Well, Chicago's done it again. A new, luxurious food hall opened on the Mag Mile at the end of November, and it looks absolutely lavish.
This totally upscale food hall bears the name Aster Hall and, as promised, opened in the Gold Coast this November, just in time for the holiday season. A massive 22,000-square-foot dining hall built within the iconic 900 North Michigan Shops, Aster Hall is bound to be a haven this winter, a place where you can take a break from shopping at Bloomingdale's and grab a bite to eat without braving the cold even once. Think Water Tower Place but more exclusive.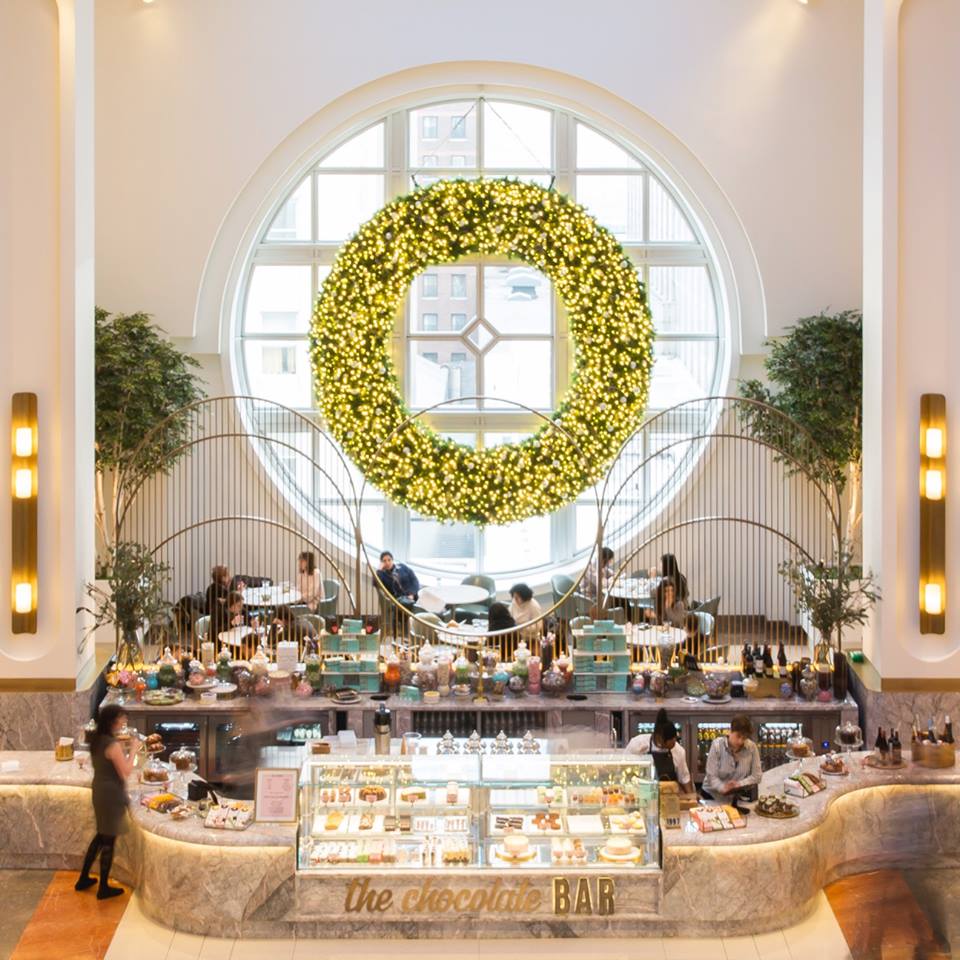 Aster Hall features 16 food station "vaults" that host noteworthy concepts by Brendan Sodikoff's Hogsalt Hospitality Group. The full lineup of food vaults and vendors includes Small Cheval, Chicago Char Dogs, Green Street Smoked Meats, Ginza Ramen, Motor City Pizza, Boardwalk Seafood Co., The Rotisserie, Grateful Grains and Greens, Al Pastor Tacos No. 2, Sushi Station, Lil' Boots, Lost Lily's, 3 Greens Market, Midnight Juice & Coffee Co., Doughnut Vault, and The Chocolate Bar. Peep all the menus here.
No matter what you're craving, you'll be able to order some munchies through self-serve screens or the interactive mobile app, which will give beating the lines a whole new meaning. And, while some might expect prices to soar at a ritzy food hall like Aster, you can get waffle fries for a slim $2.95, a sandwich or a burger for $8.95, and a tuna roll for $9.95. Not bad for the price of luxury in the Gold Coast.
Check into Aster Hall on the UrbanMatter app and let us know what you think!