Let's face it: we've all been those cranky-ass, hangry customers furiously demanding that our food be made faster because we're starving (read: first-world problems).
Give your waitstaff a break (because you know they just tryin' to make a living) and order an appetizer. It will hold you over until your meal is ready and it gives you a chance to explore a menu more extensively than you typically would by just ordering a main course.
Lucky for you, we've rounded up the 12 best appetizers that Chicago has to offer. Bon appétit!
Firecracker Shrimp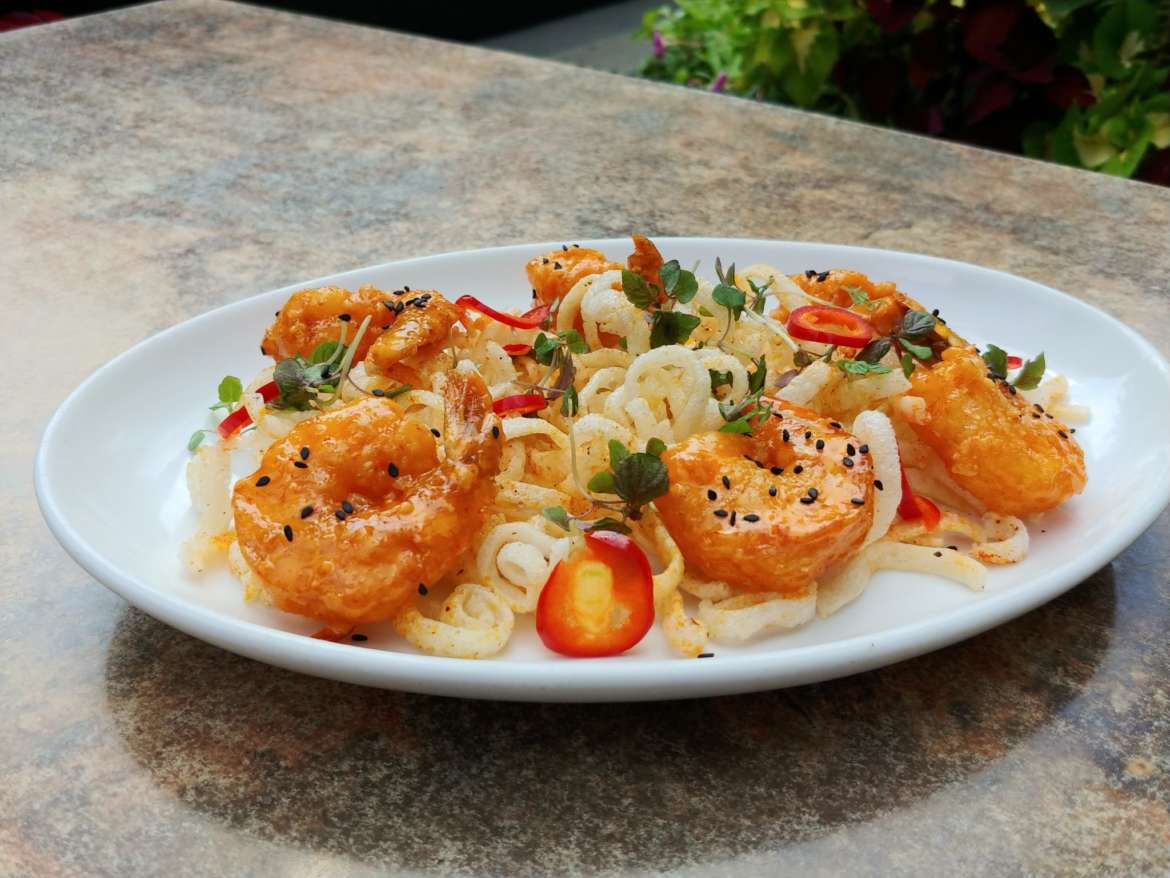 A gorgeous mainstay on Michigan Avenue, Howells & Hood is just as classy as you might imagine but without the high prices. Their firecracker shrimp is perfect for sharing with the table.
Portobello & Avocado Tempura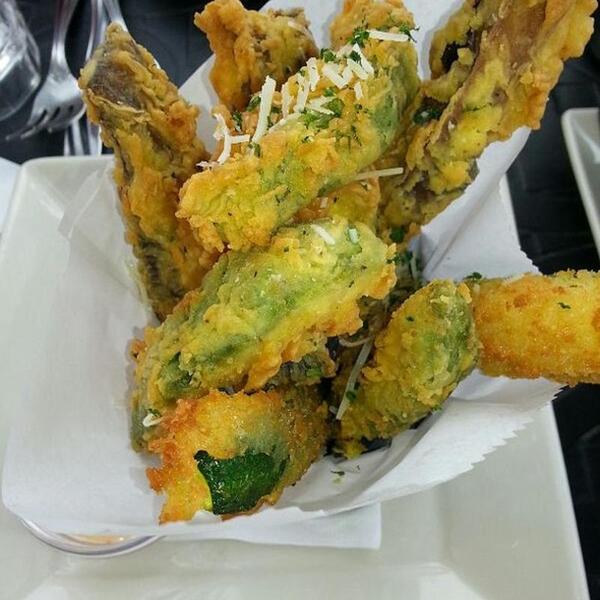 It's a combo you wouldn't necessarily think of off the top of your head, but when you see this item on the menu, it stands out as the supreme option at Oiistar. And boy, is it worth that curiosity.
Crab Rangoons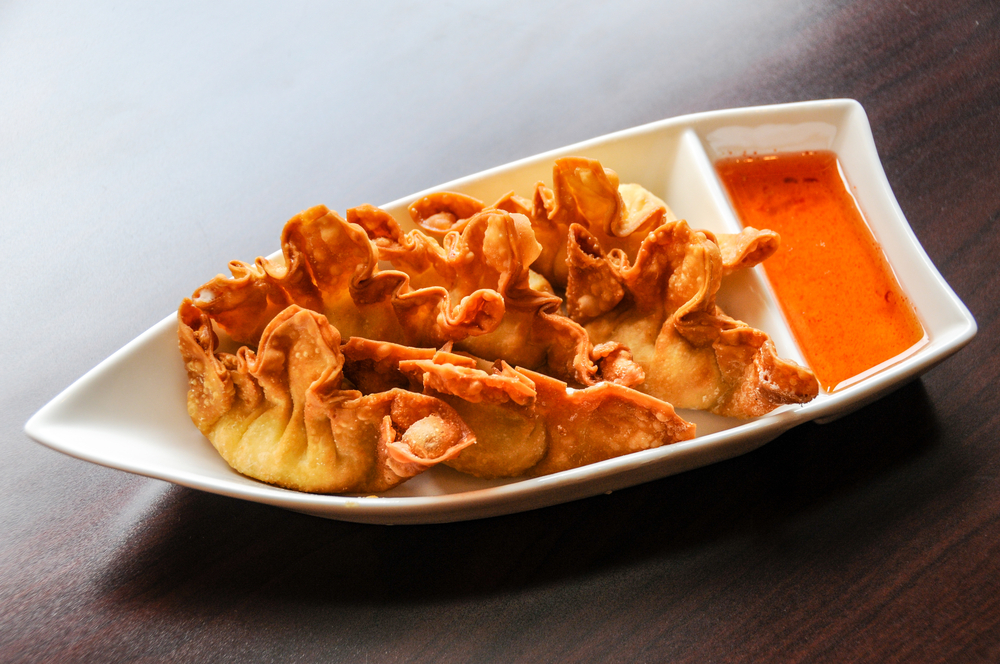 This classic sampling is one of the tastiest apps there is, and you'll find it cheap and delicious as all hell at Opart. You can satisfy those taste buds and probably spoil the rest of your meal when you go for the crab rangoons.
Samosas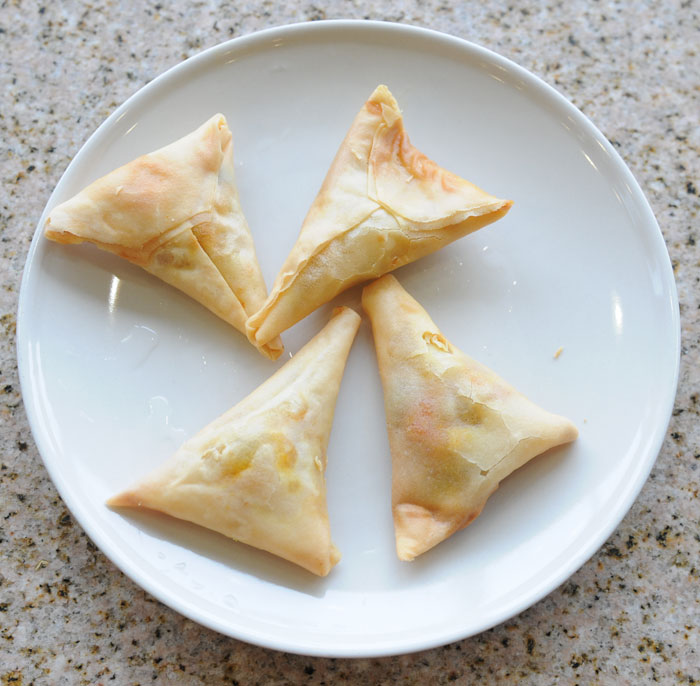 If you're like me, you need a little exotica at every meal. Try these Indian staples at this cash-only restaurant when you add them to any order for just $.50. Yep, you'll get four triangles of deep-fried, vegetable-stuffed goodness for under a buck.
Housemade 'Nduja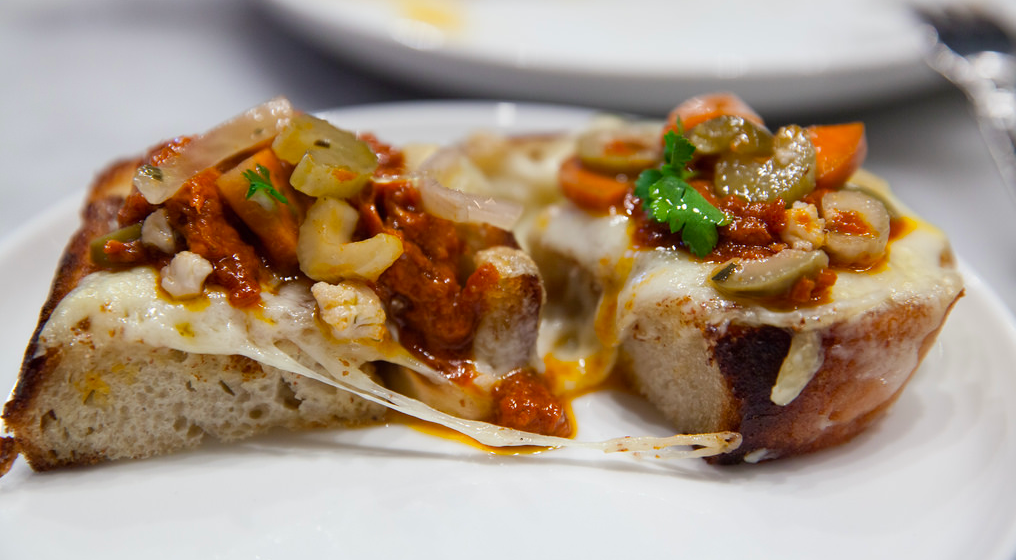 I'm gonna be honest—I had to Google this one. Made with giardiniera and tetilla crostini, it's basically just a fancy, mini pizza, and so damn delicious.
Strawberry-Rhubarb Salad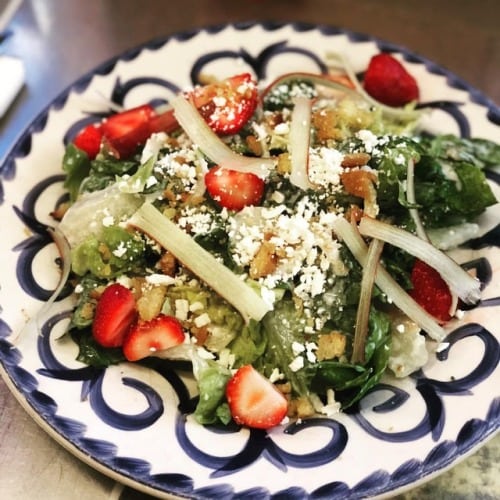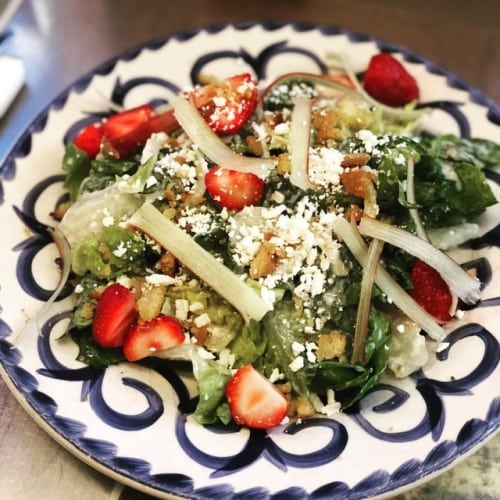 I had the pleasure of trying this salad with a newfound friend and it was my favorite sampling on the menu. A sweet, buttermilk dressing paired with fresh fruit, shaved rhubarb, and garlic breadcrumbs—there's no second-guessing this succulent salad.
Flaming Saganaki Cheese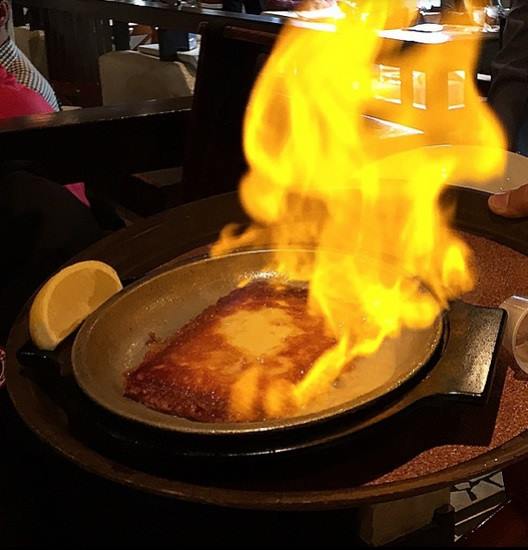 Is this the most basic and typical appetizer on our list? Maybe, but it's also probably my favorite go-to. Who doesn't like fried cheese? Especially when it's made by the expert chefs at Greek Islands.
Onion Rings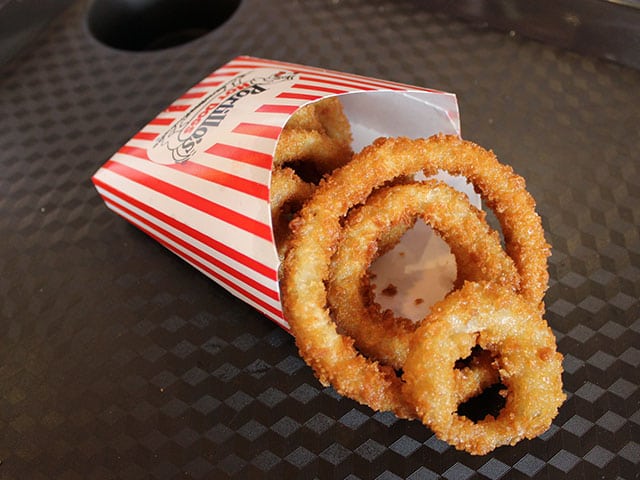 While some may rather classify this as a side, an appetizer is what you make it, as long as it comes before your meal. These onion rings are some of the best in the city, and they, of course, come from Chicago's very own prodigy: Portillo's.
Fried Mac N' Cheese Bites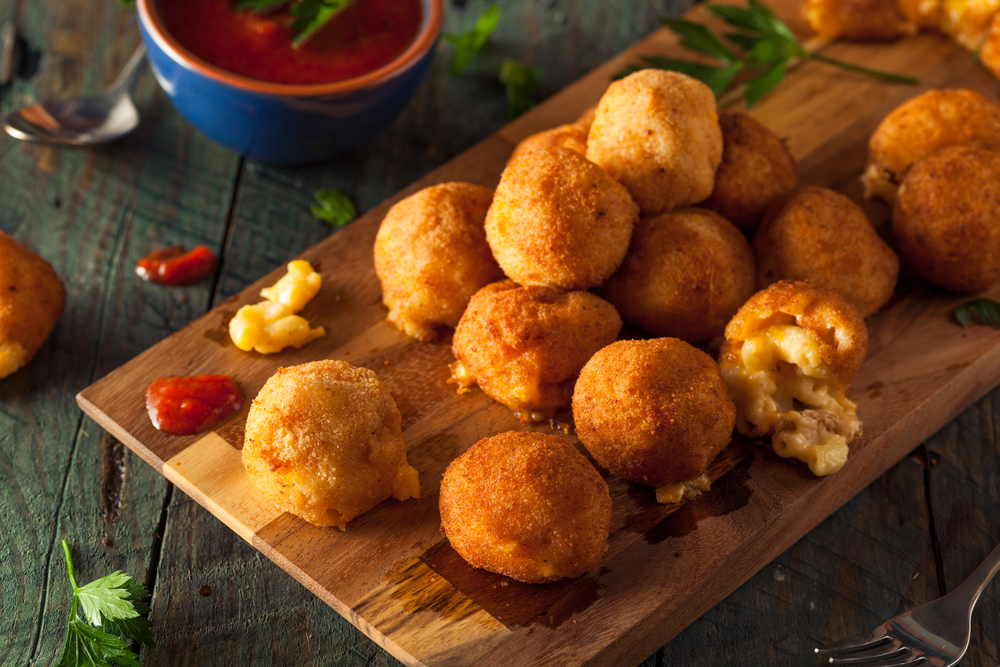 Bite into these deep-fried snacks and taste the cheesy noodles melt in your mouth. It's the perfect precursor to your already cheesed-out meal from this place, but nobody's judging you if you decide just to get a second order of these bites.
Pickles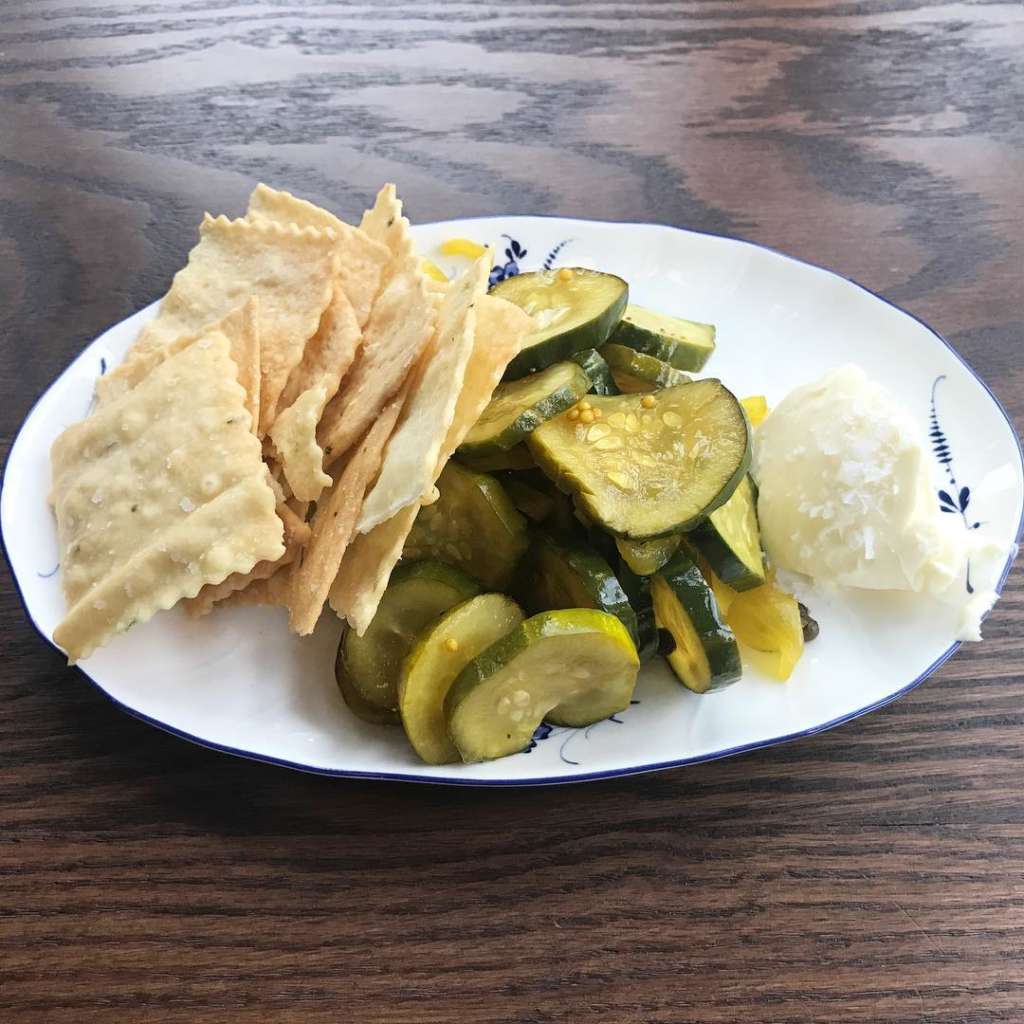 Yep. Just some pickles. Not deep-fried or doused in sauce. Just plain-old pickles with a side of butter and saltine crackers to hold you over until your meal arrives. Trust me—it's all you need.
Umami Fries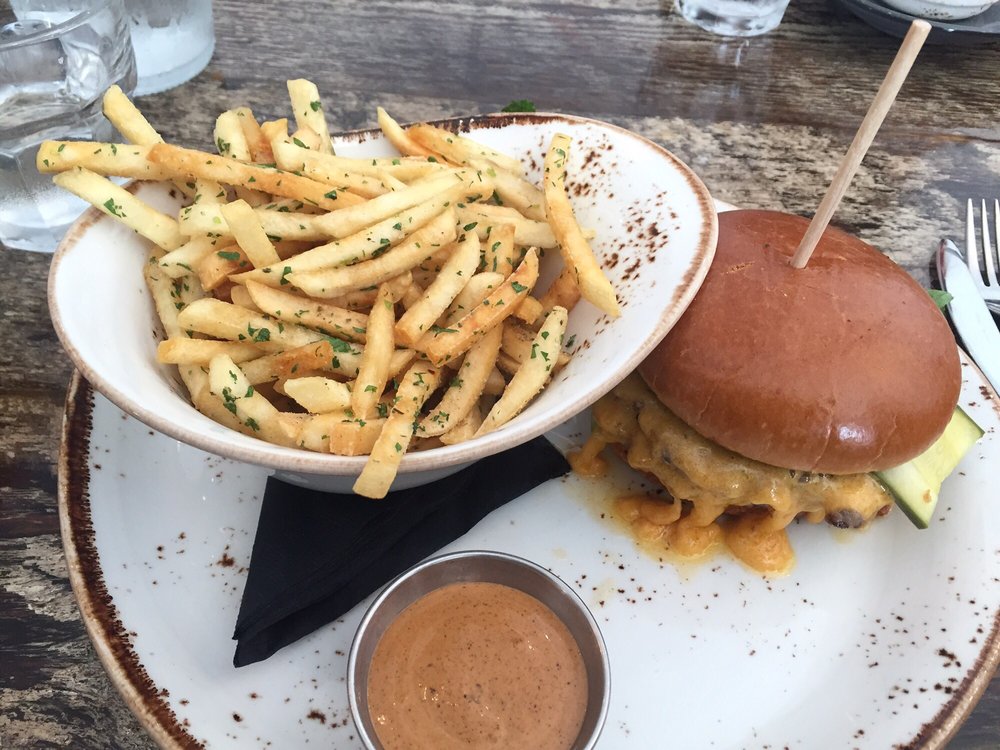 If you've never tasted this style of sweet and sour fries, it's about damn time. Mortar & Pestle has a scrumptious offering to keep you munching on something before your main course comes out.
Poutine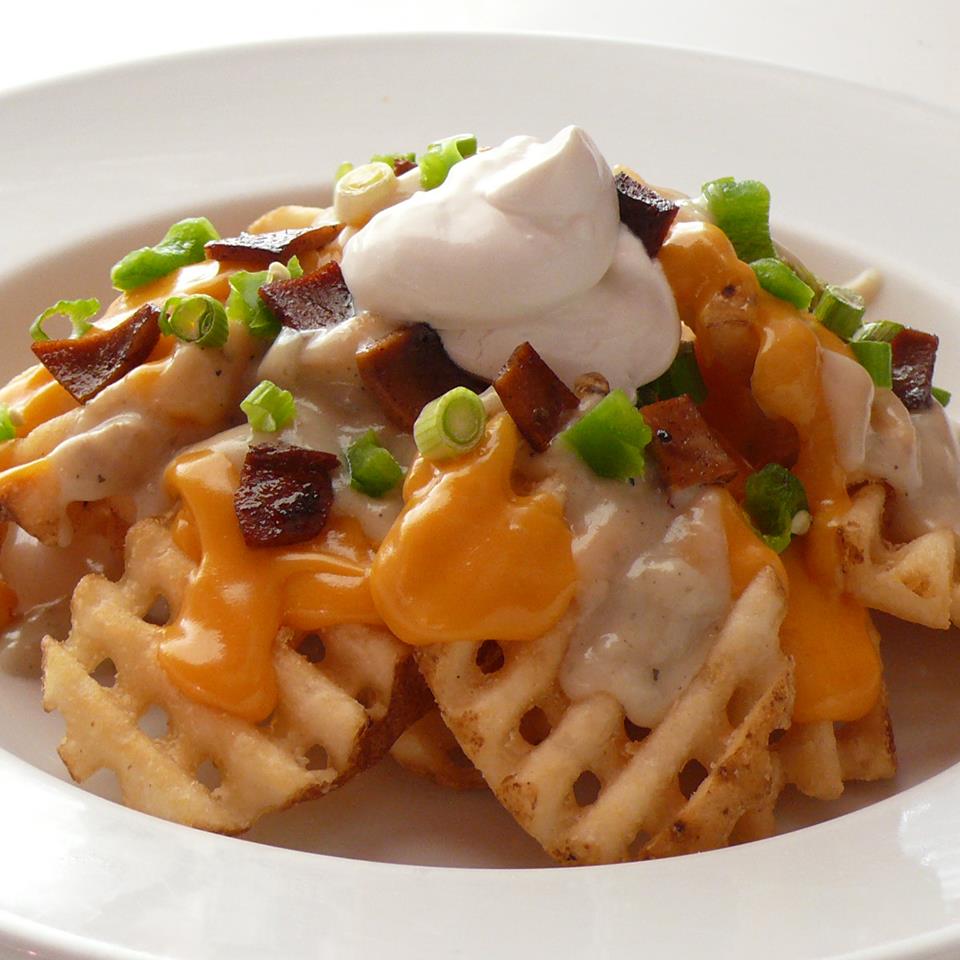 Totally vegan. Totally delicious. These enormous waffle fries are topped with vegan cheese curds, gravy, and green onions for an explosion of taste you never saw coming.
*Pro tip: these go great with one of their vegan milkshakes! It's kind of a thing.
Find what really matters in Chicago with the UrbanMatter app!
To download or see reviews from our users, head here.