The American Revolution is a rare bit of theatre that combines contemporary, tongue-in-cheek humor with a dash of boldness and fun. It brings to life the stories of George and Martha Washington, King George III, Sam Adams, Paul Revere, John and Abigail Adams, Thomas Paine, and Thomas Jefferson to give the audience new insight into the American Revolution.
Presented by Theater Unspeakable, this history-in-a-capsule is a whirlwind re-telling of the American fight for independence now showing at the Greenhouse Theater Center through November 11.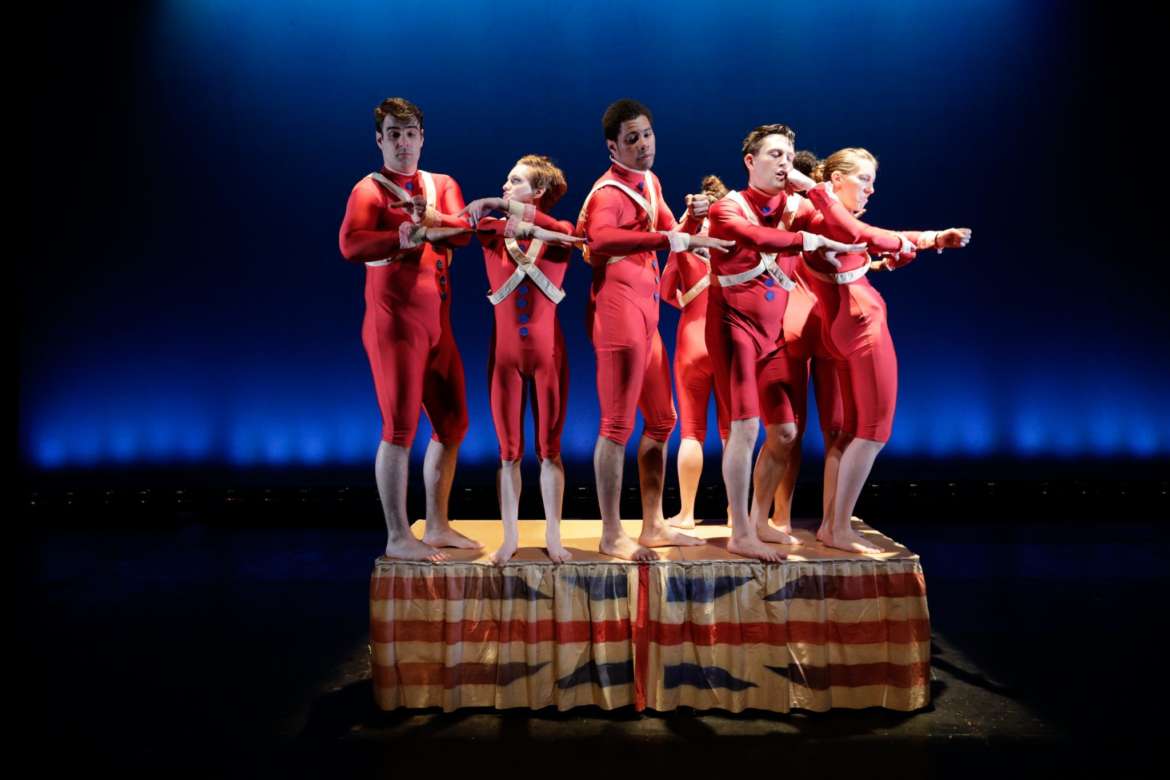 Just 50 minutes long, you'll see seven actors performing two feet off the ground and sharing a meager 21 square-foot space. It seems tight for them, but not for us. Within these limits, they take the audience on a journey through America's fight for independence using only their bodies, voices, and (pantomimed) cannons. The concept is as innovative as the staging.
The actors include Devin Sanclemente (King George), Sonja Lynn Mata (Sam Adams), Alex Small (John Adams), Caroline M. Watson (Governor Dinwiddie), Lexi DeSollar (Martha Washington), Jeffery Owen Freelon, Jr. (George Washington), and Carolyn Moore (Abigail Adams).
What was so compelling was the actual physical comedy of the troupe, whose antics were as imaginative as the one-liners and contemporary dialogue that made the show such fun.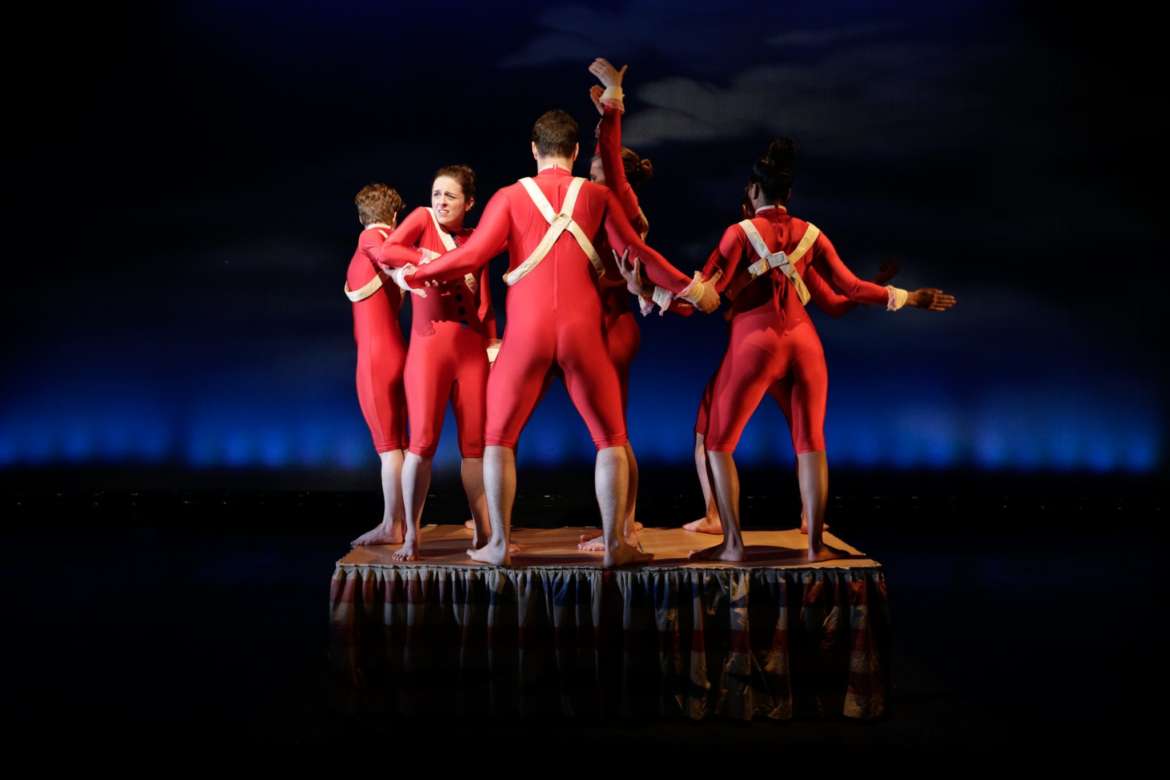 The physical theatre draws upon the influence of Theater Unspeakable Founder and Director Marc Frost's time at the London International School of Performing Arts (LISPA).
"Theater Unspeakable loves to create big stories in small spaces," Frost said. "The story of the American Revolution appealed to us because of its epic scale. We were excited by the challenge of bringing it to life in less than an hour all upon a tiny stage."
They work together as a team and according to director Frost, "they all have each other's back."
Afterward, you can talk to the actors, ask them questions, and take pictures with them.
The American Revolution runs Wednesdays and Thursdays at 10 a.m. and 12:30 p.m., Saturdays at 11 a.m. and 2 p.m., and Sundays at 11 a.m. The running time is 50 minutes with no intermission. There will be a Q&A with the artists immediately following each performance. Ticket prices are $30 or $20 for students, industry, seniors, and military and can be purchased here.