Pop-punk band All Time Low, hailing from Baltimore, Maryland, performed in Central Park last night for the first time while on their Last Young Renegades Tour.
The show was a part of New York City's SummerStage Concert Series, and all benefits go toward making other performances free. First to the stage was The Wrecks, Los Angeles natives who just debuted their first EP. The Texan-bound rock band Waterparks took the mic next, followed by the punk rock band SWMRS from Oakland, California.
SWMRS were anything but casual; they stole the stage, electrifying their energy into the crowd. Starting the set off with one of their top hits, "Palm Trees," the group set the tone for the rest of the night. Throughout their time on stage, lead vocalist Cole Becker spoke about the state of our country, claiming, "You're in control of the world around you," and "the future belongs to the young people." During the end of their performance, Finn Wolfhard, known as Mike Wheeler from Stranger Things, joined the band and rocked out on the guitar.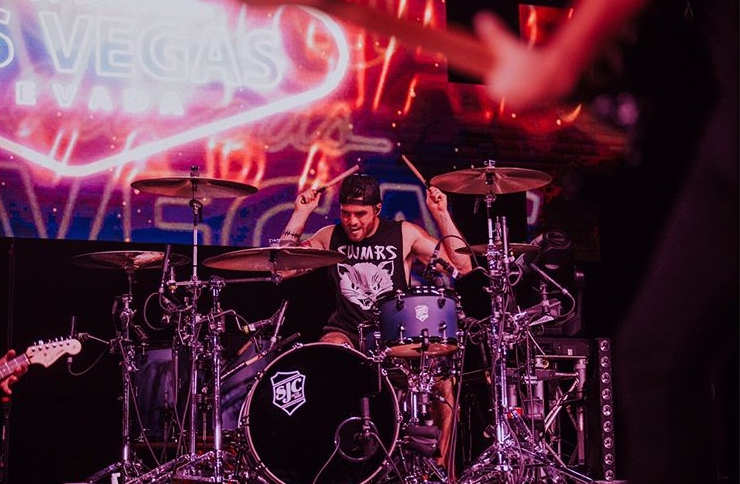 The crowd buzzed with elation when Alex Gaskarth, Jack Barakat, Rian Dawson and Zack Merrick of All Time Low made their way onstage singing "Last Young Renegade," the first song and title of their latest album. The band continued with singles "Dirty Laundry" and "Good Times," along with additional new songs "Nice2KnoU" and "Drugs & Candy."
Throughout the set, the sun began to go down and a breeze blew through the crowd, setting the scene for a perfect summer night. When Gaskarth took out his acoustic guitar for the well-known 2009 favorite, "Therapy," an intimate feeling surrounded the arena as fans screamed out lyrics. A sense of unity seemed present during other older hits like "Lost In Stereo," "Backseat Serenade," and "Weightless" as fans swayed back and forth, crowd-surfed, and sat on each others shoulders.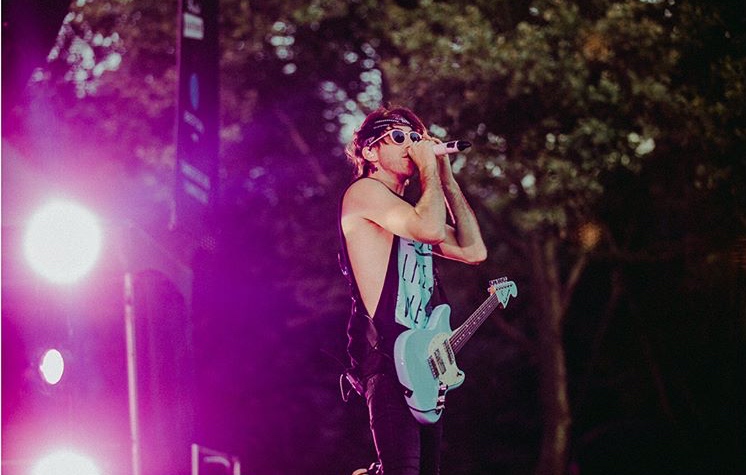 As usual, members of the audience were pulled onstage to sing along with the band members to Dirty Work's classic, "Time Bomb" and various bras were thrown and added to the mic stands. An encore consisted of "Kids in the Dark," and expectantly, one of their first hits in 2008, "Dear Maria, Count Me In."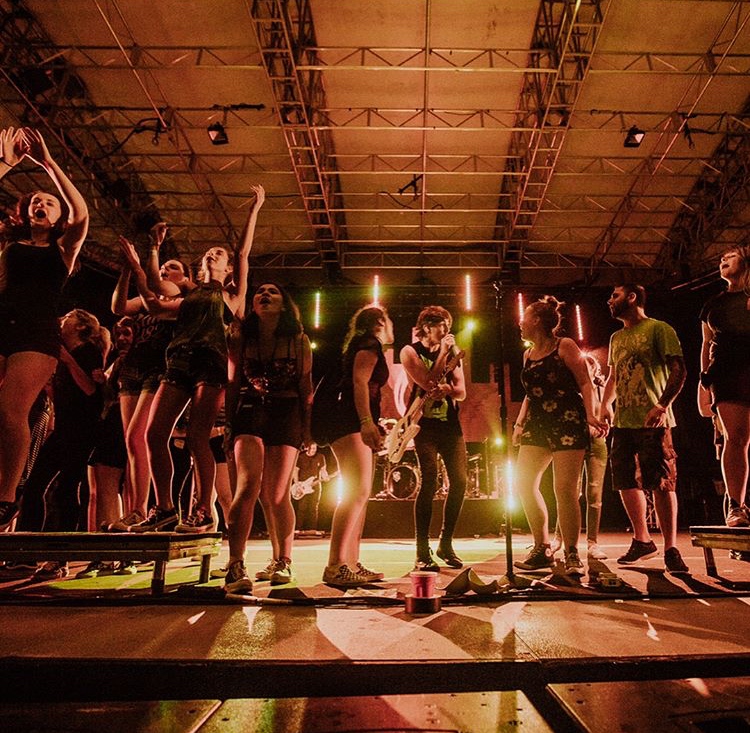 It's been 13 years since the band formed, yet they're still the "Life of the Party," with a new sound and even more emotional, jam-worthy songs. Last Young Renegades, released in June, can be found here. For more tour dates, visit All Time Low's website.
Featured Image Credit: Matty Vogel