Being a diverse city, there are plenty of eats based on Asian culture to choose from, but Ahjoomah's Apron is a great dive into Korean-style dining.
A small building cooped up in Chicago's Chinatown, Ahjoomah's is a recent mainstay that delivers some of the highest quality Korean dishes out there.
Big options, big dishes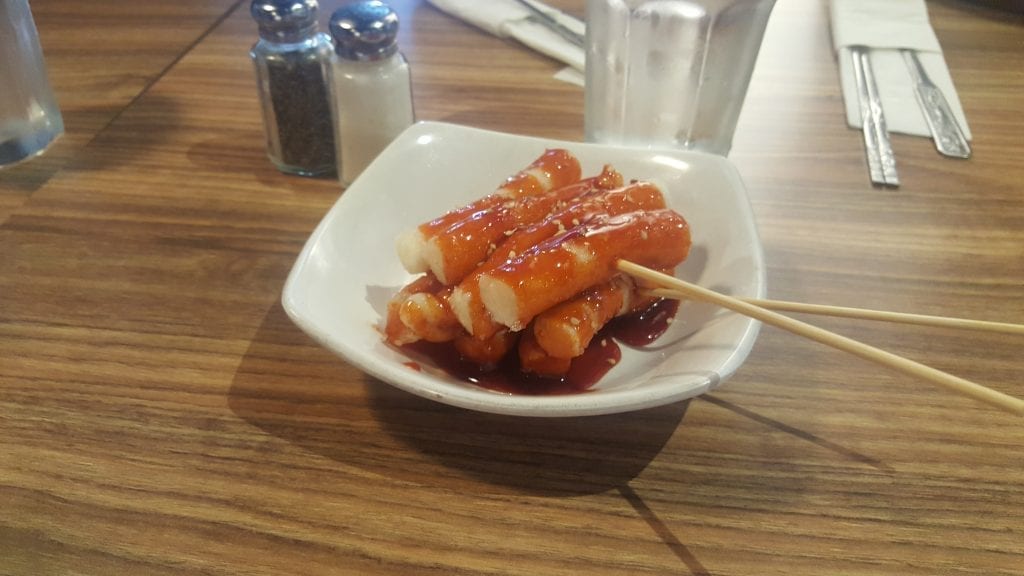 From soups to entrees, every plate was enough to feed at least two. After ordering a simple Korean ramen soup, the dish appeared to be served in a cauldron with several vegetables and a hard-boiled egg in the center. Even some of the appetizers were made for parties of five, such as the Korean Seafood Pancake, which took the form of a small pizza with about 12 slices.
Some lunch specials and dinner items even come with side dishes that are complimentary to the meal, such as tofu, kimchi, mushrooms, etc. The presentation of each and every meal is totally photo-worthy, and provides a visual experience of Korean culture.
On a side note, be wary that many of the broths, meats and sauces used in Korean cooking — and at this restaurant in particular — are quite spicy, so savor the flavor and heat.
Fast, quality service
One aspect of our dining experience that deserved recognition is how polite and quick the service is. For our party of seven, everyone's appetizers, dishes and drinks all arrived in about ten minutes. Our server was also extremely efficient and understood every person's order, promptly reviewing our orders before leaving.
A king's meal for a commoner's price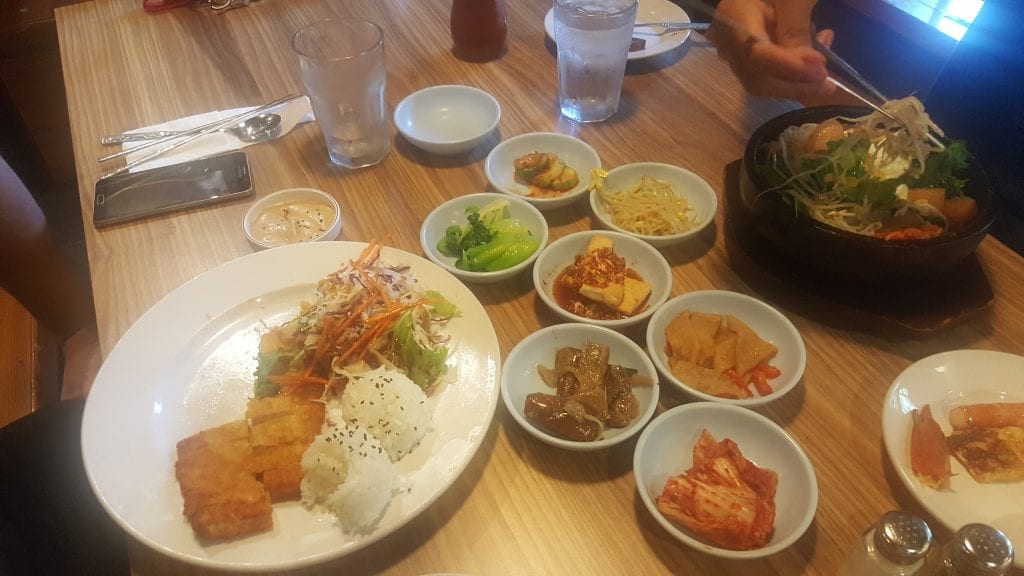 Despite an abundance of seafood, veggies, meat and other items, the prices are quite justified. Standalone meals will run mostly at $11 or slightly higher, without including additional side dishes. However, much of their selection comes with daily deals that vary. The ramen soup we ordered ran for $7, so there definitely are a few cheap options to go for that will give plenty of bang for your buck.
If you're looking for a quick and simple night out, look no further than Ahjoomah's. As a whole, Ahjoomah's is small piece of Chinatown that will leave anyone full and happy.