ACE Comic Con Midwest is back in Chicago from October 11 – 13. Join celebrity guests at the Donald E. Stephens Convention Center for a comic book convention that celebrates and elevates the ACE Universe, the world's prime organizer for comic conventions. Attend and be a part of events inspired by your favorite comics, graphic novels, movies, television shows, virtual reality, toys, video games, and more. Whether you're a part of the global community of superhero fans, consider yourself a professional nerd, or you're a healthy combination of both, this is one comic con you simply can't pass up.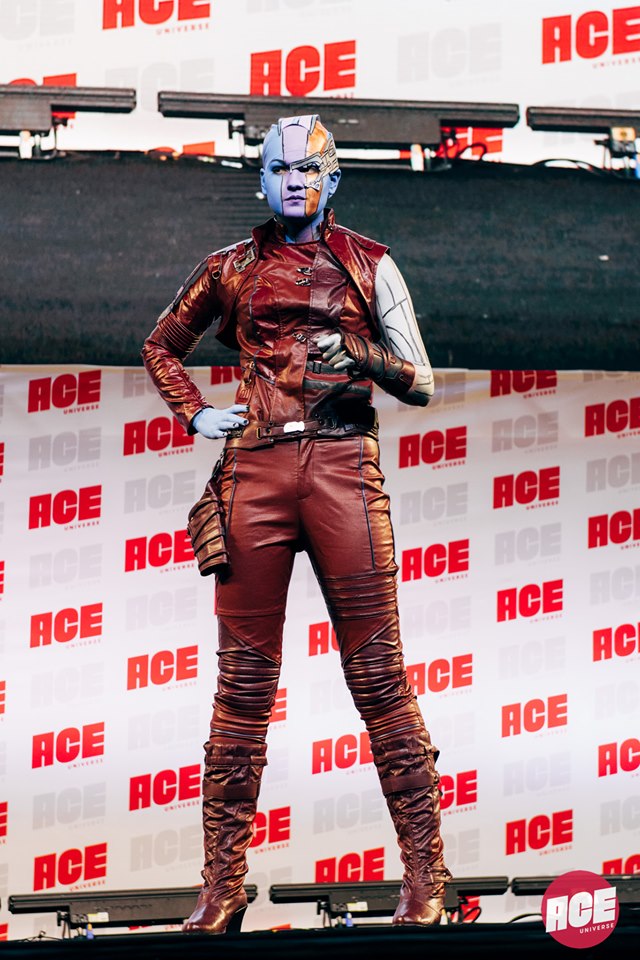 Hold up—is that the Captain Marvel? Hell yeah, it is. A handful of prominent actors and actresses will be attending the convention, making special appearances on panel boards and collaborative talks across the three-day event. Notable figures include Brie Larson (Captain Marvel), Chris Hemsworth (Thor), Tom Holland (Spider-Man), Jake Gyllenhaal (Mysterio), and Tessa Thompson (Valkyrie), all of whom will be signing autographs and taking photos with fans during the convention. You can find more details on which day each celebrity will be appearing here. Don't forget to purchase additional tickets for photo ops and autographs to secure your meet and greet with your favorite character.
Itching to shake hands with a certain comic book creator or illustrator that you've been fawning over? ACE Comic Con Midwest is hosting several dozen famed illustrators, writers, graphic artists, directors, comedians, and creators to fill out their already prestigious lineup of special guests, including Andy Park (Marvel Studio's Director of Visual Development & Concept Art), artist Billy Martin, Veronica Fish, Larry Hama, Bosslogic, Chris Bachalo, Mark Bagley, and more.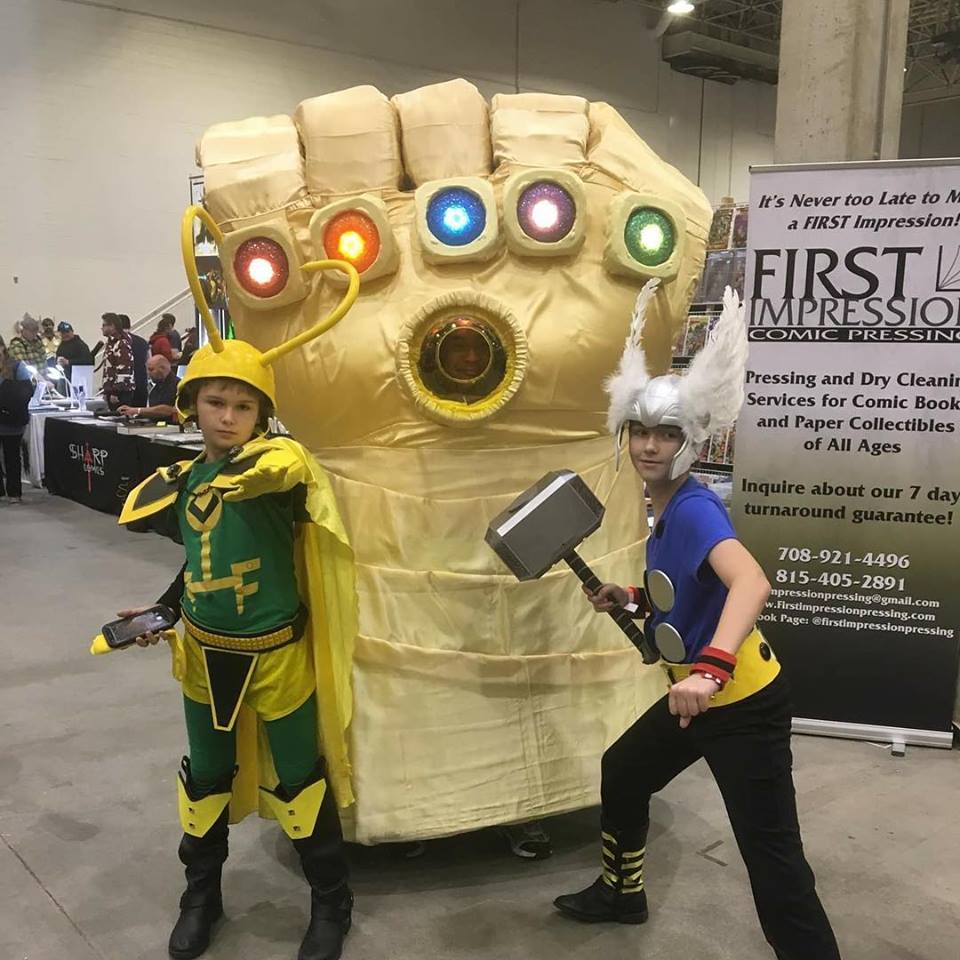 Much of the convention centers around talks with celebrity guests, but you can also participate in the cosplay costume contest, pumpkin carving, sneaker art, comic book trivia, a drawing workshop, comedy hour, and even take a look into the construction of R2-D2! A full list of programs can be found online, complete with all of the celebrity guest panel hours, which occur frequently throughout the convention. The schedule for shows is as follows:
Friday, October 11, 2019: 4:00pm – 9:00pm
Saturday, October 12, 2019: 10:00am – 7:00pm
Sunday, October 13, 2019: 10:00am – 5:00pm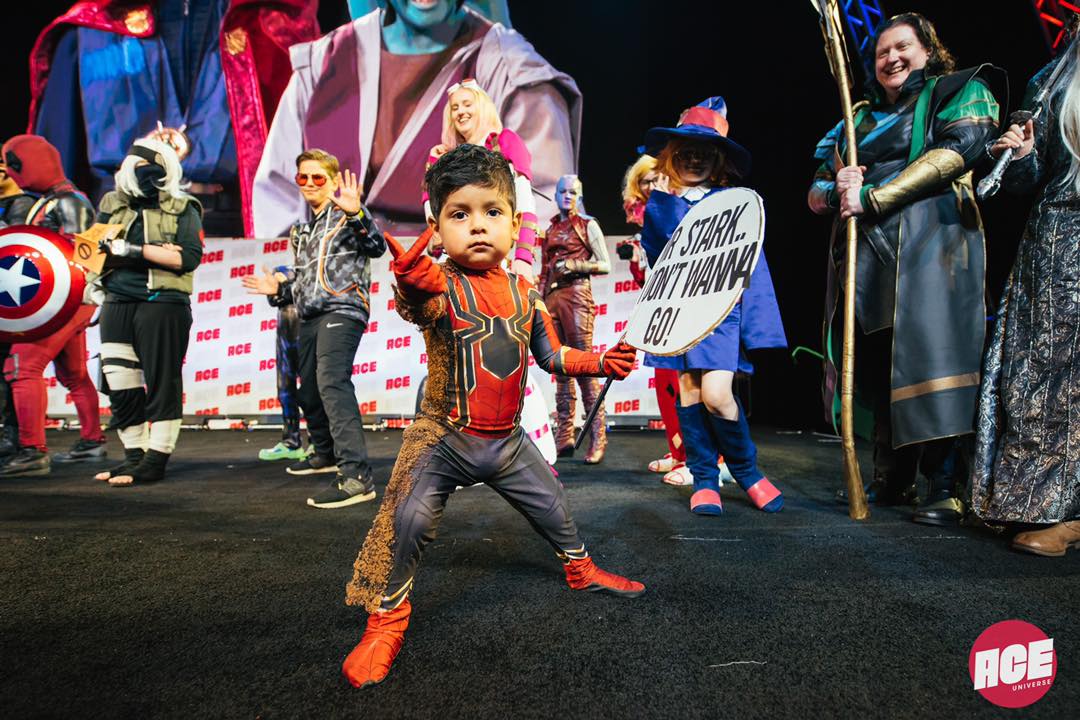 Dressing up in full costume is definitely encouraged, but there are some rules you must adhere to in order to enter the cosplay contest. Feel free to get inspired by past contest winners and most importantly, have fun with your cosplay.
While tickets for VIP admission are mostly sold out, there are a few slots left to meet some major characters. You can also purchase general admission tickets to simply enjoy the event and all of its many perks. The convention starts at $95 for a 3-day pass and $45-55 per day. If you bring your kids, they're only $10 for all three days and $5 per day.
At UrbanMatter, U Matter. And we think this matters.
Tell us what you think matters in your neighborhood and what we should write about next in the comments below!
Featured Image Credit: ACE Comic Con
READ MORE LIKE THIS
DOWNLOAD THE URBANMATTER APP
FIND PARKING