Our tour of the Chicago Riverwalk began with a walk underneath the LaSalle Street bridge. Even though it was a cloudy day, the views were phenomenal, and we could feel the rushing water beneath our feet as we walked along the River.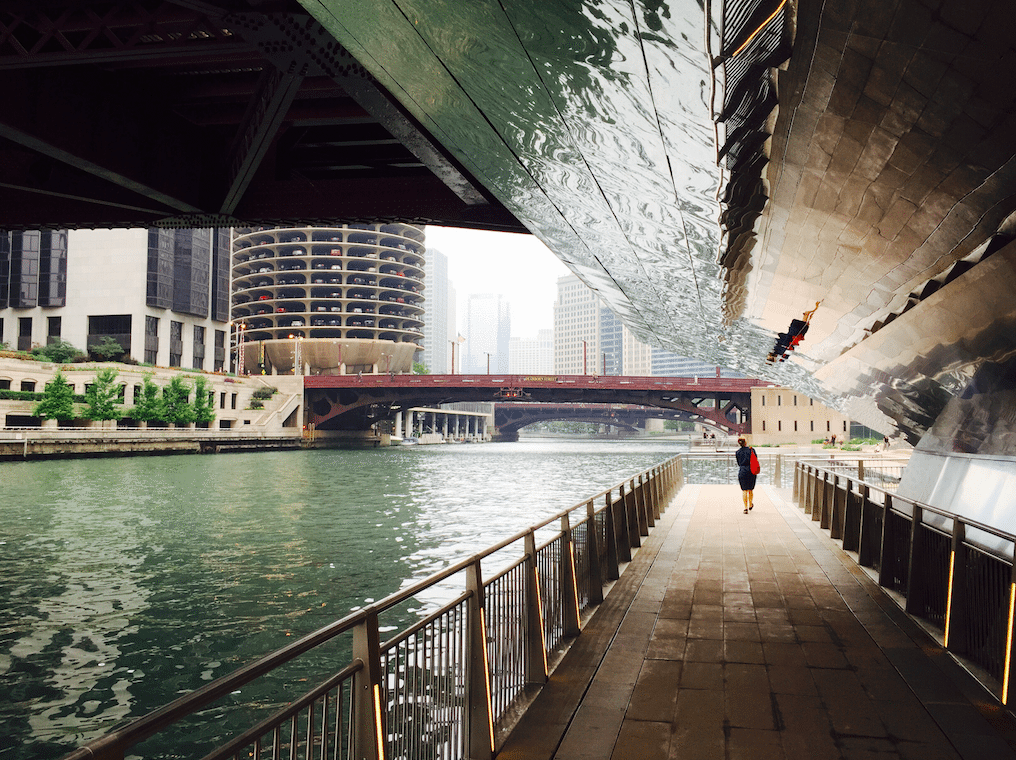 Here we stumbled upon one of the newer areas of the walk, with oversized wooden seating and the City Winery in the back.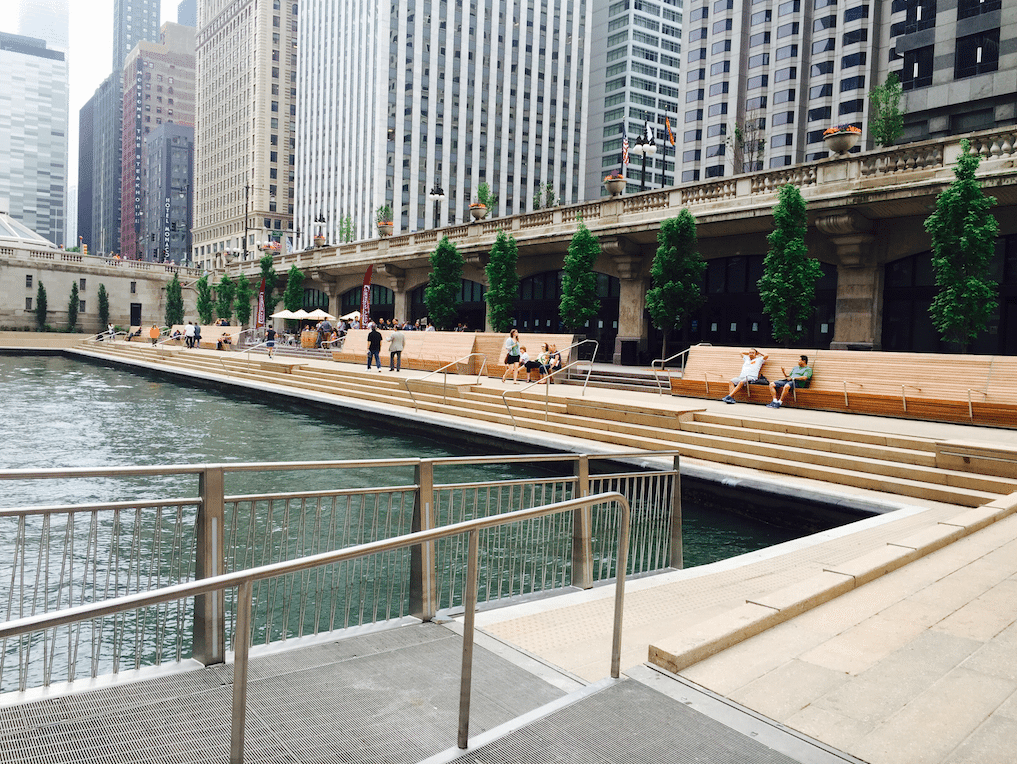 We were happy to see both tourists and businessmen alike taking to the walk. We encountered families, kayakers, and cyclists as well. There wasn't quite as much foot traffic as the streets above, which actually made for a great place to travel down Wacker. Not to mention there were no street lights or crosswalks to worry about.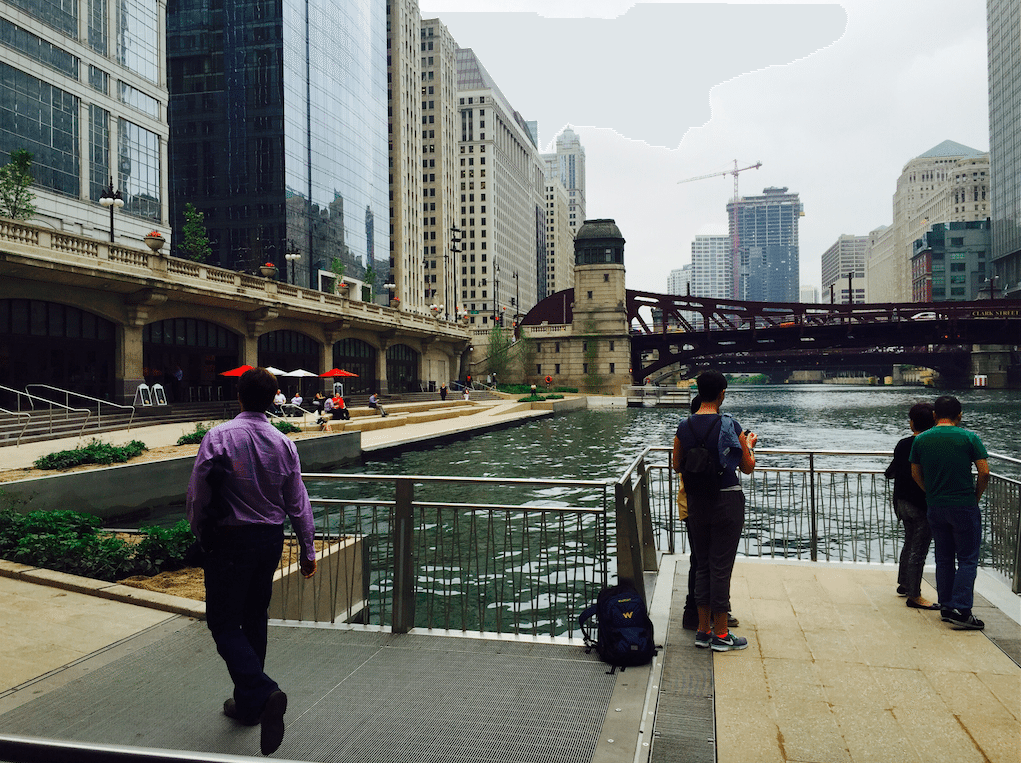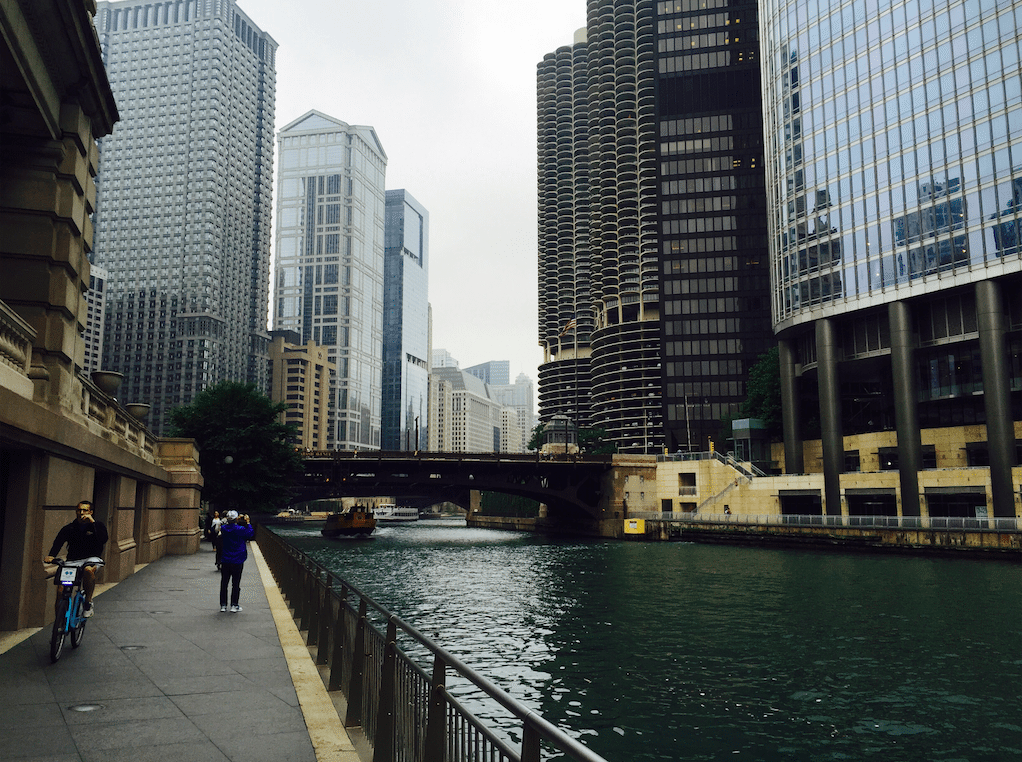 A bit further down, we ran into O'Brien's, which has some phenomenal outdoor seating among the surrounding plant life.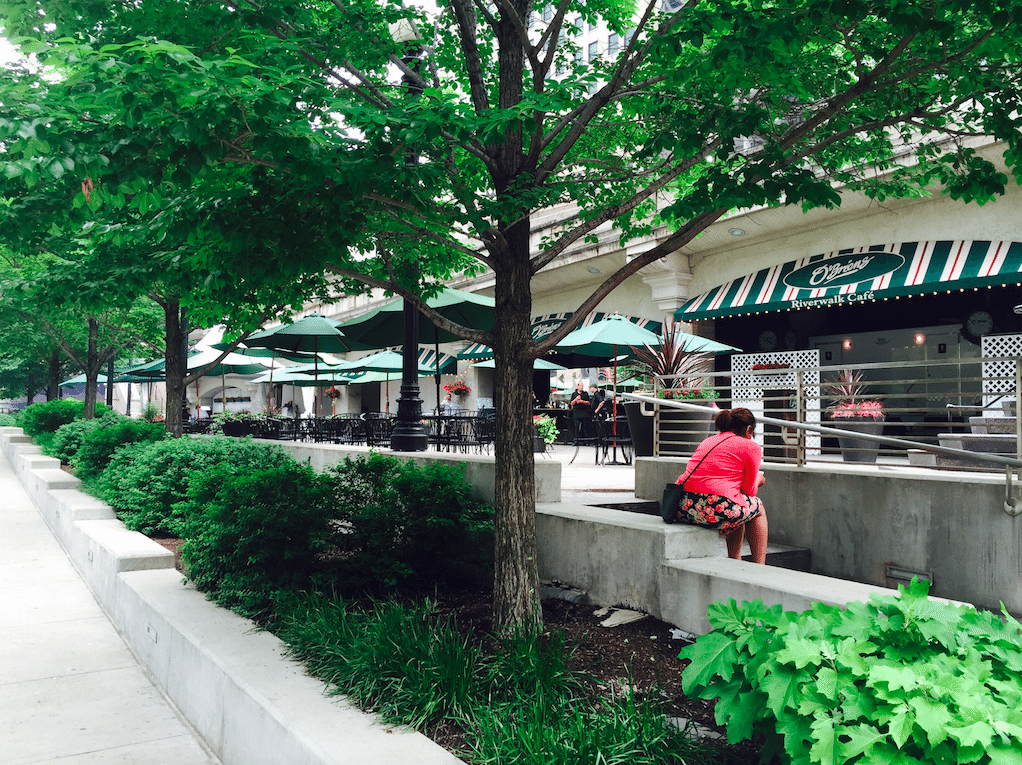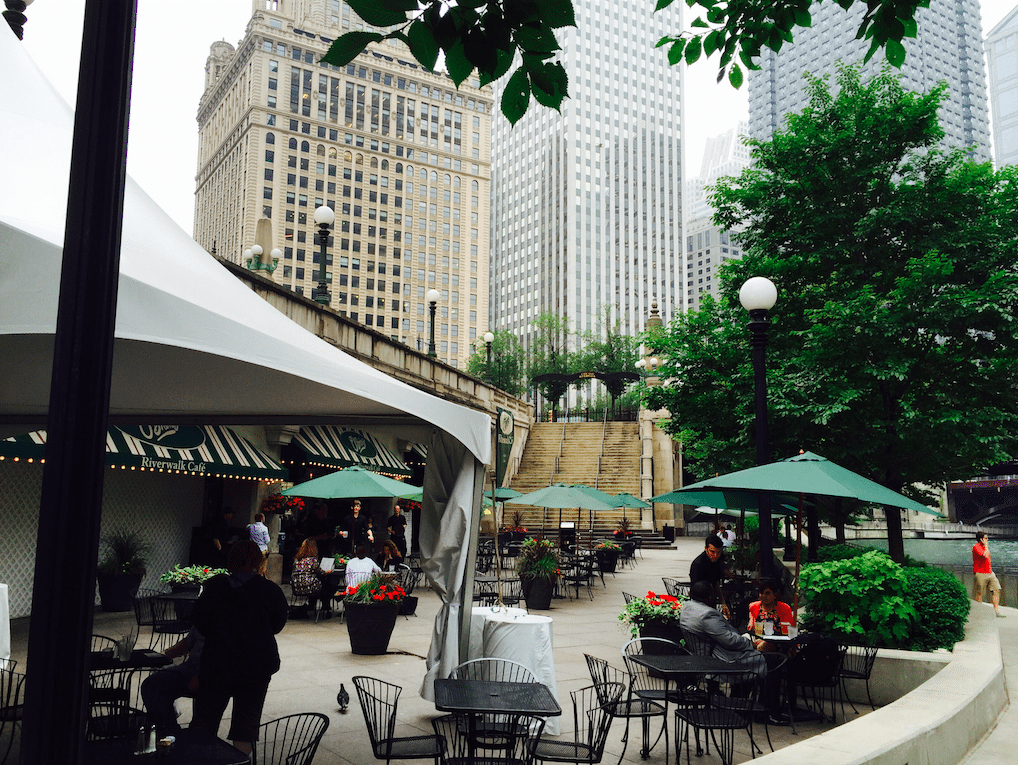 Speaking of the vegetation, there's plenty more of it to go around these days down here. The city has also done a great job on the walkways, creating both seating and increasing the ease of access between Wacker and the walk below.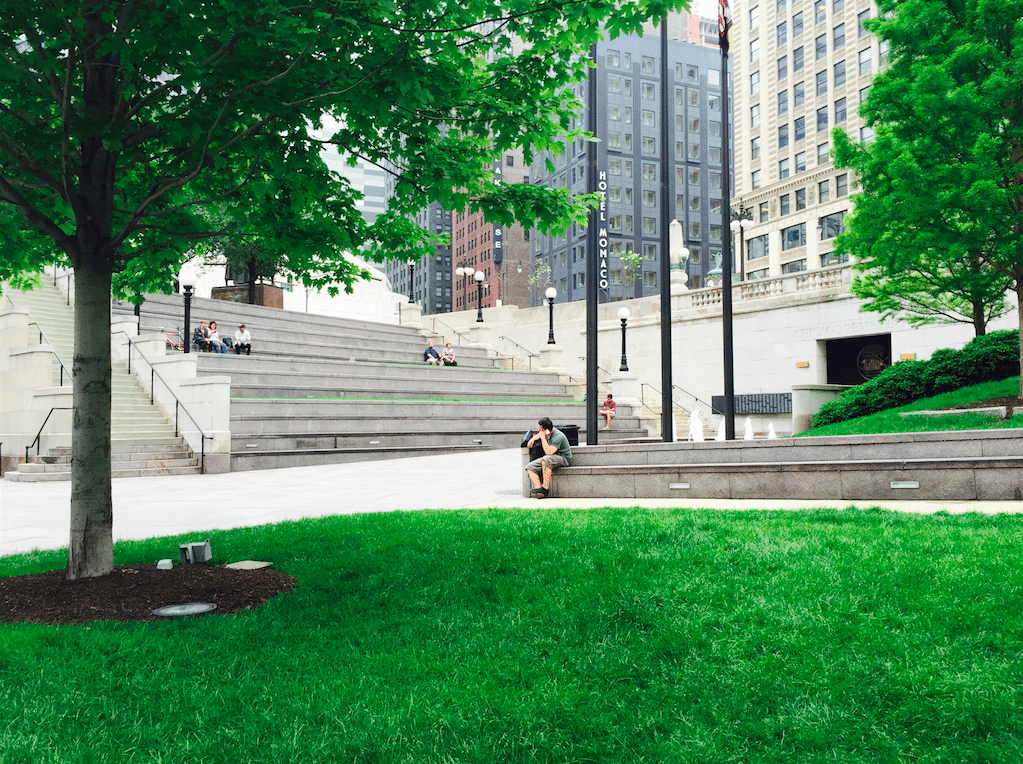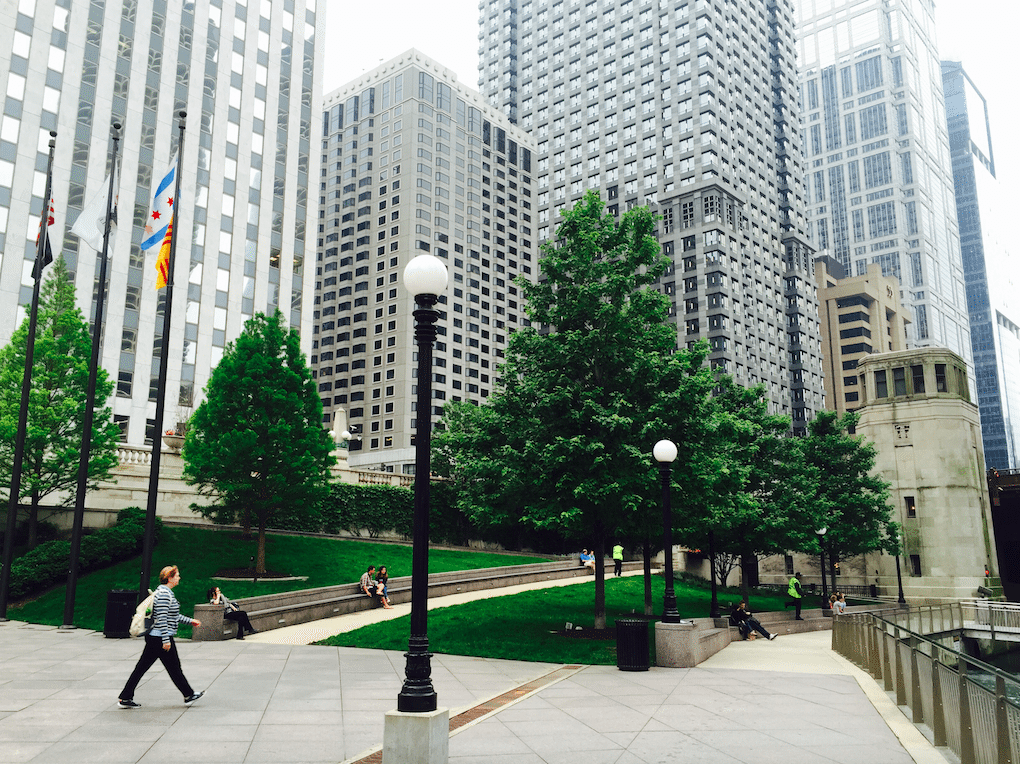 There was a ton of seating along the walkway, and it was mostly all in use. The majority of people appeared to be relaxing while they awaited their river cruise.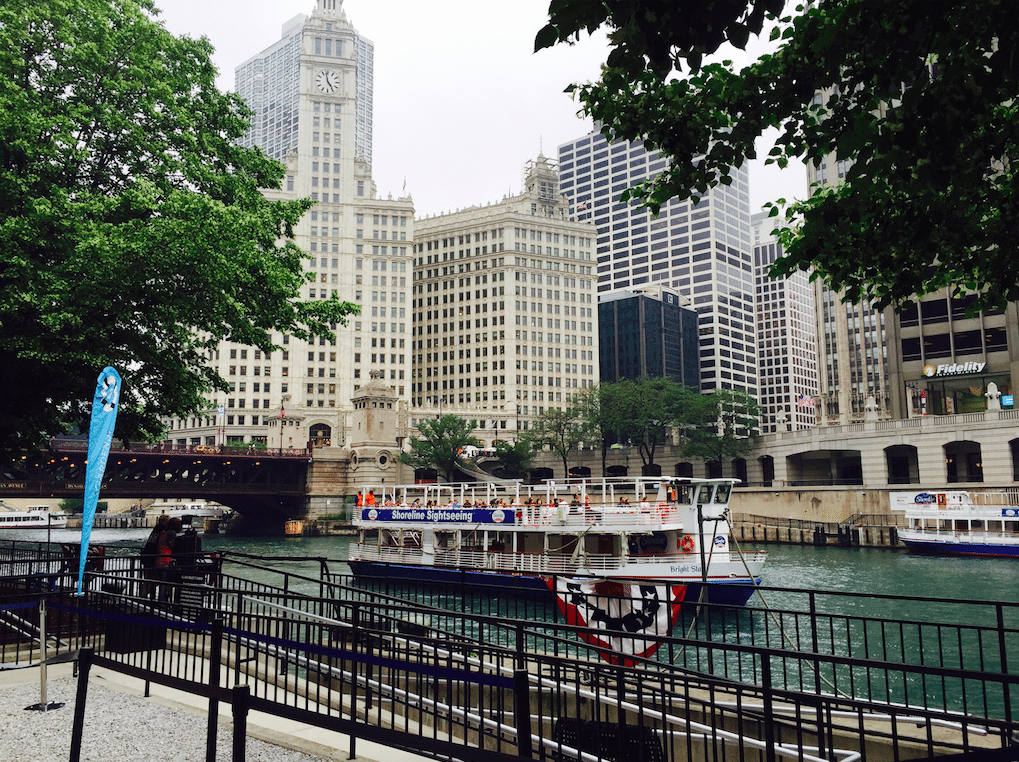 Of course, the Riverwalk areas west of LaSalle are still being worked on, making them unavailable to the public. Here's an updated look at the construction and what the Riverwalk used to look like.