Thanks to the genius of Bar Crawl Nation, you will be transported back to the golden age of the '90s on June 23 at this massive alcohol-fueled event in Wicker Park.
Not only will you drunkenly shout out the words to all of the classic hits you thought you forgot but definitely didn't, but you'll also get to witness a star appearance by Kel Mitchell from the classic Nickelodeon masterpiece, Good Burger. And if you haven't seen a recent photo of our hero, Kel, well damn, did he glow up the right way.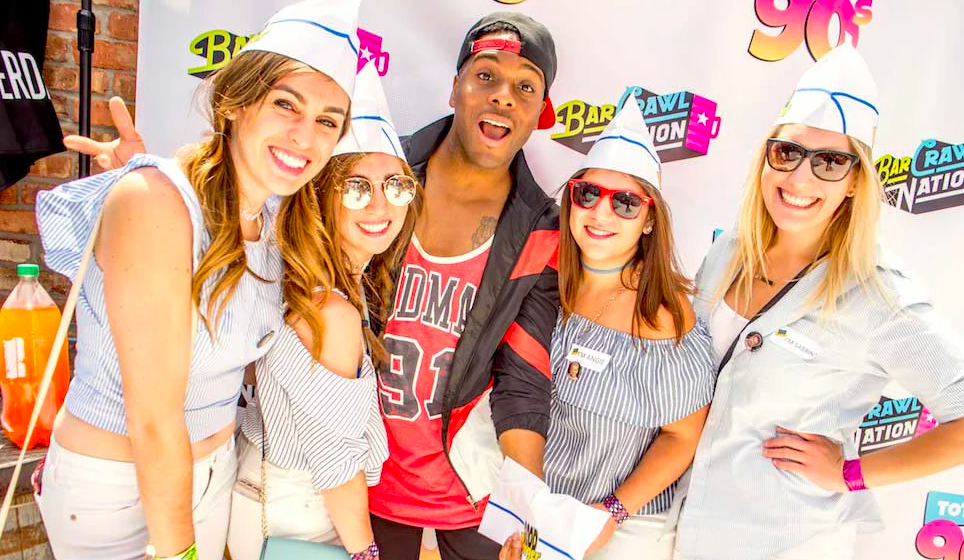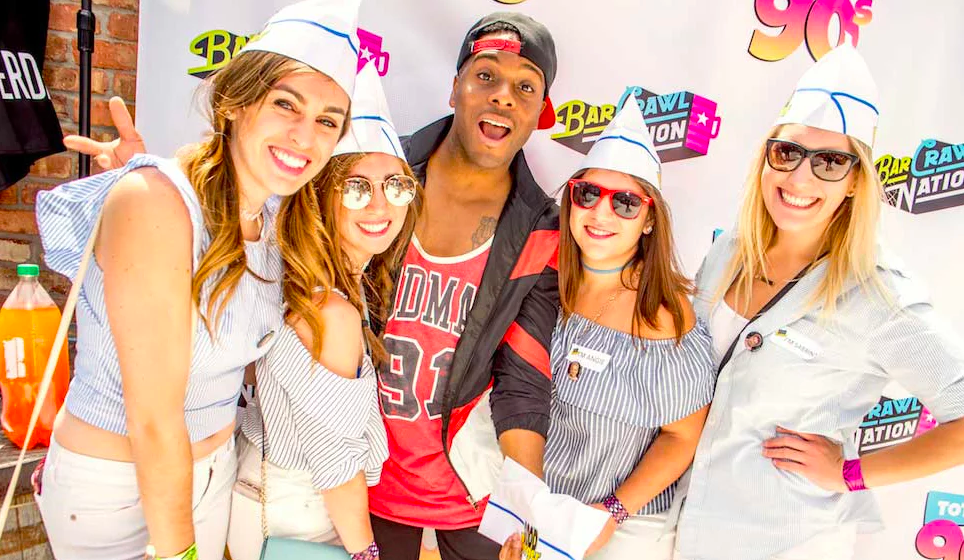 You even have a chance to give him a hug and thank him for his service to television if you purchase VIP tickets for just $44. This will grant you permission to the VIP Pre-Party at Standard Bar and Grill around noon for an exclusive meet-and-greet. General admission is going for $20 and includes a wristband that will get you free cover at all of the participating bars. Don't forget to download the Bar Crawl Nation app to check in at each venue! As they say, it didn't happen if there isn't proof.
Oh, and if you're wondering whether or not there's some kind of reward for completing the bar crawl besides glorious bragging rights, you get a neat, vintage '90s T-shirt that'll complete your wardrobe for the rest of the summer. Even better is that there will be regular giveaways by L.A. Gear, so you can be fully swagged out in the dopest '90s kicks you've ever seen.
We know you're out of your mind with excitement, so don't wait another moment to get registered at Emporium Arcade Bar, where the crawl will begin at 2 pm.
Here's a list of all the bars participating this year:
If, for some ridiculous reason, you're still not impressed, just take a look at this promo video. I mean, c'mon people, we're talking about the party of the year for all you '90s millennials out there. There's no way you can miss this.
Featured Image Credit: Bar Crawl Nation Instagram
Find what really matters in Chicago with the UrbanMatter app!
To download or see reviews from our users, head here.