When you're an avid reader, there is nothing better than spending an afternoon on the hunt for your next story. If you're used to going online or to chain stores for your next book, we recommend stepping out of that comfort zone and visiting some of the best independent bookstores in Chicago. Afterward, stroll down the street and find a patio to sit and read. Now that's life, wouldn't you agree?
4736 N Lincoln Ave, Chicago, IL 60625
In Lincoln Square, you're constantly surrounded by unique shops, independent boutiques, and outstanding restaurants. The real gem of this area, though, is The Book Cellar.  With almost 20 years of business under their belt (open in 2004), The Book Cellar is the perfect spot for a cozy afternoon sipping on your favorite coffee browsing the aisles for genres like mystery, racial justice, and even a special section dedicated to Chicago-based authors. If you're looking for a bite to eat while you read, The Book Cellar also has a quaint café serving soups, salads, sandwiches, and a variety of desserts.
1301 E 57th St, Chicago, IL 60637
Just a bit northeast of the University of Chicago, you'll find 57th Street Books. This curated selection of books is focused on more main-stream genres like science-fiction, romance, and an expansive children's selection, while The Seminary Co-op, 57th Street's sister location, is focused on scholarly and academic titles. Founded in 1983, 57th Street Books has been serving Chicago's South Side for over three decades and has recently become the country's first non-profit bookstore. Inside, you'll find stacks of titles, a helpful staff, and snug corners to tuck into when you want to lose yourself in a story for a few hours. 
714 S Dearborn St, Chicago, IL 60605
In the heart of Printer's Row, you'll find Sandmeyer's. First opened in 1983, this true Chicago mom and pop bookstore prides itself on being family-run for 39 years. While Sandmeyer's does offer modern and recently released titles, you can always be sure to find a classic literary masterpiece that you either know like the back of your hand or are excited to dive into for the first time. With old wooden floors and exposed brick walls, Sandmeyer's provides the ultimate atmosphere to peacefully browse through shelves upon shelves, waiting for a story to grab your attention. 
23 E Illinois St, Chicago, IL 60611
Looking for a tucked-away spot of peace in between the constant activity of River North? Stop into After-words — one of the most underrated independent bookstores in Chicago. This two-story bookstore will transport you to a different world, with over 70,000 books at your fingertips. The genres range from poetry to children's books, and they carry both new and used books, so you're sure to find what you're looking for. 
6239 N Clark St, Chicago, IL 60660
Located on the north side of Edgewater is Heirloom Books. This used bookstore is full of unique finds that will capture your attention for hours as you skim through the collection. One thing that makes Heirloom Books so special is the history of their shop. Founder Chelsea Carr Rectanus sadly passed away in 2020, but the store is now maintained by her closest friends and family, carrying on her vision, legacy, and dedication to literature every day.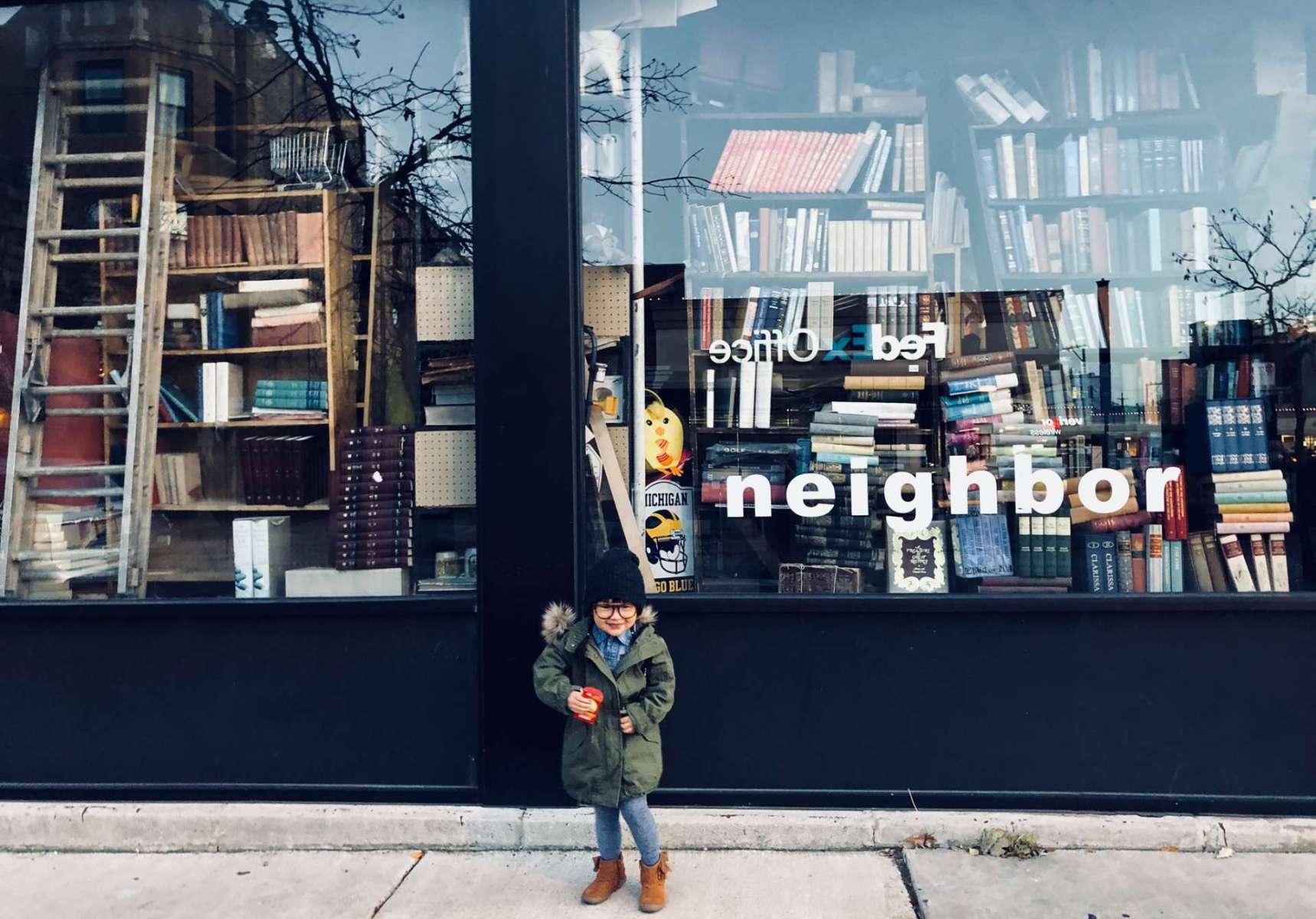 2959 N Clark St, Chicago, IL 60657
If you're looking for a bookstore with floor to ceiling selections, rare finds, and some old school charm, Bookman's is the place for you. This picturesque store is one of the last places in Chicago you can find used books literally scattered across the store, in the best way possible. Half the fun of visiting Bookman's is taking time to scour the selection, finding the book that jumps out at you while you dig. This used book shop has been opened since 1984 and has lost none of the beauty and intrigue that makes you feel like you're stepping back in time.
2005 W Montrose Ave, Chicago, IL 60618
If positively crammed bookshelves and other passionate readers surrounding you sounds like the perfect setting for a weekend afternoon, then Ravenswood Used Books is the place for you. With a focus on classic titles and unusual stories, there is a fun search to be had with thousands of used books at your disposal. Shop goers emphasize the excitement of squeezing through the aisles to search through titles, with a store owner who is eager to help pursue your next great read.
Note: if you are looking to sell your own used books, Ravenswood Used Books will look at your bag on Thursdays and Saturdays as a walk-in. 
6753 N Sheridan Rd, Chicago, IL 60626
Right next to Loyola Beach, Armadillo's Pillow is a booklover's haven quietly waiting in Roger's Park. This is the place you'd go for common, uncommon, and hard-to-find used books across genres, from tool books to classic literature. The warm, cozy interior feels like the book-filled attic we've always dreamed about. Grab a spare chair or sit down on the floor. The ambience is perfect for a lazy afternoon filled with good stories and outer world adventures.
2142 W Roscoe St, Chicago, IL 60618
One of the greatest independent bookstores in Chicago, Roscoe Books, hides in the peaceful Roscoe Village. This spot is full of new and used titles, recommendations, and hosts a storytime for kids on Thursdays and Saturdays. If you're interested in book-related events like author events and book clubs, including both contemporary fiction and classic stories, Roscoe Books is perfect.
Also, the staff at Roscoe Books are astounding when it comes to their knowledge on the stores titles and recommending books to choose from. This inviting bookstore will keep you coming back whether you're ready to dive into a new story or looking to keep up with the staff's ever-changing new suggestions. 
Featured Image Credit: Ravenswood Used Books