Fluffy, warm, and comforting, waffles are perfect any time of the day. Traditionally, they're made with a few simple ingredients like flour, sugar, milk, and eggs. But today, many many restaurants have taken a spin to include fresh or macerated fruit, savory meats like bacon or sausage, or the superior combination with fried chicken. So, whether you're craving carbs or want the classic syrup-soaked delicacy, check out these great places for the best waffles in Chicago.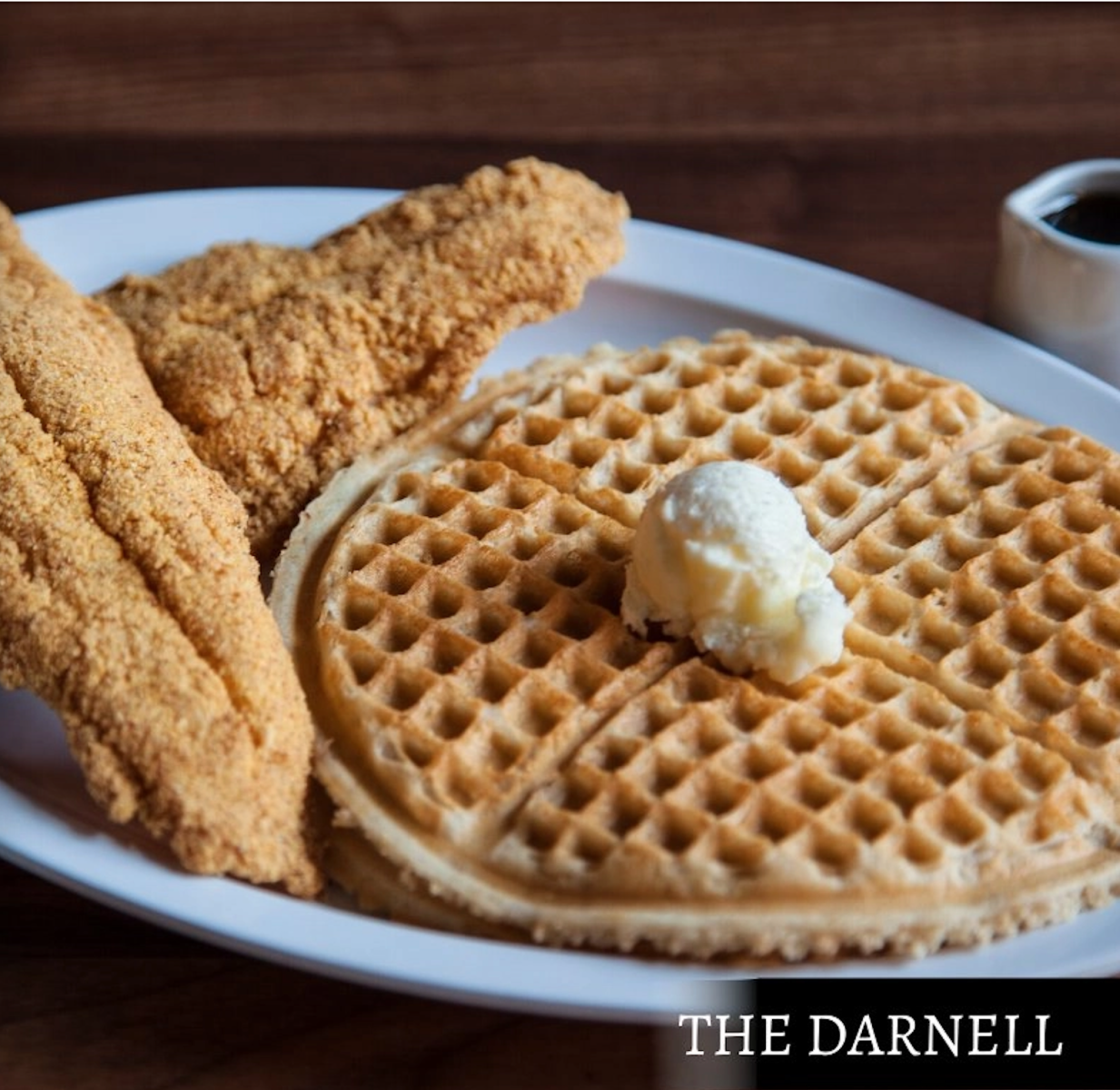 3947 S King Dr, Chicago, IL 60653
Peanut butter and jelly, french fries and ketchup, and… fried chicken and waffles! The love of Soul Food and home-cooked meal behind Chicago's Home of Chicken and Waffles created the best chicken and waffles in town. Drenched in syrup, your sweet tooth will be thanking you and you'll be left planning your next trip. Looking to step out of the box a little? Try out their catfish and waffles for a  meal packed with flavor!
2845 W Irving Park Rd, Chicago, IL 60618
Looking for a fluffy waffle with a twist of creativity? Churro Waffle in Irving Park East brings you classic waffles with various concoctions and toppings. Build your own waffle and explore the endless possibilities! Try the Oreo waffle topped with crumbled cookies, caramel sauce, and cookies & cream ice cream. Or, if you prefer more savory breakfasts, check out the chorizo waffle loaded with chorizo, onion, jalapeño, eggs, and tomatillo sauce. Finally, give the signature churro waffle a shot. A warm, fresh cooked waffle piled high with cinnamon, sugar, caramel sauce, and creamy sea salt caramel ice cream. There is no better brunch in Chicago than this!
955 W Webster Ave, Chicago, IL 60614 
Need to take your waffle on the go? That's when you come to Eiffel Waffle! Loaded with ice cream, fruit, sprinkles, chocolate chips, and other fun toppings, you can take your dessert style waffle with you wherever, because it comes in a hand held wrap! Once you try every topping combination, be sure to try their other sweets like slushies, milkshakes, and mini Eiffels. With three locations across the Chicagoland area (Lincoln Park, Downers Grove, and Bolingbrook) you can find your new favorite treat whether you're in the city or the suburbs. 
2748 N Lincoln Ave, Chicago, IL 60614
They say it's all in the name, and at Batter and Berries, you are set with all your batter and berry needs. Started in 2012 by Dr. Tanya and Craig Robinson, Batter and Berries decided to bring an "eclectic touch" to Chicago's breakfast scene by serving up world-class french toast, pancakes, and waffles. The chef, Ken Polk, has 25+ years of culinary experience; some of the delicious plates he whips up include blueberry, apple-cinnamon, and banana-walnut waffles. If you're looking for a fresh take on a classic, try Batter & Berries' "Cluck-n-Gaufre": a sweet potato waffle stuffed with fried chicken and drizzled with a hot nutmeg sauce.
1400 S Michigan Ave, Chicago, IL 60605
Sweet or savory? Who says you have to choose! At Chicago Waffles, the waffle menu itself is so expansive that you'll definitely have to keep coming back for more to try one of each. From green tea waffles to a waffle sandwich, you won't be able to get enough of the different ways to enjoy this breakfast staple. With two locations in Chicago, Chicago Waffles, aptly named, is the perfect, family-friendly place to spend your Saturday morning. For the kids in your life, bring them to a place where they can have fun with their food, and for the adults, the full coffee menu should come in handy when the sugar-rush kicks in. 
2294 N Milwaukee Ave, Chicago, IL 60647
Nothing feels better than a restaurant that reminds you of home. Start your day with the steaming coffee and delicious waffles at Cozy Corner Restaurant and Pancake House on Milwaukee Ave, and say goodbye to Monday blues. Try the strawberry waffle or the classic mouthwatering Belgium waffle, and see why this place is called "cozy." This quaint breakfast joint also takes pride in making sure that diversity, community, and culture are celebrated within their walls as well as in the area they serve. 
Featured Image Credit: Eiffel Waffle