Experience the beautiful city of Chicago by taking your workouts outdoors this summer. Whether you are on the lake or on a city rooftop, you will definitely enjoy the wonderful weather paired with a satisfying workout. Check out these six exercise classes that will switch up your workout schedule and make sure you end up a gym rat, and not in a gym rut, this summer.
Stand-up Paddle Boarding Lessons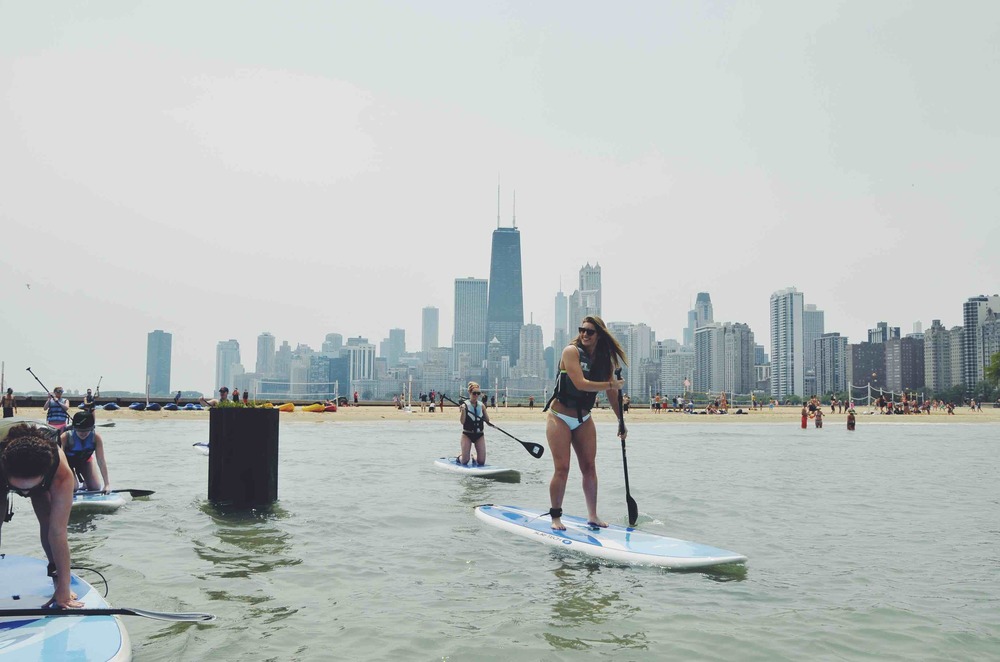 Shake things up and try out stand-up paddleboarding, also known as SUP. Take a lesson before venturing out on your own, and get an awesome core and arm workout. It's easy once you get the hang of it, and super fun too. Take a lesson at Chicago SUP.
SUP Yoga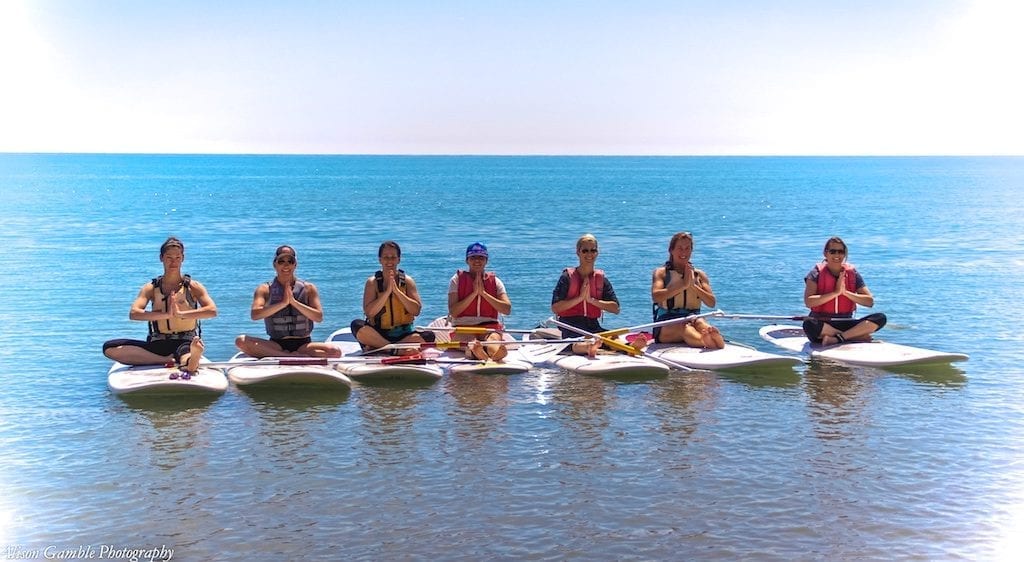 OK, so this is SUP Part Two. If you enjoy stand-up paddleboarding, you can kick things up a notch, and try doing a SUP yoga class. This summer, Northwestern University Recreation in Evanston offers four SUP yoga classes per week, and private classes upon request. Find your zen out on the water this summer for a unique exercise experience.
Yoga at the Zoo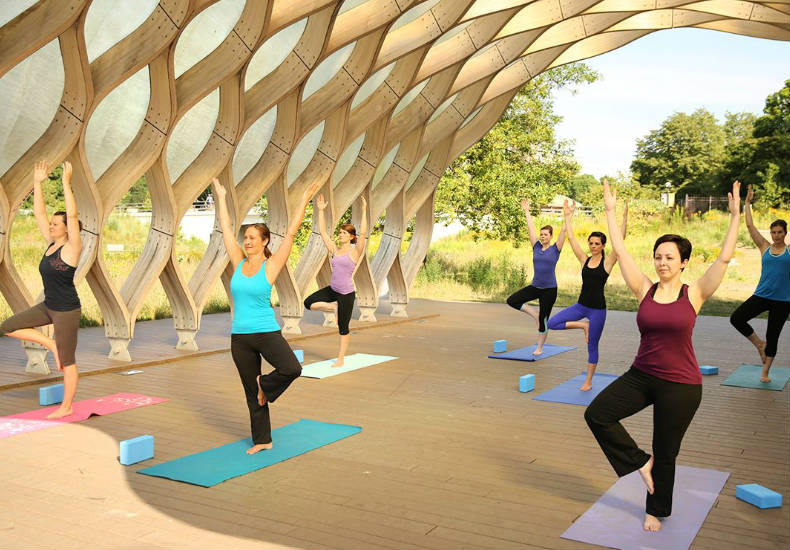 Change up the scenery and take a yoga lesson at Lincoln Park Zoo. Classes range from Power Vinyasa Yoga to Happy Bodies Yoga. You can also bring your little one to Parent and Toddler Yoga or find your center with Meditation. What better place to do yoga than among the wildlife in the zoo?
Zumba in the Park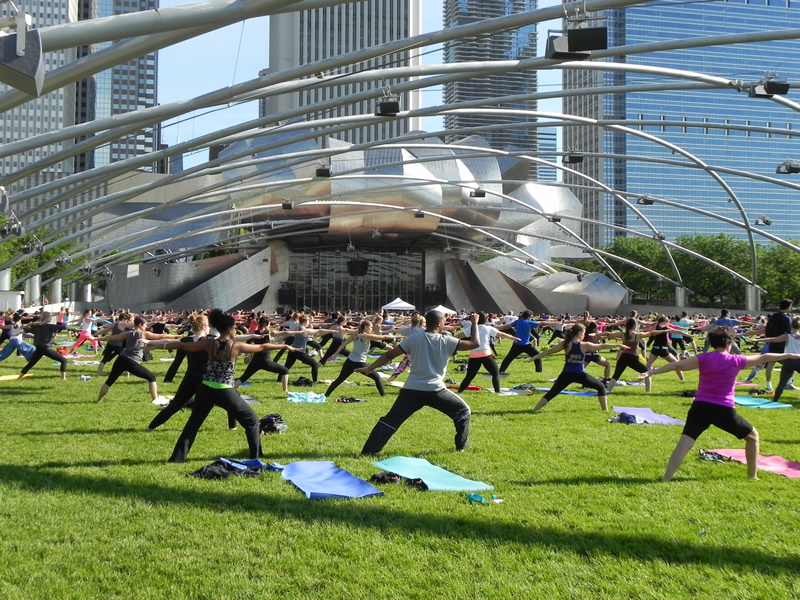 Switch up your routine and try doing a high-energy Zumba class in the park. Millennium Park offers a class on Saturdays for free. Spend the whole morning there if you'd like, as from 7 am to 11 am, they offer pilates, yoga, strength training, and Zumba.
SummerDance in Grant Park
Join in the fun at the Spirit of Music Garden in Grant Park. Free dance classes through SummerDance start at 6 pm throughout the summer, and make sure to have a blast at the dance party that follows!
Rooftop Yoga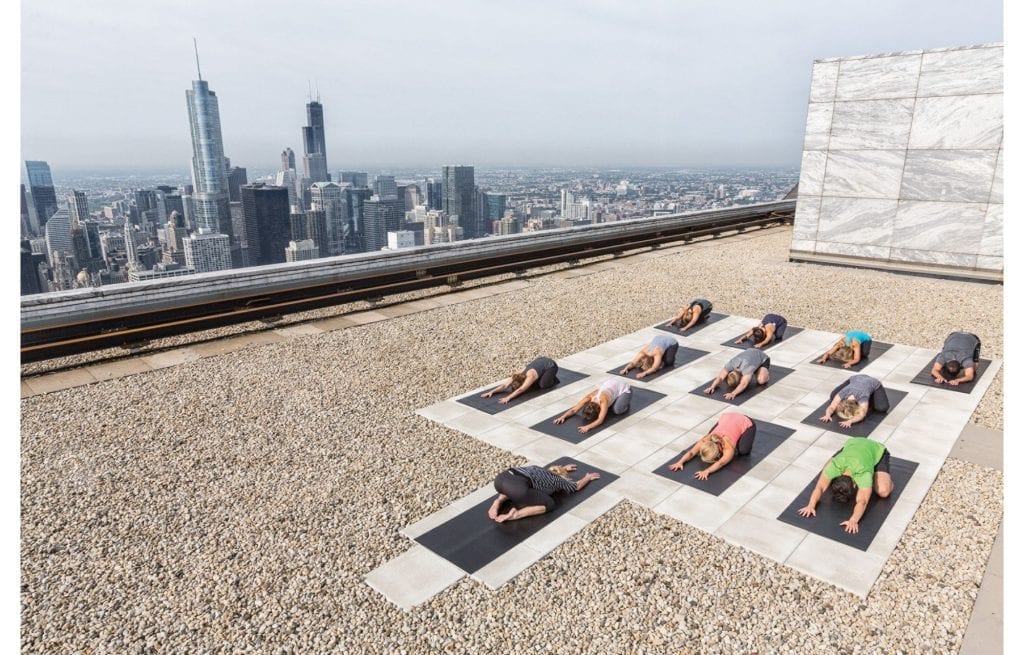 Get an appreciation for the expansive city views on the rooftop of the Ritz Carlton. Saturday and Sunday morning, make a reservation to enjoy the view from the 75th floor.
Find what really matters in Chicago with the UrbanMatter app!
To download or see reviews from our users, head here.