Love is in the air, and all the Valentine's Day desserts are waving at you. However, don't forget the other iconic Valentine's food in Chicago: heart-shaped pizzas! For those who prefer to cozy up at home or go casual instead of a fancy Valentine's Day dinner date this year, a sports bar or a take-home pizza might be your best option. Without further ado, here are the best places to order heart-shaped pizzas in Chicago this year!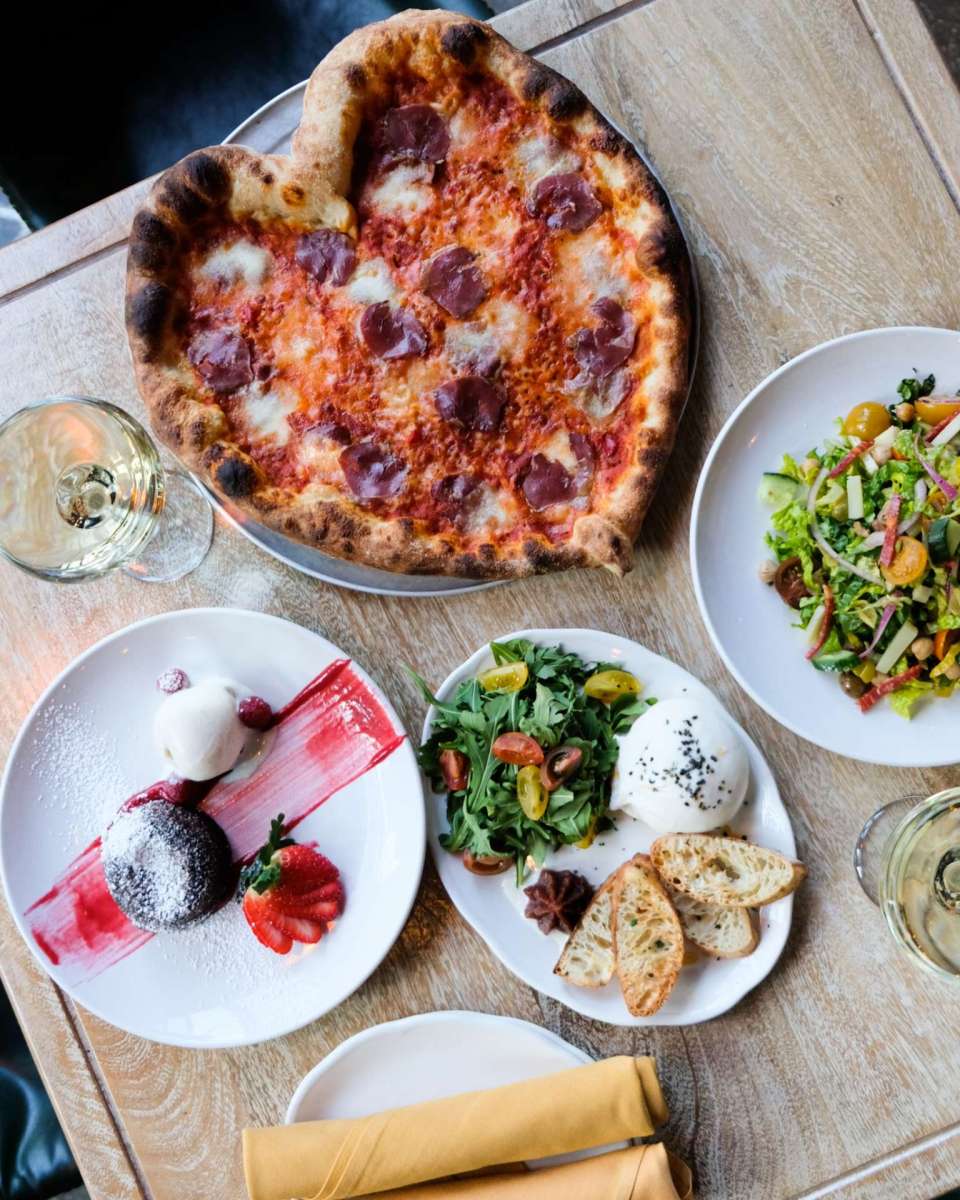 465 N McClurg Ct, Chicago, IL 60611
Valentine's Day is just a month away! While you're working on articles and round-ups sharing where to dine for the romantic holiday, we'd love for you to consider Robert's Pizza & Dough Co. in Streeterville. The pizzeria is offering heart-shaped pizzas (available by request) on Tuesday, Feb. 14th for dine-in and pick-up only. Regular flavors available to be made heart-shaped include:
in the Woods: mushrooms, truffle cream base, double cream wash-rind cheese, fresh Mozz
Prosciutto & Arugula: 18-month prosciutto di parma, fresh mozz, evoo, lemon vinaigrette
Roasted Vegetable: roasted cherry tomato, red pepper, Calabrian chile, mushrooms, caramelized onions, spinach, garlic, fontina cheese, EVOO
Seafood: shrimp, clams, calamari, fresh Mozz, EVOO, fumet
The Rita: buffalo mozzarella, red sauce, oven roasted tomatoes, basil
Acorn Squash & Sausage: fennel sausage, fresh mozzarella, calabrian oil, shaved parmesan, stracciatella, candied walnuts
Guests can also savor a 12″ Smoked Salmon & Caviar Pizza or a 12″ Foi Gras Pizza for a limited time only!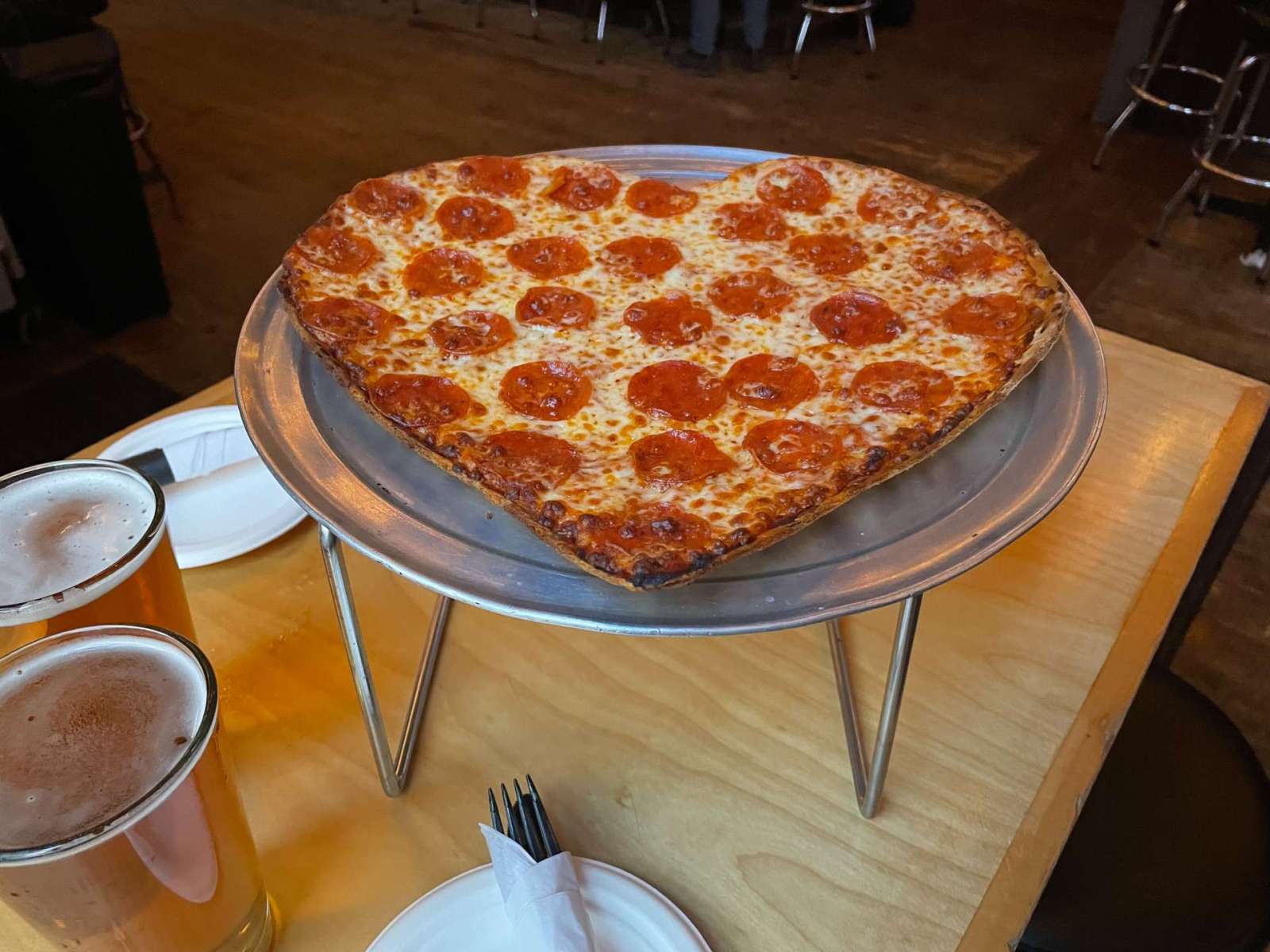 1925 W Cortland St, Chicago, IL 60622
Join Lottie's Pub on Valentine's Day for their Nightcap Happy Hour (7 PM-10 PM). Enjoy $10 heart-shaped pizza, $7 house wine, $7 Ketel Dirty Shirley, and $7 Don Julio. Plus, let's not forget this is one of the best places to get laid in Chicago. Tables can be reserved by emailing lotties@pioneertaverngroup.com; walk-ins are also welcomed.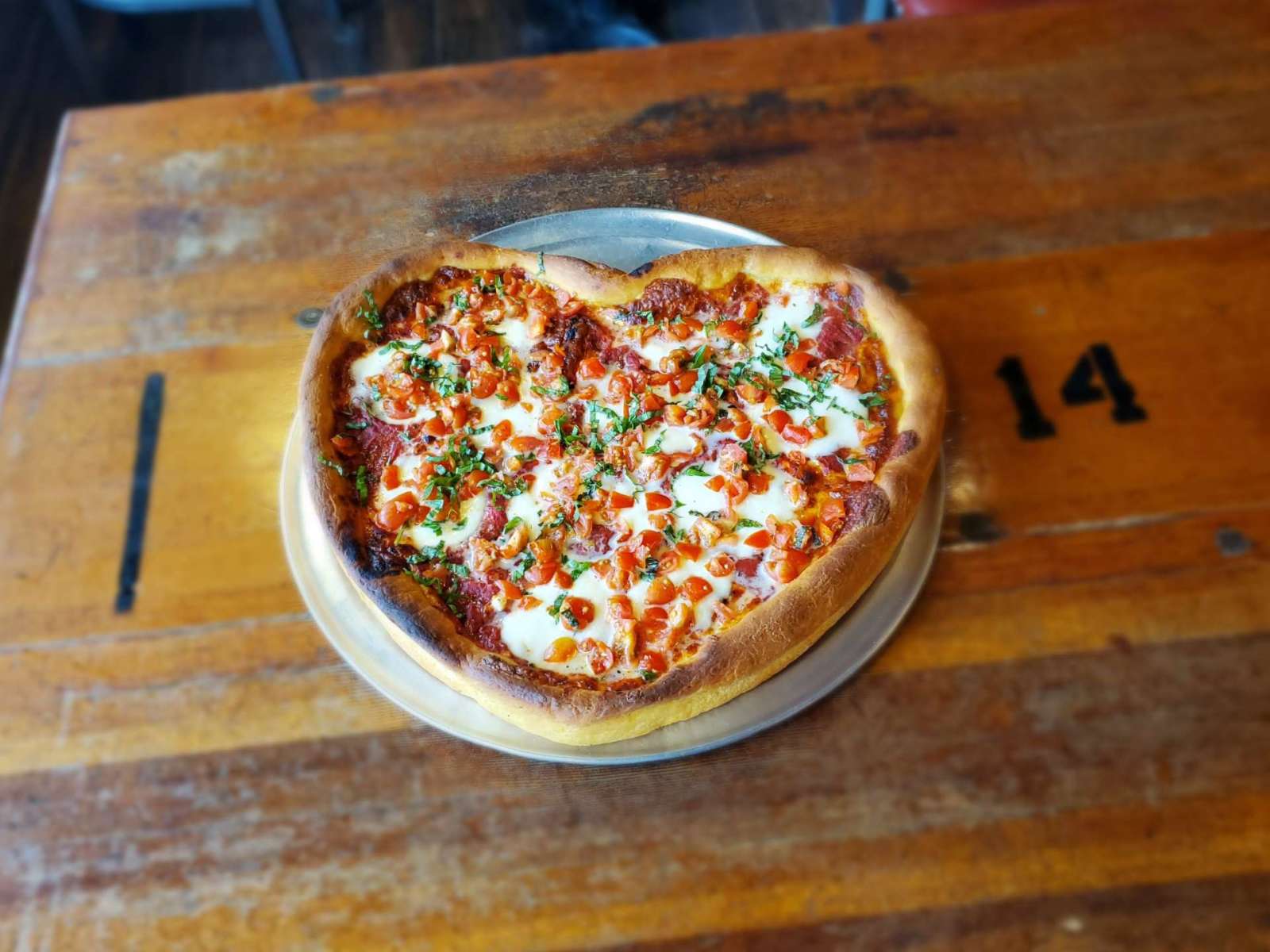 1955 W. Addison St. Chicago, IL 60613
Chicagoans are invited to get a little cheesy this Valentine's Day and treat their sweetie to a heart–shaped pizza from Bartoli's Pizzeria, available all day on Tuesday, February 14. Bartoli's in Roscoe Village and West Town will feature made-to-order heart–shaped pizzas available in tavern-style or their award-winning original deep dish. The pizza is available for pick-up or delivery.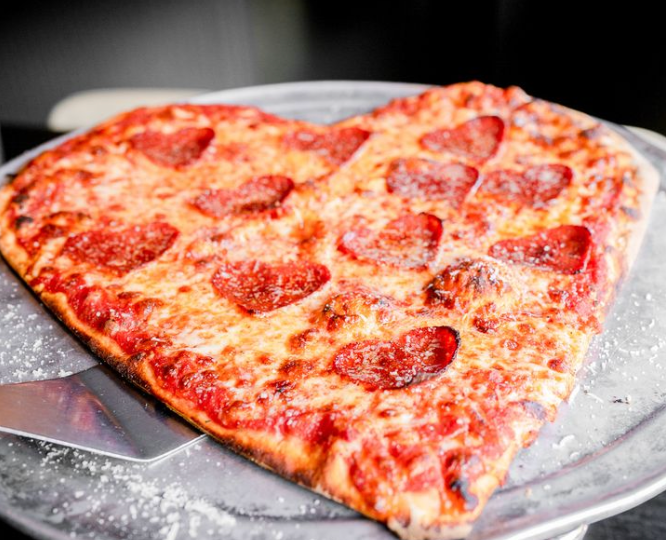 Ranalli's Lincoln Park offers guests delicious pizzas, iconic apps, and great drinks in a comfortable and communal setting. Guests can enjoy a variety of specialty pizzas, signature 4C appetizers, hearty sandwiches, along with craft beer and classic cocktails, making it a perfect spot to enjoy heart-shaped pizzas on Valentine's Day at $12 per pizza! Choose from classic flavors including cheese, sausage, heart-shaped pepperoni, and soppressata, and add on skillet cookies for $6!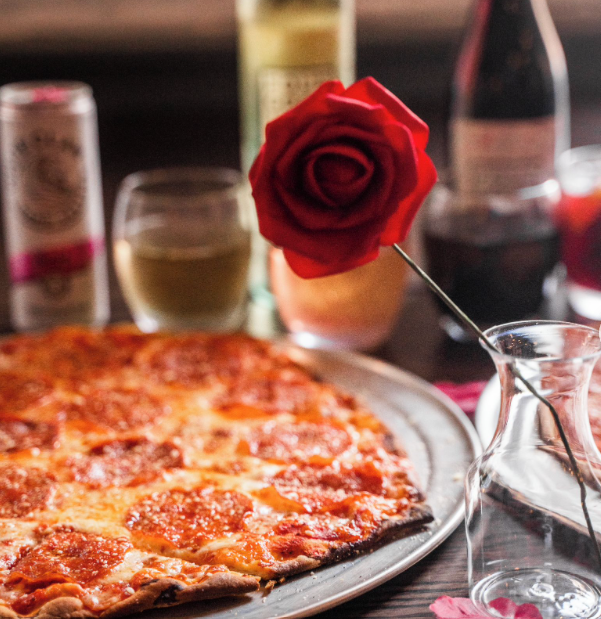 As a longstanding neighborhood pizza bar, Ranalli's West Loop offers guests delicious pizzas, iconic apps, and great drinks in a comfortable and communal setting. This Valentine's Day, Rnalli's West Loop is offering heart-shaped pizzas for $12. Choose from four flavors and add on skillet cookies for an additional $6. Pizzas are available for dine-in and takeout. Reservations can be made here.
Image Credit: Bartoli's