Grab your cloaks and fangs, 'cause this Saturday, October 28th marks the 4th Annual Dracula's Ball, hosted by The Gardner Foundation.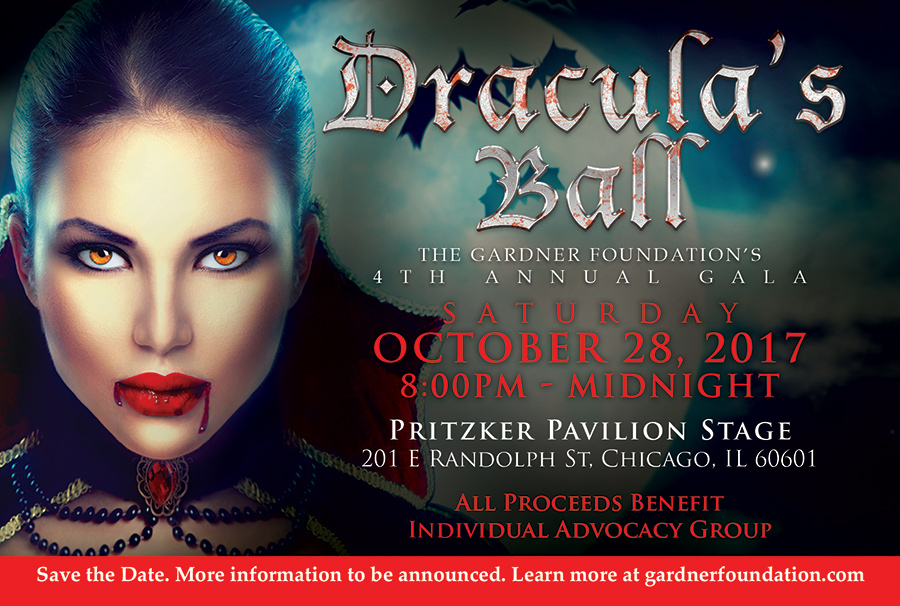 This year's haunted festivities will be held at the Pritzker Pavilion Stage in Millennium Park and will feature live music, dancing, special performances and more.
One of Chicago's most cherished Halloween traditions, Dracula's Ball allows Chicagoans to get ~spooky~ for a good cause. All proceeds from the 2017 gala will benefit the Individual Advocacy Group, a Chicago-based initiative dedicated to helping folks with special needs live to the fullest independence.
Tickets for this creepy & charitable bash start at $125 and will get you in the door, with a top-shelf open bar all night and an amazing hors d'oeuvres spread. To purchase your ticket or make a donation to the Individual Advocacy Group head here.
Oh, and before we forget, all attendees are asked to come in their most creative costume for the costume contest.
For the rundown on more Halloween parties and events happening in Chicago this week, head to our Ultimate Halloween Guide 2017.