Plenty of things are happening in May: Mother's day, AAPI heritage celebrations, national burger day/month celebrations, and the long Memorial Day weekend. While all the festivities are piling up, don't forget Chicago has plenty of activities and destinations good for exploration on any ordinary day! Check out our list of things to do in Chicago this May, and as always, keep an eye open for our specialty round-ups coming up throughout the month!
Dining
May is destined to be a month of feasting, with many new restaurants opening up, hoping to catch the summer crowd. Later in the month, we will publish a list of new restaurants to try this season. But, for now, check out the must-go time-sensitive dining experiences in Chicago.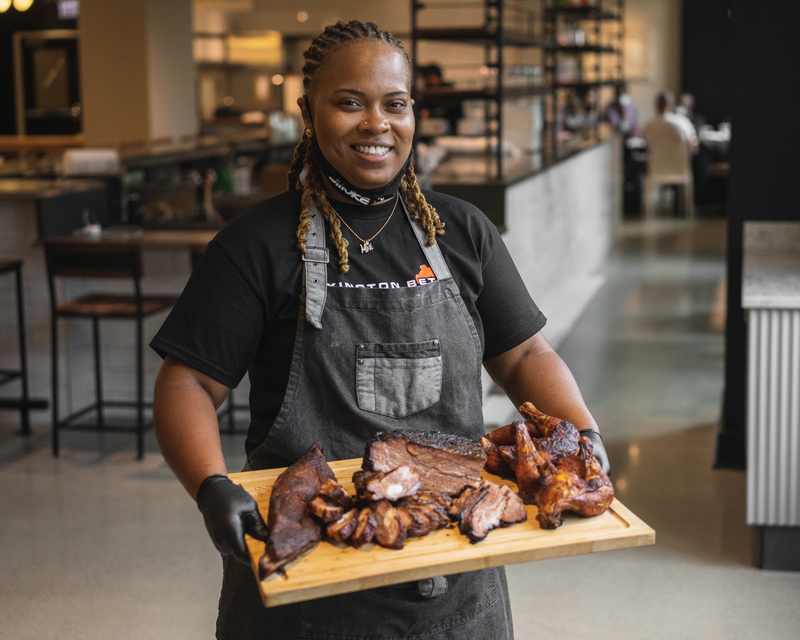 1072 N Milwaukee Ave, Chicago, IL 60642
From 7 PM-9 PM on Thursday, May 18th, guests can experience and taste the invigorating outcome of what happens when two of Chicago's top chefs team up together to curate a one-of-a-kind menu, featuring 4 dishes and 4 cocktails! While guests are mingling and sipping cocktails on Frontier's exceptional beer garden, Chef Jup and Chef Dominique will be presenting, preparing, and plating items like smoked salmon with chili-garlic brussels sprouts, wagyu beef brisket macaroni & cheese, smoked shrimp with ham hock risotto, and maple bacon ice cream cookie sandwiches for the guests to indulge in.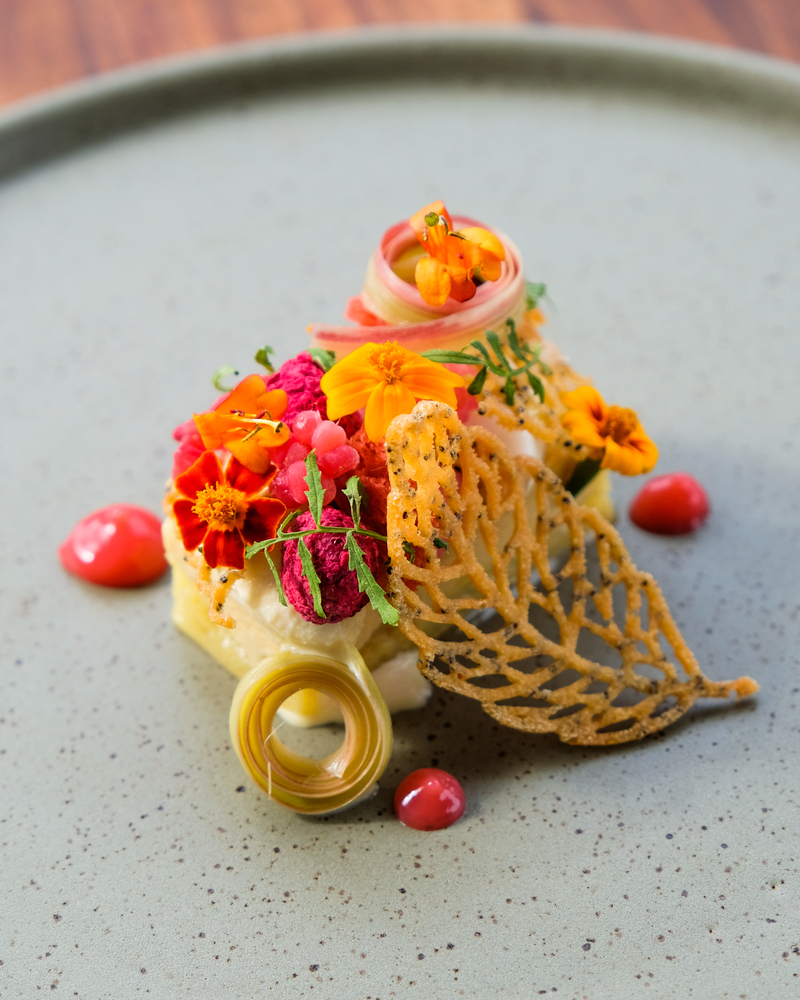 Known as one of America's coolest secret restaurants, Chef/Owner Donald Young is giving diners even more opportunities to get in on the secret experience of Duck Sel, his much-buzzed-about experiential culinary concept! In May, food lovers can witness Young's culinary creativity come to life through surprising multicourse menus carefully curated for exclusive ticketed events held in a secret location on the following dates:
Friday, May 12 at 7 p.m. (15-course)
Saturday, May 13 at 5:30 p.m. (7-course)
Saturday, May 13 at 8:30 p.m. (15-course)
Sunday, May 14 at 6 p.m. (15-course) *Special Mother's Day dinner
Friday, May 19 at 7 p.m. (15-course)
Saturday, May 20 at 5:30 p.m. (7-course)
Saturday, May 20 at 8:30 p.m. (15-course)
During the evening, Young will lead up to 16 guests on an exciting fine-dining journey unlike any other out there while serving up delicacies like Black Cod with carrot, kish mish and blossoms, Duck and Waffles with maple, good butter, and blueberries, Memories of Culver's with "Reeses," cookie dough and chocolate and more.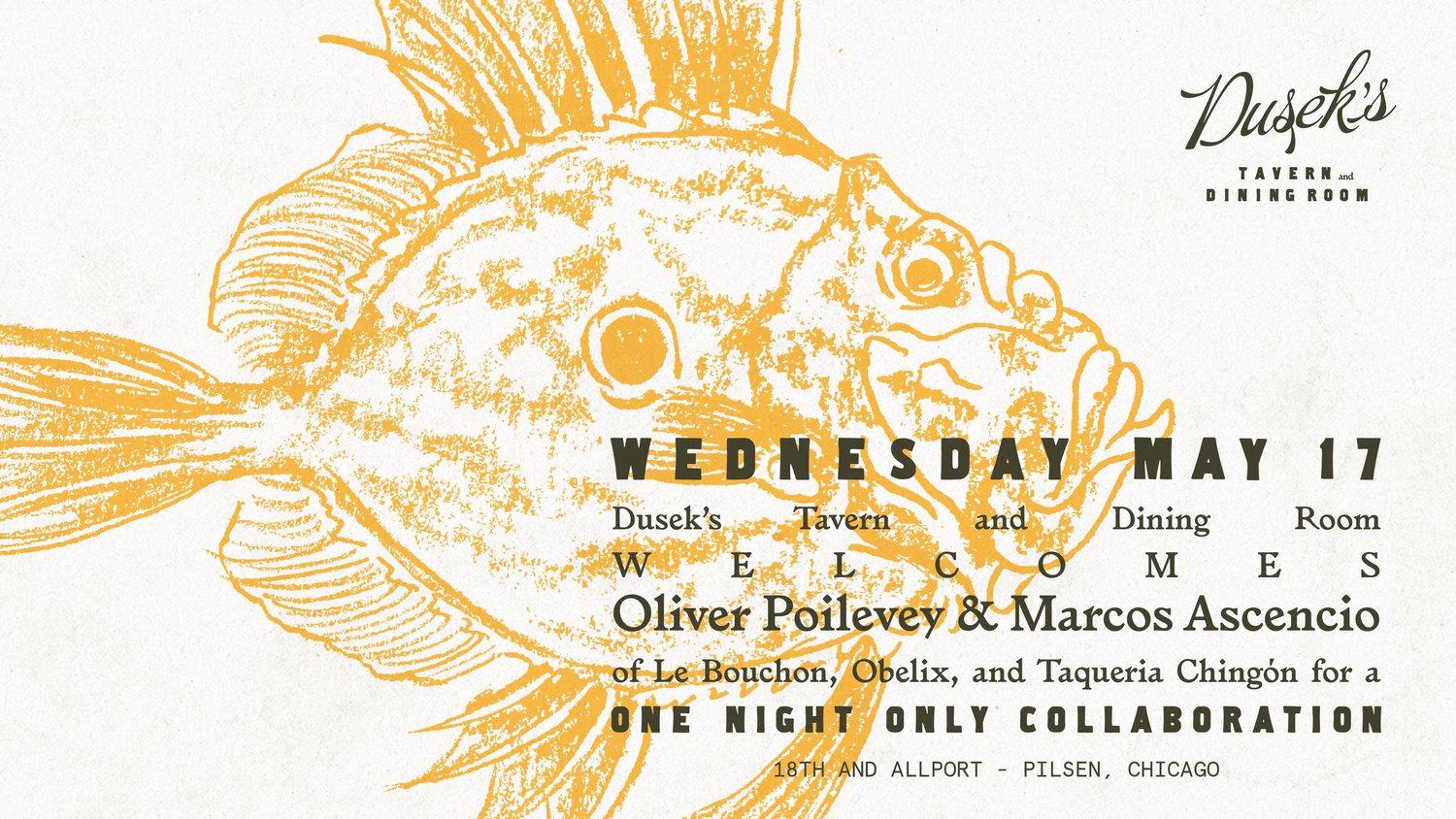 Dusek's Tavern has been leading the wave with their latest collaboration dinner series, and the latest installment returns this month on May 17th. For May, Chefs Ryan Pfeiffer and Geoff Thompson of Dusek's will be teaming up with Chefs Oliver Poilevey and Marcos Ascencio of LE Bouchon, Obelix, and Taqueria Chingon for a six-course prix fixe meal of inventive Mariscos dishes, served family style.
51 W Kinzie St, Chicago, IL 60654
Chicago's first Pizza Omakase will happen at Siena Tavern on Wednesday, May 17th. The pizza tasting, which includes an antipasti course and six pizza courses, will be served to guests right at Siena Tavern's Crudo Bar & Chef's Counter beginning at 6:00 pm. The two-hour meal will feature a variety of pies including Siena Tavern classics and seasonal preparations. Tickets to this first-of-its-kind dinner are $50 per person, with the option of a beverage pairing add-on from Bar Siena's sommelier for $25.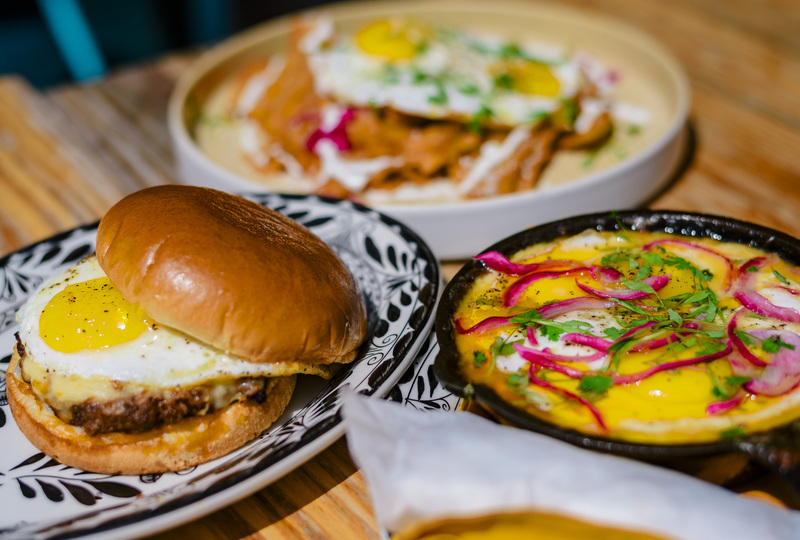 Mother's Day is right around the corner, and nothing is more suitable than taking your mom or mother-figure out for a lovely brunch. Whether you prefer patio seatings where you can enjoy the beautiful weather, a high-end environment within one of Chicago's luxury hotels, or a celebration of ethnic cuisine, there is something for you in Chicago that will please you and your mom both.
Read More: Where To Get Mother's Day Brunch In Chicago This Year (2023)
111 W Kinzie St, Chicago, IL 60654
Meat lovers, look over here! Untitled Supper Club in Chicago's River North neighborhood is serving up Prime Rib every Wednesday featuring three different Prime Rib cuts, four unique sauces and a slew of classic sides. The three cuts diners can choose from include the English, the Queen and Capone. Cuts can be topped with the diner's choice of sauces like a Classic Bearnaise, a Bourbon Peppercorn, a Grain Mustard Steak Sauce and Untitled's House Horseradish Relish.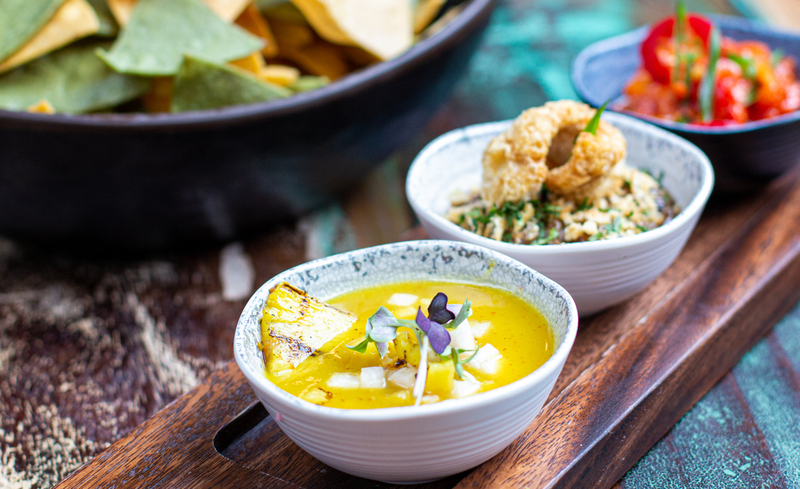 401 N. Morgan Street, Chicago, IL 60642
Tabú from Atomic Hospitality will celebrate its one-year anniversary on May 18 with a special five-course tasting menu from Executive Chef Saùl Román. The dinner, aptly named Por Qué No, features a menu of deliciously entrancing dishes that will keep diners guessing while serving as a vibrant interpretation of the spirit of Tabú.
The dinner is an intimate, limited seating opportunity that will take place at a communal table in Tabú's lounge. The dinner starts at 7 p.m., and tickets include the five-course tasting. Beverages will be available to purchase and pair alongside the tasting menu. For diners that can't make the dinner, Tabú will also serve a birthday pre-fixe menu featuring the best-of Tabú and new bites May 19-31.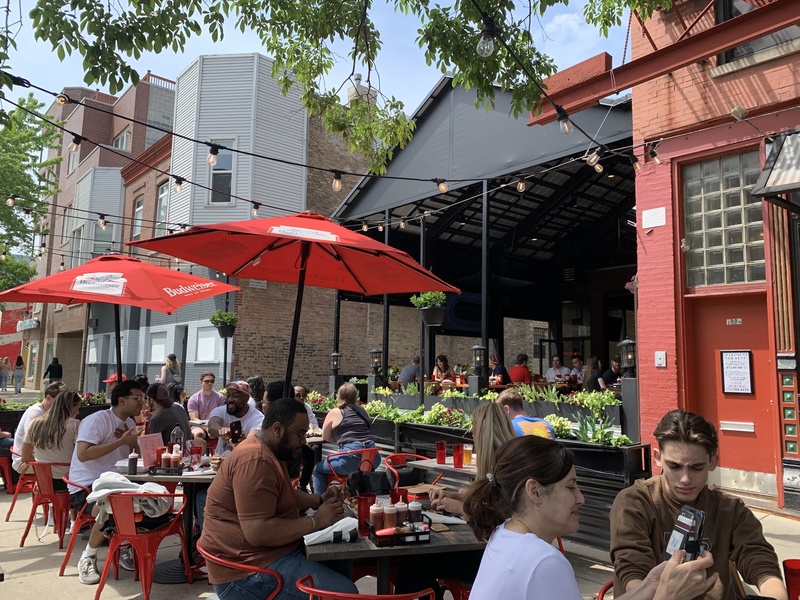 On Tuesday, May 23rd, from 6:00 pm to 9:00 pm, a handful of the neighborhood's best showcase the patio party of the year by banding together to host Patio Palooza! For $35, this ticketed event allows outdoor dining enthusiasts to wander down one of the liveliest stretches of the city of Chicago to grab hosted small bites at hot spots like Smoke Daddy, The Perch, Fat Pour, Takito, and more. Start from either the east end at Bangers & Lace or from the west at Queen Mary—tickets are available at $35 in advance and are available for $45 on the day of the crawl.
Read More: Amazing Outdoor Patio Bars to Visit In Chicago
Drinking
What is your favorite summer beverage? Some say it's the season of light, fruity cocktails, while others are loyal to their rich, profound spirits. Either way, Chicago is the perfect place for a casual evening drink or an elegant tasting event. If you wonder where you should go for a drink this month, here are some recommendations from our (spirit-loving) editor.
450 N Clark St, Chicago, IL 60654
The M Room will host a launch party on May 11 at 5:30 pm to introduce The Macallan Exceptional Single Cask. Guests will be one of the few to try the rare 2017 and 2018 Exceptional Single Casks side-by-side tasting and enjoy indulgent appetizers, a champagne greeting, and our featured cocktail. An expert guest speaker will guide you through the experience. Tickets are $145 each.
Join Three Dots and a Dash as they welcome an acclaimed lineup of bartenders from around the world for Three Dots and a Decade, celebrating their 10th birthday and the James Beard Awards. To mark the occasion, original cocktails from each of the renowned bars will be available for a proper toast to ten. Tickets for Three Dots and a Decade are limited and start at $95, plus tax; each ticket includes 5 cocktails along with some tropical bites and musical entertainment.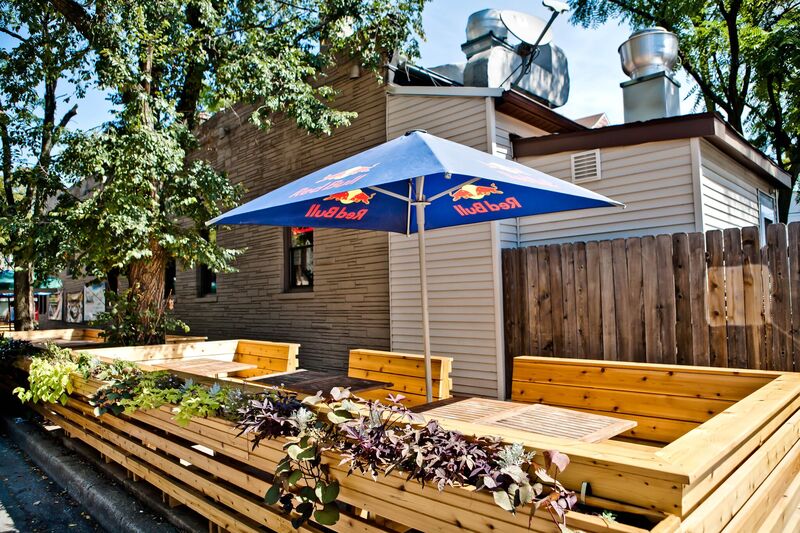 1925 W Cortland St, Chicago, IL 60622
With Lottie's being a staple to the Bucktown community since its (alleged) transformation from grocery store to speakeasy during Prohibition, the neighborhood's favorite watering hole is paying tribute to its long history here in the city with $0.89 burgers (11:00 am to 4:00 pm) and $0.89 cent drafts (all day) on Saturday, May 20th. Offerings include $8.89 pizzas, $6 Tullamore shots, and $7 Tullamore cocktails.
2024 N Halsted St, Chicago, IL 60614
Cafe Ba-Ba-Reeba! invites you to A Taste of Iberia featuring BBQ Wine. This collaboration with BBQ Wine, known for their Best Bubble Quality, is a love letter to the flavors that fill the Mediterranean coast. From 6:00 PM to 9:00 PM tour through the Iberian Peninsula with an evening of Spanish tapas complimented by Portuguese wine. A Taste of Iberia is a five-course evening where guests are invited to sip, savor and celebrate the cuisine and cultures of the Iberian Peninsula.
Summer Happy Hour at Chicago Bars
Your favorite Chicago bars are gearing up for summer this year! Stay tuned as we put together our summer happy hour guide in the upcoming week. But for a sneak peek, TAO, Kindling, and Tack Room are all launching new summer programs. Meanwhile, Mordecai is doing their usual "cocktail for a cause" program raising mental health awareness this month.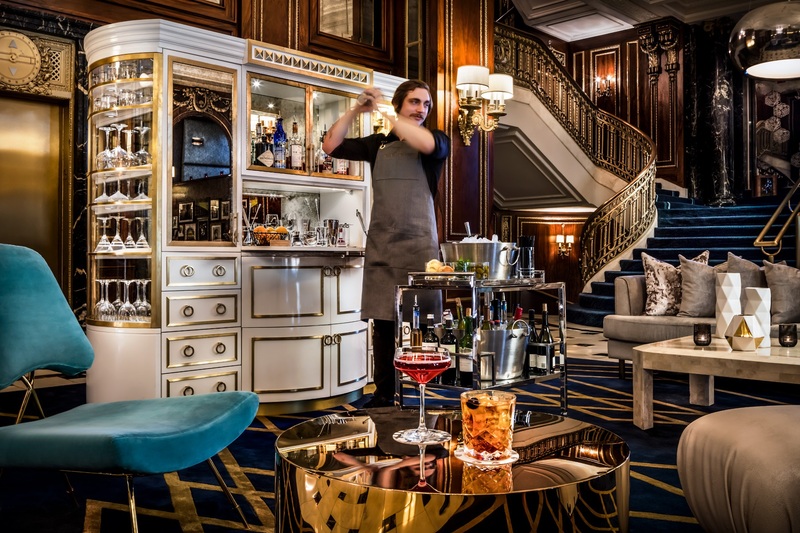 636 South Michigan Avenue Lobby Entrance On, E Balbo Dr, Chicago, IL 60605
While exploring all that the city has to offer, pop into The Blackstone each week for curated happy hour pop-ups with complimentary beverages from local Chicago companies and iconic brands while taking in this historic hotel's jaw-dropping spaces. Next up, Chicago's Occasionally Speaking greeting cards and CH Distillery will pop up in May, followed by tastings from acclaimed Lustau Sherry from Portugal.
Celebrate American Craft Beer Week with Bottleneck Management
American Craft Beer Week® is an annual springtime salute to local beer and local breweries. It's an opportunity to honor the hometown gathering places that give our communities their unique flavor, because here's the glorious truth: Local Beer Is Better. From Monday, May 15 through Sunday, May 21, Old Town Pour House (Chicago, Oak Brook, and Naperville), Sweetwater, and South Branch, invite guests to toast to the local brewers and businesses that have endured tough times to ensure our glasses, growlers, and beer fridges remain full.
Art, Music, & Theater
Summer calls for a good show, always!
201 E Randolph St, Chicago, IL 60602
What are the best things to do in Chicago this May? Enjoying music under the blue sky, of course! Millenium Park has announced this year's lineup for their summer music series, and tickets are on sale now. Not in the music mood? The park is also doing their classic Summer Film Series this year. Find out more about the programming on their website.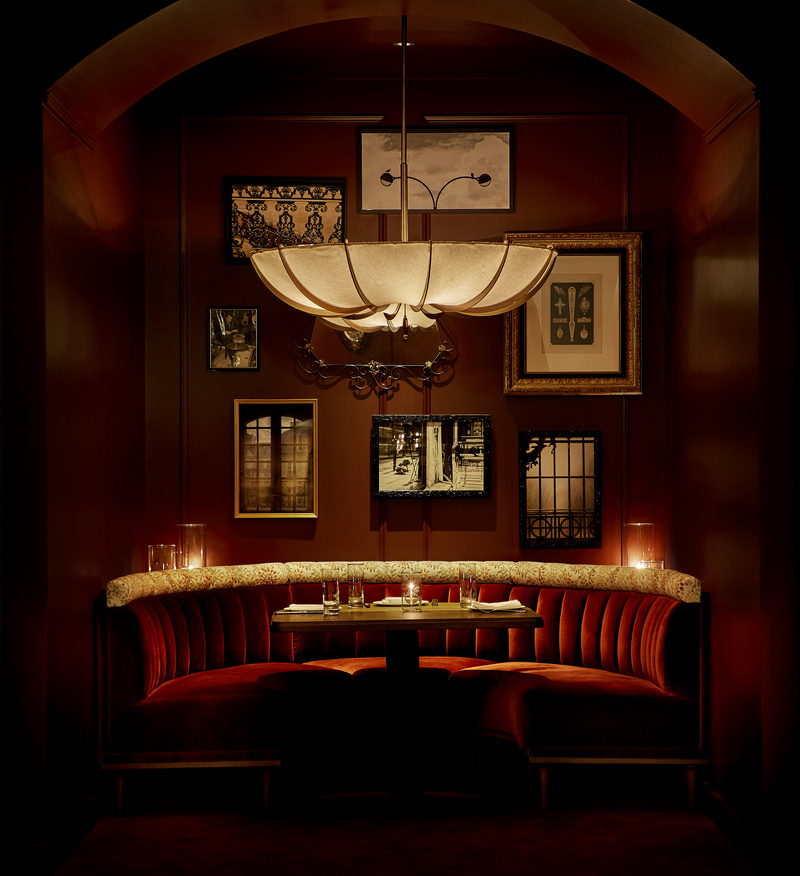 Tonic Tunes at Venteux
224 N Michigan Ave, Chicago, IL 60601
Join the swanky French brasserie situated in the heart of downtown Chicago for their new weekly music series: Tonic Tunes. Every Friday in May from 6-9pm, kickstart the weekend on an energetic note with an exclusive handcrafted tonic cocktail such as the North Ave Beach, a refreshing summer sip with Fever Tree tonic, cucumber, aloe and gin to the tune of local musical talent performing live in Venteux's charming red-velvet lounge.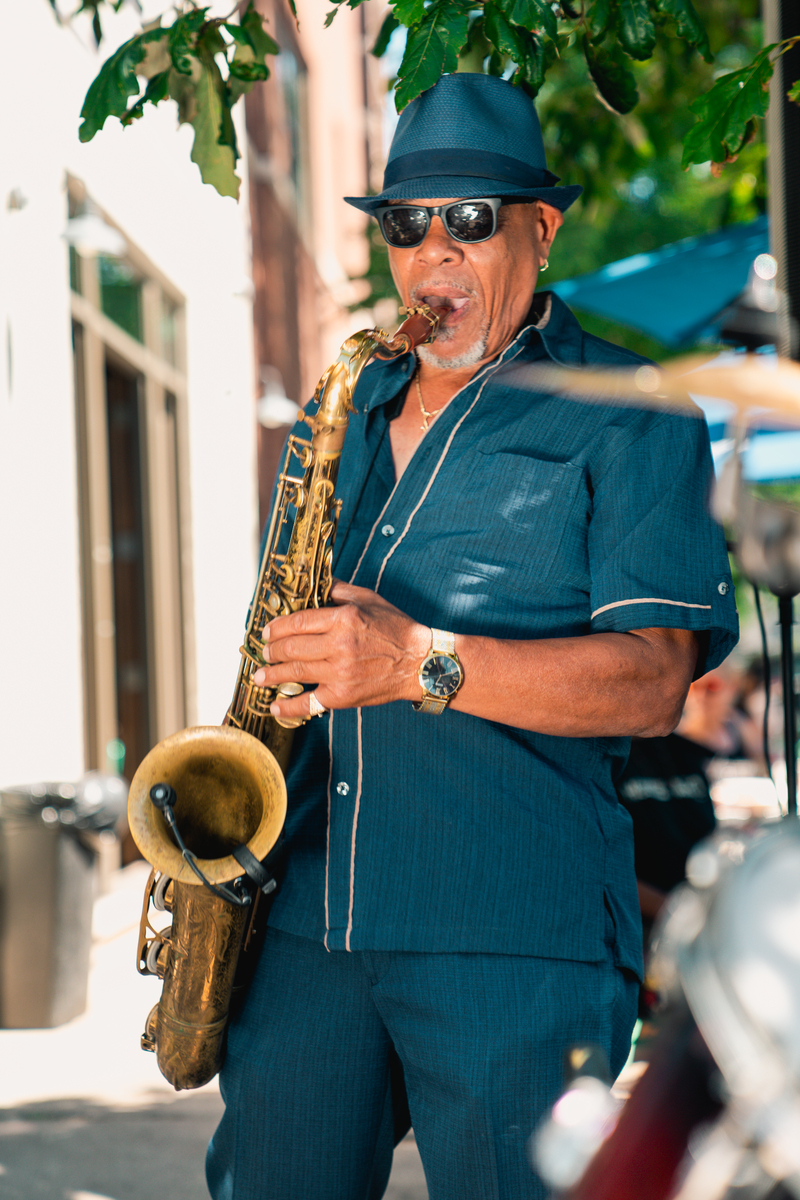 A show and a drink? Count us in! Ina Mae Tavern will be hosting Funk & Frozen Thursdays every Thursday with live music beginning at 7 PM. Guests can enjoy $10 boozy frozen cocktails and $7 16oz cans from Chicago's black-owned start-up, Funkytown Brewery! Ina Mae's full dinner and bar menu will also be available.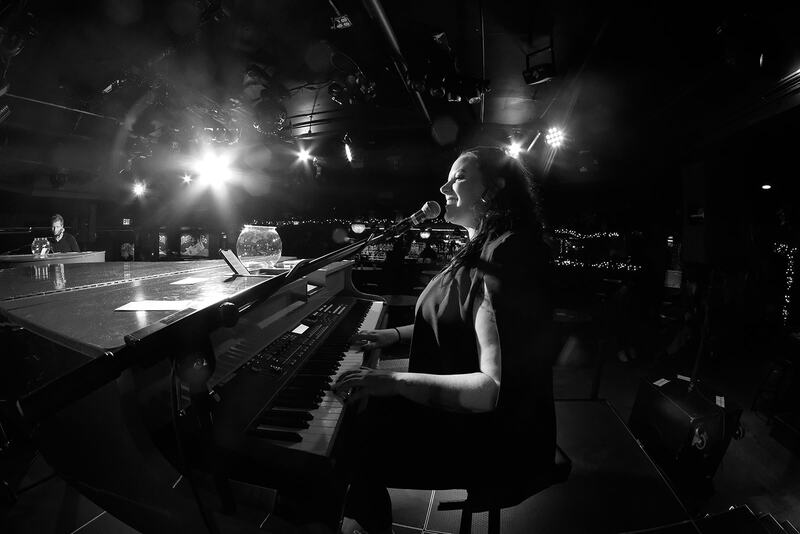 26 W Division St, Chicago, IL 60610
The Original Mother's is the place to gather and revel in live Dueling Piano sing-along shows every Thursday from 9 p.m. to 1 a.m. and every Friday and Saturday from 10:00 pm to 2:00 am. The shows consist of two grand pianos and charismatic entertainers behind the keys with the addition of a rock band drummer. The Original Mother's pianists and drummer perform audience-requested songs throughout the night, battling back and forth while delivering a high-octane live music experience.
Guests are invited to descend into the subterranean depths of Mother's prior to the shows for Happy Hour every Thursday, Friday, and Saturday from 8 p.m. to 10 p.m. featuring $5 Bud & Bud Lights, $5 Patron, $5 Jack Daniel's, $5 Tito's, and $5 Select Wine.
Visit a Summer Exhibition
There are plenty of summer exhibitions happening in Chicago from the prestige River North to the under-discovered South Side. Stay tuned as we put together our editor's pick of summer exhibitions to visit. Meanwhile, check the exhibition calendar at MCA Chicago, The Art Institute, and Chicago Culture Center if you need something to look at while you wait for our update!
Symphony Center Presents (SCP) offers a diverse set of May programs including appearances on the Piano series by Víkingur Ólafsson, Seong-Jin Cho and Maria João Pires, as well as a recital by soprano Renée Fleming and pianist Evgeny Kissin. Free programs in May include a CSO Chamber Music concert at the Kehrein Center for the Arts in the city's Austin neighborhood and several programs featuring the Civic Orchestra, including a Civic Fellows contemporary chamber music concert, a program led by Civic Principal Conductor Ken-David Masur at Kenwood Academy High School and Symphony Center and a May 22 Open Rehearsal of Mussorgsky's Pictures from an Exhibition led by Muti.
Shopping
Shopping is one of the best things to do in Chicago this May, wouldn't you agree? And of course, with summer officially here, May shopping is all about pop-ups and outdoor markets! From farmer's market returning to new pop up concepts sprucing across the city, here are all of our favorite spots to bring unique items home.
1821 W Chicago Ave, Chicago, IL 60622
After becoming a viral TikTok sensation amidst the pandemic, Frankly Apparel has joined forces with the West Town Pop Up Project, which offers short term leases to growing businesses interested in testing retail concepts. Frankly Apparel's new West Town pop-up store is now open through Tuesday, May 30th with a mission to empower Chicago women to join the braless revolution.
1341 W Randolph St, Chicago, IL 60607
Just like great vintage pieces, the iconic Randolph Street Market never goes out of style! America's largest and liveliest Urban Antiques Market is returning to the West Loop for a jam-packed 2023 season of treasure hunting in celebration of their 20th anniversary from Saturday, May 27 through Sunday, May 28, bringing together 200 of the top independent vendors, makers, dealers and designers from across North America to Chicago's West Loop neighborhood  with a full lineup of shows.
1425 N Damen Ave, Chicago, IL 60622
Grab your favorite oversized sun hat as the Wicker Park Farmers Market officially opens up for its outdoor season beginning Sunday, May 7 from 8:00 am to 2:00 pm in Wicker Park. What's New for 2023? The new season will see a handful of new local businesses joining the market such as Logan Vegan, Just Add Flour, Only Plants, 2Twenty Bakery, and Blessa Soaps along with longtime vendor returners like Fehr Brothers Farms, River Valley Ranch, Petals, and Iron Creek.
City Experiences
There is no better weather to check some unique city experiences off your bucket list! Here are some of the best things to do in Chicago this May that are sure to wow!
2833 N Sheffield Ave, Chicago, IL 60657
Free pinball and arcade game all night, plus awesome bartenders and fabulous vibes. Replay Lincoln Park is undoubtedly one of our favorite pop up bars in Chicago. Right now, the entire place is all about the retro 70s vibes. The Weekend Fans better mark their calendar for The Weekend Tribute Night, and Taurus babes are in for a treat on May 19. If that's not enough: Every Thursday in May is dedicated to us Swifties with featured programming from trivia to music marathon!
Potionmaking at The Cauldron
1612 W Division St, Chicago, IL 60622
Okay, guys. Literally, this is the, best, pop-up, experience in Chicago right now. The Cauldron's signature immersive Potion-Making Experience combines working magic wands crafted using proprietary technology at The Cauldron's workshop in London (UK) with science-based drinks that bubble, smoke, and change color. The 1hr 45min mixology class draws inspiration from fantasy novels and magical lore.
To kick off the experience, guests receive a wizard robe, and a magic wand imbibed with patented Internet of Things technology, which is used to summon a welcome drink from the mouth of a magical creature (dragon, unicorn, or phoenix) and to brew drinkable elixirs with fantastical properties. Wizards are then seated at their interactive workstation equipped with a cast-iron cauldron, potions instructions, and ingredients to brew two illuminating, bubbling, and rotating smoking drinks to enjoy – all with assistance from your very own Potions Master.
505 N Michigan Ave, Chicago, IL 60611
Celebrate the spring season with Leelee's Garden for an evening of floral design at the InterContinental Hotel on May 17th from 4:00 pm to 6:00 pm. At this workshop, you'll learn the basics of floral design, then choose from a curated selection of flowers, greenery and accents. With the help of floral designer Leelee from Leelee's Garden, you'll create a beautiful, modern centerpiece. Grab a friend, a date, or treat yourself!
May is mental health awareness month, so, you are even more entitled to self care! Book a summer staycation at one of your favorite Chicago hotels and enjoy their top-notch wellness amenities, or take a remote work week at one of the local hostels or unique AirBnBs. The idea is to put yourself in a different environment so you can enjoy your life with a new perspective!
May is the best time to explore the city's brilliance on an Architecture Cruise — with brunch served! Whether it's your first time or tenth back, City Cruise's architecture cruise never fails to impress. Experience the best of Chicago with a Premier Plus Architectural Brunch Cruise and spend your afternoon on the Chicago River with dining, bottomless mimosas, picturesque views, and a narrated architectural tour of the city.
In the Burb
Don't forget: Chicago's suburbs are just as fun! We know most of you enjoy the city life, but, in case you plan on venturing out into the burbs this month, below are some things you can do!
360 Historical Ln, Long Grove, IL 60047
Buffalo Creek Brewing in historic downtown Long Grove welcomes the inaugural Maifest, spring's answer to Oktoberfest on May 12 from 12:00 pm to 11:00 pm and May 13 from 11:00 am to 11:00 pm. The event includes live music, charity raffles and games, new warm-weather beer releases, a special small-batch tent, food trucks, and more. Partial proceeds will benefit Misericordia, a community of care that maximizes potential for persons with mild to profound developmental disabilities.
Wildfire's Dovetail Brewery Beer Dinner
Oak Brook, Schaumberg, Lincolnshire
Join us for a custom four-course menu each paired with a Dovetail brew to complement. The evening begins with Spicy Arancini & Grilled Shrimp Crostini paired with Hefeweizen, followed by Grilled Chicken Involtini paired with Kölsch, Coulotte "London Broil" paired with Helles Lager, and ends with a Red Velvet Cheesecake paired with Vignette Kriek Lambic 2020. Dan Modica, Dovetail Brewery Sales Director, will join the guests and discuss the pairings. Dinner begins at 6:30pm, please arrive at least 15 min early to check in. At the time of checkout, please pre-select the gratuity for your service staff that evening to facilitate the check-in process. Event seating assignments are coordinated by Wildfire.
Wildfire – Oak Brook: Monday, 

May

 22: 6:30 PM
Wildfire – Schaumberg: Tuesday, 

May

 23: 6:30 PM
Wildfire – Lincolnshire: Thursday, 

May

 25: 6:30 PM
Featured Image: Emma McGregor/The Cauldron