You've planned a romantic dinner and filled the rest of the day with date activities. The only thing left is a special present. It's 2022, let's go a bit beyond the basic flower and chocolate routine, alright? This Chicago Valentine's Gift Guide will lay all the options out for you! From makeup, fashion, and cool decor to more thoughtful presents about arts and culture, this guide has everything you need.
Have fun shopping!
If we have to name one exhibition as the most anticipated upcoming show, then it has to be the Immersive Frida exhibition. Even if you don't know much about surrealism art, you've got to have heard about Frida Kalo and her epic life. And we bet you've seen her most iconic works before. So, grab some tickets for Immersive Frida Chicago. Surprise your better half with a thoughtful gift that will give both of you an unforgettable experience!
Celebrate your love with this legendary musical. Come see the lightning unleashed in our production of West Side Story with previews starting Wednesday, February 2nd.
A modern retelling of Shakespeare's Romeo and Juliet set on the Upper West Side of Manhattan in the 1950s, WEST SIDE STORY is the poignant tale of Tony and Maria, star-crossed young lovers caught in a turf war between rival gangs, the Jets and the Sharks. Watch how love conquers all adversities, and how this young couple navigates a world filled with hate, prejudice, and violence.
We guarantee you this show will leave you in awe.
435 N Clark St, Chicago, IL 60654
Three Dots and A Dash is offering a special cocktail kit for two for $85, plus tax (gratuity not included). Each kit makes two shareable Down Periscope cocktails crafted with blanco tequila, mango brandy, cold press pineapple juice, lime juice and almond orgeat. Additionally, each kit includes a signature Three Dots and Dash clam shell mug and garnishes to craft this shareable cocktail at home. Kits are available via Tock.
Our favorite local bakery never fails to impress. Surprise your loved one with a custom box from The Goddess and Grocer. Choose from the delicious a la carte items below. We know we've been eating way too many chocolate-covered strawberries!
OLD FASHIONED KIND OF LOVE COCKTAIL | $9.95 Bulleit Bourbon Whiskey, Housemade Spiced Cranberry Simple, Peychaud's Bitters

LOVE POTION #21 COCKTAIL | $9.95 Herradura Blanco Tequila, Galliano L'aperitivo, Agave, Lime

Chocolate Covered Strawberries

Cake Pops

Valentine's Day 8" Rosette Cake

Hand decorated shortbread cookie gift boxes with themes like Rainbow L-O-V-E, I Woof You, I Love You A Latte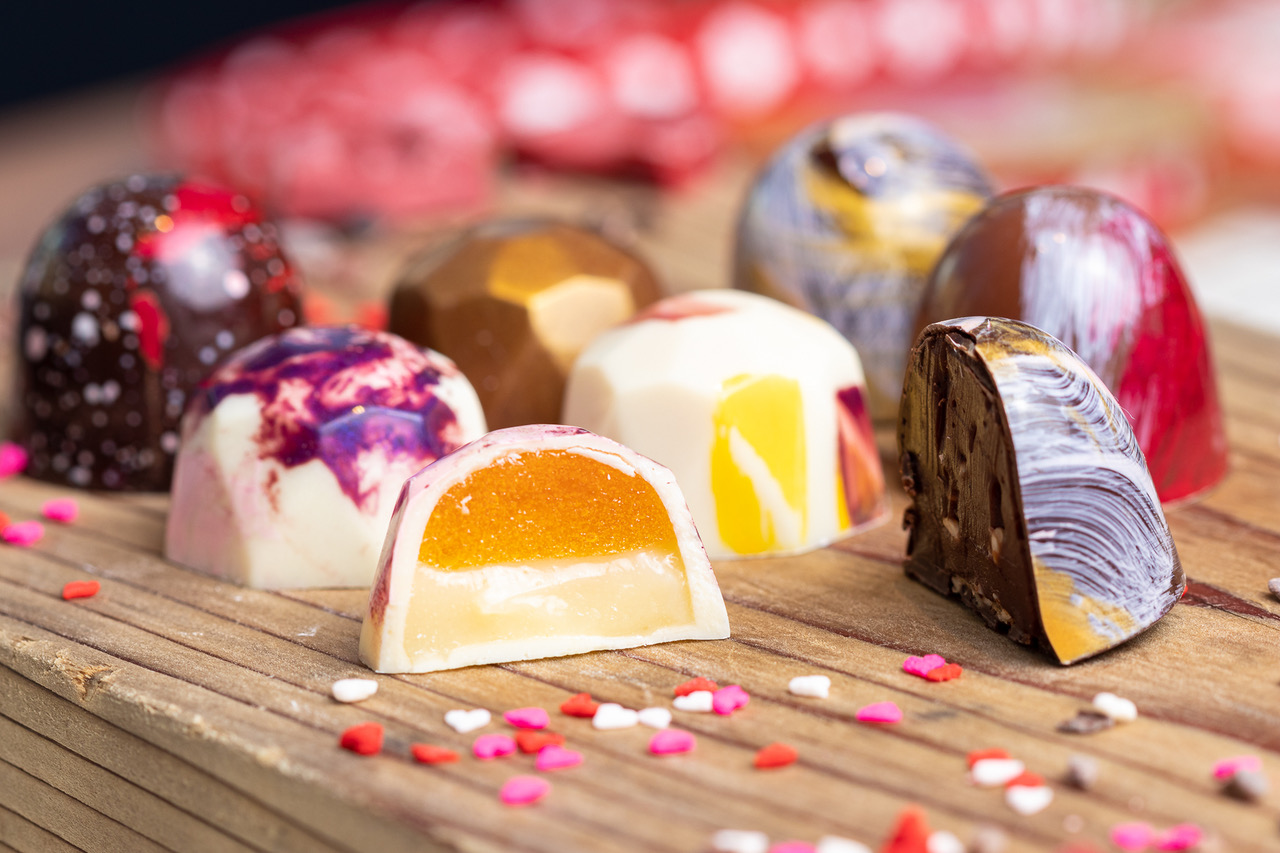 Pastry Chef Natalie Saben is pulling out all the stops this Valentine's Day and so should you for your honey by bringing home some of her sweet creations, exclusively sold at Publican Quality Meats. Choose between boxes of from-scratch macarons (6 for $18) in romantic flavors like Strawberry Rose and Chocolate Truffle or bon bons in unique combos such as apricot-yuzu and passion fruit-rum (6 for $24/12 for $45). Want to make it even more decadent? Pick up Chef Saben's 6" Raspberry Chocolate Truffle Cake ($48) or 6" Cherry Cheesecake ($28) to really share the love.
1812 W Hubbard St, Chicago, IL 60622
A Chicago-based boutique flower shop creating and selling bouquets and plants online for daily delivery, weddings, and events. Unlike traditional flower companies that offer a vast assortment of blooms flown in from faraway locations, Flowers for Dreams offers four seasonal bouquets packaged in recyclable materials such as burlap and birchwood.
Flowers for Dreams creates modern floral arrangements and gives back to the local community by donating 25% of its profits to a local charity each month. In fact, by February they will reach a grand milestone of 1 MILLION dollars donated to charity.
2815 Jorie Blvd, Oak Brook, IL 60523
Located just outside of Chicago in Oak Brook, Hyatt Lodge features one of the largest indoor pools and hot tubs in the region. With floor-to-ceiling windows surrounded by scenic views of lush forestry, the 70-foot recreational pool allows for the perfect opportunity to unwind or swim invigorating laps. The fully-equipped fitness center features state-of-the-art equipment, a dry sauna, and a steam room. Upgrade to a spa pass and book a relaxing massage. Day passes and spa passes to Midtown Fitness & Spa are available on Resort Pass.
Lipsticks, eyeshadows, hand lotion, moisturizers… Oh, and don't for get the random cute decors available on the shelf. Art of Pure is a perfect place to pick up some Valentine's gift for your girl this year. Featuring all-natural products, Art of Pure prides themselves in being your wellness curator, bringing clean beauty, nontoxic makeup, and plant-based skincare products to your home.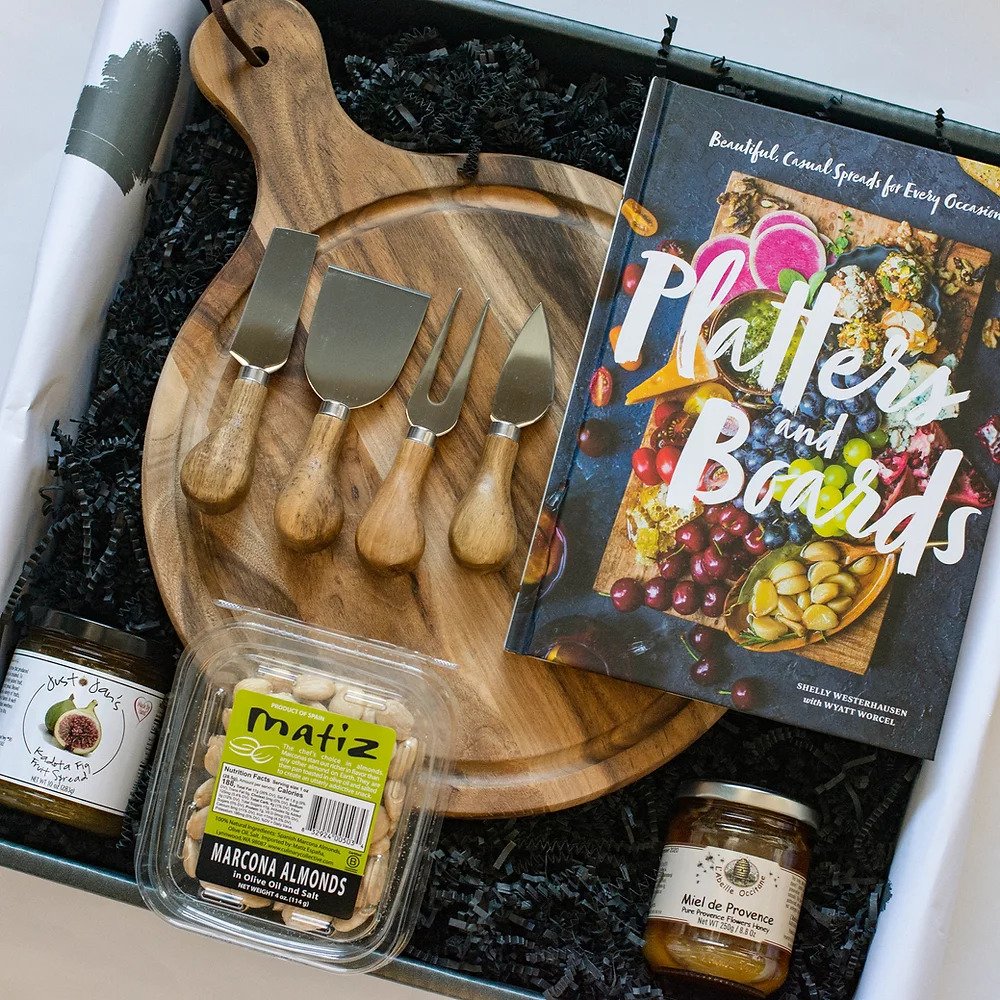 Bestowal's Merci box is the perfect box to enjoy at home this Valentine's Day. Create the perfect charcuterie board for all (or just you) to enjoy. Packaged in our signature black mailer box and enclosure paper. Each gift is accompanied by a handwritten note on our classically designed stationery with a black wax seal. Includes:
Marcona fried salted almonds by Matiz
Kadota fig spread*
Wildflower honey by Massey Co*
Platters and Boards inspiration book*
Acacia wood artisan cheese paddle
Rustic farmhouse gourmet cheese knives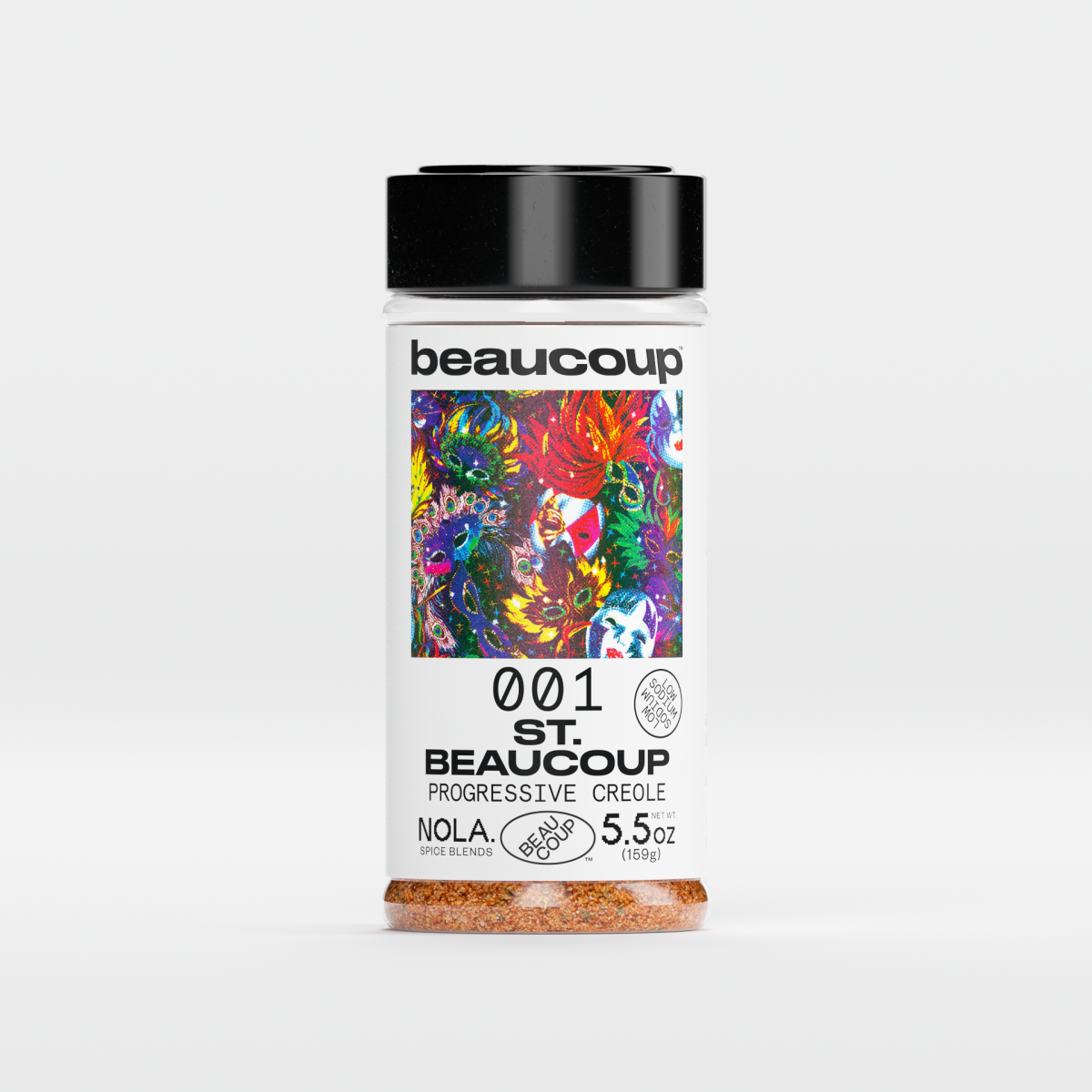 Beaucoup Flavor is a newly launched, black-owned contemporary spice brand that highlights creole flavors. The contemporary spice brand aims to inspire healthy eating through low sodium, MSG Free, NON-GMO, all natural, vegan, and diabetic-friendly, flavor-first spice blends. It's hero ingredient, Sel Gris, is a French sea salt known for its many health benefits including better sleep, immune system support, and regulated blood sugar levels and blood pressure.
St. Beaucoup is a progressive Creole featuring traditional flavors of the Holy Trinity (onions, celery, and bell peppers) that does the hard work for you. Turn a simple dinner into a delicious masterpiece that takes like it came from a real chef. St. Beaucoup takes NOLA heritage and creole flavor staples, and makes them accessible for the home cook.
1508 W 18th St, Chicago, IL 60608
Soul Full is the first and only mental health book lounge in Chicago, bringing healing and love to your heart. Choose from their amazing book collection or gift a membership to your loved one. They also carry amazing interior decors! For example, we've had our eyes on their book displays for a while (yes, they sell them!). Support this black-owned, women-owned mental health book store if you're looking for a meaningful Valentine's Day present this year.
What's a book that has changed your life?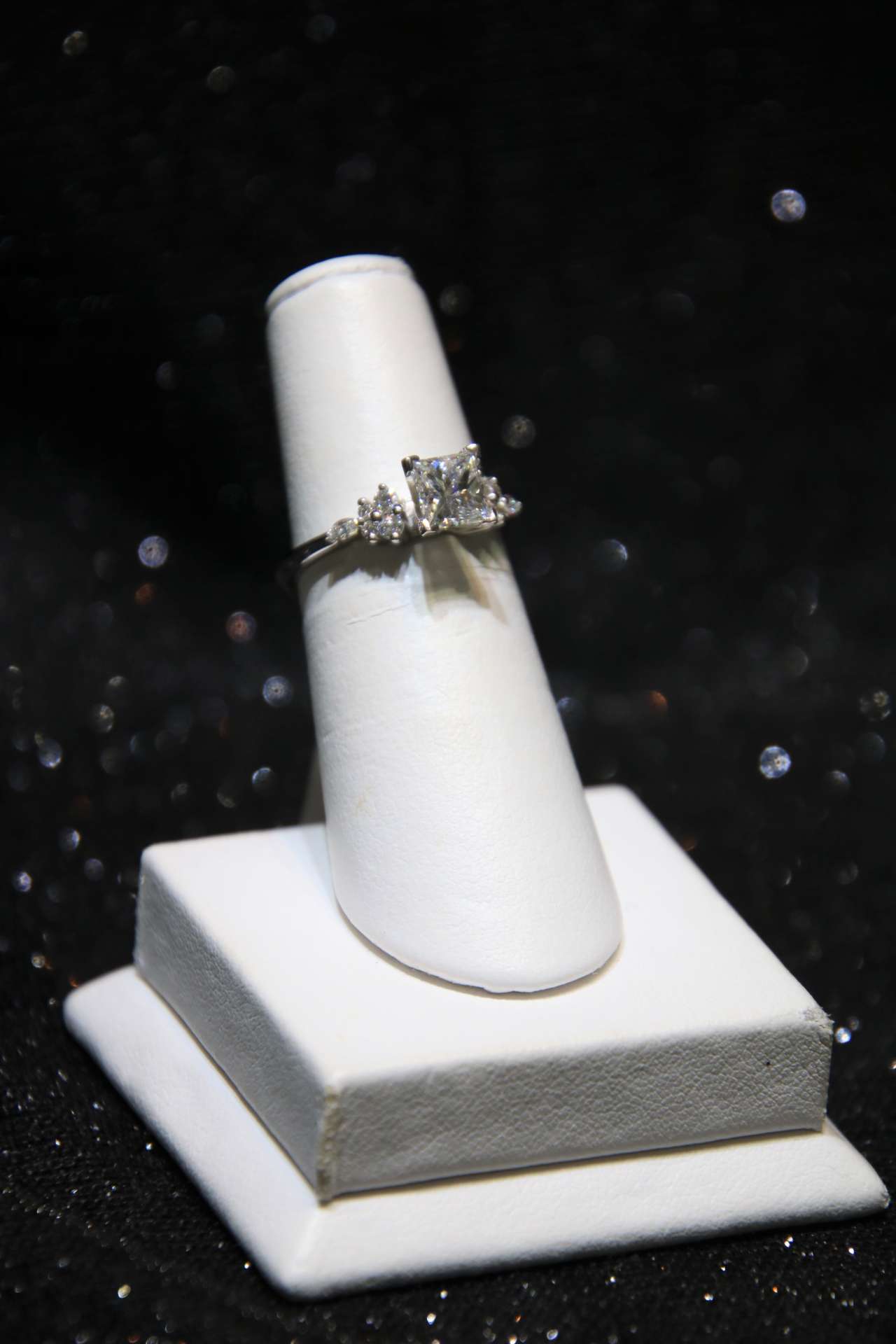 221 Yorktown Shopping Center, Lombard, IL 60148
Located in the famous Yorktown Center, Amaani Jewelers is the best place to go for a Valentine's Day gift for your loved one. Whether you're hoping to lock her down with a ring, or just looking for something that matches her brilliance, Amaani has exactly what you need. From chains, bracelets to rings and even watches, Amaani's selection blends elegance and classy perfectly.
Shine on, you crazy diamond!
High fashion is overrated. Comfiness and natural expression are what truly matter nowadays. Check out The SHUDIO (as in SHOP + STUDIO) if you plan on taking your love out on a shopping trip! This women-owned eco-boutique features sustainable goods, modern makers, and vintage wares. Here, you will find everything from vintage glams to hand-crafted jewelry.
https://www.instagram.com/p/CWa4AmuLYkp/
Girls know what girls need. Love Peridot is a women-owned business made for women. From self-discovery tools, stress-relief products, to empowerment items, you will find the perfect Valentine's gift at Love Peridot for the super lady at home. This is a great place to honor your partner's strength and independence. We promise she will appreciate the thought and support behind whatever gift you pick from Love Peridot.
Laila Textile creates hand-dyed apparel using fabrics made from plants and food waste. This women-owned eco-boutique creates beautiful design while keeping sustainability in mind, and therefore is a perfect place for a Valentine's gift that will not go to waste. They're also running a huge Valentine's Day sale right now. You don't want to miss out on that!
401 N Wells St, Chicago, IL 60654
Show that special one you care by gifting them a brand new house rug. I mean… who doesn't need new rugs as the new year unfolds, right? The rugs at Organic Looms are made from the finest materials sourced around the world, woven with traditional techniques, celebrating the rich culture and history of the artisans that weave these rugs.
Come see for yourself. These area rugs are stunning art pieces, and will be perfect for Valentine's Day — especially if you're planning on taking your relationship a step forward!
CBD-Infused Grooming With DJ Khaled
A while back we talked all about DJ Khaled and his BLESSWELL pop-up. If you didn't get to enjoy the wonder of CBD-Infused facial products, don't worry. Now is the chance to give a special gift to your Mr. Right! Order directly from BLESSWELL's website and get your products just in time for Valentine's Day. These men's skincare products are infused with 300mg CBD and will bring your man the comfort and relaxation he deserves.
A good man needs a good watch. And there is no better place in Chicago to make your wrist look sharp than our very own Wolfpoint Watches! This local watch shop features luxury watches designed with aesthetics, modernity, and functionality in mind. Whether you're looking for the cyberpunk see-through gears, or a classy, minimalistic design, Wolfpoint Watches will live up to your expectation.
They also have women's watches and straps & bracelets. Check out their website for a full list of products!
Featured Image Credit: The Publican | Yancu.co