Whether it's the height of summer or the dead of winter; a day of great highs or one of unforgiving lows; there's nothing like some good, stick-to-your-ribs comfort food. There's almost no dish with the capacity to stick to your ribs like the classic chicken and waffles— or, to be precise, fried chicken and waffles. The juxtaposition of that which is crispy and savory with something so soft and sweet as a buttery waffle is, luckily, an experience you can find at the best chicken and waffles establishments in Chicago.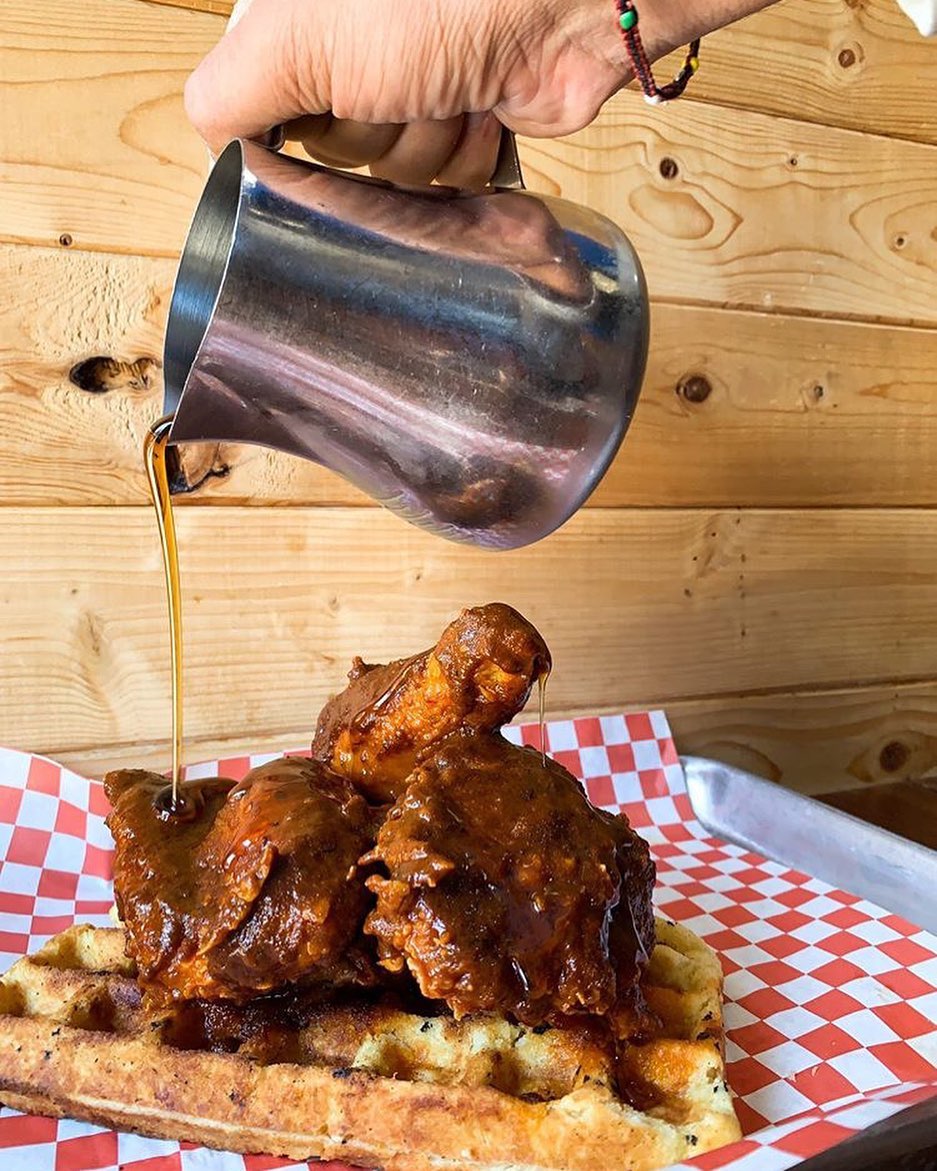 4609 N Lincoln Ave, Chicago IL 60625
Named for and inspired daily by chef Darnell Reed's great-grandmother Luella, this restaurant serves up great southern cooking in Lincoln Square. Here, you can order the traditional chicken and waffles, or make it Nashville-style hot chicken and waffles for an extra kick.
Read More: 7 Best Soul Food Restaurants in Chicago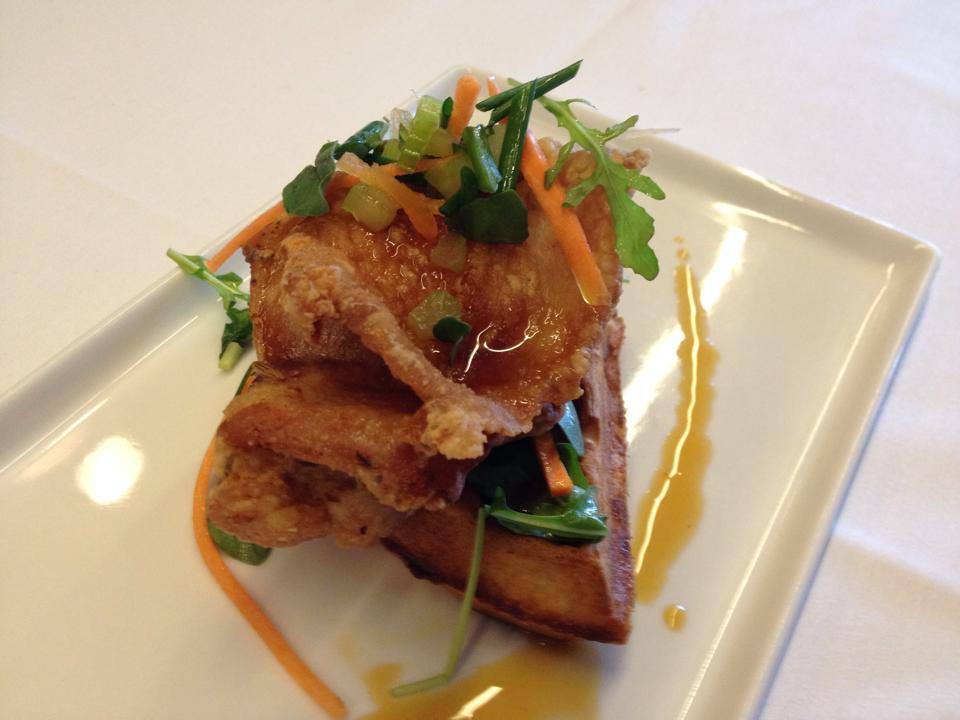 2853 N Kedzie Ave, Chicago IL 60618
Head to Logan Square in Chicago for brunch at Jam, where fried boneless chicken thighs sit perched atop a fluffy waffle, along with bread and butter pickles and paprika.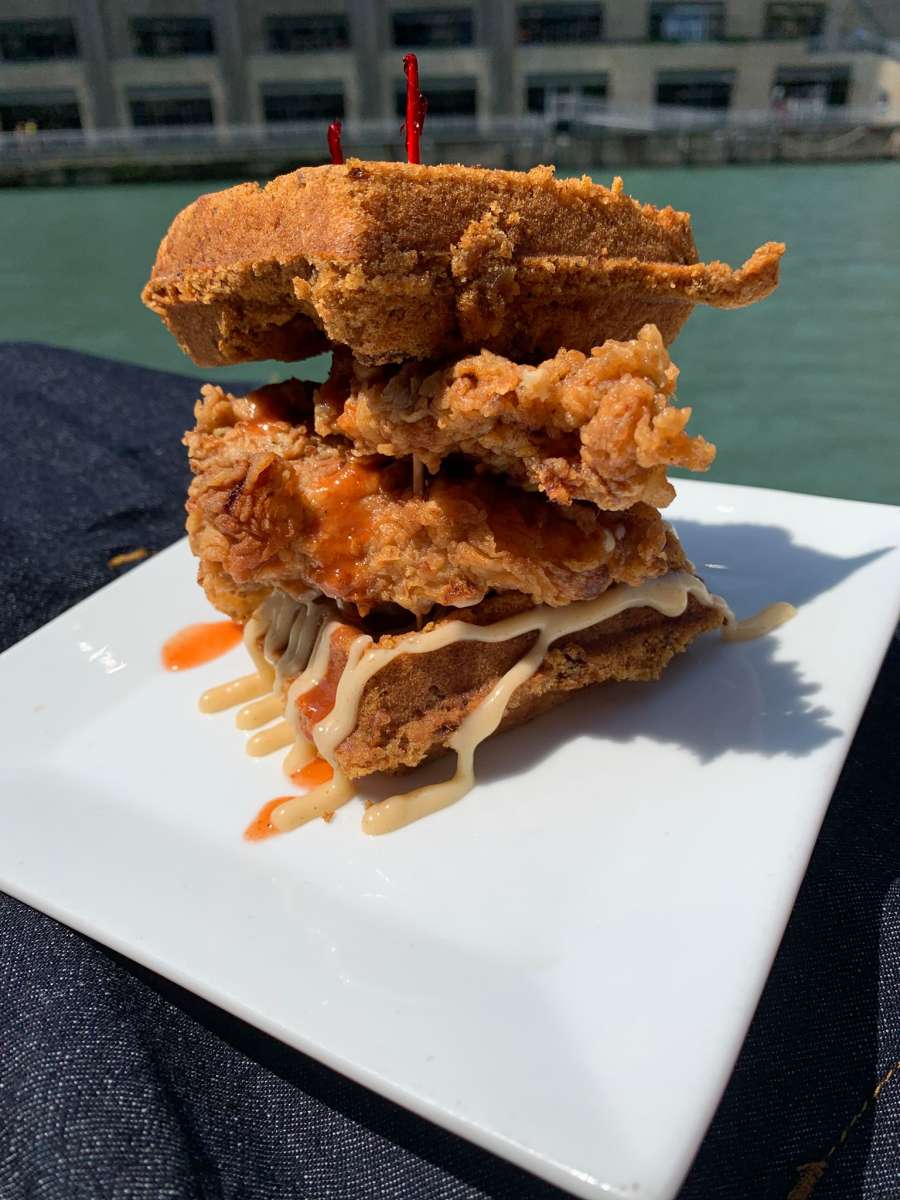 2748 N Lincoln Ave, Chicago IL 60614
The Cluck-N-Gaufre shakes up the traditional chicken and waffles— paired with nutmeg hot sauce, the herb-fried chicken breast rests on a foundation of sweet potato waffle, which is stuffed with pieces of more fried chicken.
5200 N Elston Ave, Chicago IL 60630
The Sauganash neighborhood kitchen uses a Broaster pressure fryer which, according to Mother Cluckers, "seals in foods' natural juices and locks out cooking oil for a third less fat and calories than regular fried chicken." Does that mean we can add more syrup to the chicken and waffles and feel okay about it?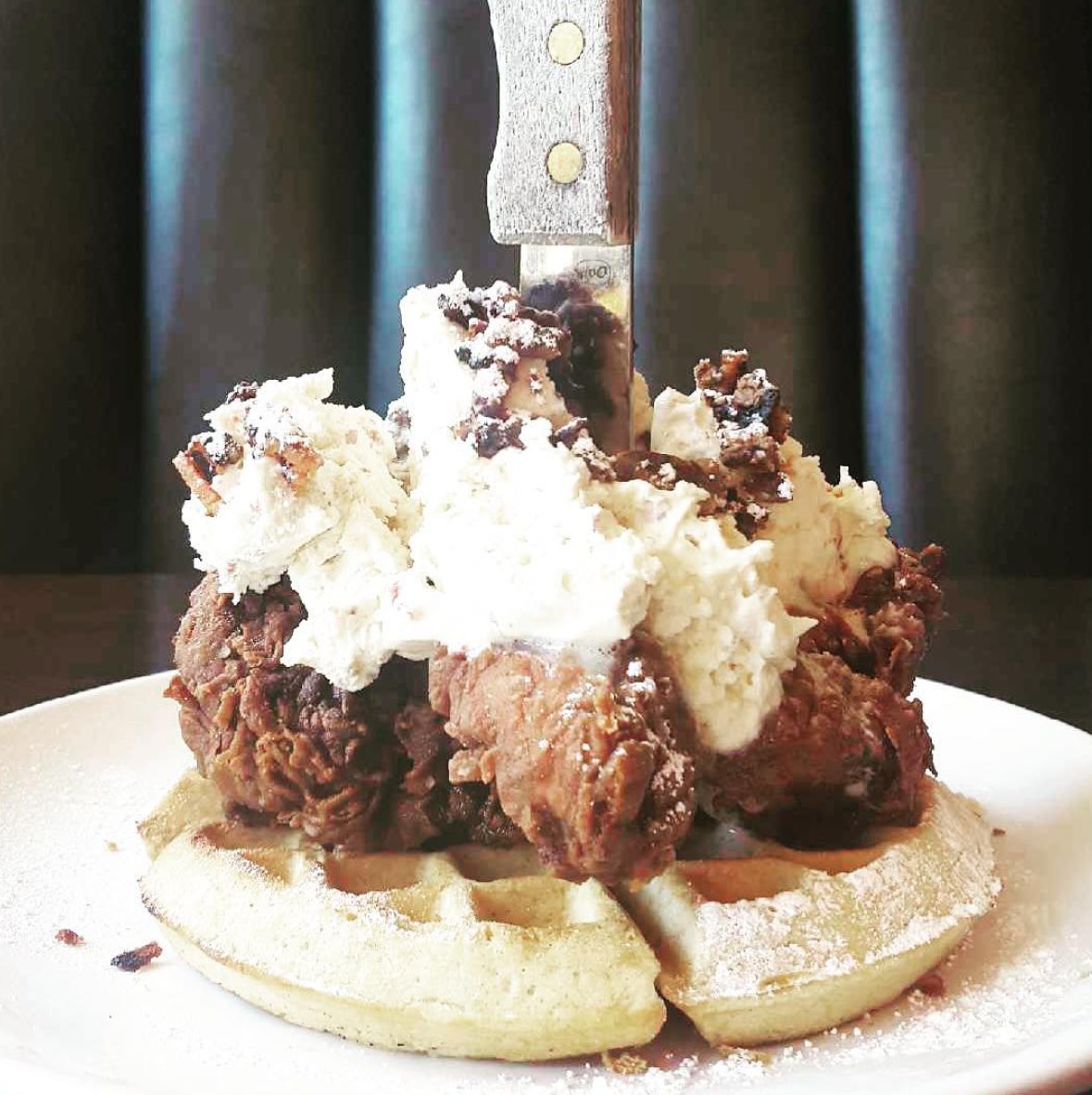 4840 N Broadway Ave, Chicago IL 60613
Topped with Coca-Cola-bribed chicken, candied bacon, Jack Daniel's maple syrup, and bacon-infused whipped cream, the Jack & Coke Chicken and Waffles is truly a bar-brunch twist on the traditional dish.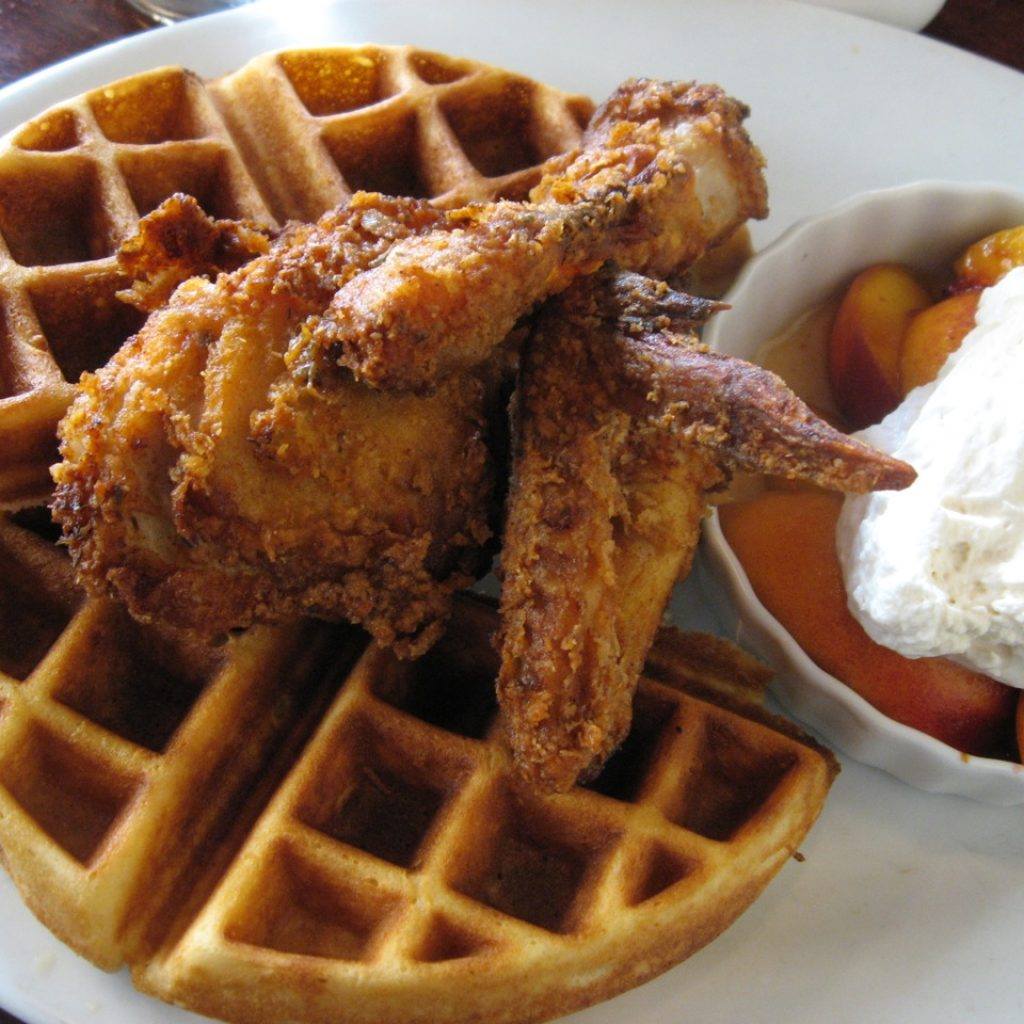 1104 W Madison St, Chicago IL 60607 | 1400 S Michigan Ave, Chicago IL 60605
The Bacon & Chicken Waffle makes its intentions quite clear in its name: it intends to make sure you are very full of meat-and-waffle goodness by the end of your meal.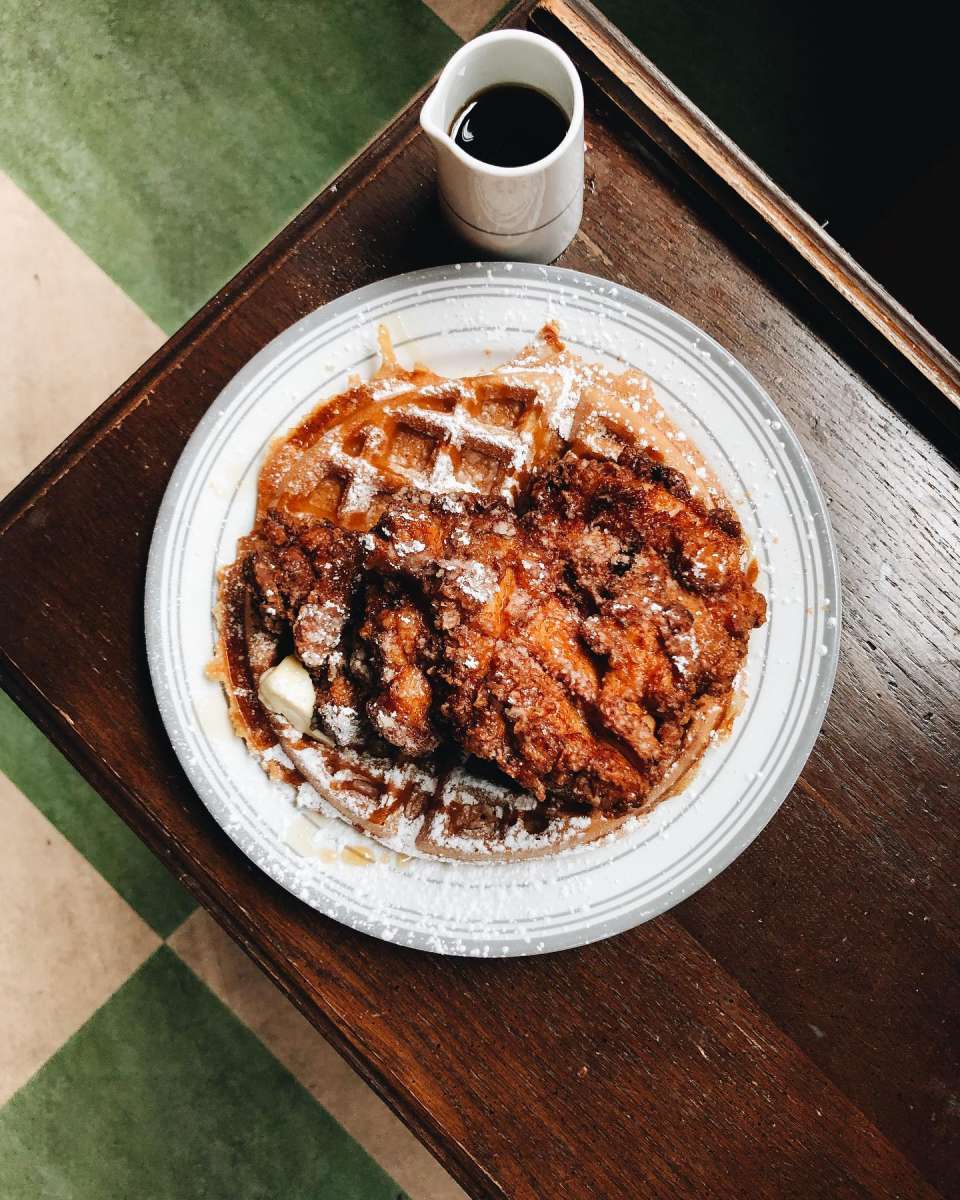 113-125 N Green St, Chicago IL 60607
If you're looking for the best traditional chicken and waffles in Chicago, head to the Fulton Market area for the buttermilk fried chicken and waffles at Chicken & Farm Shop.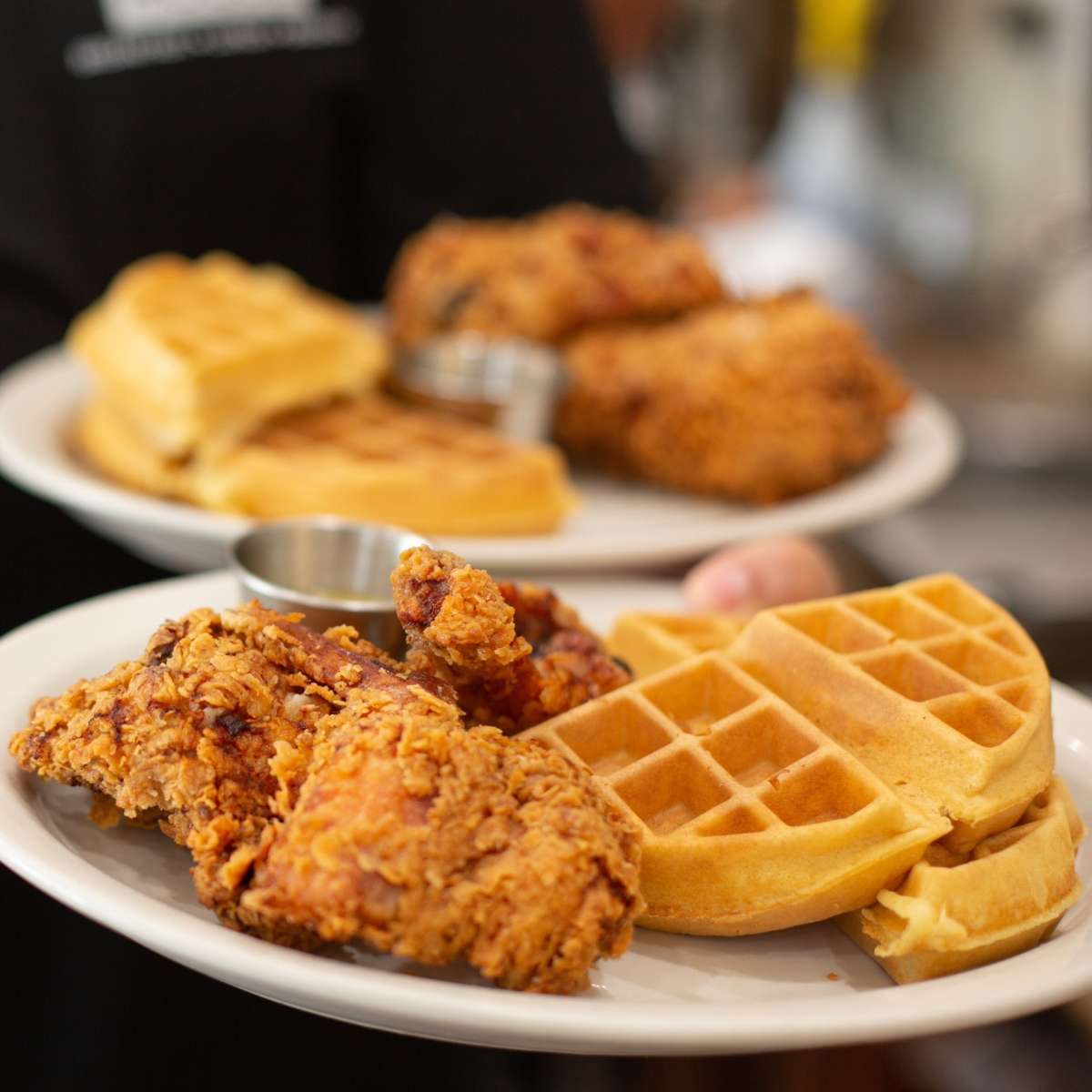 1800 W Grand Ave, Chicago IL 60622 | 3001 N Ashland Ave, Chicago IL 60657
If there was anything you didn't know you needed until you saw it, it would absolutely be a house of breakfast. Come to the temple of all things breakfasty for a trinity of chicken breast, leg, and wing which blesses the top of a Belgian waffle.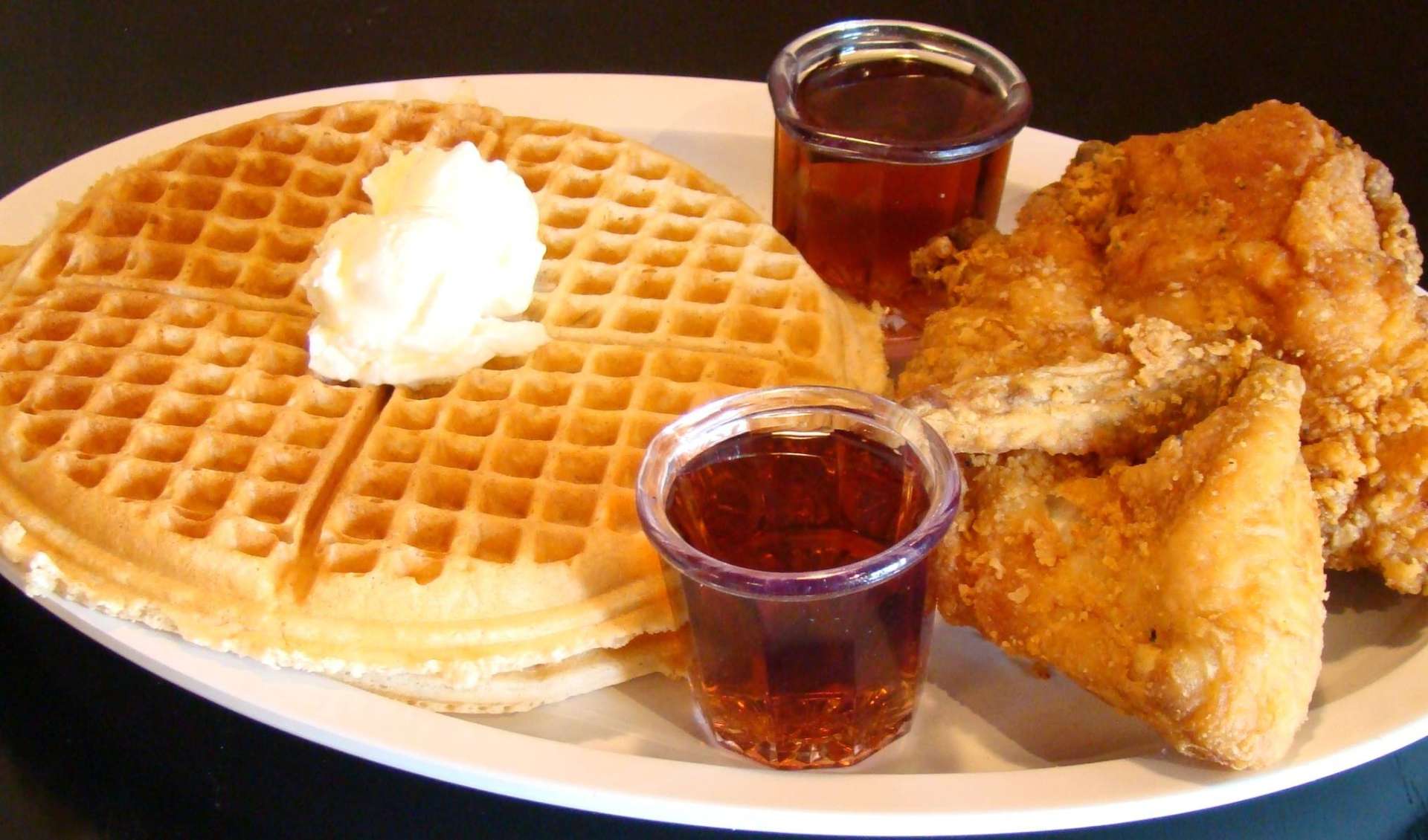 3947 S King Drive, Chicago IL 60653 | 543 Madison St, Oak Park IL 60302
Prepare to be blown away by the sheer number of ways one may choose to embark upon their own chicken-and-waffle adventure. With so many choices of chicken cuts, waffle toppings, and more, it's no wonder this is truly Chicago's Home of Chicken & Waffles.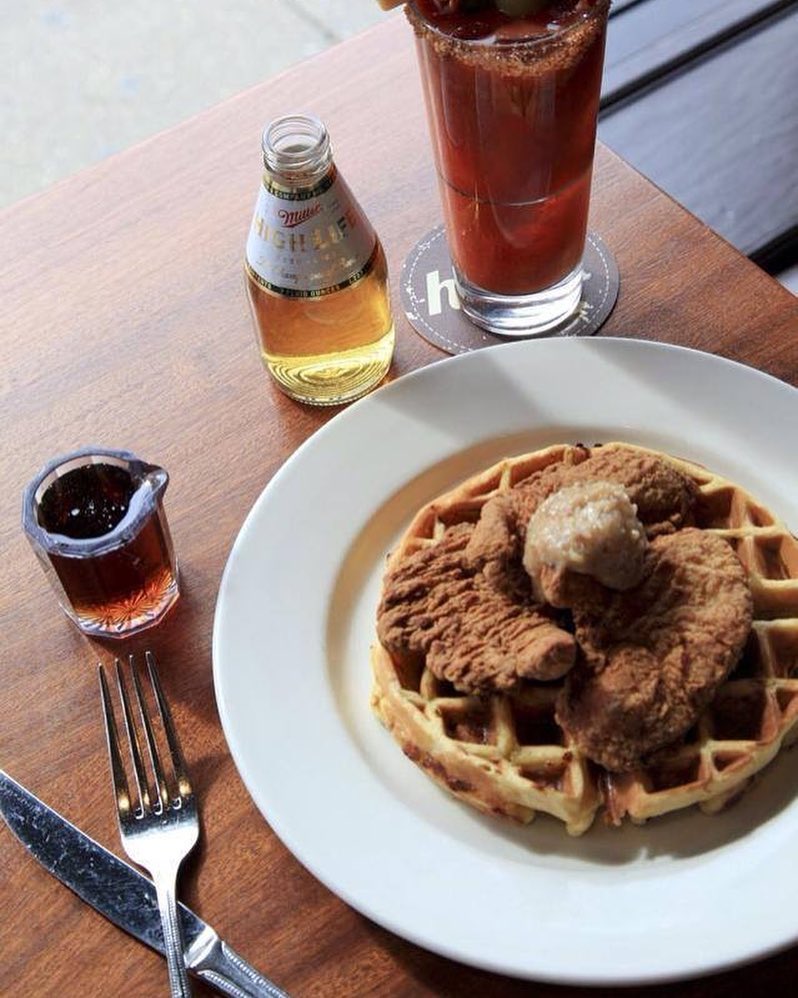 416 W Ontario St, Chicago IL 60654 | 1477 W Winnemac Ave, Chicago IL 60640 | 3301 N Clark St, Chicago IL 60657
Hit up Hutch in Chicago for their amazing crispy chicken tenders + savory waffle, joined by a dynamic duo of bacon butter (that's bacon butter) and maple syrup.
---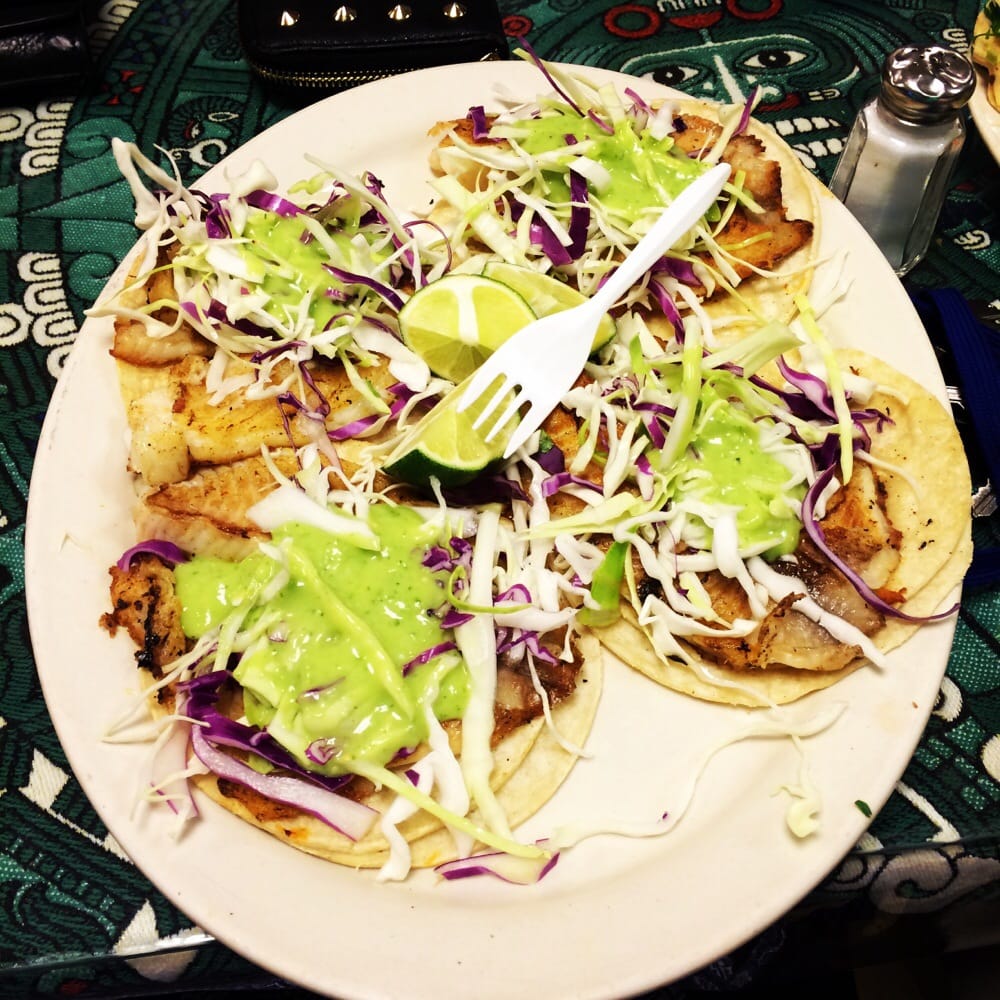 View the Best Fish Tacos in Chicago
Fish over fowl? View our list of the best fish tacos in the city.
View the Best Fish Tacos in Chicago
---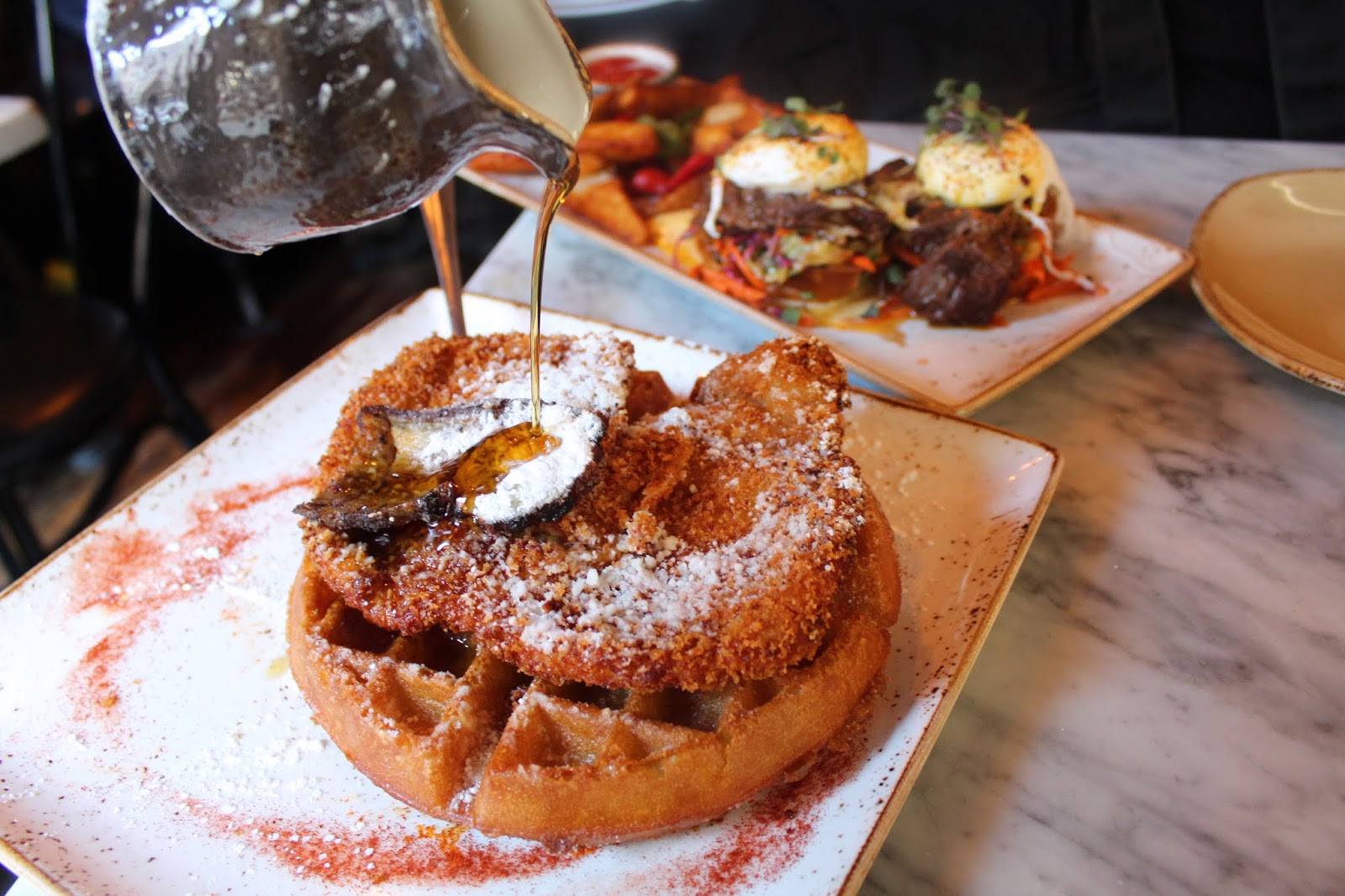 1140 W Madison St, Chicago IL 60607
This West Loop spot takes chicken and waffles to a new level: chicken breast Milanese and pork belly is served on a churro pressed waffle, and accompanied by MAD hot sauce and maple syrup.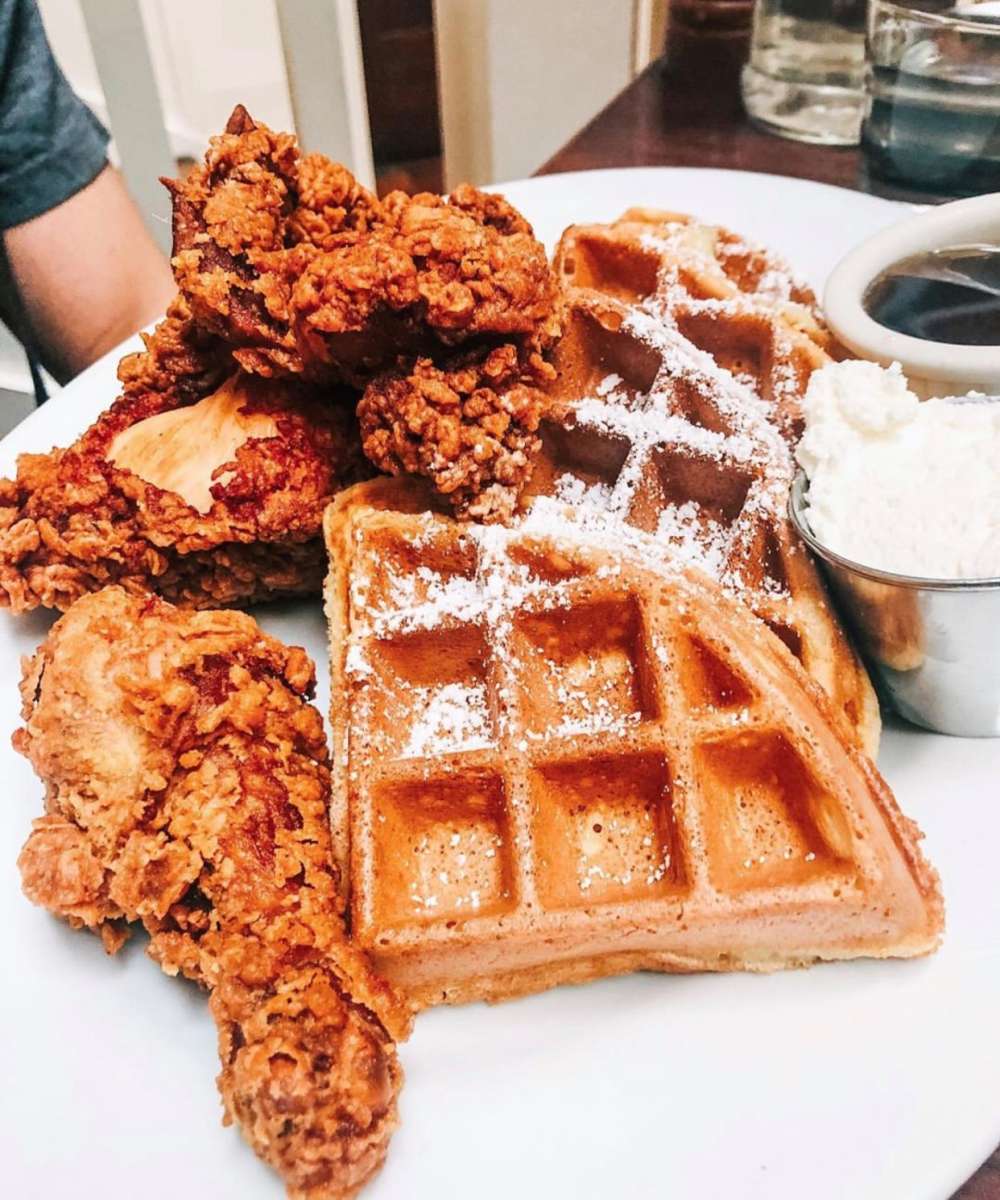 1160 N Dearborn St, Chicago IL 60610
These chicken and waffles are traditional, but can be spruced up at Chicago Q— you can add hot links, more fried chicken, and eggs if you're trying to include a little extra protein at brunch.
At UrbanMatter, U Matter. And we think this matters.
Tell us what you think matters in your neighborhood and what we should write about next in the comments below!
Featured Image Credit: MAD Social Facebook Page
READ MORE LIKE THIS
DOWNLOAD THE URBANMATTER APP
FIND PARKING