With the second-oldest ballpark in America and over a century of games played, the Cubs have some of the most unique and loyal fans in MLB. So it should come as no surprise that Chicago-inspired bars have popped up all over the United States. From our neighbors in Michigan all the way to Hawaii, you can find Cubbies just about everywhere! Here are the best Chicago cubs bars around America, minus the obvious bests in Chicago. 
35 Bovet Rd, San Mateo, California 94402
Yup, you can travel almost 2,000 miles and still feel at home at this Chicago-inspired pizzeria. Twenty-nine years ago, owner Bob (Bubba) Yeats thought, "Why not take food from two delicious places – Texas and Chicago – and share it with Southern California folks, who also love great food?" And during football season, you'll find lots of locals cheering on #DaBears, too!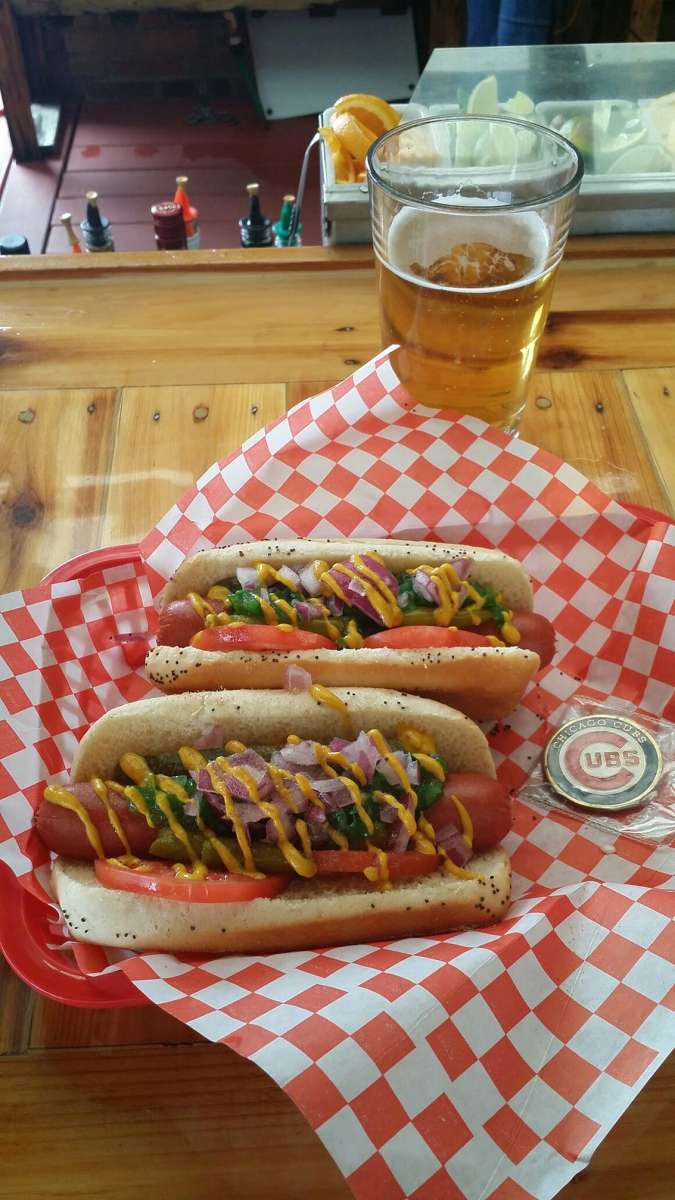 18200 W Colfax Ave, Golden, Colorado 80401
Get a taste of Chicago in the heart of the Rockies. Longtime Cub fans, Paula and Skip Perry have been serving up Chicago style food and broadcasting Cubs games since 2008. They have a great sense of humor on their website, "P.S. If you're a Packers fan, we also broadcast every game, but you will have to watch them on the 12″ TV's in the rest rooms!!!"
2535 Coyne Street, Honolulu, Hawaii 96826
Don't miss a single game — even in paradise. This Chicago cubs bar broadcasts every NFL and MLB game. And if there's something you want to watch, just ask and the folks at RB will do their best to make it happen.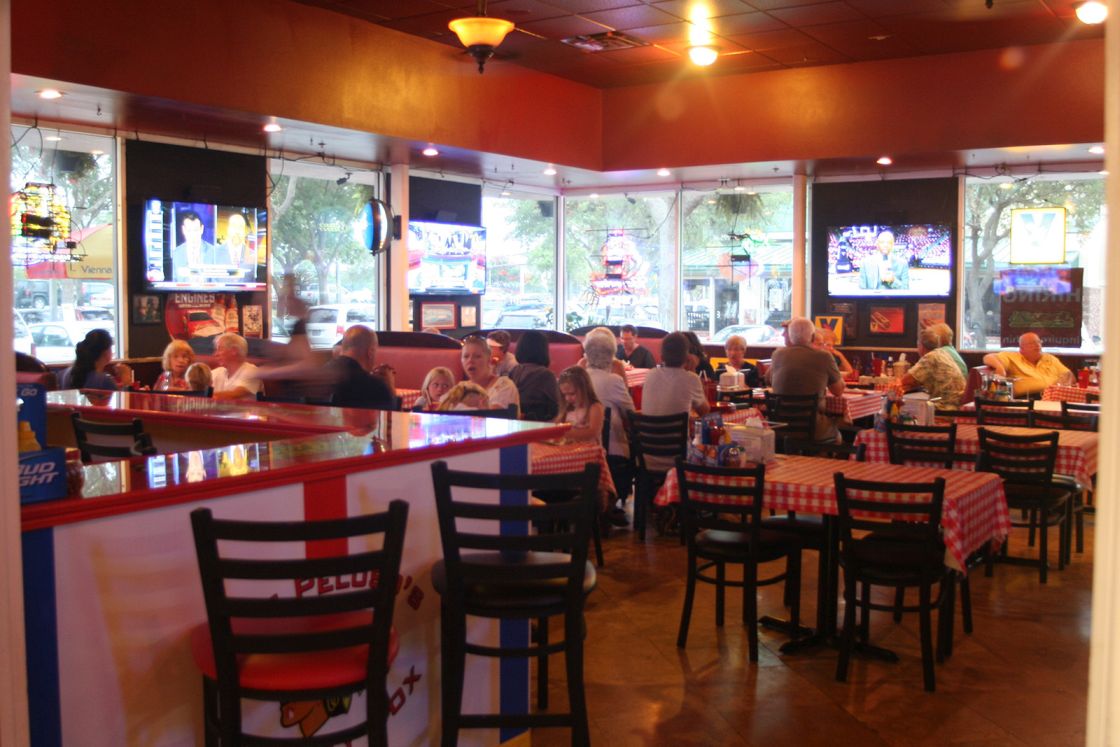 945 10th St E, Palmetto, FL 34221
Traveling south to the Sunshine State? Drop into Joey D's for an authentic Vienna Beef Hot Dog, a traditional Chicago thin crust pizza, or one of their famous Chicago Stuffed Pizzas. This Chicago Cubs bar features a variety of big screen TVs to ensure you do not miss the game.
7200 W Chandler Blvd, Chandler, Arizona 85226
This bar and grill has a Chicago-friendly atmosphere, perfect for true diehard Bears and Cubs fans… and everyone else, too! You'll find all the must-haves on their menu: the Chicago Dog, Italian Beef, and Gyro Plate. What more could you ask for?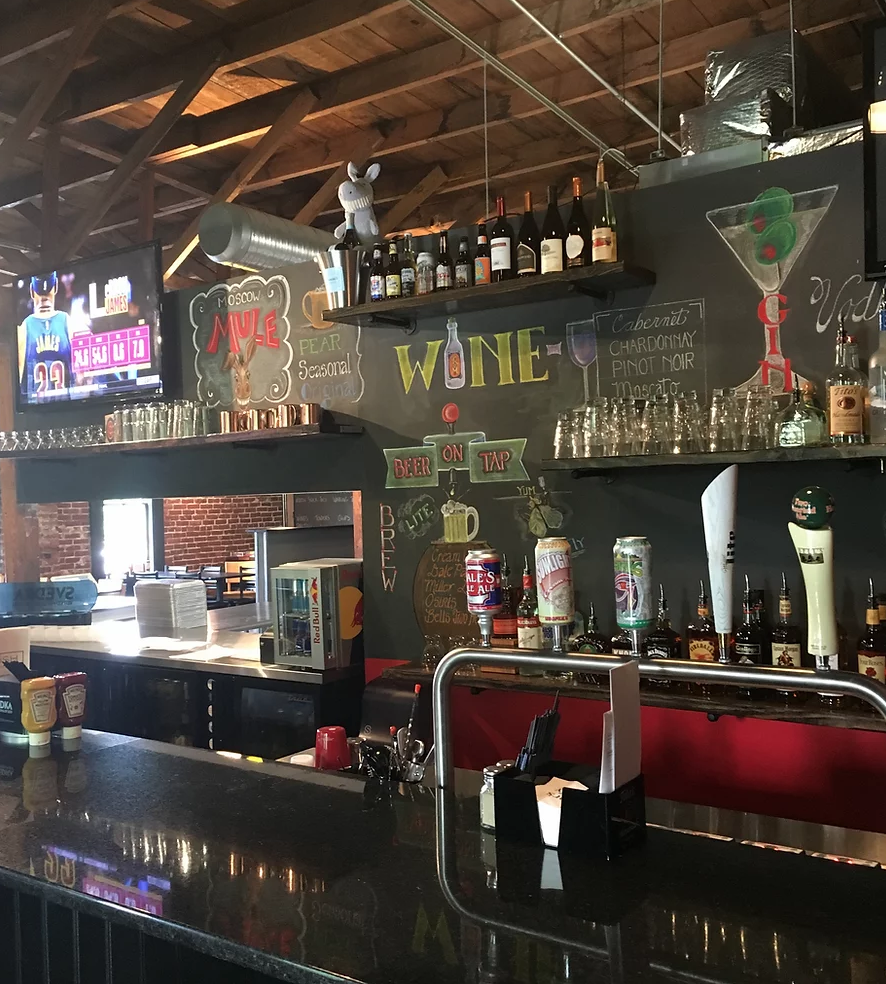 112 S Main Street, Zionsville, Indiana 46077
Cubs fans can be Hooisers, too. Head to "Home of da beef" for some Chicagoland eats. Both owners Jeff and Johnny claim to love the Indianapolis area, but miss what they consider some of the World's Finest Foods. Enjoy lofty open spaces and multiple TVs throughout their establishment. 
710 Garnet Avenue, San Diego, California 92109
Trading in the Windy City for the Golden State? Find your Cubs crew at this beachy location. This Chicago Cubs bar regularly broadcasts the Cubs, Bears (ask about their Lil' Ditka's), White Sox, Blackhawks, and Bulls. Stop in for some sunshine and great vibes.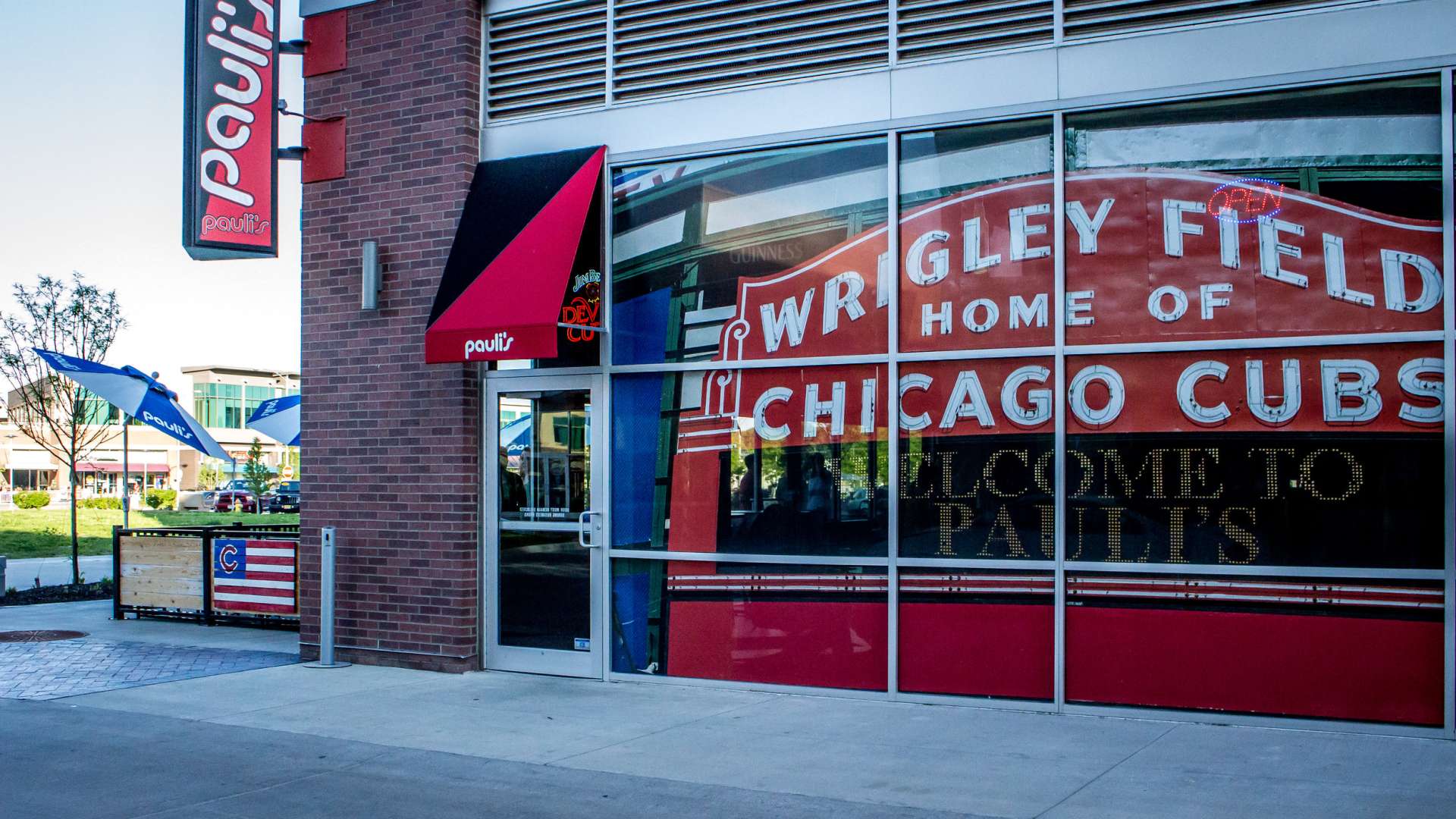 6750 Mercy Road, Omaha, Nebraska 68106
For over 30 years, Pauli's has been THE place to be for Cubs games in the Big O. You'll notice Chicago decor around the bar — from a hand painted "C" flag and various Cubs license plates hanging in their hallway. Kick back with a Pabst Blue Ribbon and you'll feel right at home.
12 Avenue A, New York, New York 10009
The Big Apple has top notch sports bars, but this local favorite is the best spot for Cubbies. You might feel like you've stepped into Timothy O'Toole's or O'Callaghans with classic Irish vibes in the heart of the East Village. Grab a cold one with your buddies and reminisce on the 2016 World Series win.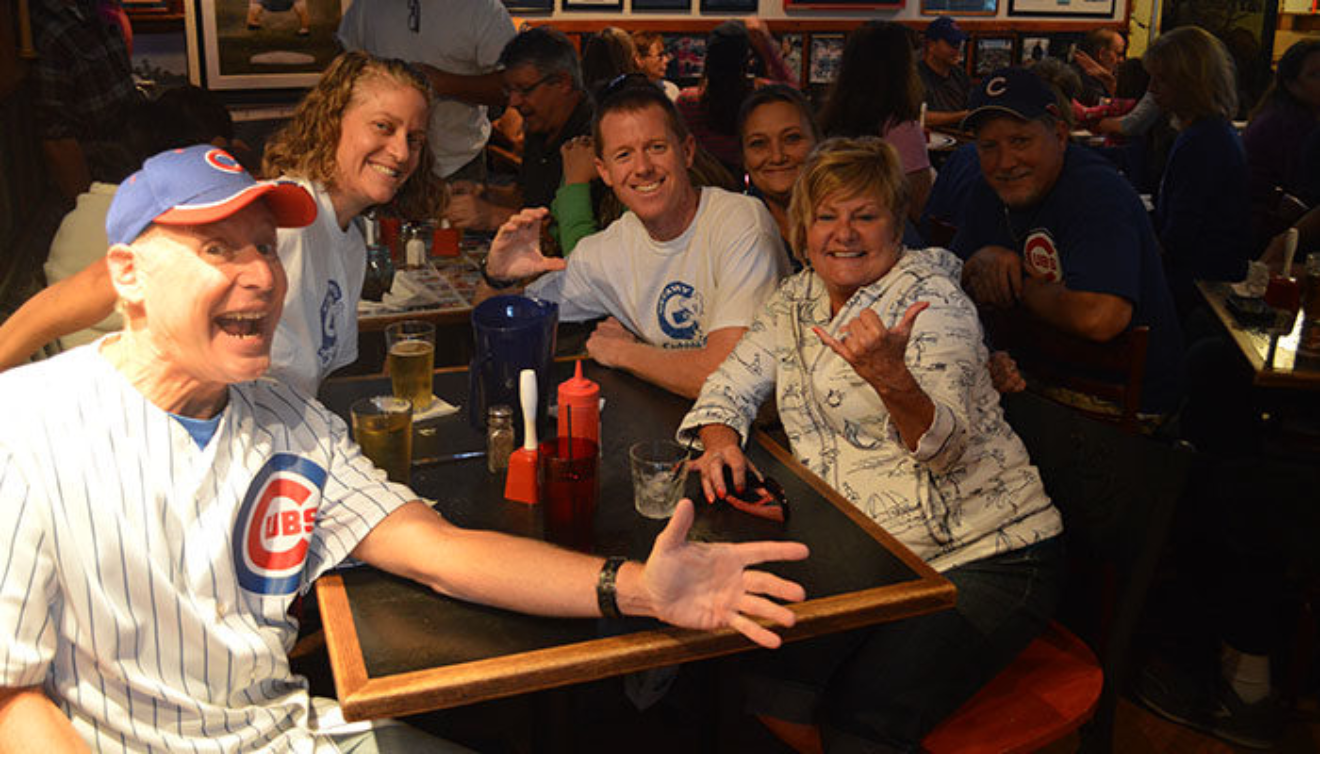 9489 Red Arrow Hwy, Bridgman, Michigan
Visiting the Mitten? Check out the "The Other Wrigley Field" for some fun! Take selfies outside against the ivy covered walls, under the scoreboard, beside the replica of the infamous Billy Goat, or with a cardboard cutout of a Cubs MVP. The head in for plenty of memorabilia that celebrates the Cubs back when they were still the Lovable Losers.
3725 Blue Diamond Rd, Las Vegas, Nevada 89139
Whether you're visiting for a bachelor party or seeing Cher in concert, you'll want to hit up Brando's along the way. This Cubs bar is known for its delicious Chicago Style "Vienna" Hot Dogs, Chicago style pizza, and Italian Beef Sandwiches. And you can count on Brando's to broadcast all your favorite games: Blackhawks, Bears, Cubs, White Sox, and Bulls.