Y'all know that Chicago is basically the champion of greasy foods, and one of our best-known staples is none other than the Italian beef sandwich. Topped with giardiniera, sweet peppers, melted cheese, and of course, slabs of succulent beef, there's nothing quite as tasty as this original Chicago sandwich when you're chillin' downtown.
You can get your fix at any one of these inclusive, fast-food restaurants. For just a few bucks, the Chicago-style Italian beef sandwich is yours to savor, so don't waste another moment. Go on and get your sammy at one of these 10 places.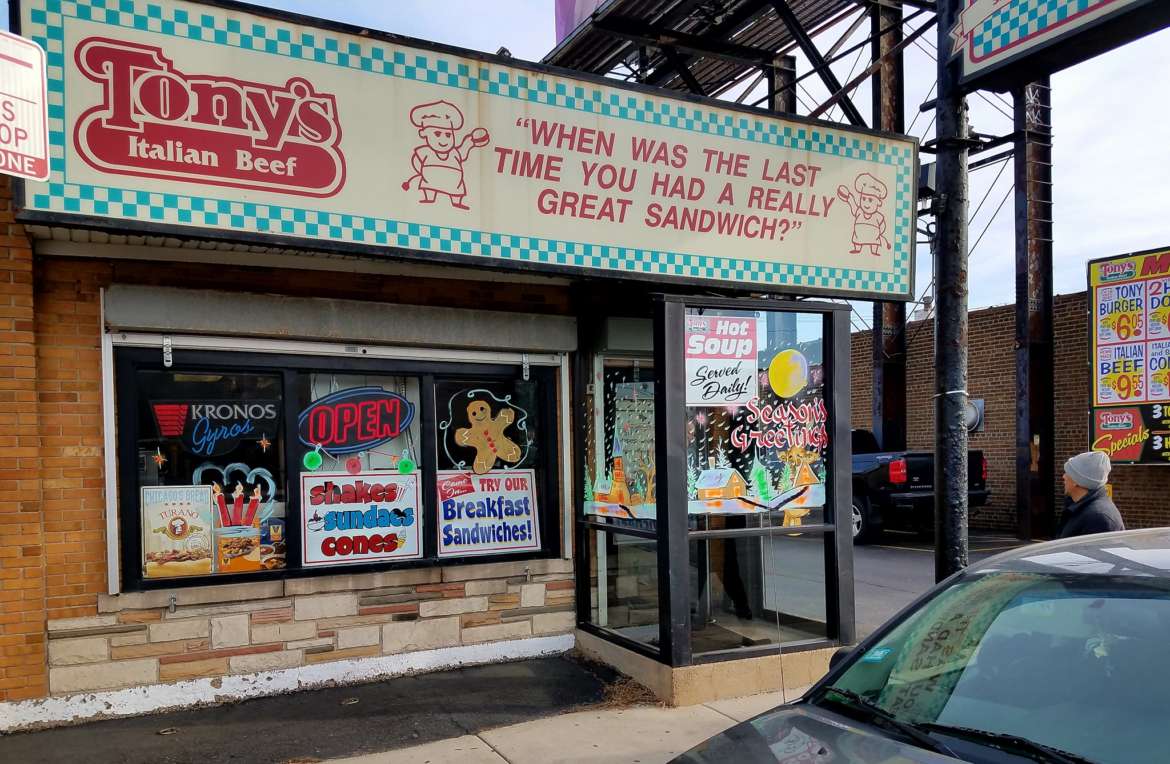 7007 S Pulaski Rd
On the very edge of the city in West Lawn, Tony's unassuming walk-up counter humbly serves its patrons delicious Italian beef sandwiches every single day. And, to answer their question, "When was the last time you had a really great sandwich?"—the last time I went to Tony's, of course.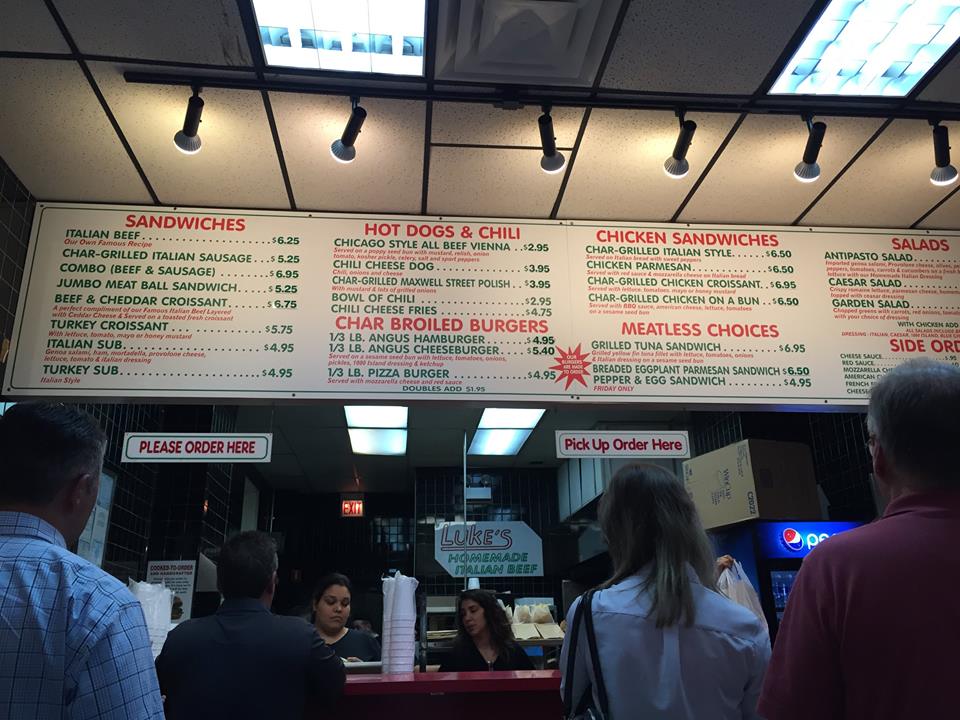 215 W Jackson Blvd
This little diner is the perfect spot to get a delectable Italian beef sammy in the heart of downtown Chicago. If you pop a squat and take a bite, you're never going to want to leave.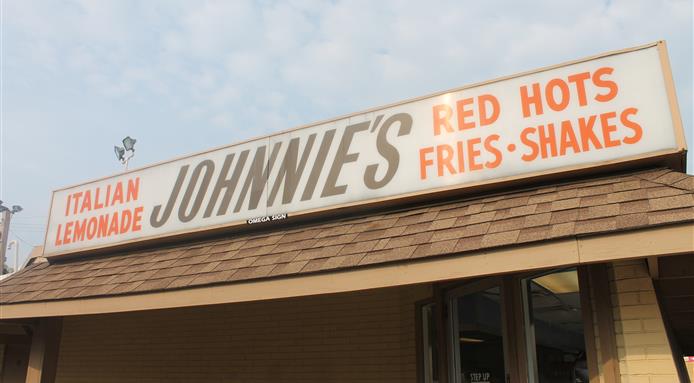 7500 W North Ave
It's cash-only and classic as all hell. Outdoor seating and a cozy, indoor atmosphere have made this shop a staple of Elmwood Park for decades. There's often a line out the door, but don't let it scare you away—it's 100-percent worth the wait.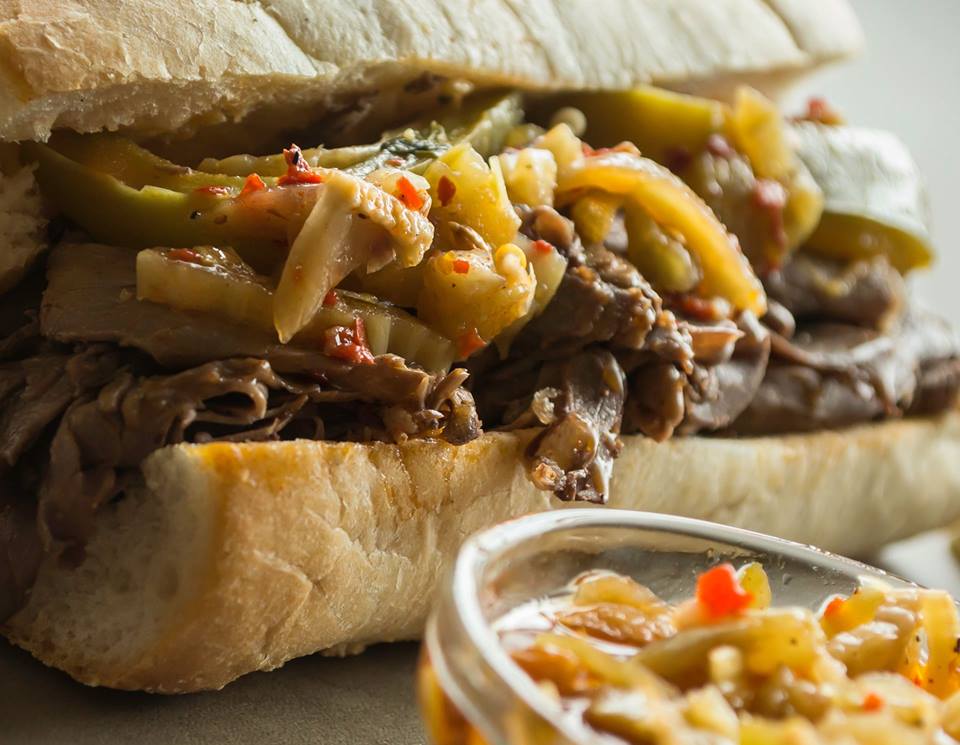 Multiple Locations
There are plenty of these Chicago staples in town, and you can always count on Al's to provide you with some of the tastiest Italian beef around. Head to the one at 169 W Ontario St if you're in need of some late-night bites—they're open until 3 am on weekends!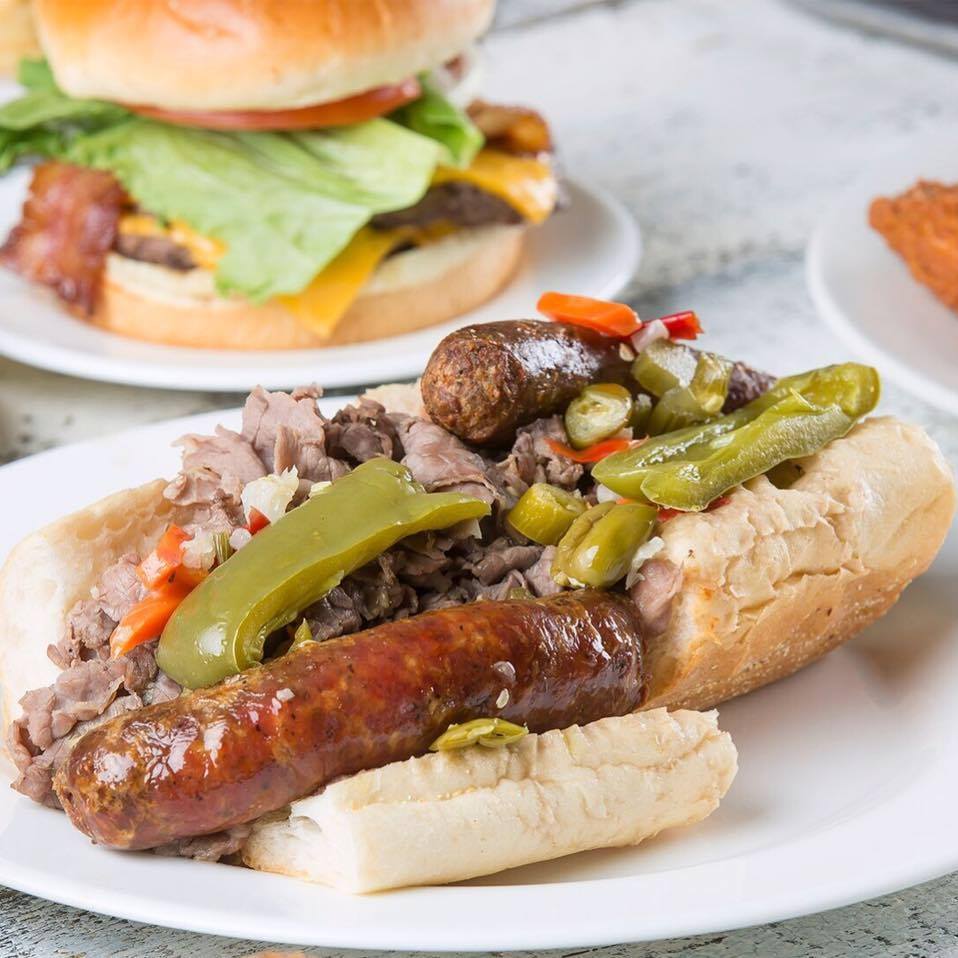 701 W 31st
Imma be honest, guys, if Freddies is reading this, for the love of grammar, please add an apostrophe to the name. Unless there are multiple Freddies working there, it doesn't make sense and it's driving us nuts. Other than that, Freddies is just about as good as it gets! Adorable diner with some cute wall decor, and of course, incredible Italian beef.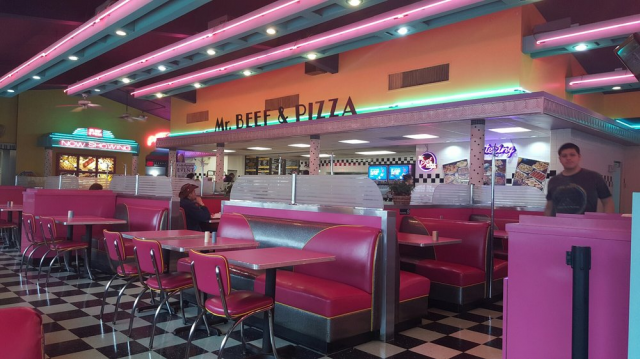 1796 Elmhurst Rd
The Mr. Beef in Mount Prospect kinda takes the cake. You'd agree if you've ever been—it's in totally retro diner-style with neon pink accent lighting and bright magenta booths. Hitting this old-school place up is totally worth a trip to the suburbs.

1120 W Grand Ave
It's one of the best delis in Chicago, and their beef sandwich is out of this world. You can customize your sammy any which way to make it as delicious as possible. There's no wrong way to fix your sandwich at Bari.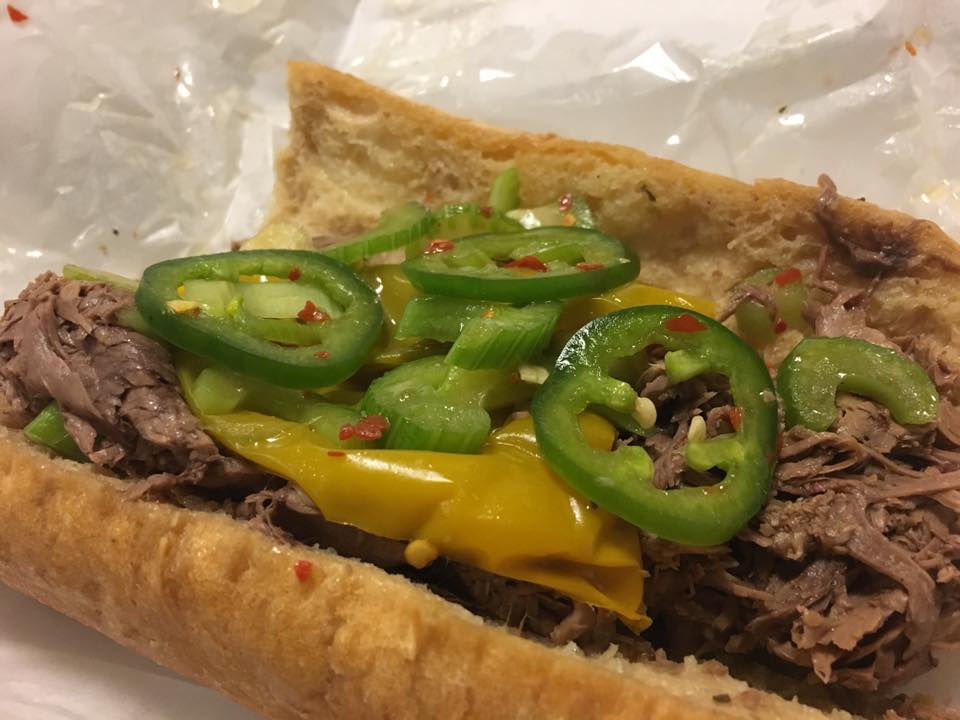 2255 W North Ave
This shop also has a few suburban locations, but the Chicago store is as cute as it gets. Exposed brick walls and classic, unassuming decor make Jay's Beef one of the coziest places to grab some Italian beef. And, with some of the cheapest prices on this list, there's no shame in going back for seconds.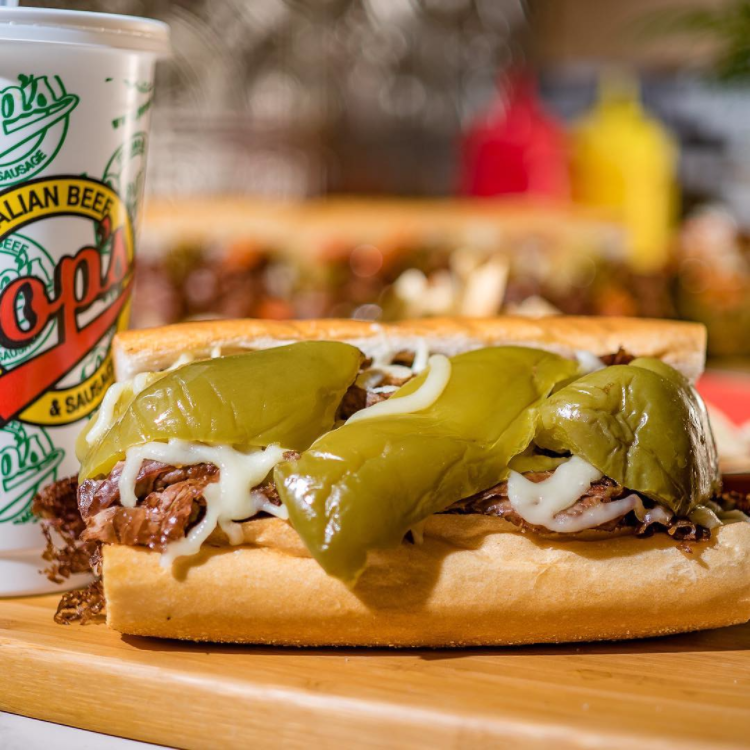 Multiple Locations
It's been crawling through the Southside for decades now, planting stores all along the Illinois/Indiana border. Pop's Italian Beef & Sausage is one of the best places to get your sandwich fix.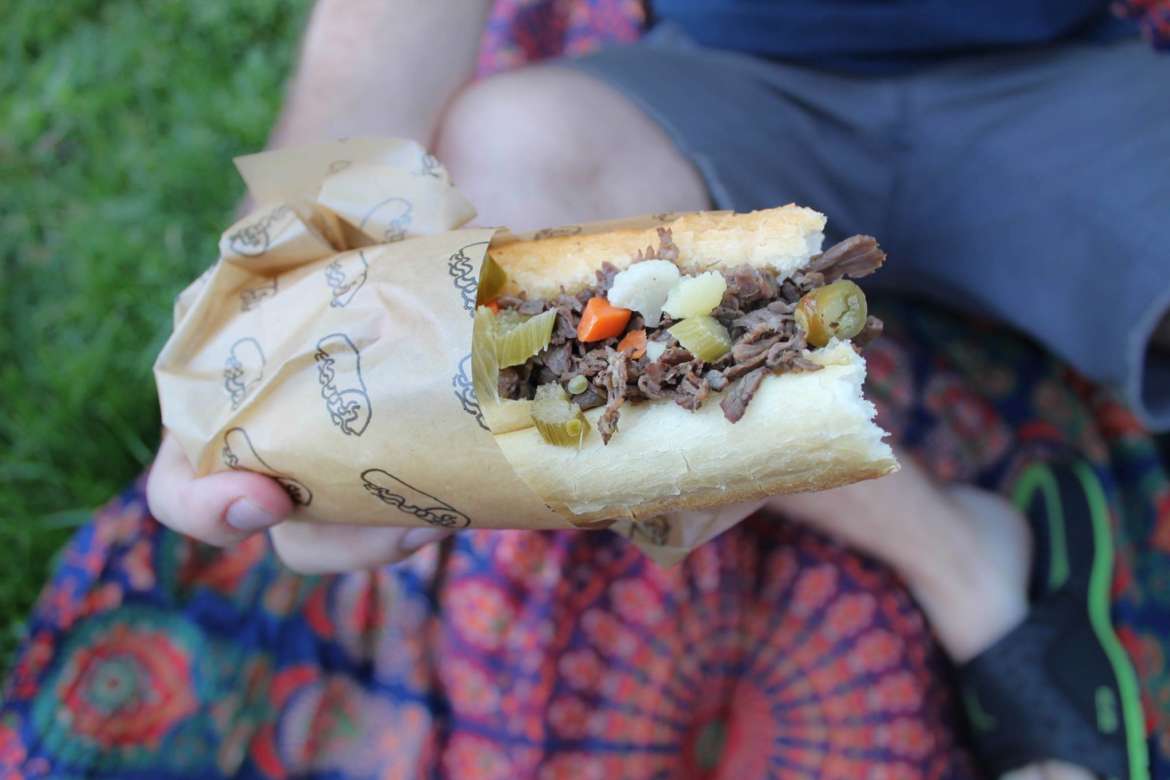 613 N McClurg Ct
I couldn't leave this one out. Boasting the creation of the original Chicago-style Italian beef sandwich, Buona is a glorious chain we wouldn't be able to live without. While there's technically only one downtown, there are plenty of these locations throughout Illinois, so you can always find one when you need to.
Featured Image Credit: Buona Facebook
Find what really matters in Chicago with the UrbanMatter app!
To download or see reviews from our users, head here.