Chicago is in Phase 3 of reopening, which means that many "nonessential" businesses are once again opening their doors to customers. For some folks, this means finally getting a haircut, or getting their nails done — for some, it means finally getting that tattoo they've dreamed up during quarantine. If you're itching for some new ink, check out these 10 Chicago tattoo shops that have recently reopened.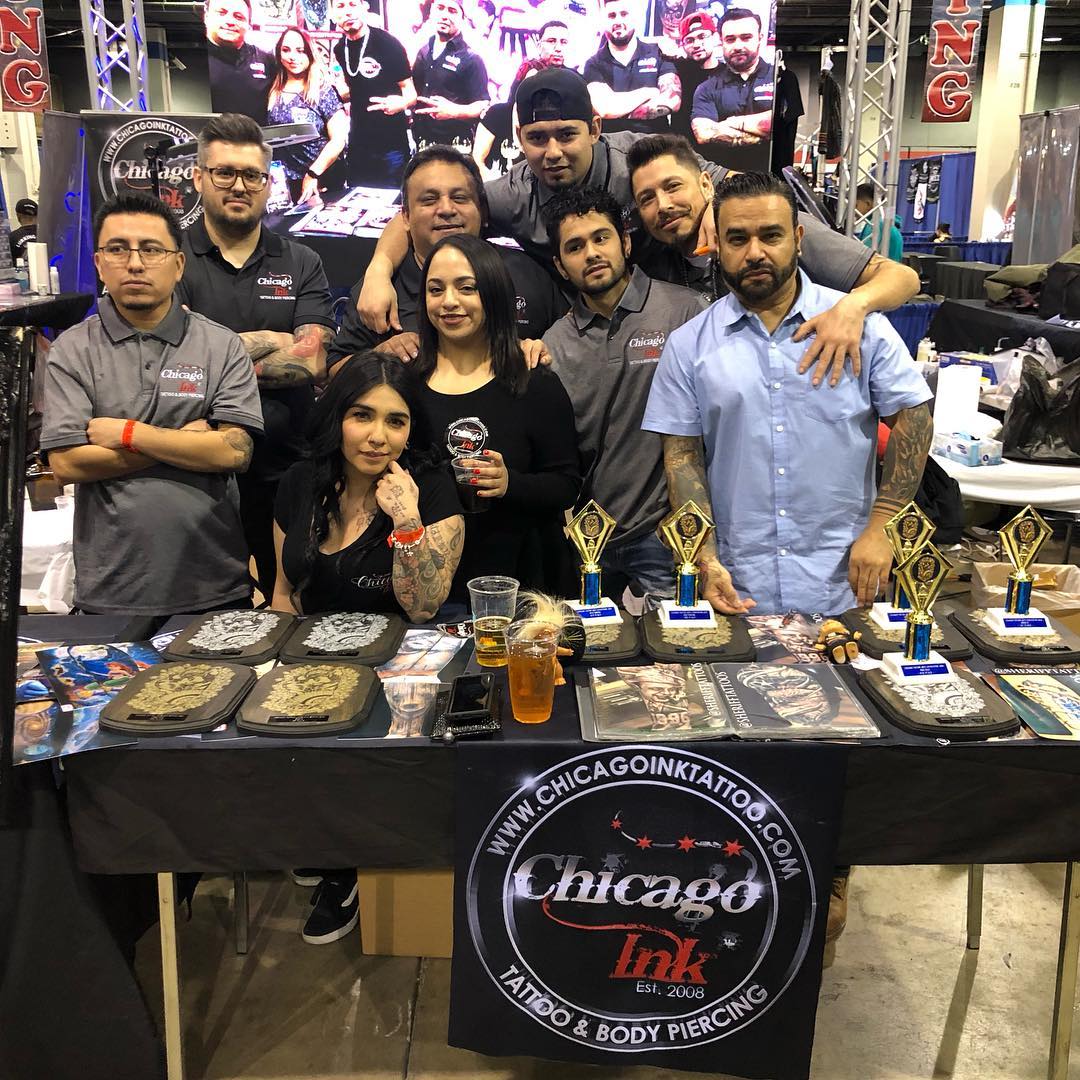 Chicago Ink Tattoo & Body Piercing
3200 N Milwaukee Ave, Chicago, IL 60618
Located in Avondale near Milwaukee and Belmont, Chicago Ink first opened in early 2009 and has made its triumphant return as part of the city's Phase 3 of reopening.

Tattoo Factory
4441 N Broadway, Chicago, IL 60640
Since opening on June 4, this Uptown tattoo shop has continued to do a brisk business in new ink. It originally opened in 1976 and has held the title of Chicago's oldest running tattoo studio. Since by now you might hold the title for longest-worn work-from-home-outfit, it might be time to freshen things up and get some new ink.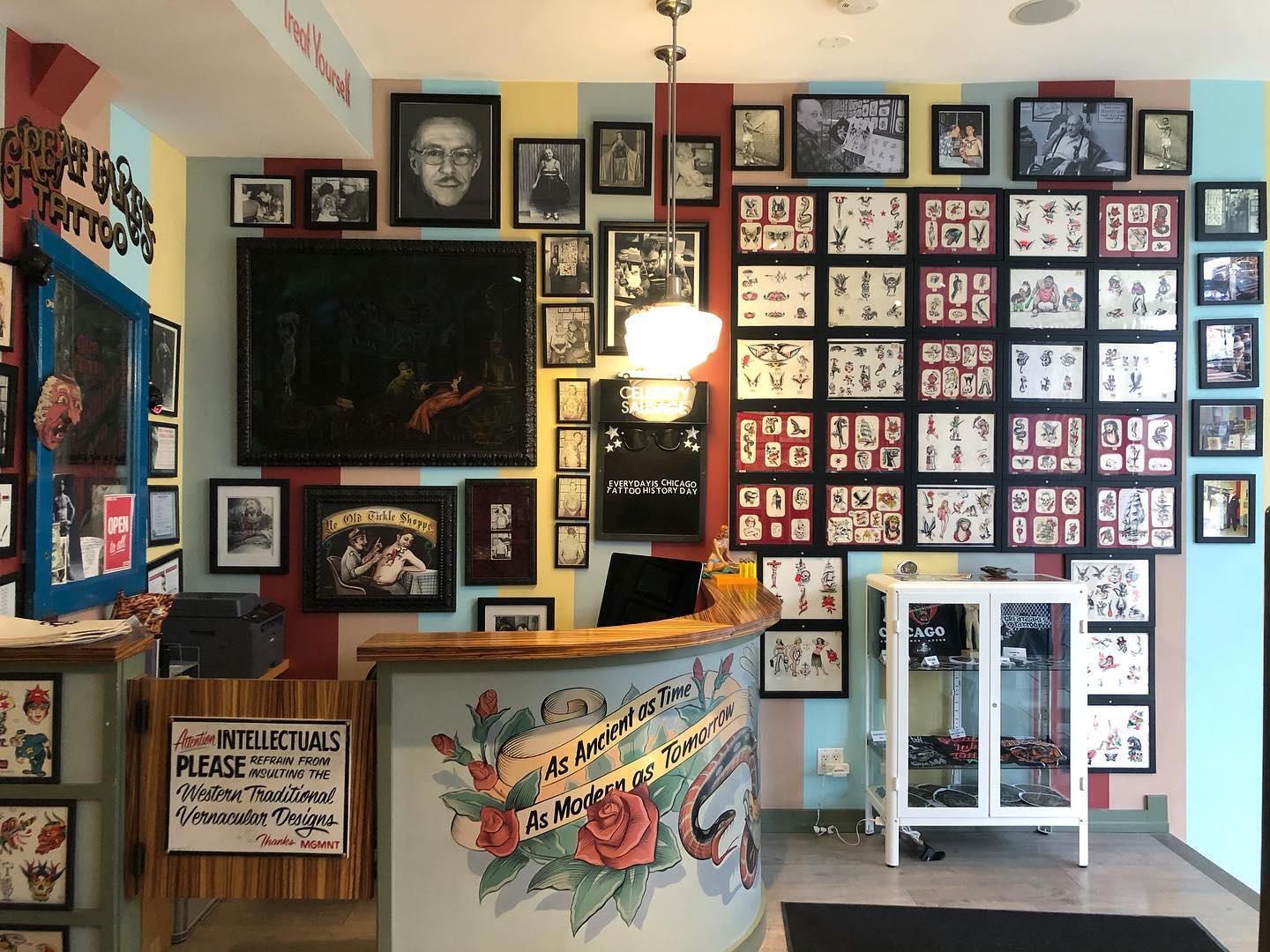 Great Lakes Tattoo
1148 W Grand Ave, Chicago, IL 60642
Established in 2013 in the West Loop, Great Lakes is ready to accommodate a wide variety of design ideas you've been concocting while stuck at home for the past 37 years (has it really only been 3 months?) — the artists here are well-versed in a number of different styles.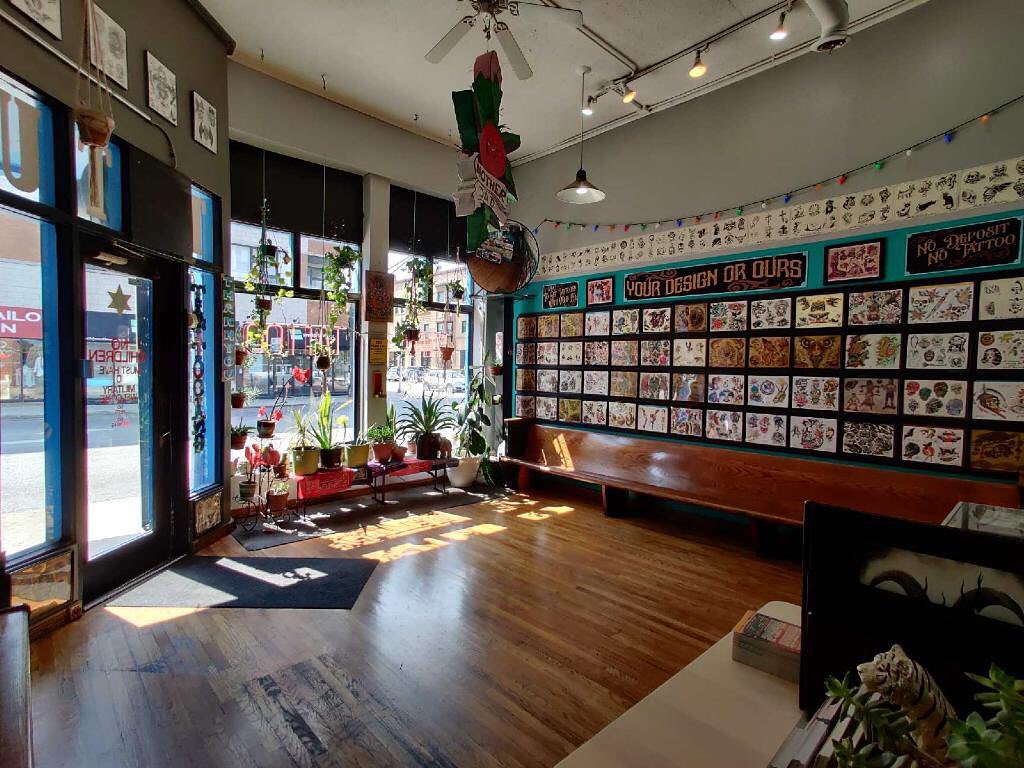 Tatu Tattoo
1754 W North Ave, Chicago, IL 60622
Trendy Wicker Park has recently seen the return of this North Avenue tattoo studio. Open since 1993, Tatu and its artists welcome walk-ins and all manner of design ideas from clients. Maybe just don't get the name of your quarantine bae inked on your arm yet.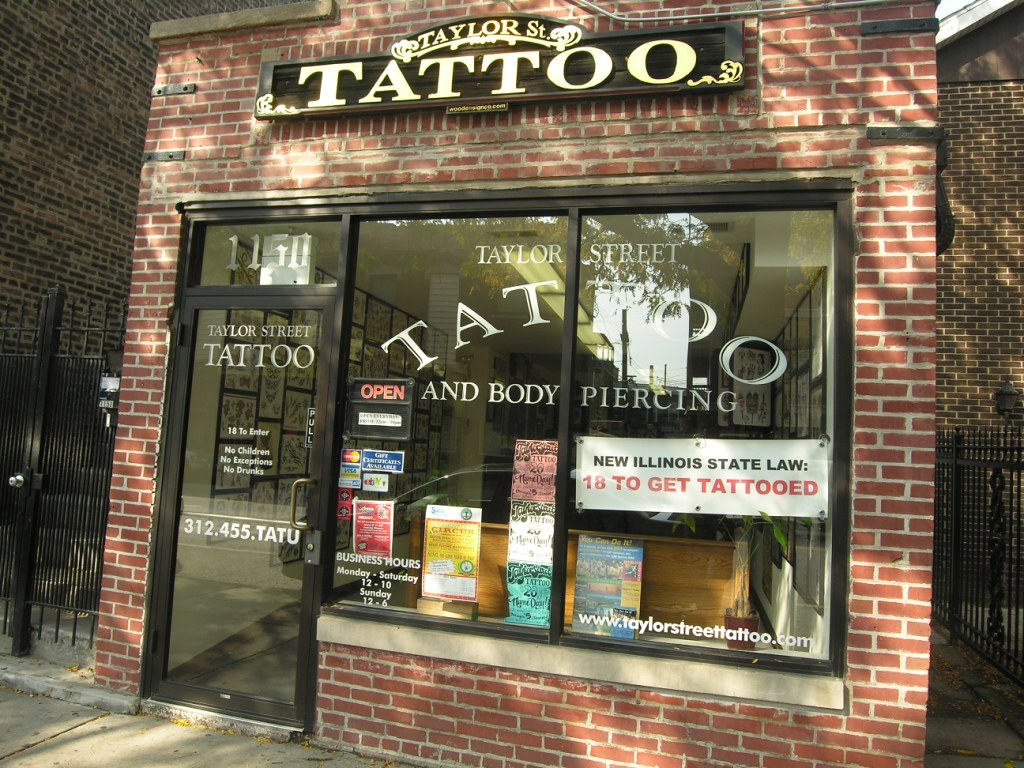 Taylor Street Tattoo
1150 W Taylor St, Chicago, IL 60607
Taylor Street has been a part of Little Village since 2004 and is known partly for its connection to famed Hawaii-based tattoo artist Norman Keith Collins (also known as Sailor Jerry), who mentored one of Taylor Street's original co-founders. The shop specializes in more traditional, "bright, bold" tattooing.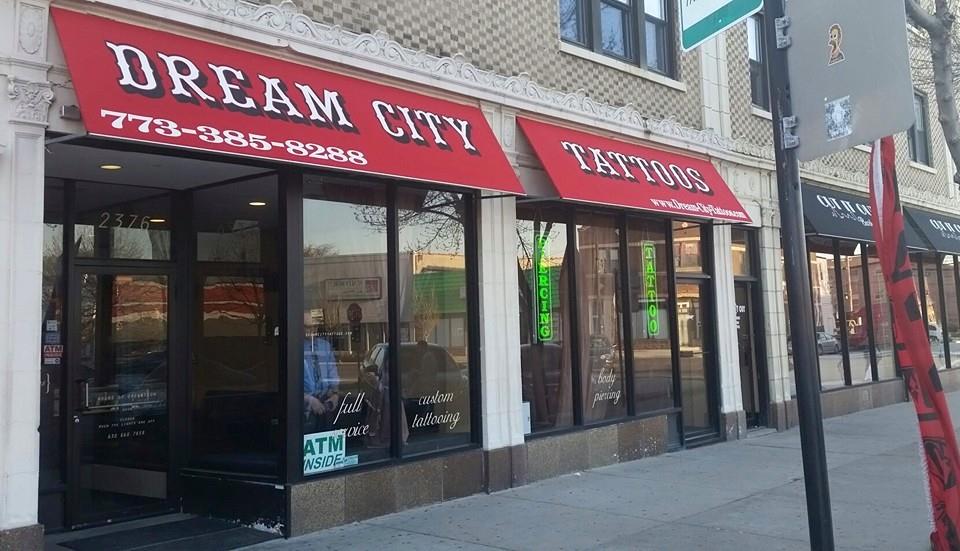 Dream City Tattoos
7172 W Grand Ave, Chicago, IL 60707
You can once again get the ink of your dreams at this shop located on Grand Avenue in the Montclare neighborhood. Dream City was founded in 2011 to cater to all sorts of ideas for both tattoo design and piercings.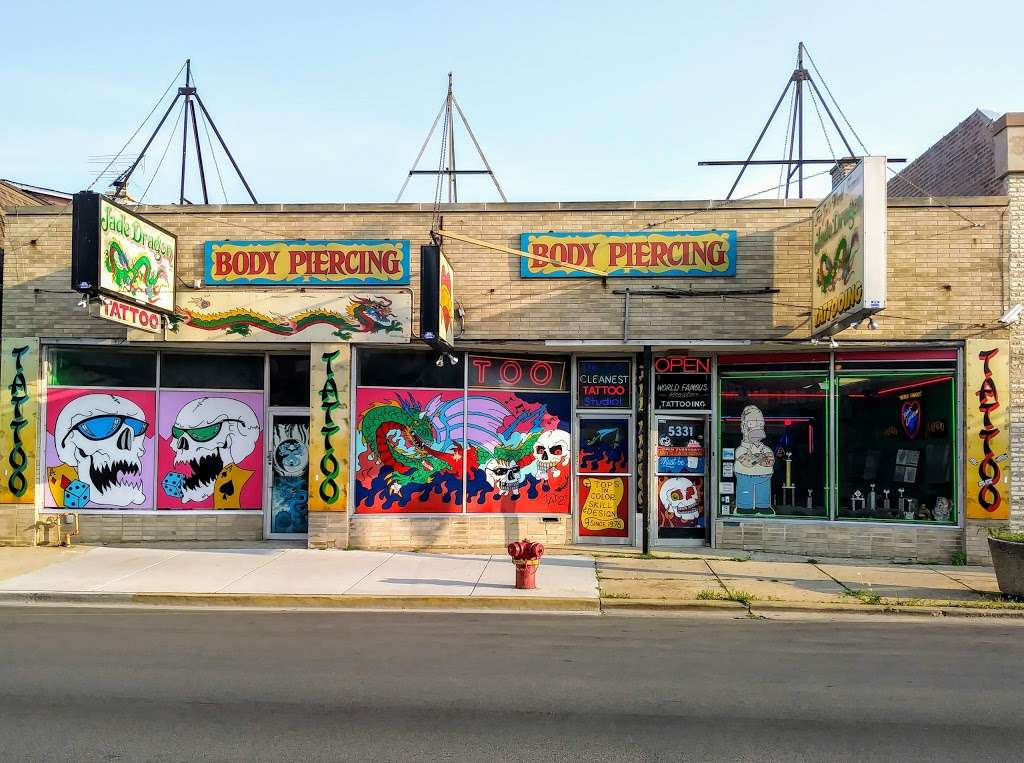 Jade Dragon Tattoo
5331 W Belmont Ave, Chicago, IL 60641
This Cragin neighborhood tattoo spot has opened its doors once again to northwest-side clientele. It was founded in 1980 by tattoo artist Fat Joe and continues to operate on Belmont Avenue, selling itself as "Chicago's Biggest, Best and Cleanest Tattoo Shop." Even if your living space has gone to hell in a handbasket during quarantine, you can at least visit a clean tattoo shop that's kept its standards up.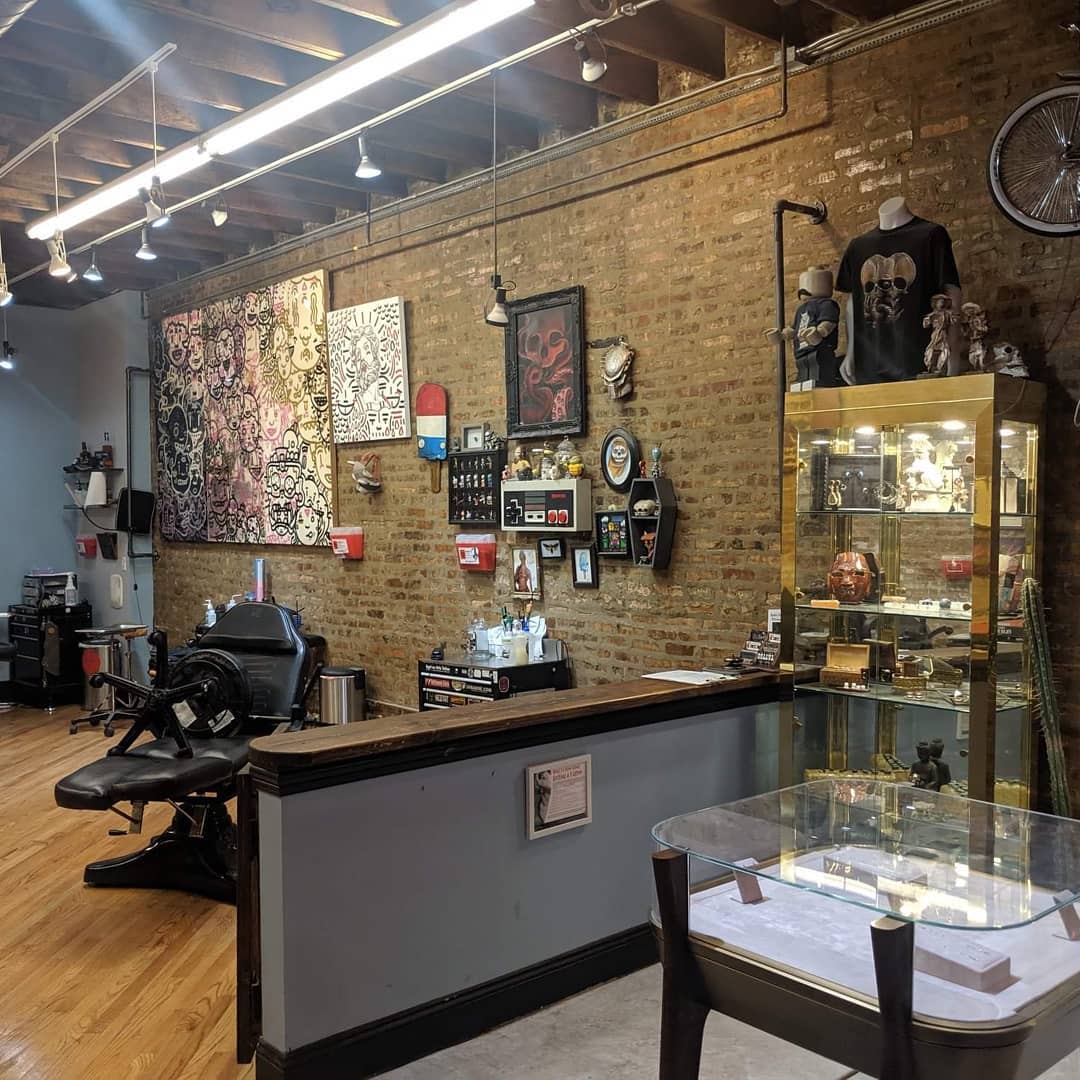 Ageless Arts Tattoo
2407 S Kedzie Ave, Chicago, IL 60623
Another Little Village shop, Ageless Arts was established in 2002 and offer options for both tattooing and body piercing. We've all been aged a few years by this pandemic, so maybe a visit to Ageless Arts will slow the cascade.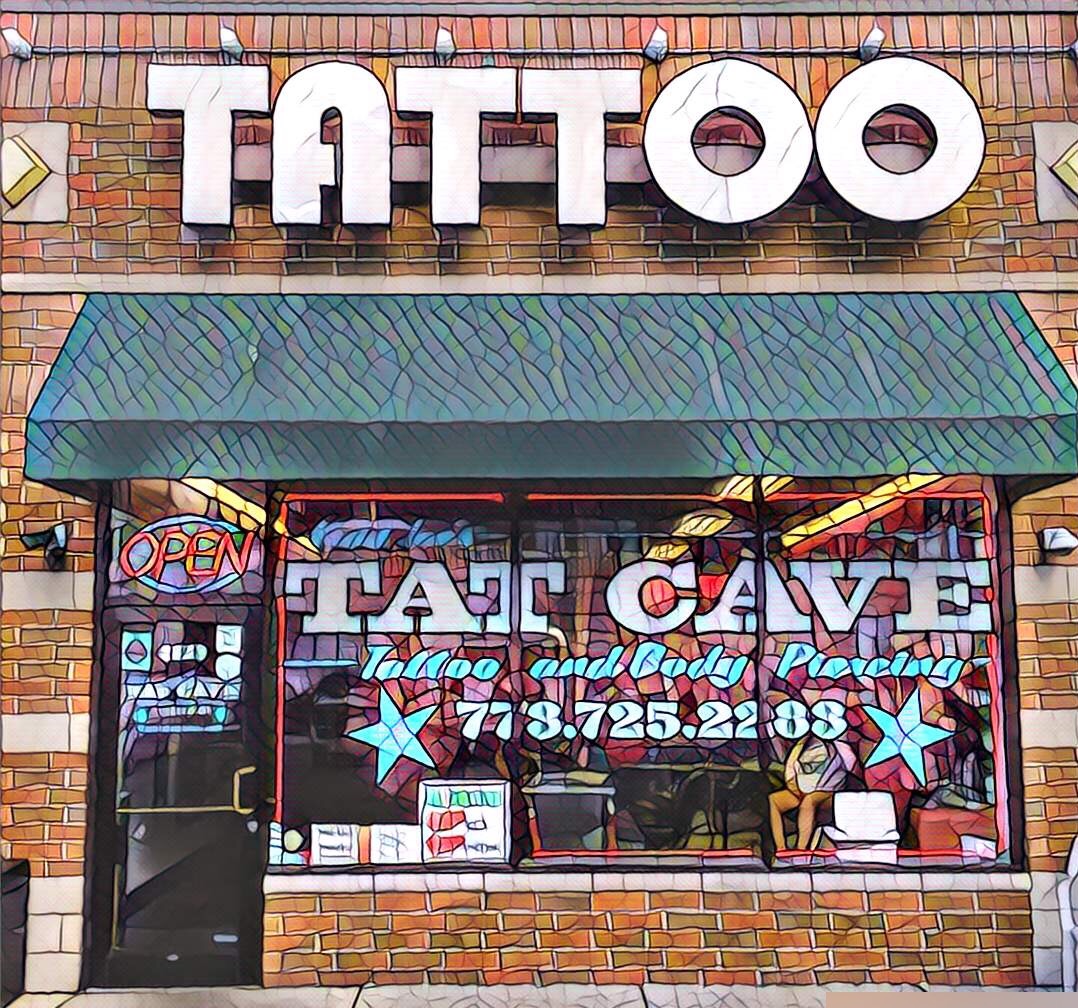 The Tat Cave
3629 N Harlem Ave, Chicago, IL 60634
This tattoo and body piercing studio in the northwest corner of Chicago first opened almost 10 years ago and is run by tattoo artist Kidd Joe. Swap out the cave of your own home for a cave where you can at least get some ink or a piercing.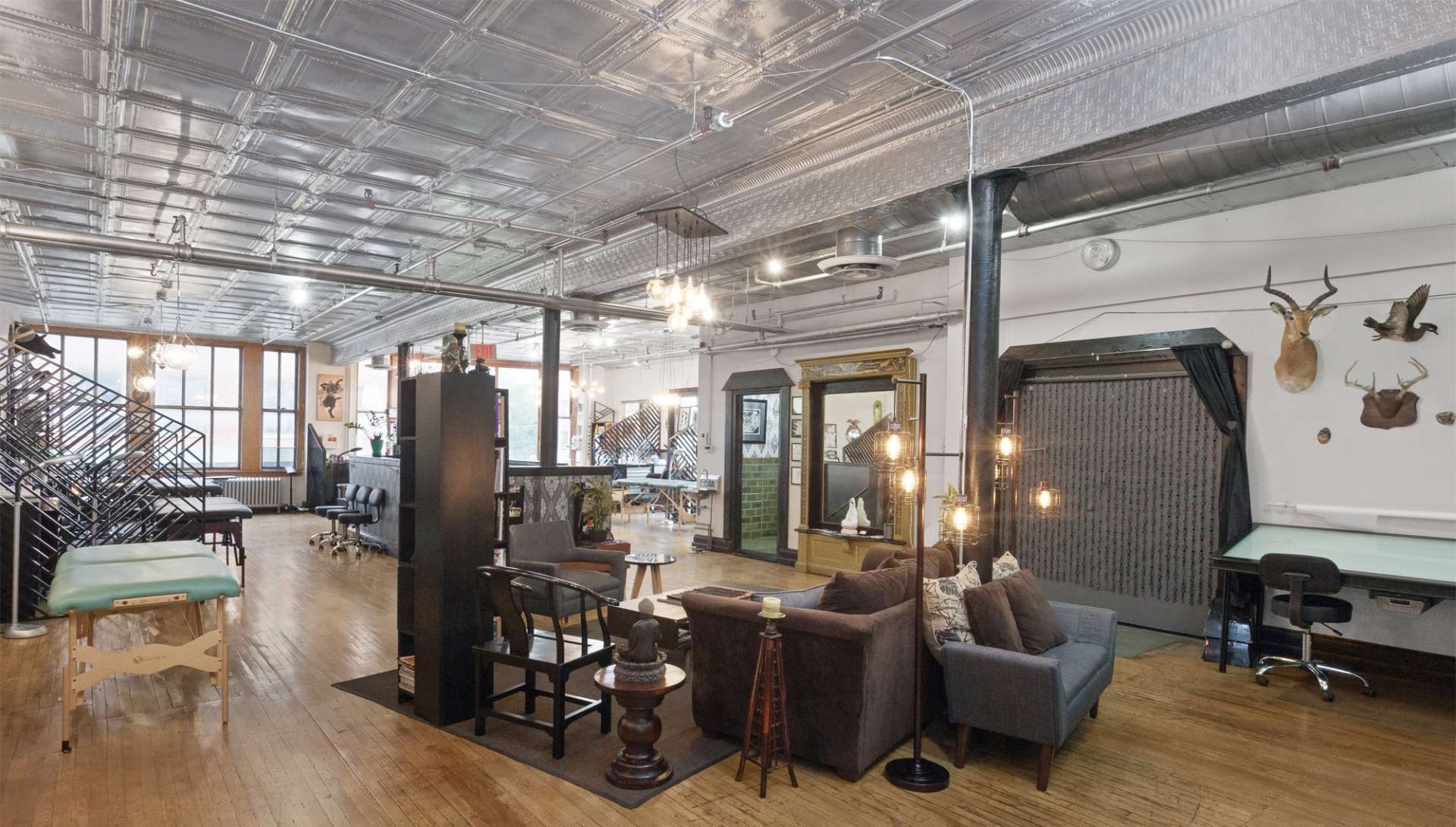 Speakeasy Custom Tattoo
1935 1/2 W North Ave, Chicago, IL 60622
Speakeasy is situated in a well-decorated, pleasantly-lit studio of the Flatiron Arts Building in Wicker Park. It recently opened its doors again to start work on custom creations for its clients. Stop by on North Avenue to get some ink depicting the new cocktail you invented during the lockdown, or the spider you befriended (his name is Steven).