Having just entered Phase 3 of its gradual reopening process, Chicago and its residents are ready to take advantage (albeit carefully) of the summer season. As we all get outside a little more, many of us are ready to see the return of one particular staple of summer living in the Windy City: farmers' markets. Luckily, these neighborhood institutions are able to reopen as part of Phase 3, but they must follow strict guidelines (including social distancing, the use of protective equipment, and sanitization measures) laid out by the city, submit a form outlining their adherence to these guidelines, and be officially approved before they begin welcoming back members of the community. As a potential visitor to local Chicago farmers' markets, you can review the process at the City of Chicago's website.
Check out these 10 Chicago farmers' markets that are planning to reopen with the city's approval this summer!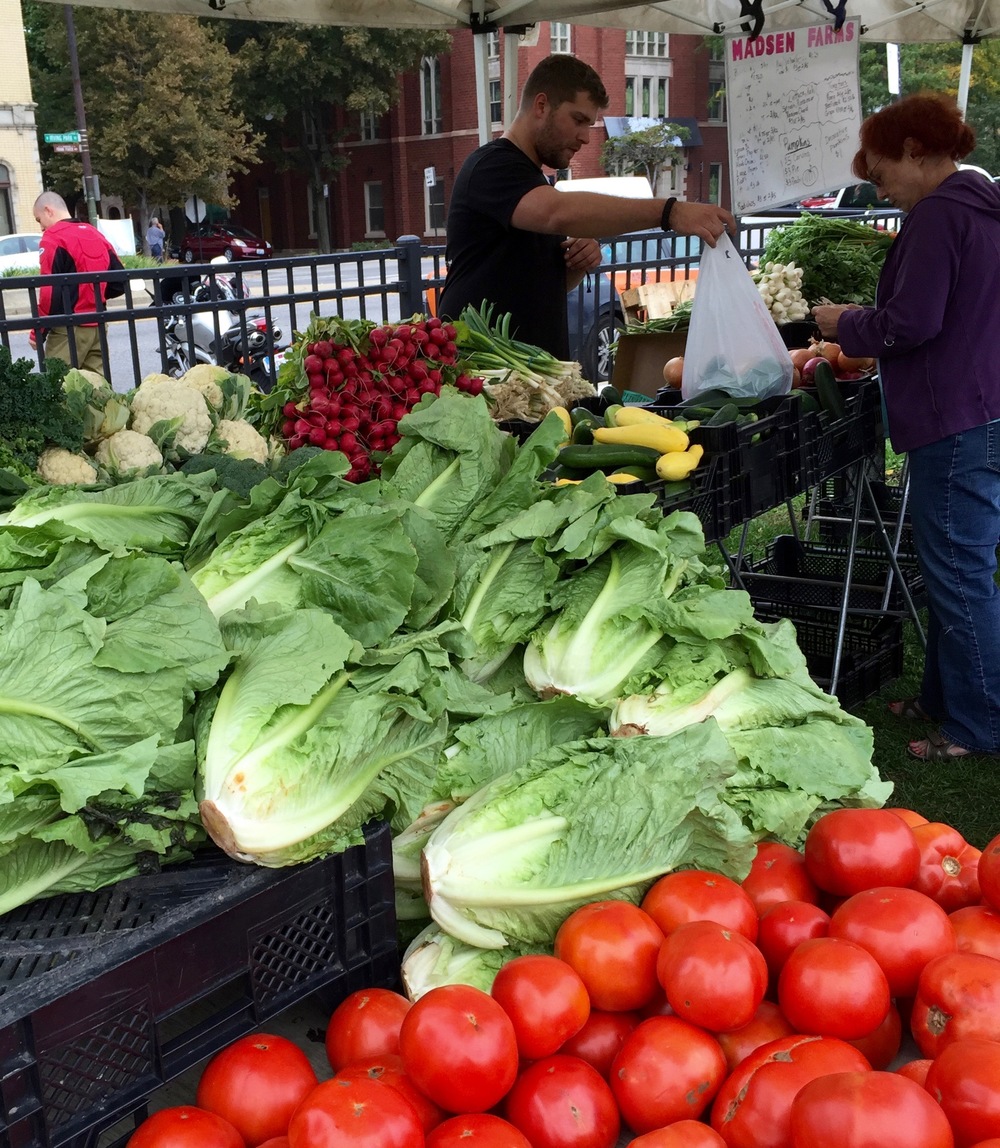 Independence Park Farmers Market
3945 N Springfield Ave, Chicago, IL 60618
This market, run by the Greater Independence Park Neighborhood Association and located along Irving Park Road (near the Kennedy Expressway), is scheduled to begin its summer season Sunday, June 14. There, one can choose from an array of goods sold by local farmers and other sustainable food providers. Market hours are 9 am – 1 pm on the second and fourth Sundays of each month through October.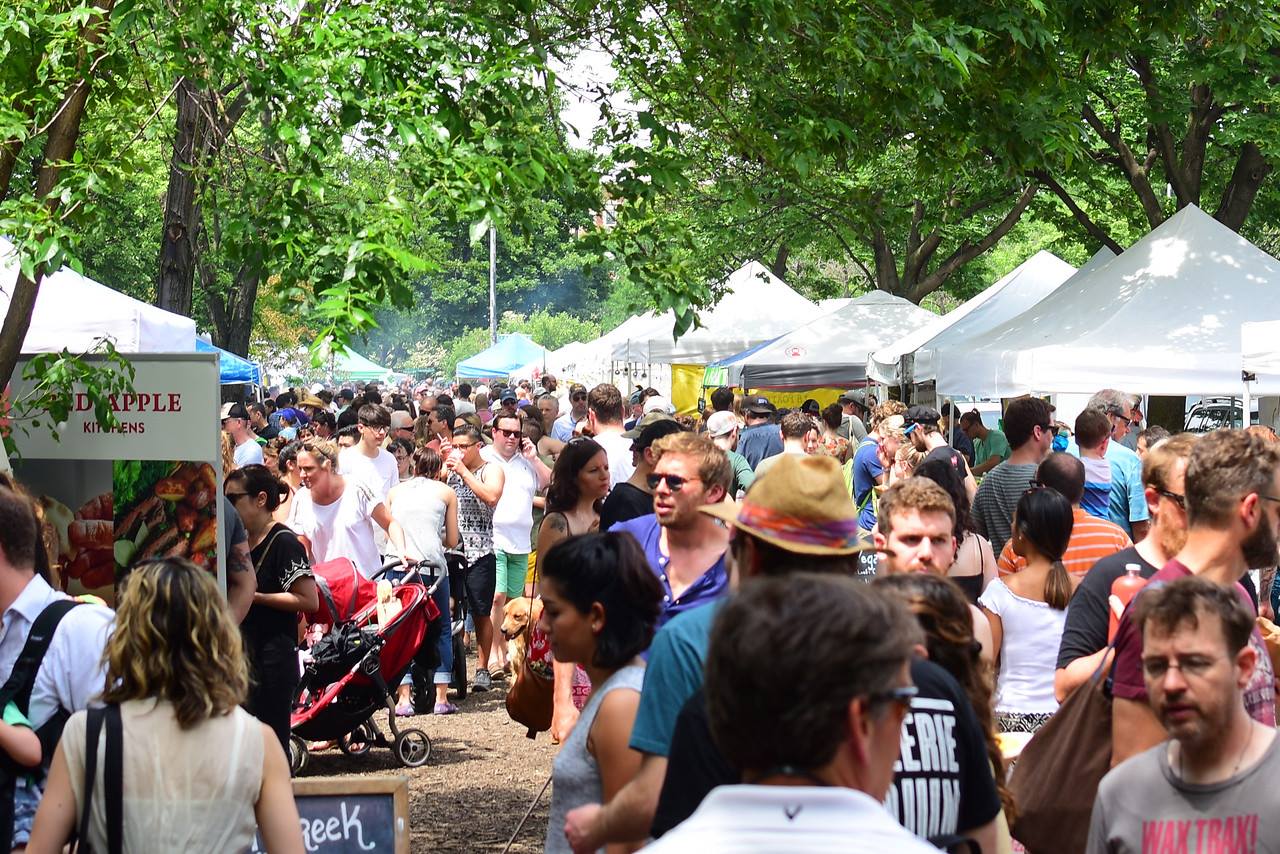 Logan Square Farmers Market
3107 W Logan Blvd, Chicago, IL 60647
Visit the Logan Square Farmers Market in Chicago from 10 am – 3 pm to shop for fresh fruits and veggies every Sunday, starting June 14 until the end of October; those with greater health risks amid the pandemic are encouraged to attend 9 am – 10 am.
61st Street Farmers Market
6100 S Blackstone Ave, Chicago, IL 60637
This important source of fresh produce on Chicago's south side is opening up in June and providing regionally-grown food 9 am – 2 pm every Sunday through the end of October. You can find it at Experimental Station, near East 61st Street and South Dorchester Avenue.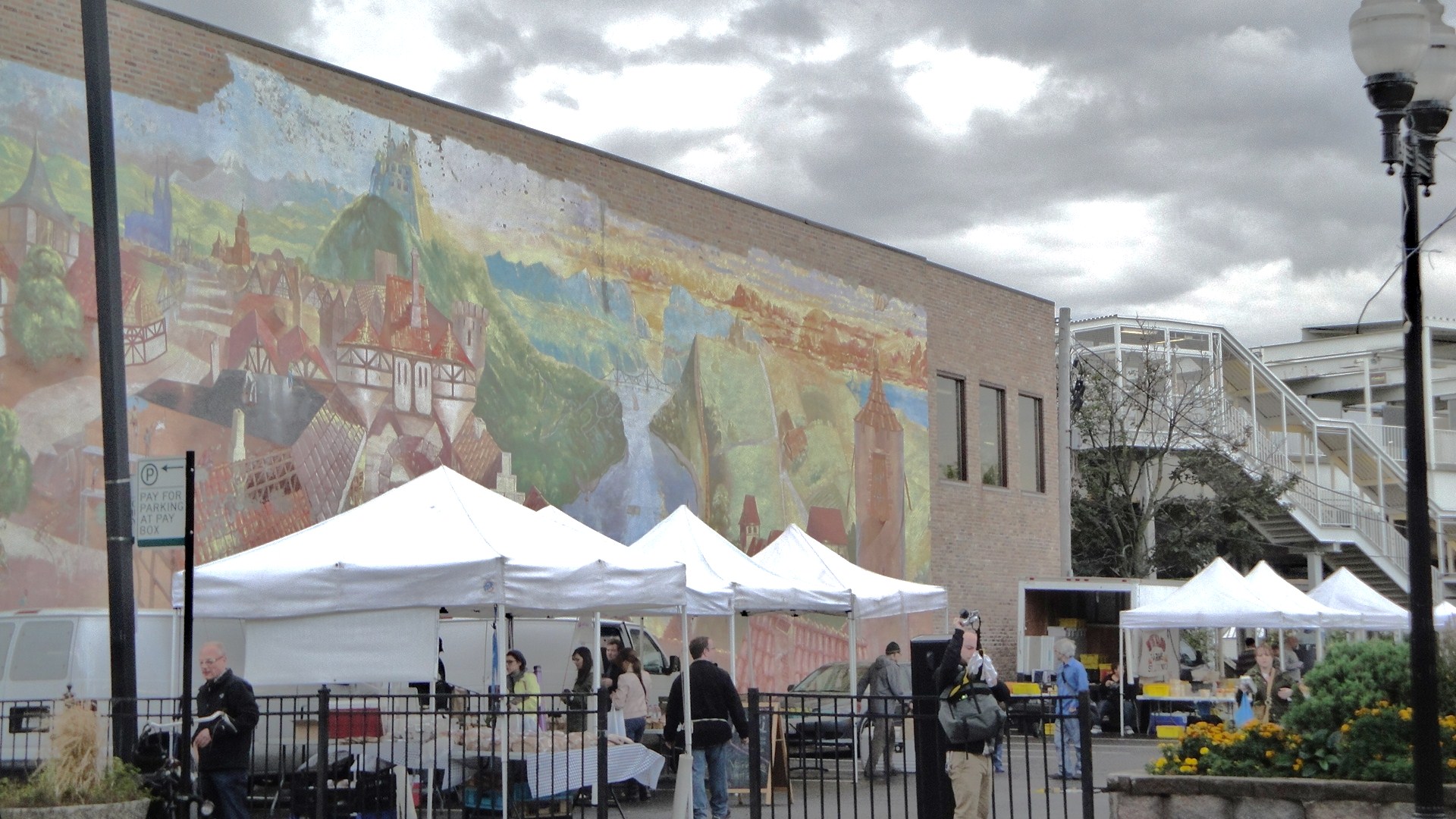 Lincoln Square Farmers Market
N Lincoln Ave & W Leland Ave, Chicago, IL 60625
Though the local farmers market is still waiting for official city approval (according to a June 5 Facebook post), its current tentative opening dates in Chicago are Tuesday, June 16, and Thursday, June 18. Assuming all goes well, Lincoln Square residents should be able to buy their fruits, veggies, and baked goods every Tuesday and Thursday through October 29.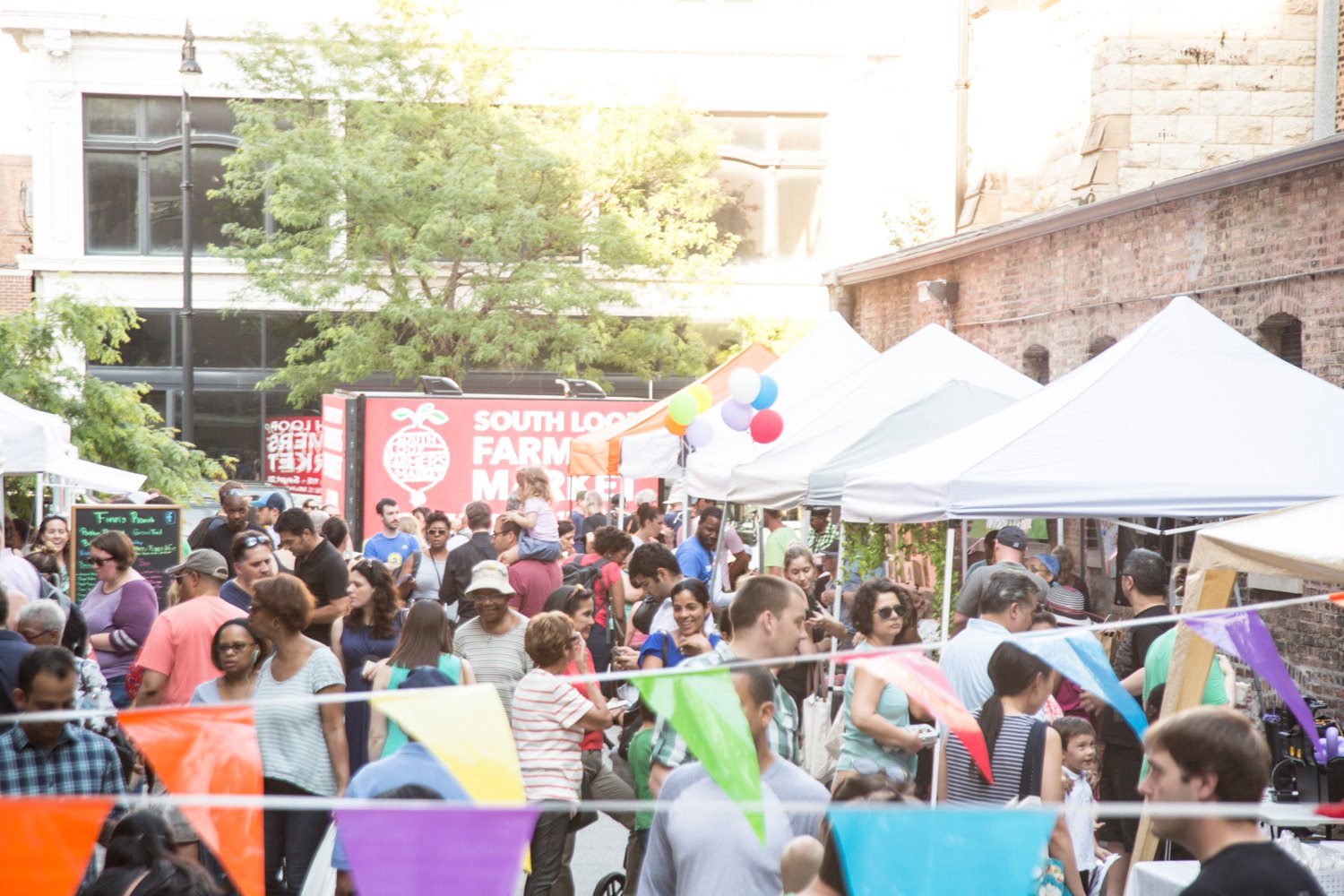 South Loop Farmers Market
1936 S Michigan Ave, Chicago, IL 60616
Due to kick off June 11, the South Loop Farmers Market is scheduled to take place 4 pm – 8 pm every Thursday through September 24 on South Michigan Avenue. Among the farm-fresh produce to which you might be accustomed to at a farmers' market, you can also buy specialty fruits and vegetables you might have a hard time finding in a grocery store.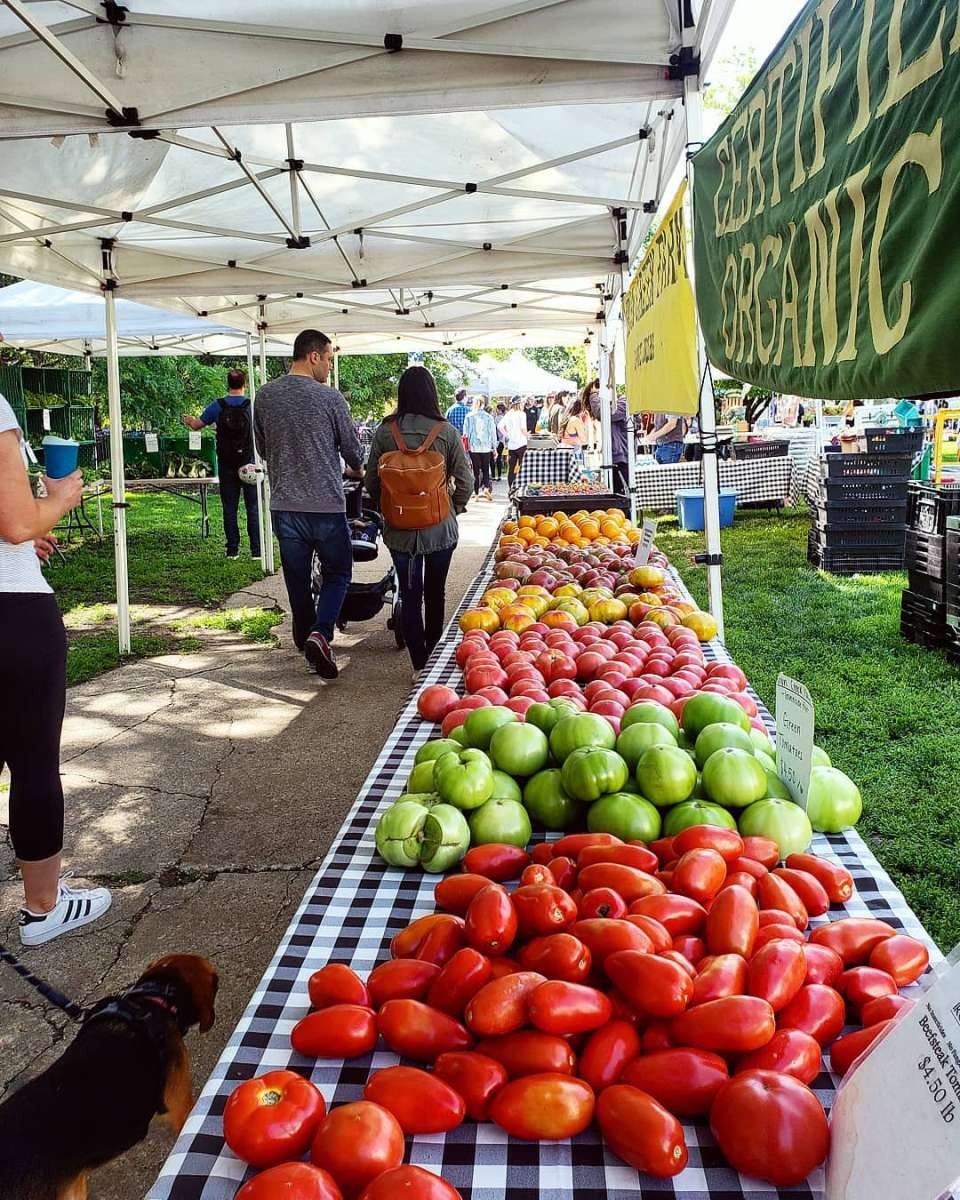 Wicker Park Farmers Market
1425 N Damen Ave, Chicago, IL 60622
Unlike many other farmers markets in Chicago that aim to open in early-to-mid-June, Wicker Park Farmers Market has scheduled its opening for Sunday, July 5, with a closing date of October 24. Situated on North Damen, the market will be celebrating its 20th anniversary this year. In addition to produce, meats, cheeses, and flowers, you can also find plastic-free alternatives here.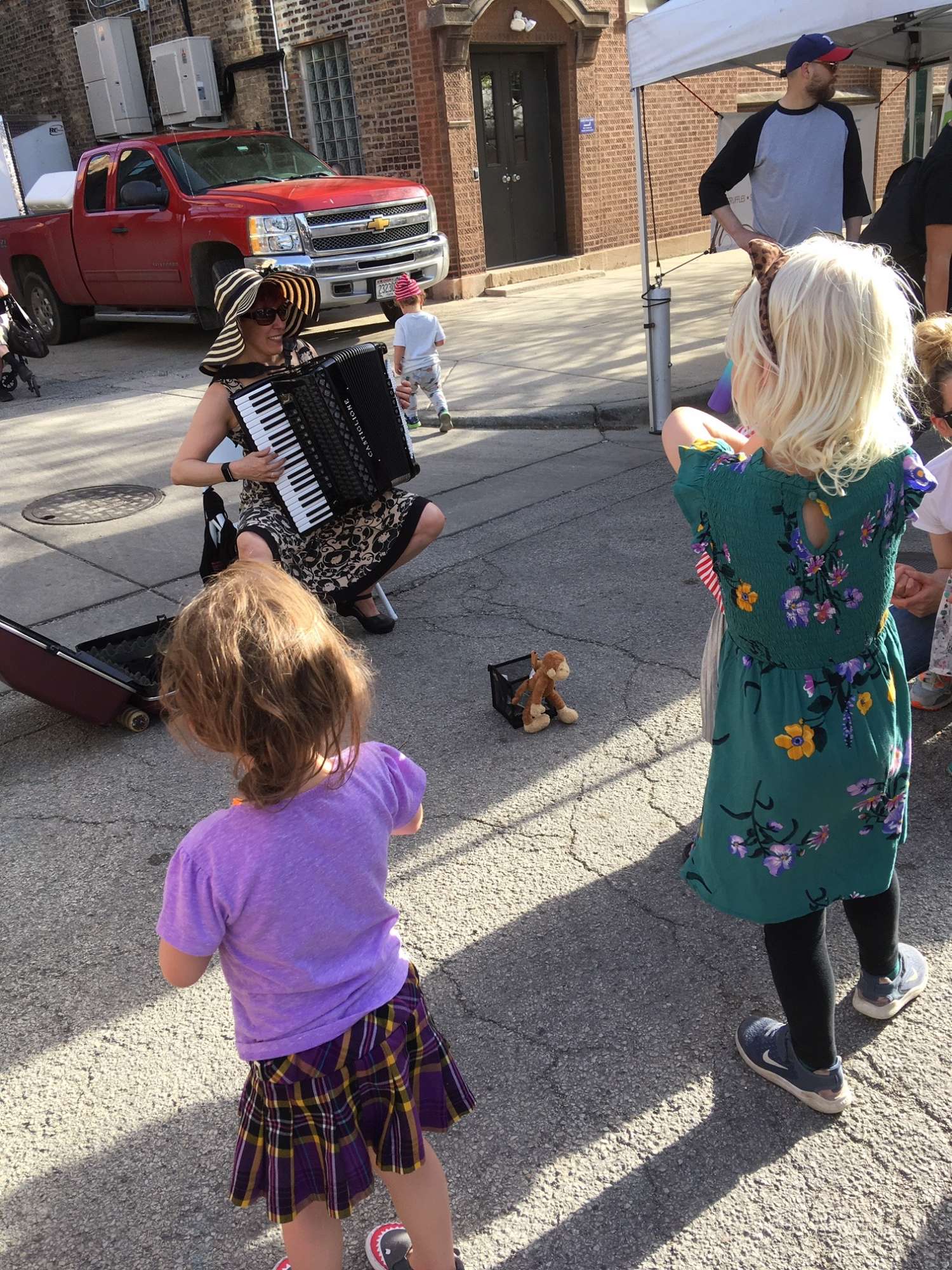 Andersonville Farmers Market
1500 W Catalpa Ave, Chicago, IL 60640
The market on West Catalpa is implementing an online pre-order system in order to help customers move through the space more quickly and safely, and the first pickup time for those orders is set for 3 pm – 7 pm on Wednesday, June 10. Check out their June 3 Facebook post to learn more about ordering and pickup procedures for their selection of fresh produce, grass-fed meats, dairy items, and baked goods.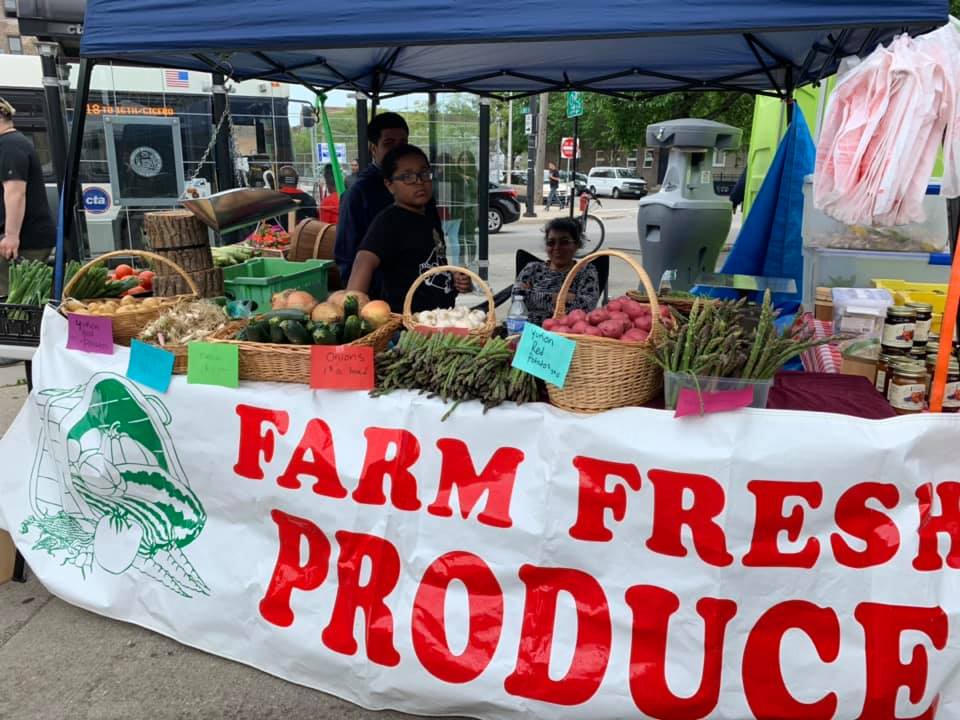 Pilsen Community Market
1800 S Ashland Ave, Chicago, IL 60608
According to a June 5 Facebook post, the Pilsen local farmers market will be kicking off its summer season and once more providing farm quality food sources 9 am – 3 pm on Sunday, June 14, at its usual location on South Blue Island Avenue.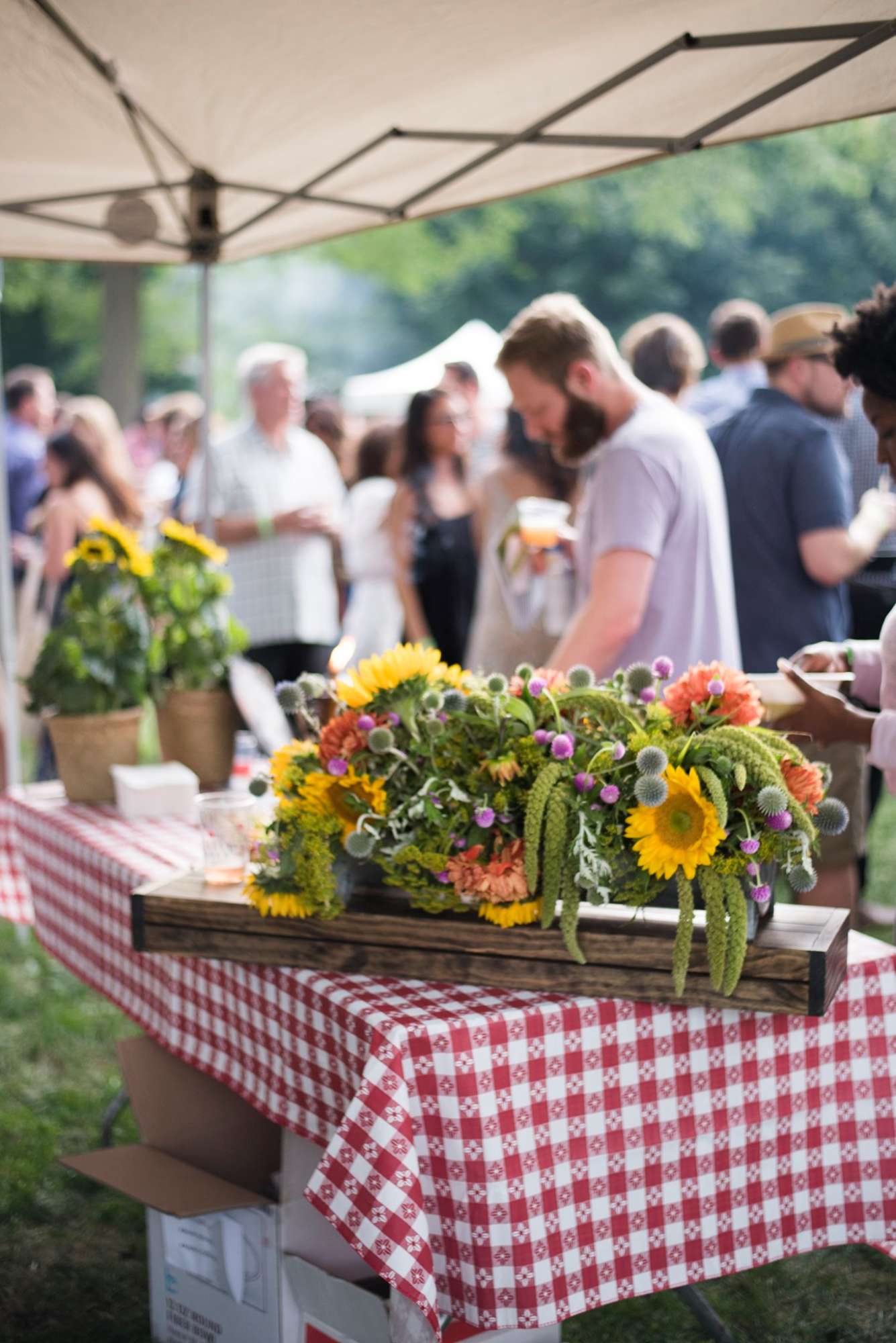 Green City Markets
1817 N Clark St, Chicago, IL 60614 | 115 S Sangamon St #2615, Chicago, IL 60607
In addition to pickup and delivery options (the "Virtual Market" opens for online orders on Fridays at 8 am), Green City is planning to open both its Lincoln Park and West Loop locations in June, pending official city approval. Assuming the market's safety protocols are approved, the Lincoln Park market will open 7 am – 1 pm Wednesday, June 10, and the West Loop market will open 8 am – 1 pm Saturday, June 13 (the Lincoln Park location also runs 7 am – 1 pm Saturdays), making Green City's sustainable produce, meat, and other products more widely available once again.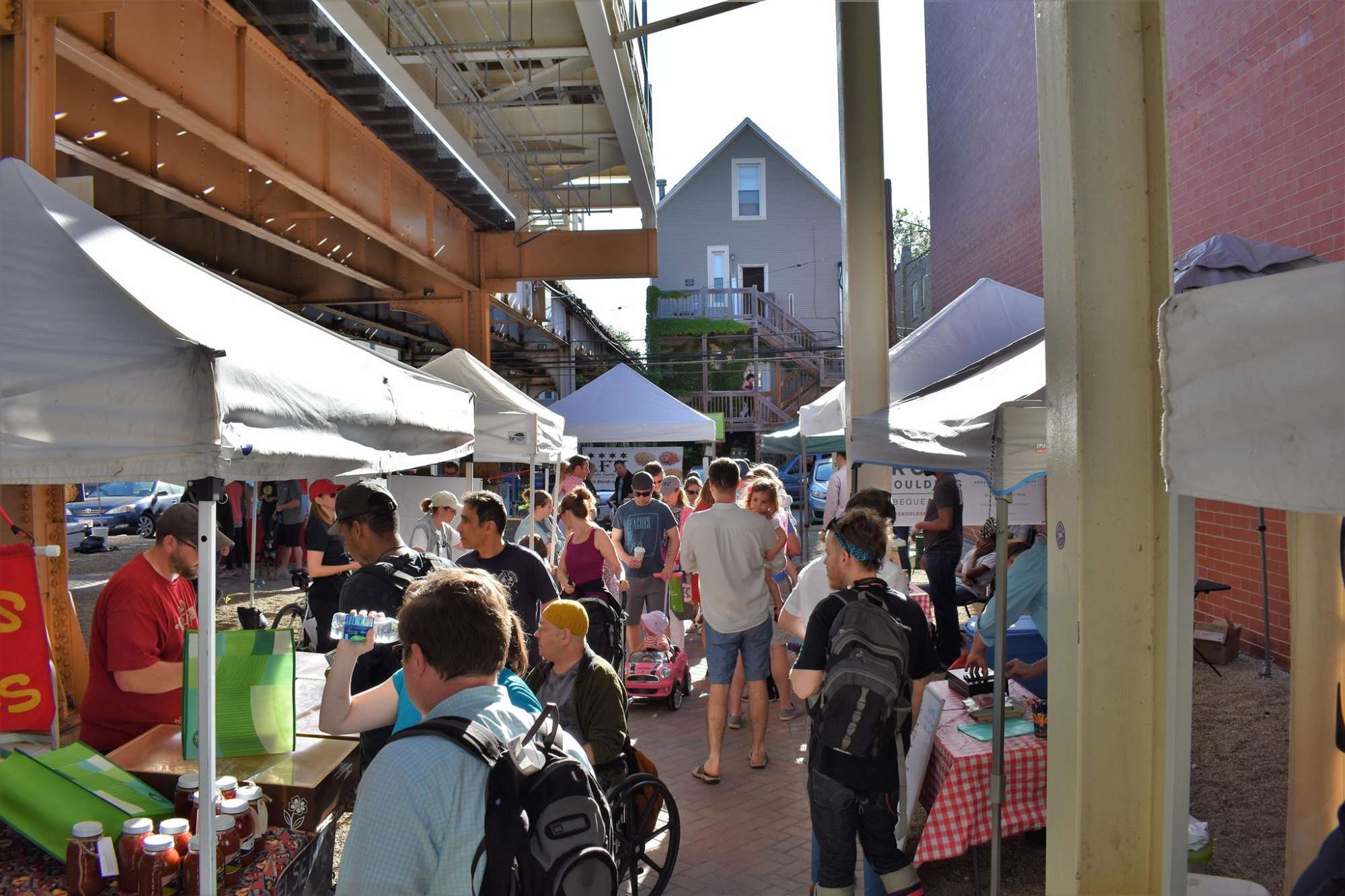 Low-Line Market
3410 N Southport Ave, Chicago, IL 60657
Thursday, June 11 is the first day of Low-Line's new COVID-era experience. Operating 3:30 pm – 7:30 pm as an "'in-and-out' style market," the Lakeview farmers market (located at the Southport CTA station) is committed to new procedures that help keep its community safe while allowing for the sale and purchase of produce, flowers, and specialty food items.