Let's face it. We all get a sweet tooth once in a while and what better way to get your fix than with a delicious donut. And we're not talking about your average morning run to Dunkin. Donuts are becoming trendier, with toppings like your favorite cereal, candy and even bacon for the risk takers out there.
We put together a list of six amazing donut shops in Chicago so it'll be easier for you to satisfy your sweet tooth. Trust us, you'll be overwhelmed with the kind of flavors you'll find at these shops.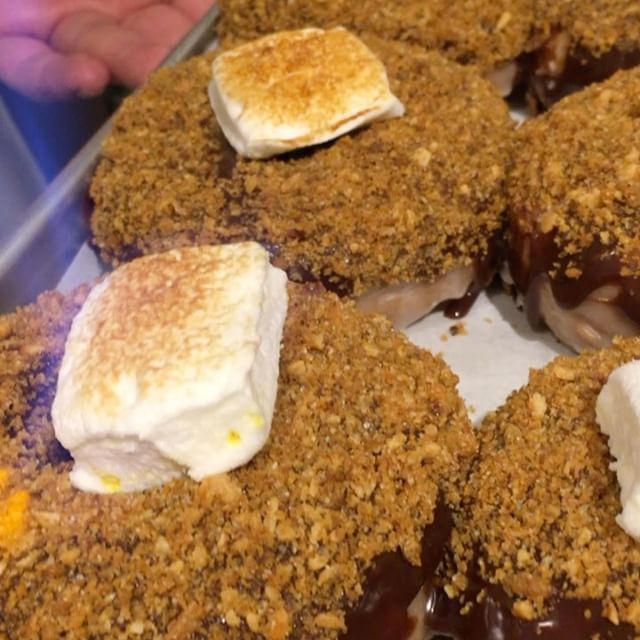 813 West Fulton Market
If you've ever had a Glazed & Infused donut then this will be no shock to you. They're THE BEST! Leaders of the Chicago Donut scene, their donuts are made fresh daily by hand with natural ingredients. Donut flavors are rotated each season and they have unique holiday and specialty donuts.
Our Pick: Nutella Champagne S'more (Seasonal) – Vanilla Cake doughnut dipped in Nutella ganache, topped with hazelnut graham cracker crumble and a toasted champagne marshmallow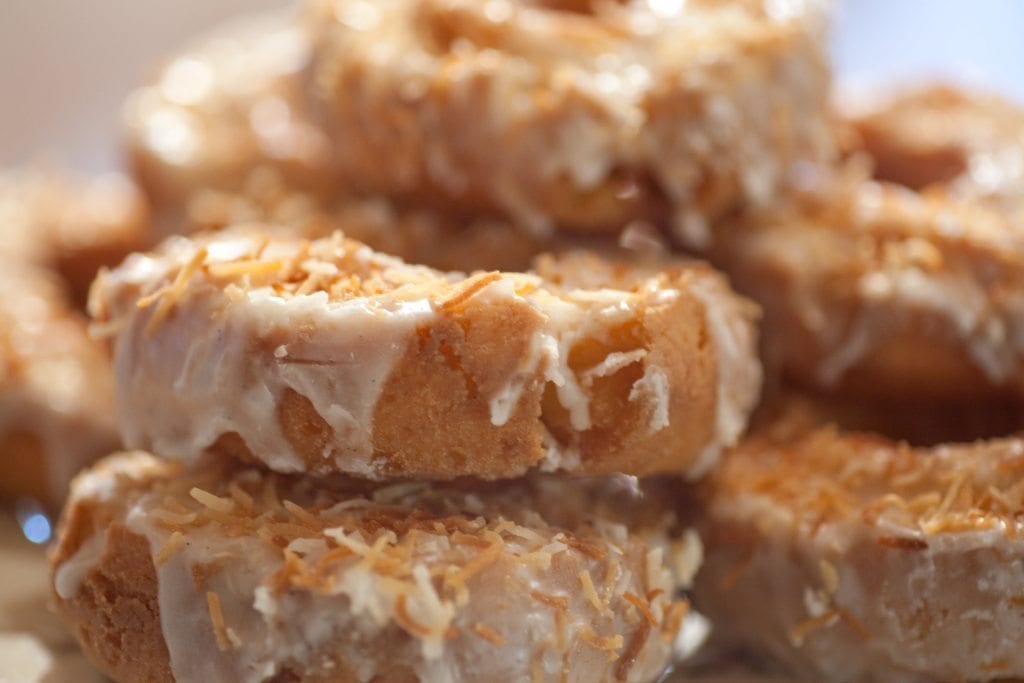 401 North Franklin Street
With two locations and their Vault Van, Doughnut Vault's specialty is classic, old fashioned and glazed donuts. They carefully craft their donuts by hand every night for a fresh batch each morning. They sell out fast, so don't hesitate to purchase your favorite flavors. 
Our Pick: Plain Glazed – Simple and Sugary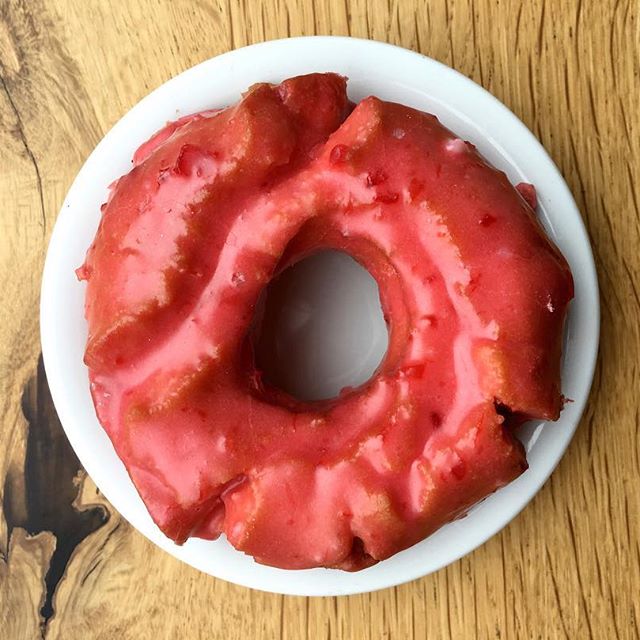 1560 North Damen Avenue
This retro style donut shop is definitely one that will leave you full and satisfied. They have interesting and unique donut concoctions including gluten free and vegan options. Stan's is also known for their Intelligentsia coffee and gelato.
Our Pick: Maple Caramel Pecan Bacon Bar – Who doesn't love bacon on a donut?!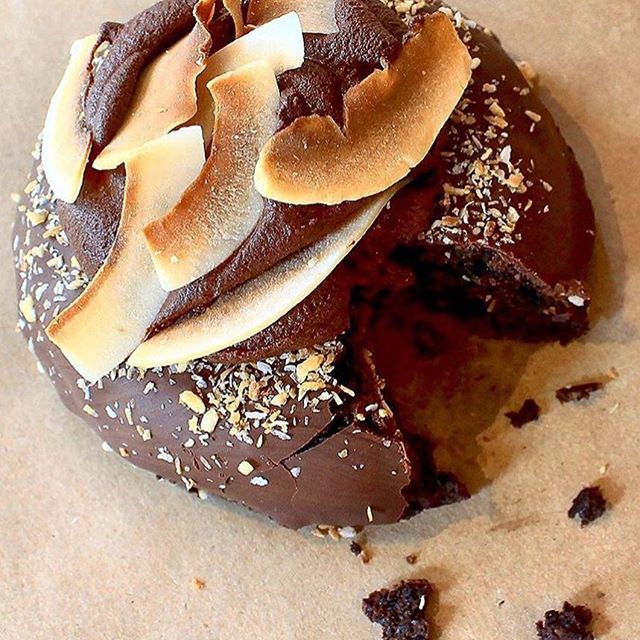 2453 North Clark Street
This charming, counter-served spot is great for a donut lover that loves variety. Firecakes' vision is to take the donut to a new level by incorporating interesting flavor and texture combinations.
Our Pick: Coconut Crème – Creamy, soft, with shredded coconut shavings on top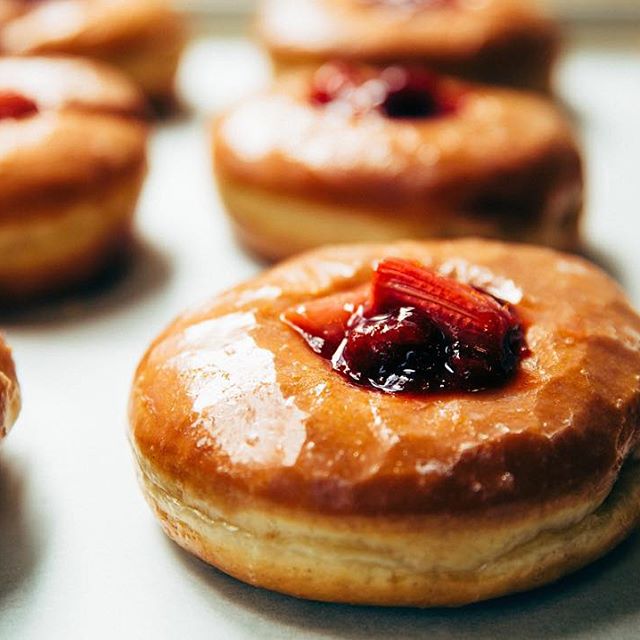 50 West Randolph Street
Do-Rite's donuts are made from scratch daily to deliver the freshest donuts possible. They've got creative flavors like Pistachio Meyer-Lemon and Michigan Apple Fritter. If you thought the perfect place didn't exist, they even serve chicken. People with dietary restrictions are welcome to enjoy the gluten free and vegan options too.
Our Pick: Valrhona Chocolate Cake – Valrhona chocolate glazed donut finished with a chocolate swirl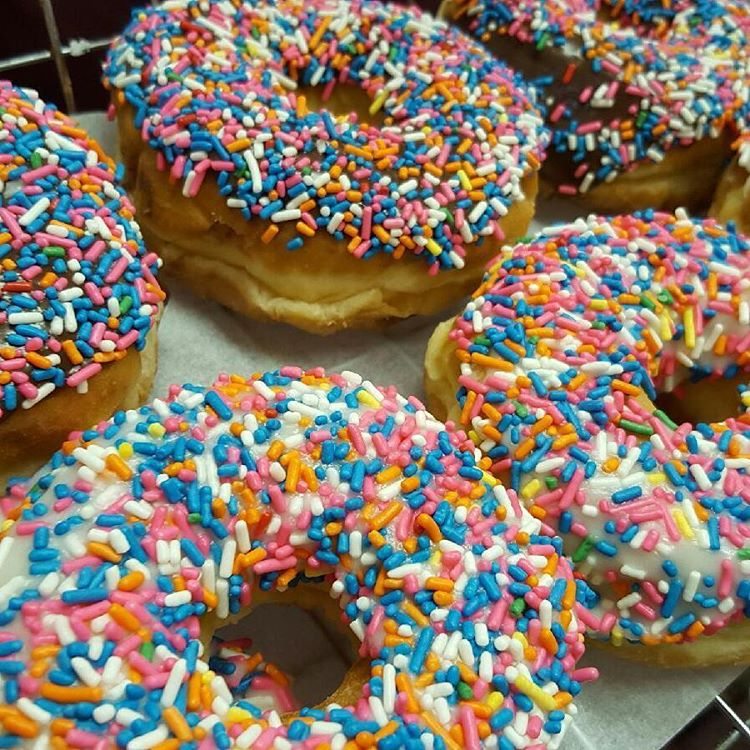 8251 South Cottage Grove
Dat Donut owners, Darryl and Andrea take pride in a good, quality donuts and friendly service. Known for their famous BIG DAT, Dat Donut has been a neighborhood institution since 1944.
Our Pick: BIG DAT – Like you didn't see that coming… who doesn't want a donut the size of your head?
What are your favorite donut shops in Chicago? Let us know in the comments below! Need a cup of joe to pair with your donut? Check out our favorite coffee shops.
Featured Image Credit: Glazed and Infused via Instagram