Hippie Hollow is an infamous 109-acre nude beach tucked into a steep, rocky shoreline of Lake Travis, making it the only clothing-optional public park in the whole Lone Star State. Because access to the park requires an amateur level of rock climbing, it's not easily spotted from nearby hiking trails, nor is it highly populated with visitors. That makes it the perfect place to strip naked, get rid of those tan lines, and commune with the outdoors au natural.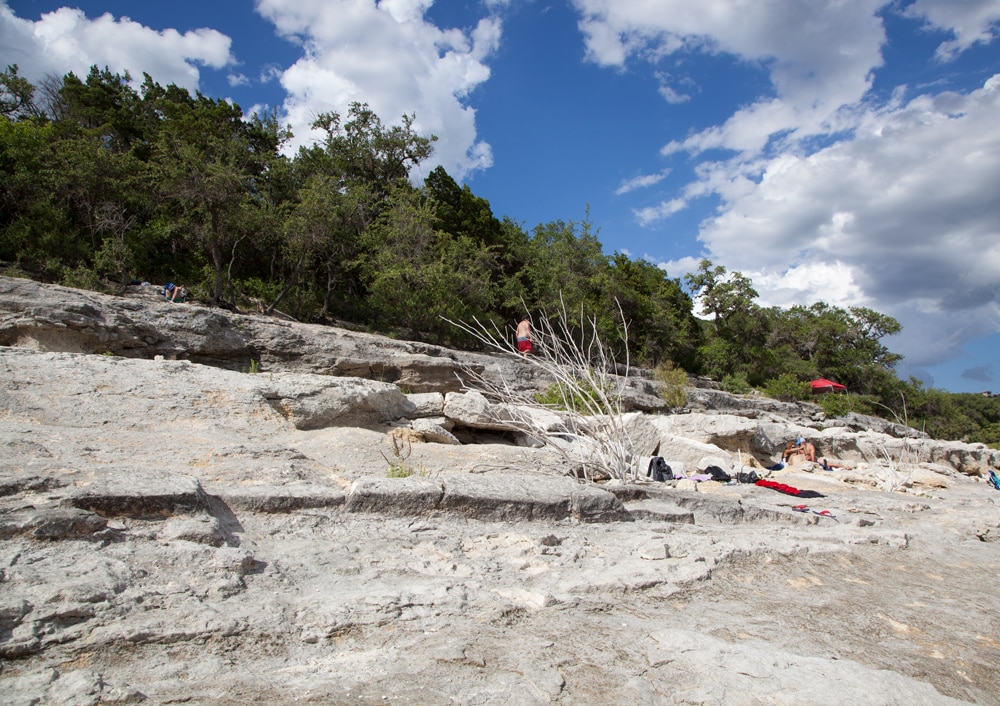 The remote nude beach got its start in the '60s, when naked hippies trickling back home from Woodstock popularized the place. Though complaints of skinny dipping surfaced in the coming decades, law enforcement directed their efforts elsewhere, so long as other laws were not being broken. Families tried visiting the beach in the '90s, but quickly objected, resulting in an 18+ age restriction. Appropriate signage near the park entrance now warns passersby what they might accidentally see if they wander any closer.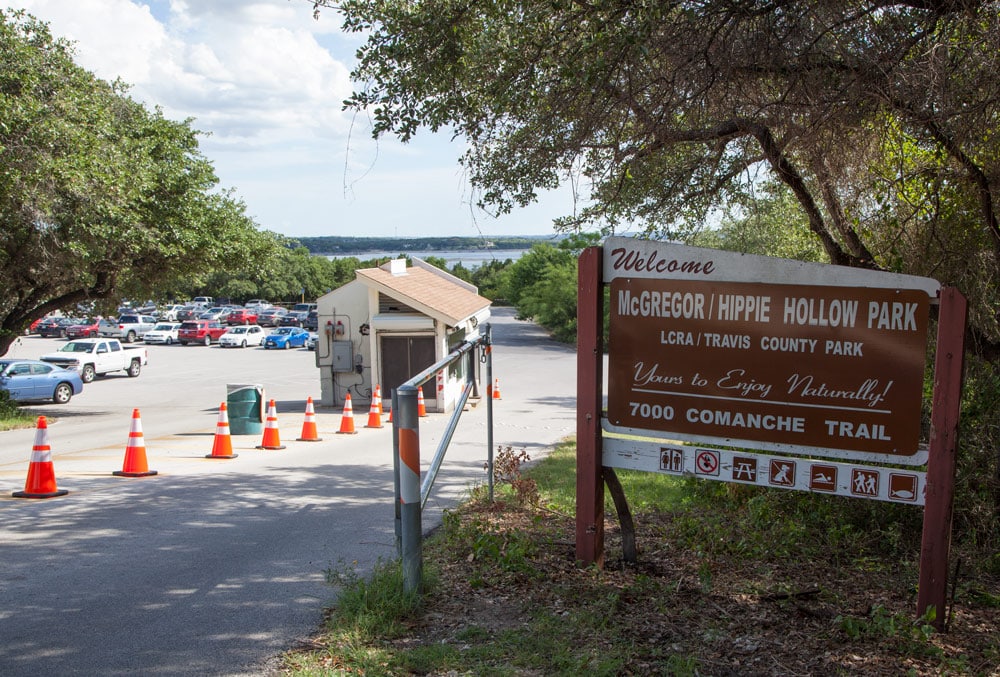 Restrooms and running water is usually available at Hippie Hollow, but is currently not available due to ongoing maintenance at the park. Portable toilets have been installed in the meantime. Campfires and grills are also newly forbidden. According to the website, "The Travis County Fire Marshal's Office has issued a Burn Ban for the entire County. Under the Ban, campfires and burning wood in any manner, including in any type grill, is prohibited. Propane and gas stove cooking is allowed. Charcoal may be used as long as it is in a completely enclosed grill."
You can find the parking lot at the Hippie Hollow entrance at 7000 Comanche Trail in Austin, TX. Hippie Hollow is open from 9 am to 8:30 pm daily, and the park closes to new entries 30 minutes before closing. It cost $8 for adults to enjoy the nude swimming experience, and $3 for seniors. There are no lifeguards on duty, so swim at your own risk.
Featured Image Credit: Travis County