Lake Travis is a popular lakeside getaway for Austinites, covering 30 square miles of glittering Hill Country. If you're fortunate enough to know someone with a boat, that's your best bet for getting out on the water. But if you're like most transplants, you require alternative options. Here are some of the best things to do near Lake Travis!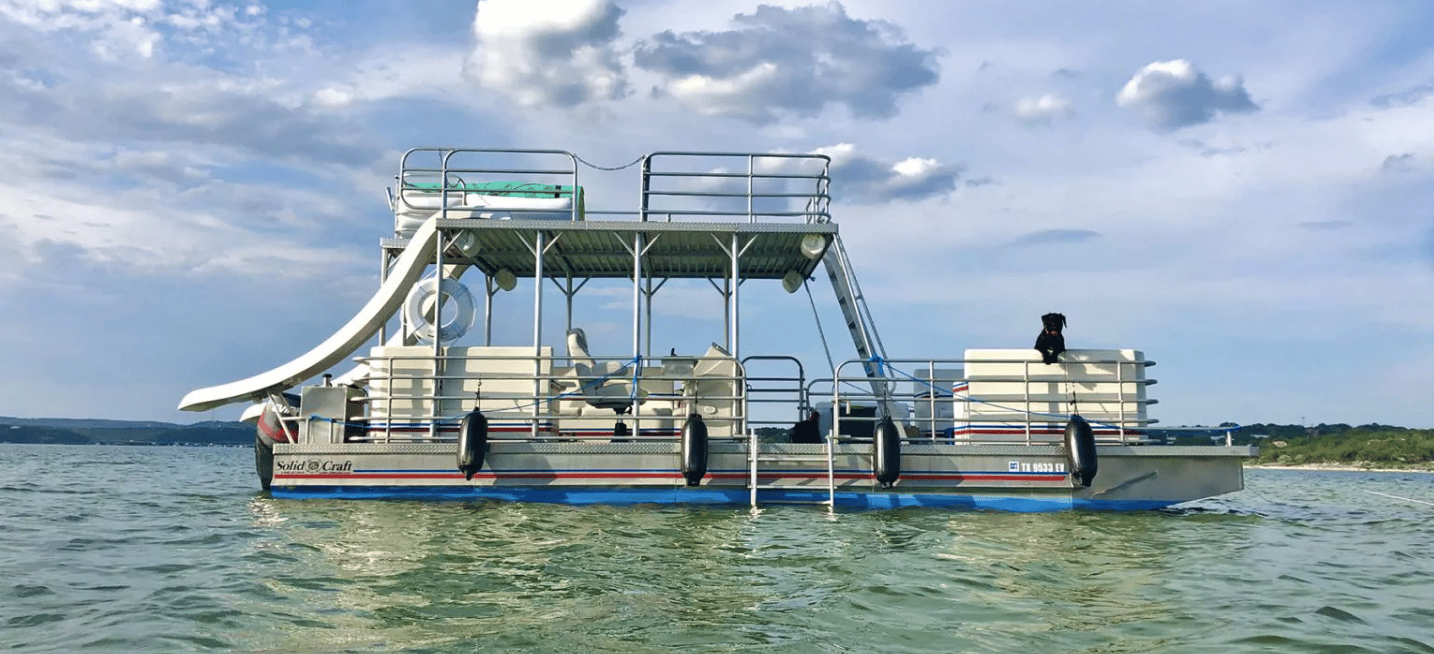 There are so many boat rentals on Lake Travis, it's impossible not to find one that meets all of your needs. Want to party on the top deck and take the slide down? You got it. Need a pontoon for easy summer living? Right here. Want a gorgeous speedboat to whip around the lake? Never easier to find. Throw one of these in the group chat and start making plans.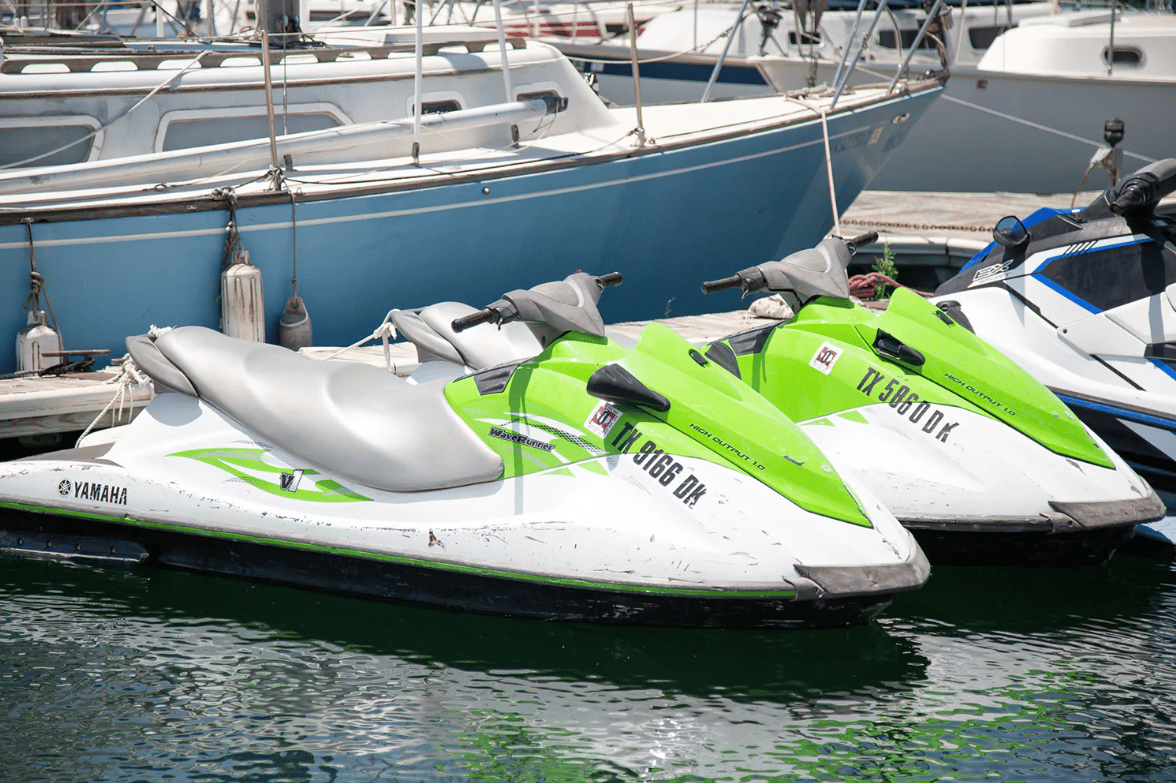 Want a little more action on the water? One of the best ways to enjoy the lake by far is to rent a Waverunner from Aquaholics and go zipping around like you're making a daring escape.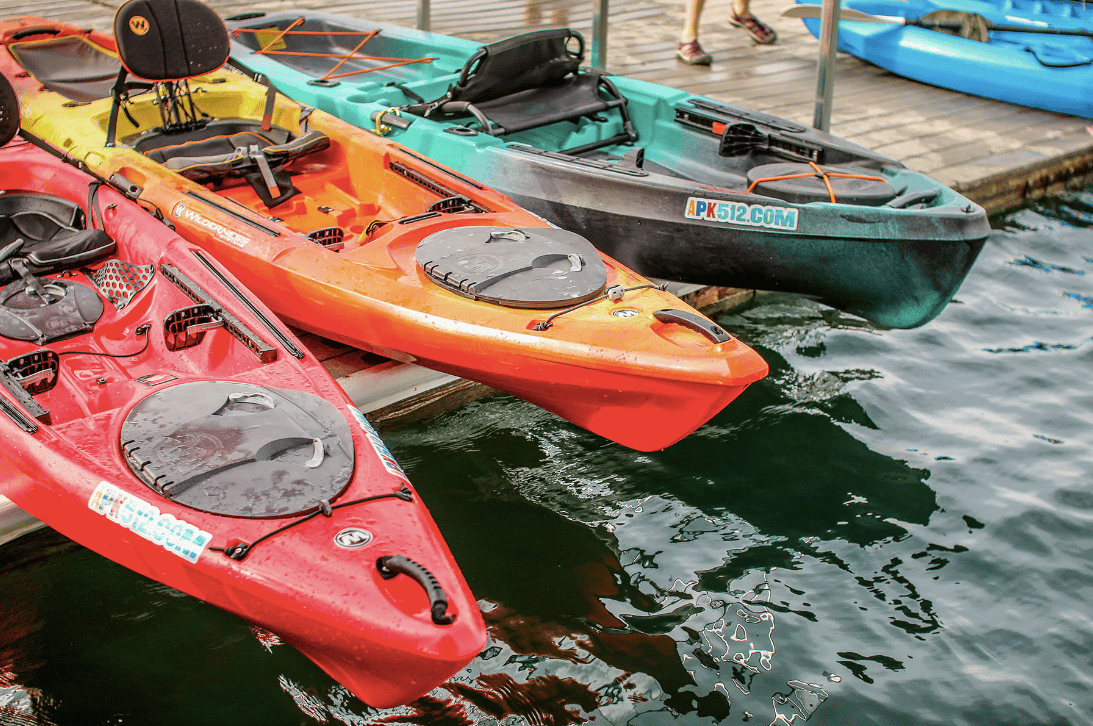 To get even closer to the water, you'll want to rent a paddleboard or a kayak and adventure across the lake. It's easily one of the best ways to stay cool on Lake Travis.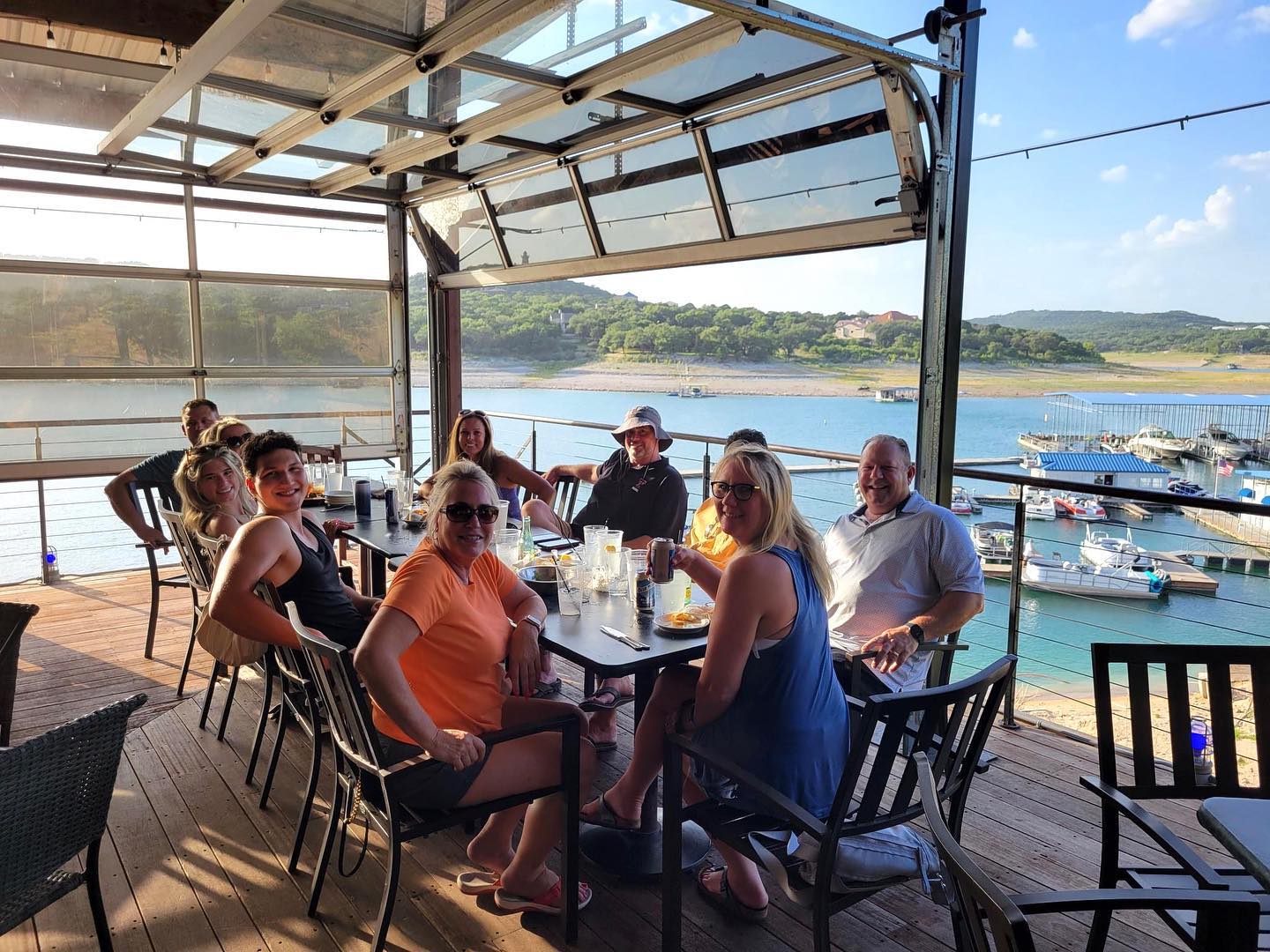 Every single Friday this summer, the most epic bar crawl gets on Lake Travis from 5:30-10:30 pm. You could be one of the lucky guests who travel to the Shack 512 and Beachside Billy's in a spacious captained pontoon boat, enjoying amazing views of the lake while you eat and drink and listen to live music.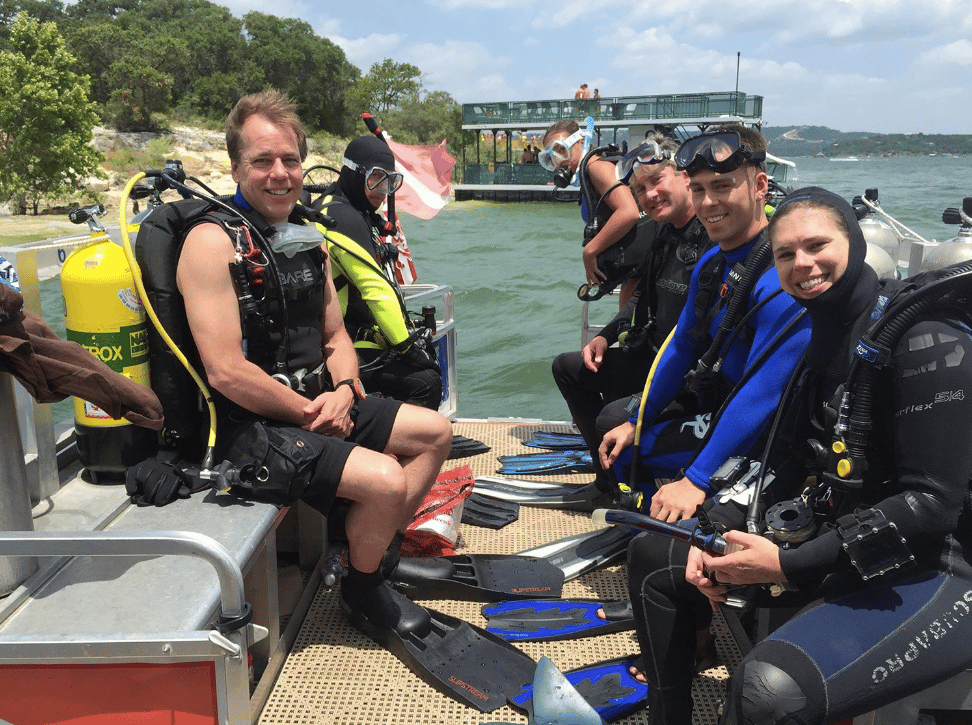 Adventurers can explore the bottom of the lake by scuba diving through one of many schools near the lake. Whether you're amateur or experienced, take lessons through these swim schools to dive deeper into the water.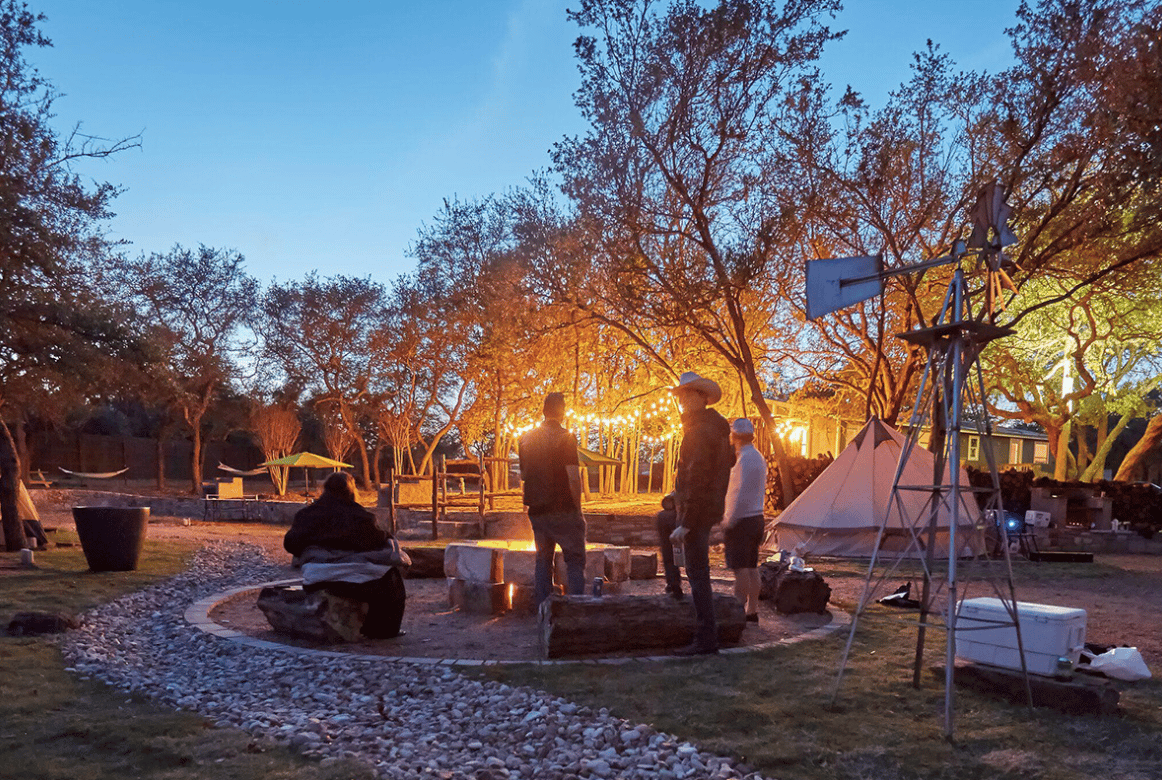 One of the best things to do near Lake Travis is to go camping. There are plenty of awesome campsites nearby for all levels of camping style, from RV to primitive.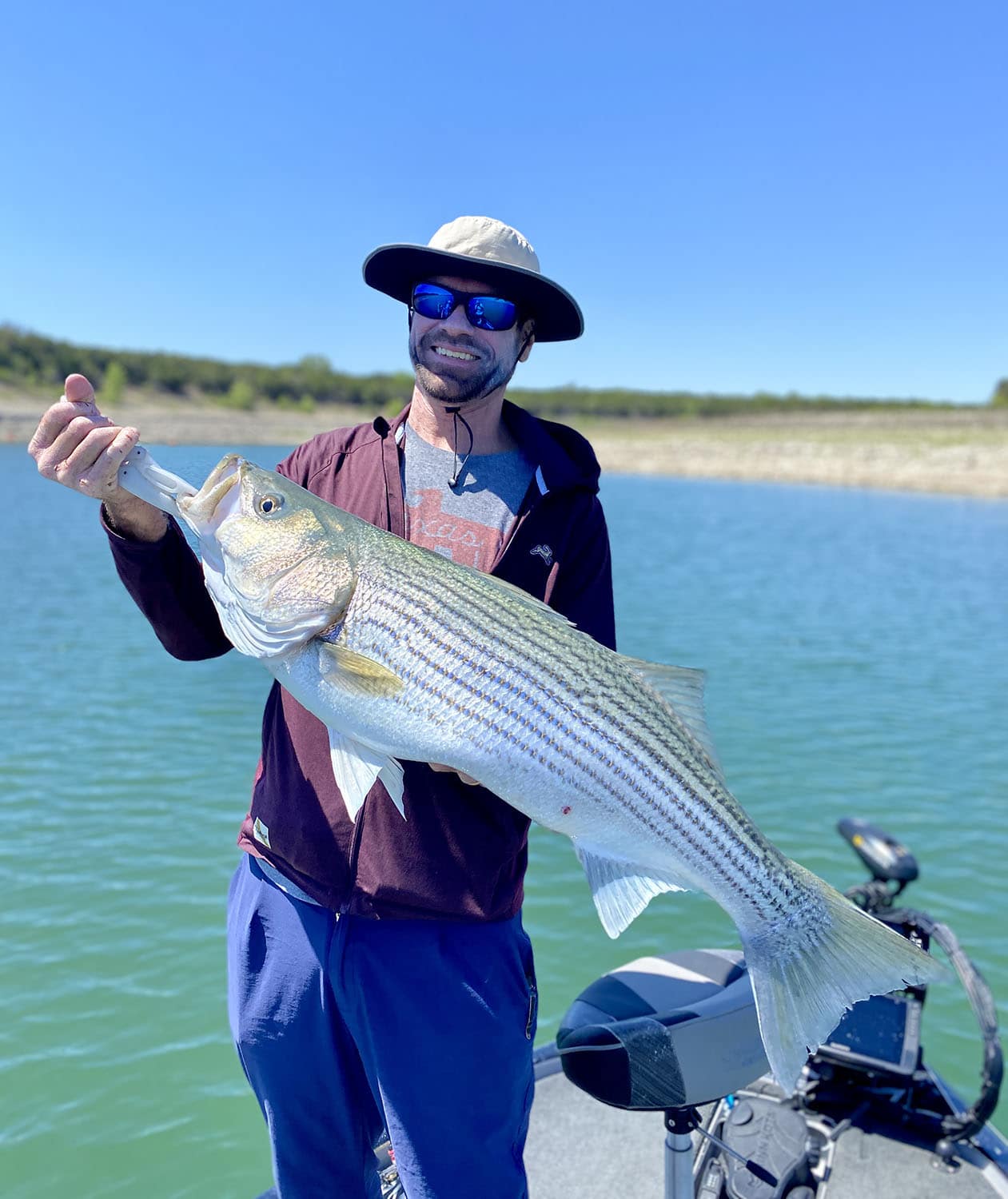 Cook your own meal tonight when you go fishing on the lake! Largemouth and Guadalupe Bass, White Bass, Striped Bass, Catfish, Crappie, and Sunfish are the primary species you'll find out here.
Lake Travis Zipline Adventures is an iconic lakeside destination! It's the longest, fastest zipline in Texas and it's a great way to get a birds-eye view of the whole lake.
When you're done flying across the lake, slip and slide into it at Waterloo Adventures! This floating water park and lakeside getaway includes over 600 feet of obstacle courses, plus an onsite food truck and cabana bar with beer and frozen drinks.
For sunset views across the lake, The Oasis is the place to go. This massive, intricate Mexican restaurant is one of many things that keeps Austin a little weird, and certainly beautiful.
Photo by Anvesh Uppunuthula on Unsplash