While the San Antonio St. Patrick's Day Festival & Parade may be canceled this year, they're still dyeing the river a shade as green as a shamrock.
Every year over the St. Patrick's Day weekend, The San Antonio River Walk Association transforms the 2.5-mile river that flows through downtown a bright Irish green with 25-gallons of eco-friendly dye. The official Facebook event suggests that the rich color lasts five days with additional applications, which means you have March 13 – 19 to witness the river change into a gorgeous spring green.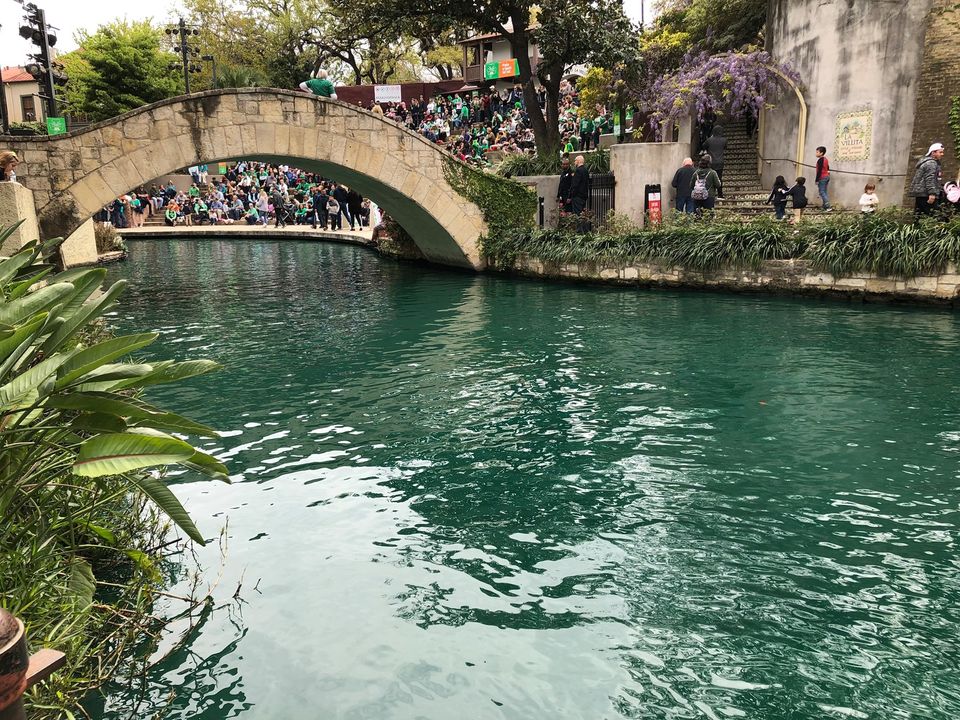 This free event also kicks off at Mad Dogs British Pub, their official sponsor, with a bagpiper playing a tune, floating down the river on a barge. As if you needed another reason to come on down. Grab a seat and a pint along the riverwalk at one of the many bang-up cocktail bars with spacious patios that hug the riverbanks. We recommend Waxy O'Connor's, On the Rocks Pub, and of course, Durty Nelly's, to really get in the spirit of the holiday season.
We're lowkey really psyched they're still going to dye the San Antonio river green for St. Patrick's Day. They've been dyeing the river green every single year since 1968, so it would have been a real shame to cancel the tradition. Canceling the parade comes in spite of Texas Governor Greg Abbott's orders to reopen Texas businesses to 100% capacity and to end the mask mandate on March 10th.
If you can't make it in person, they will be doing a Facebook Live every day from March 13 – 17, so you can always join the celebration from home. It's hard not to think about how this time last year, we were so naive to how toxic our ex, 2020, would be, so let's embrace a little luck of the Irish and say cheers to a better 2021.