Cowboy hats are baked into western culture, the symbol of vaqueros and outdoor living. If you're not from Texas, you might have noticed that cowboy hats are pretty common 'round these parts. So, whether you've grown up in the Lone Star State or you're new to moving here, you might as well jump on board and get yourself one. For something classic or exotic, here are the best cowboy hat shops in Austin.
Multiple Locations
Cavender's is chain boot shop with multiple locations all over the city. Carrying a pretty sweet selection of men, women, and kids cowboy hats in all kinds of colors and styles, Cavender's is sure to have what you need.
1522 S Congress Ave, Austin, TX 78704
Allen's Boots has been a South Congress tradition since 1977, notable for its giant red boot marking the entrance. Shop a solid inventory of men, women, and kids cowboy hats in a variety of styles to match your cowboy boots.
Read More: 10 Best Cowboy Boot Shops in Austin
1512 S Congress Ave, Austin, TX 78704
This custom hat shop next door to Allen's is not to be overlooked. Shop the hat style you want in a range of classic colors, and have a store associate cut and shape the hat for you in real time. Add accessories like pins, hat bands, and feathers to really make it your own.
Read More: The Complete Guide to Shopping on South Congress
Multiple Locations
There's so many boots at the boot barn, you might have a hard time skipping over them for a hat. But when you do, you'll find it so worthwhile. The Boot Barn carries a number of really affordable summer and winter hat styles, from straw to felt, in any Texas weather.
Multiple Locations
Boasting vaquero fashion for the whole family, Furia is Latino-owned with four locations around Austin. Shops kids, men, and women's hats in all shapes, styles, and colors.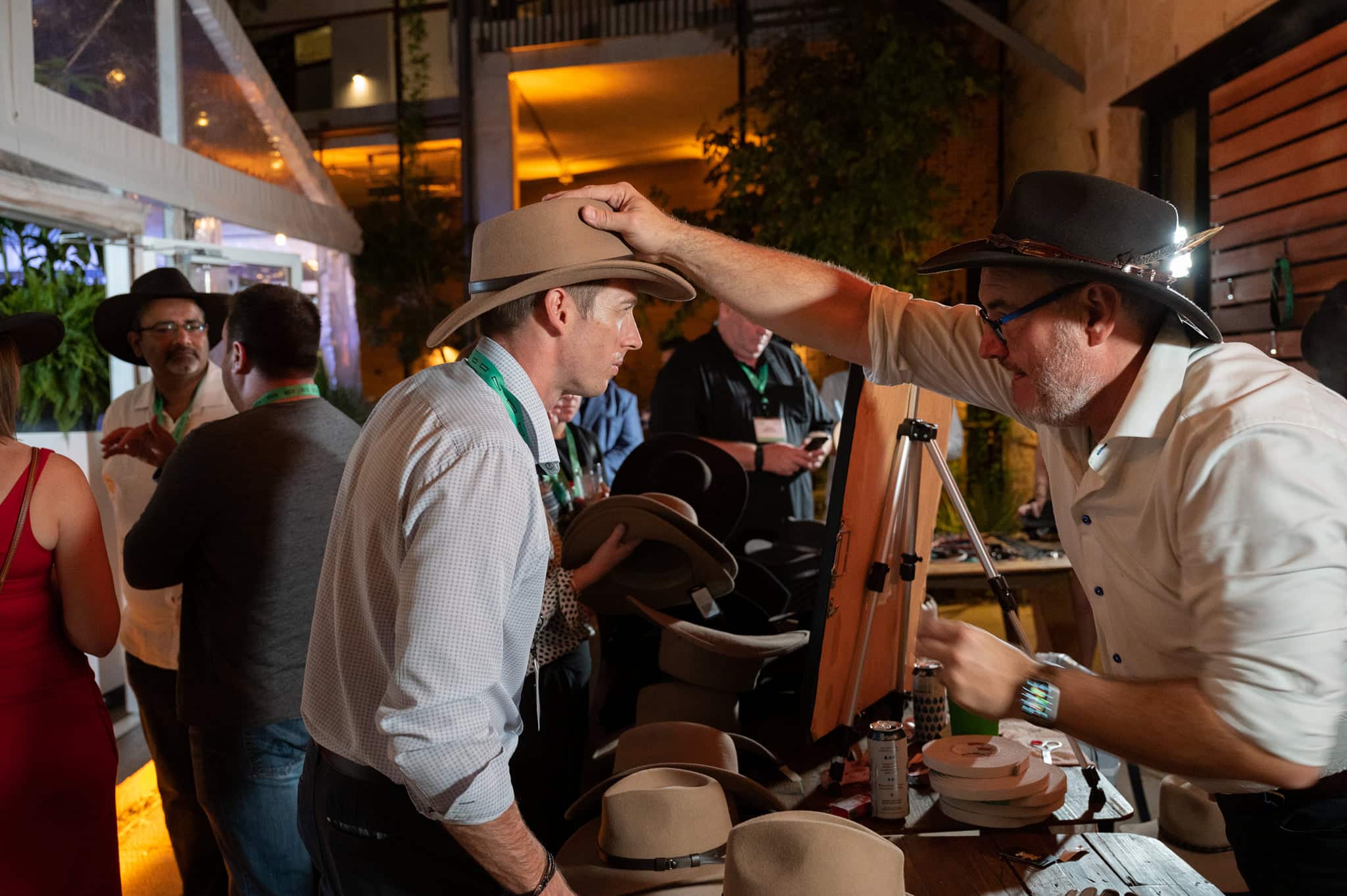 Kinney Ave, Austin, TX 78704
This appointment-only hat shop offers custom sizing and an online shore with some of the best cowboy hat styles you can find in Austin. They also deal in hat styles outside of the country look.
1333 S Congress Ave APT 160, Austin, TX 78704
Stay tuned for more cowboy hats in Austin from Tecovas! They just announced their first cowboy hat in a limited release earlier this summer.
6700 S Congress Ave, Austin, TX 78745
There are plenty of western-style cowboy hats in Austin at Gomez's. With locations all over Texas, this place is a great place to find a hat that feels like you.
And if cowboys hats aren't your style, make sure to check out our collection of trendy trucker hats.