It's crawfish season, y'all. Prime time for a crawfish boil in Austin runs from March through May, so make sure to get your fill of spicy crawdaddies, potatoes, sausage, and corn cobs this spring.
Here's where to find delicious crawfish, boiled right on site, in Austin, Texas.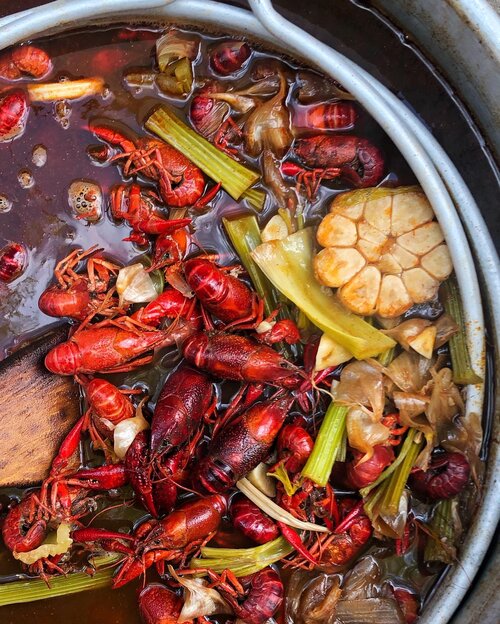 4827 E Cesar Chavez St, Austin, TX 78702
At Sawyer & Co, it's Fat Tuesday every Tuesday this crawfish season. Come get your juicy boiled mudbugs when you reserve a table or order pickup.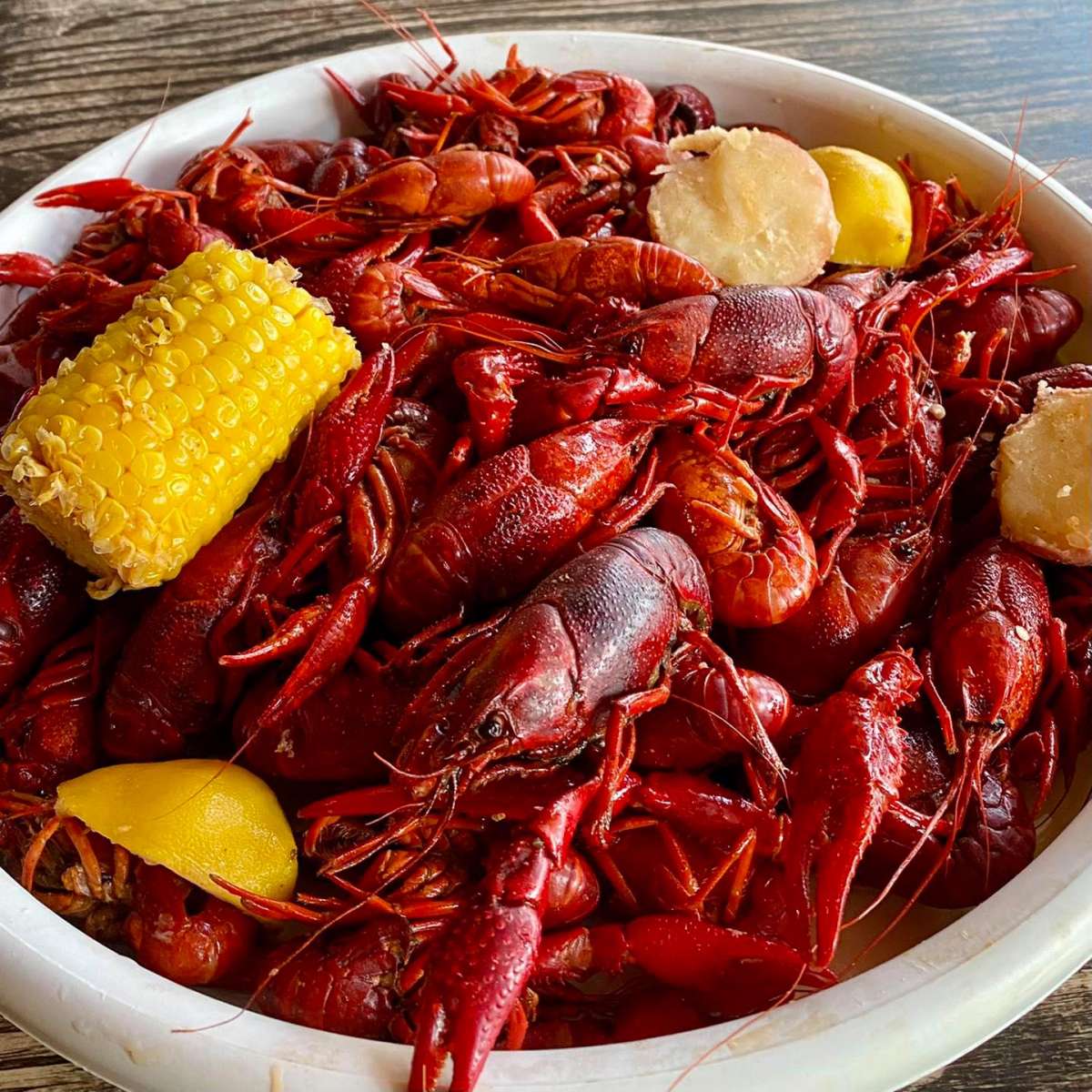 4404 W William Cannon Dr, Suite L, Austin, TX 78749
Cypress Grill boils crawfish every Tuesday and Friday, starting at 4:30 pm, until the season ends, giving you a crispy yet tender taste of New Orleans. Order curbside pickup or dine in.
1100 S Lamar Blvd, #1125, Austin, TX 78704
Enter a world of Viet-Cajun fusion at Mandala: gluten-free crawfish, hickory smoked pork & beef sausage, mushroom, sweet corn, and red potato all boiled in one giant pot. They've got a sweet family-sized deal where you get 1 free pound for ever 4 pounds purchased.
13717 Mopac Service Rd, #250, Austin, TX 78727
All crawfish, crab, and shrimp, all of the time. Try their signature Cajun-Asian Seafood Boil infused with housemade butter for some of the richest crawfish you've ever tasted.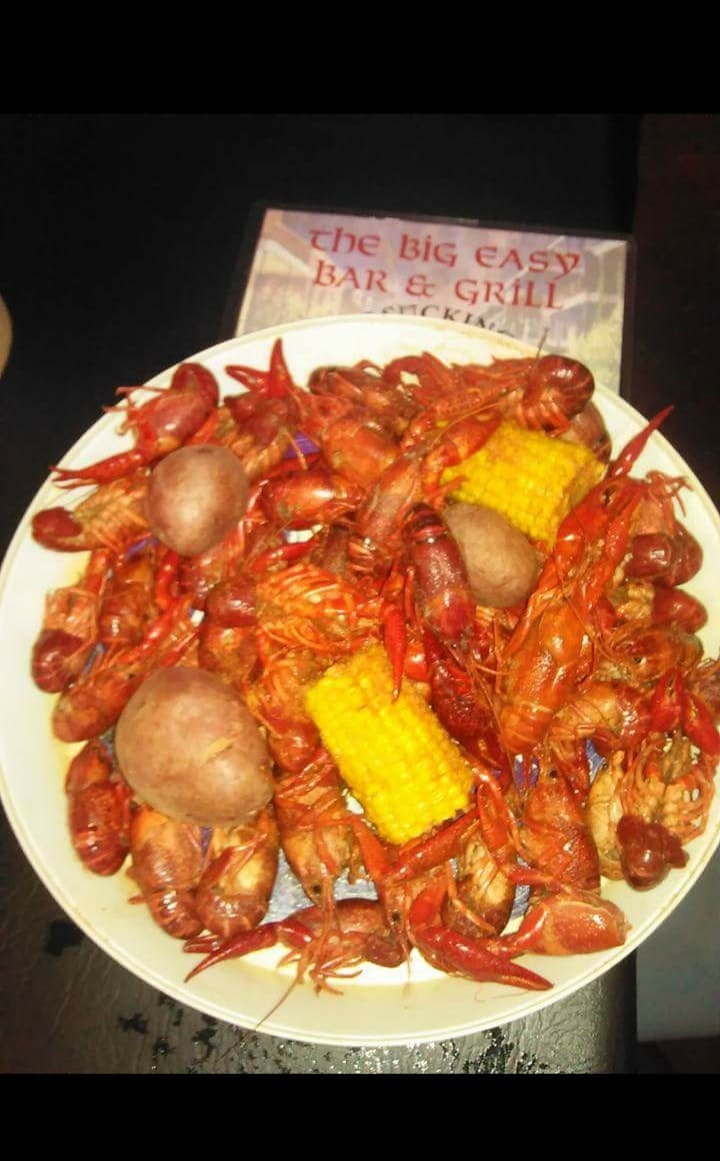 1720 Barton Springs Rd, Austin, TX 78702
This ultimate no-frills crawfish shack near Barton Creek does crawfish boils almost every weekend through the spring. Billed as "The Original New Orleans Po-Boy and Gumbo Shop Food," you literally can't get better than this.
909 N Lamar Blvd, Austin, TX 78703
Easily the most Texan Cajun restaurant, Shoal Creek Saloon brings that southern Texas feel to the crawfish boil every single day from 11 am – 10 pm.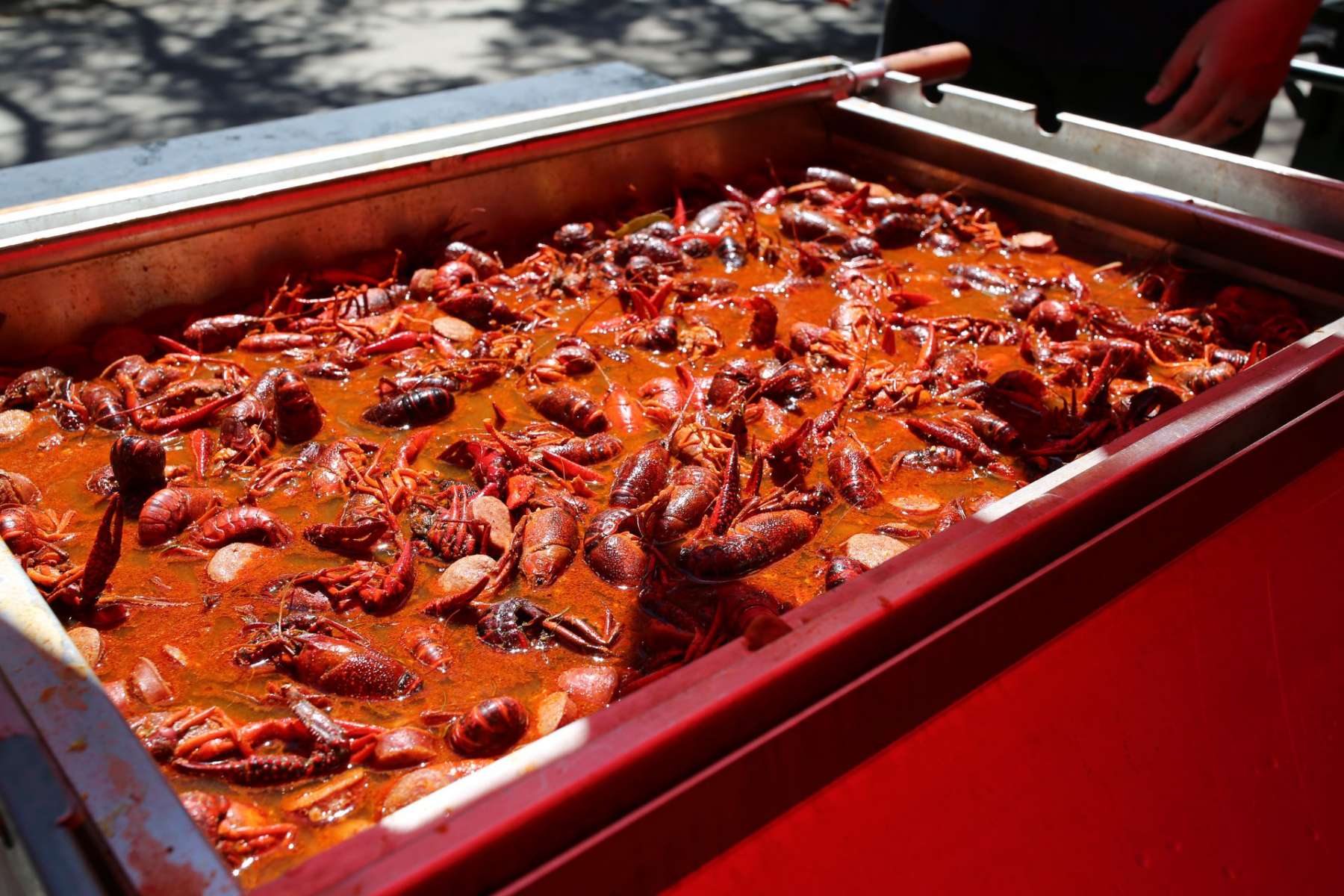 10212 Manchaca Rd, Austin, TX 78748
If you thought you knew the best spot for a crawfish boil in Austin, forget everything. Moontower Saloon is doing a $6 per pound crawfish boil this Saturday, April 24th, starting at 2:30 pm. Just make sure to pre-order so you get your fill.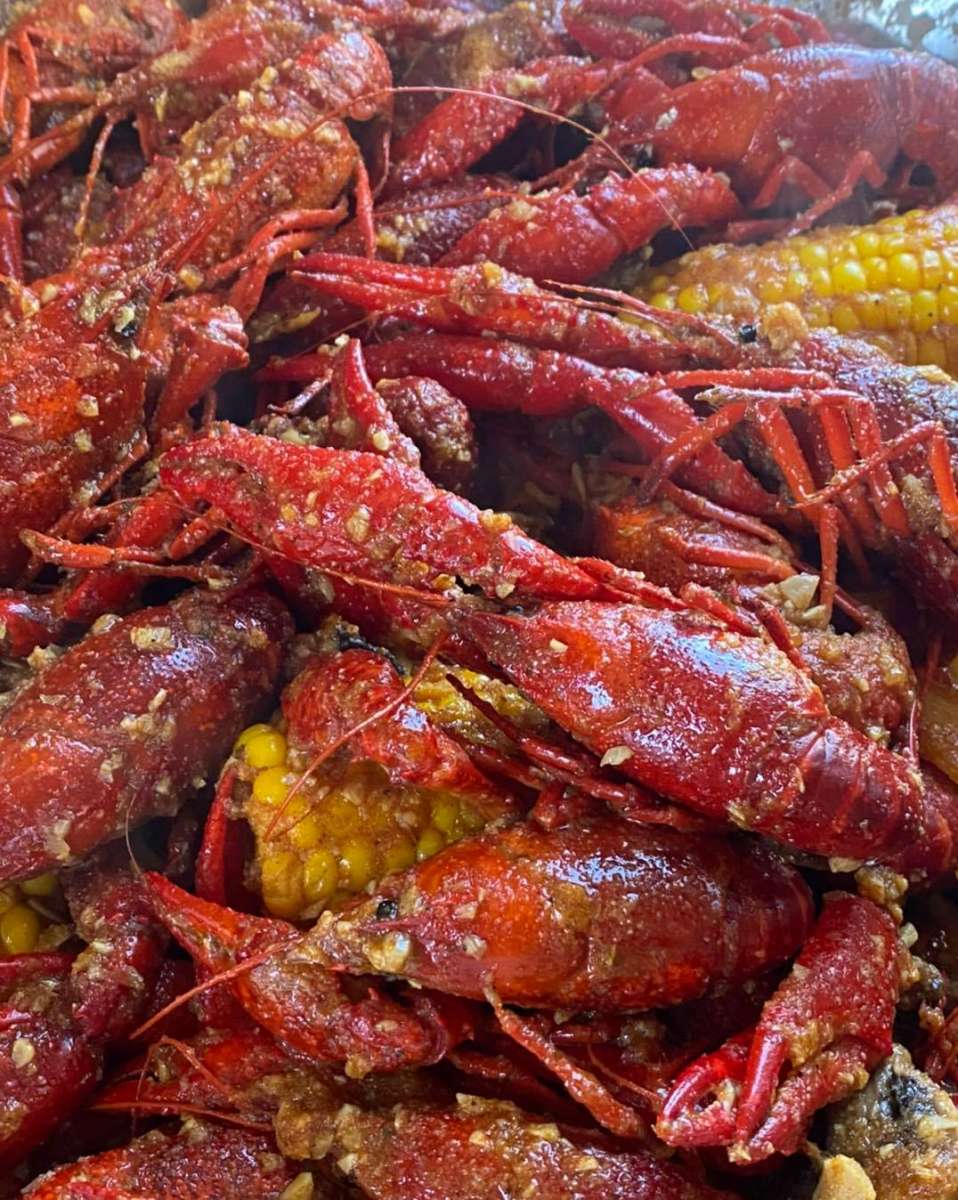 3520 Great Knot Pass, Pflugerville, TX 78660
Just a few minutes outside Austin, Craw Away is doing a crawfish boil almost every weekend, but make sure to check their Facebook page for confirmation. Get crawfish for $8.99 per pound, and every 3 pound comes with corn, potatoes, and mushrooms. You can add spicy sausage for $2 per link.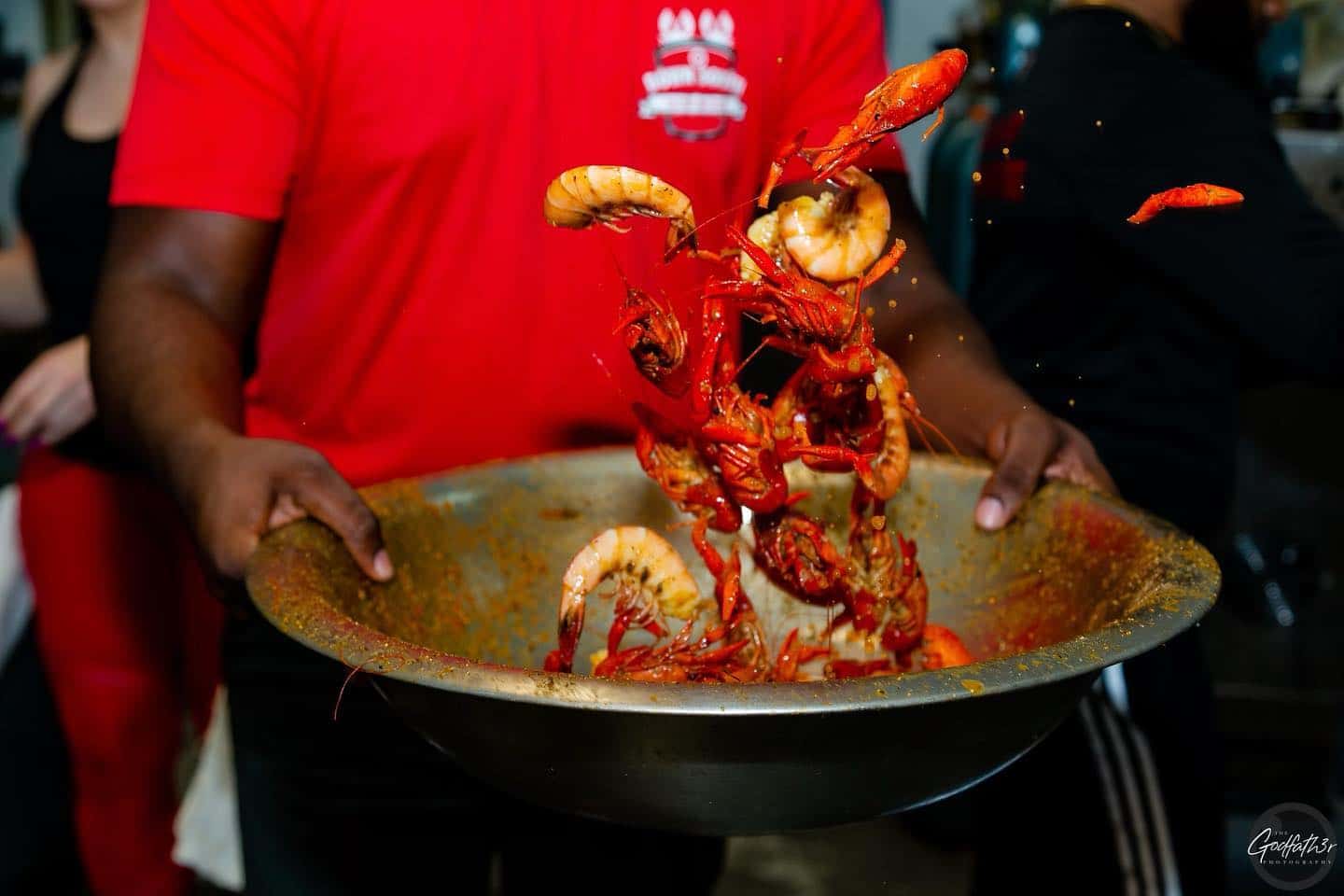 15630 Vision Dr, Pflugerville, TX 78660
And finally, the granddaddy of the crawdaddies, Down South CaJJun Eats is not to be missed all the way up there in Pflugerville. Order regular or spicy in flavors like CaJJun, Lemon Pepper, or both. Either way, the crawfish here "tastes so good, don't make no sense."