Something about 2022 felt like a fever dream, so we're more than ready to wake up in 2023. Austin is full of incredible New Year's Eve parties, dinners, and celebrations, with New Year's Day events to follow. Here's some of our top picks for celebrating New Year's Eve and New Year's Day in Austin.
New Year's Eve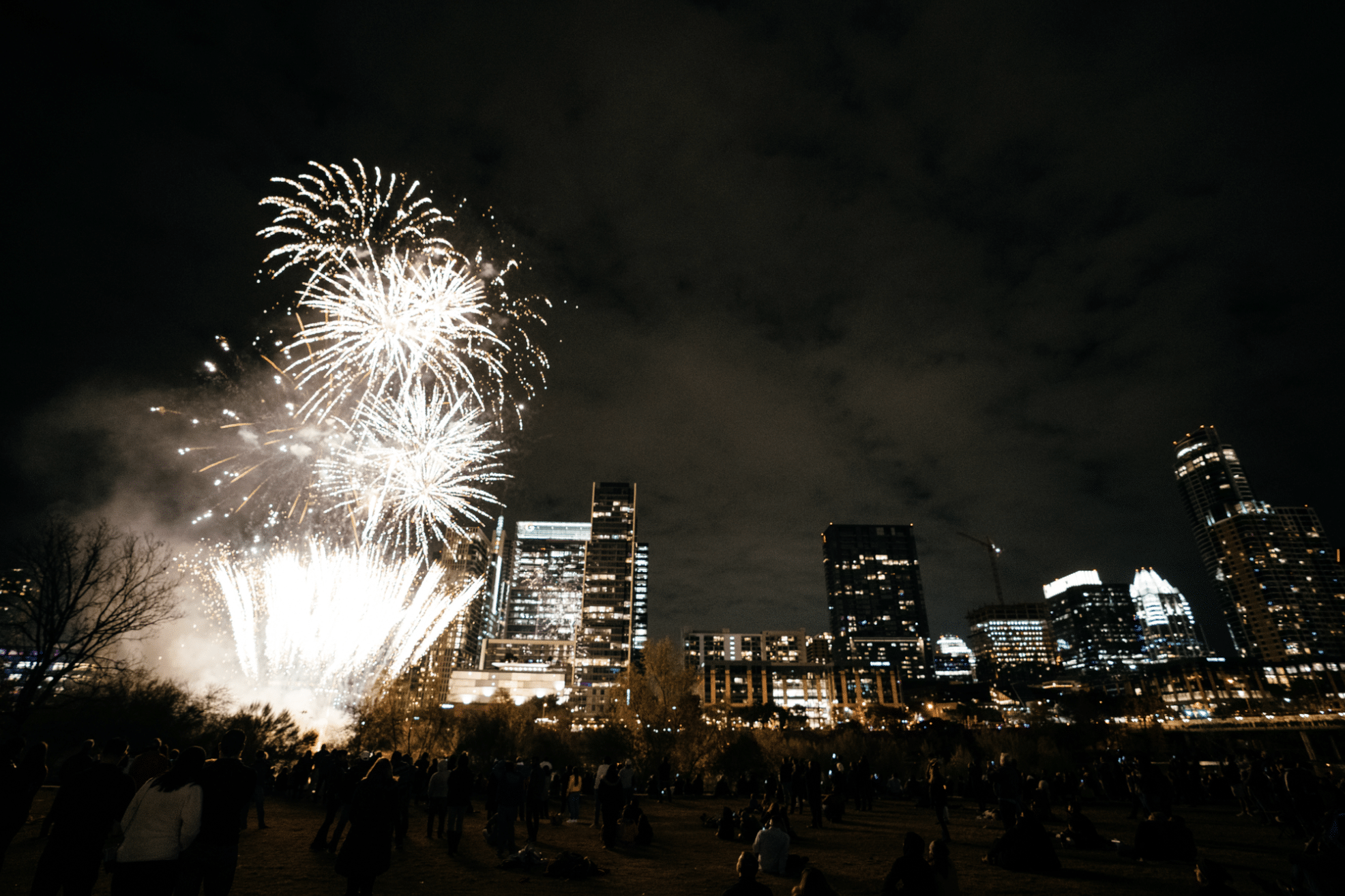 Auditorium Shores
800 W Riverside Dr, Austin, TX 78704
The City of Austin will host its annual Austin's New Year celebration at Auditorium Shores on Saturday, December 31, from 6 p.m. – 12 a.m. The event will feature live performances by El Combo Oscuro, Taméca Jones, The Texas Gentlemen, and Extragrams. Guests will enjoy food from 10 food trucks, including Burro Cheese Kitchen, Amy's Ice Cream, Garbo's Lobster and Shawarma Point. For the first time, beer, wine and champagne will be available for purchase for guests who are 21 and older, in a designated beer hall. A dynamic firework display at midnight will ring in 2023 with style.
The event will feature a variety of special guest appearances and performances throughout the evening. At 7:30 p.m., emcee Trevor Scott (host of We Are Austin on CBS Austin KEYE-TV) will welcome guests and introduce the night's first performers, local drag troupe, Extragrams. Following their performance, El Combo Oscuro, a psychedelic-cumbia band, will kick off the live music portion of the show at 8 p.m.
Extragrams will keep the party going with another performance at 9:00 p.m. The "Queen of Austin soul", Taméca Jones, will take the stage at 9:30 p.m. and at 10:30 p.m, Extragrams will give their final performance of the night.
Austin's New Year headliners, The Texas Gentleman, will start their show at 11:00 p.m. and help the audience say goodbye to 2022 with music spanning multiple genres. A New Year's countdown will occur at 11:55 p.m., and at midnight, an exciting fireworks show will ring in 2023.
400 Josephine St, Austin, TX 78704
Ring in the new year with a decadent four course meal at Carpenters Hall, including elevated offerings like foie gras ganache and corn + miso panna cotta along with an optional wine pairing. Afterwards, keep the party going with their New Year's Heaven's in Your Headphones silent disco. Seatings available from 6 to 10 pm. Tickets cost $100 per person, with optional $50 wine pairing; add the disco to your dinner for $60.
Dance the night away in the Q-Hut with a silent disco set by Ali Shaheed Muhammad of A Tribe Called Quest featuring unlimited spirits and a champagne toast at midnight. For a truly memorable evening, guests can opt for a private VIP booth with bottle service. General tickets are $100/person or $1,500 for a private booth and service for six; $160 for a general ticket + the four-course feast at Carpenters Hall before the party.
1101 Music Ln, Austin, TX 78704
Join Summer House on Music Lane to ring in the New Year, with holiday dishes such as a French Onion Tart, Caramelized Scallops, and a Chocolate Cheesecake with a gingerbread crust, plus an optional wine pairing. Dinner starts at 5 pm through closing. Tickets are $105 Per Person + optional wine pairing.
1316 S Congress Ave, Austin, TX 78704
Leave the long week/long year/long feelings on the dance floor and join San José for a groovy New Years Eve celebration. Feel the real love explosion with tunes from DJ Just Jim and a balloon drop that's begging for your boogie. This event is free to attend, so you really can't beat that!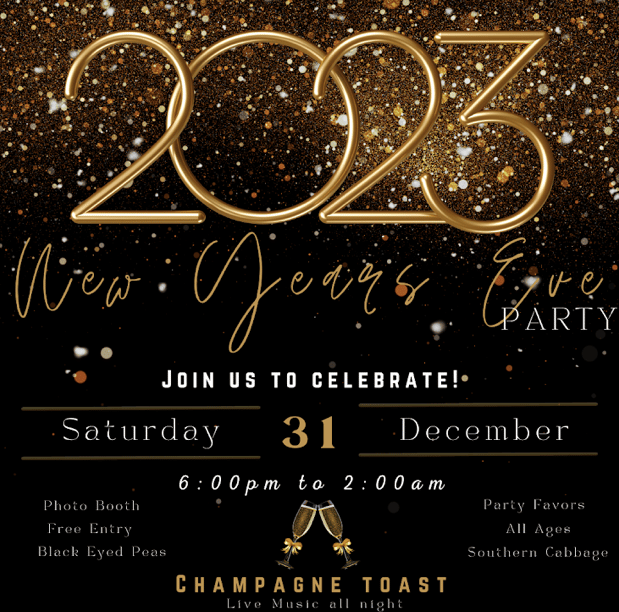 18626 Ranch Rd 1431, Jonestown, TX 78645
On Saturday, December 31, The Lucky Rabbit Live Music Bar & Kitchen will host a Lucky New Year's Eve Party that will be filled with festivities to bring attendees good luck and prosperity in 2023.
Classic New Year's Eve dishes that are meant to bring good luck in the new year will be on the menu, such as black eyed peas and Southern-style cabbage. In addition, at midnight there will be a complimentary champagne toast during which the party will cheer, "Rabbit Rabbit Rabbit" in unison to call in good luck. According to an old North American and British superstition, saying "rabbit rabbit rabbit" is a long-held tradition thought to bring about good luck. But it's not to be uttered just any old random day. If you say it on the first day of the month before any other words come out of your mouth, then good luck will be coaxed your way!
Live music acts for the day include Kevin Brandon Blystone at 2 p.m., Deville ATX at 6 p.m. and Keepers of the Rock at 10 p.m. Guests can also make memories in a photo booth decked out in New Years Eve props or play with complimentary party favors like glasses and hats.
While The Lucky Rabbit opens doors each day at 11 a.m. and live music that day starts at 2 p.m., the party will officially kick off at 6 p.m. Entry is free and open to the public. All ages welcome.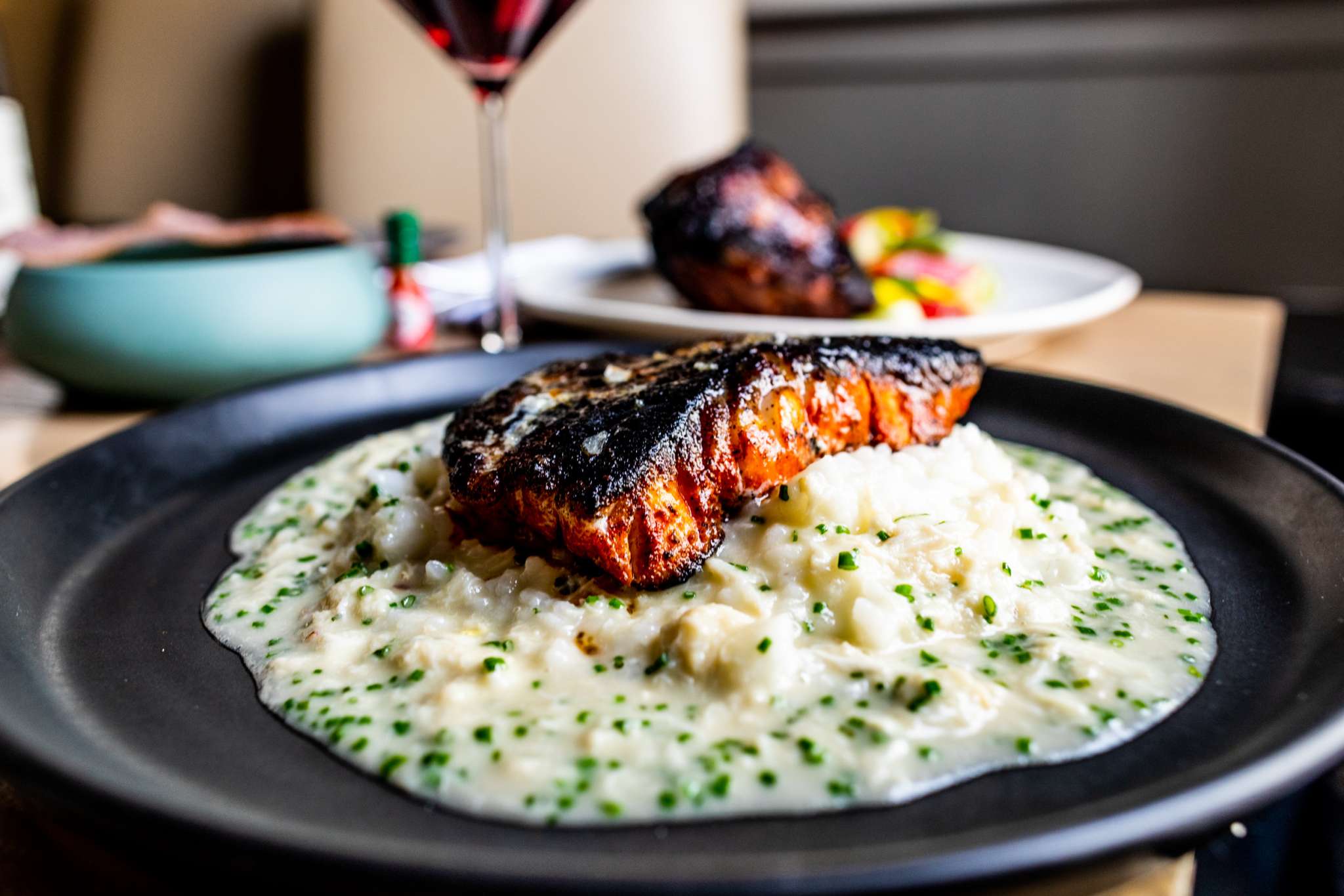 1610 San Antonio St, Austin, TX 78701
To ring in the new year on a delicious note, Olamaie will serve up a 3 course meal worth splurging on and savoring into 2023.
The first course will be a choice of Butter Beans, Gulf Crudo with brown butter, winter squash and country ham, or Jefferson Red Rice with Gulf Shrimp. Second Course will feature Blackened Dayboat Fish, Okra Gumbo, Duck, Veal Tchoupitoulas and a Wagyu ribeye or tenderloin. Caviar service is available for an additional fee. Flan, Grapefruit Semifreddo or a vegan sundae will serve as the final course.
Reservations for the Olamaie 
New
Year's
Eve
 dinner can be made on 
OpenTable
. Please let me know if you have any questions.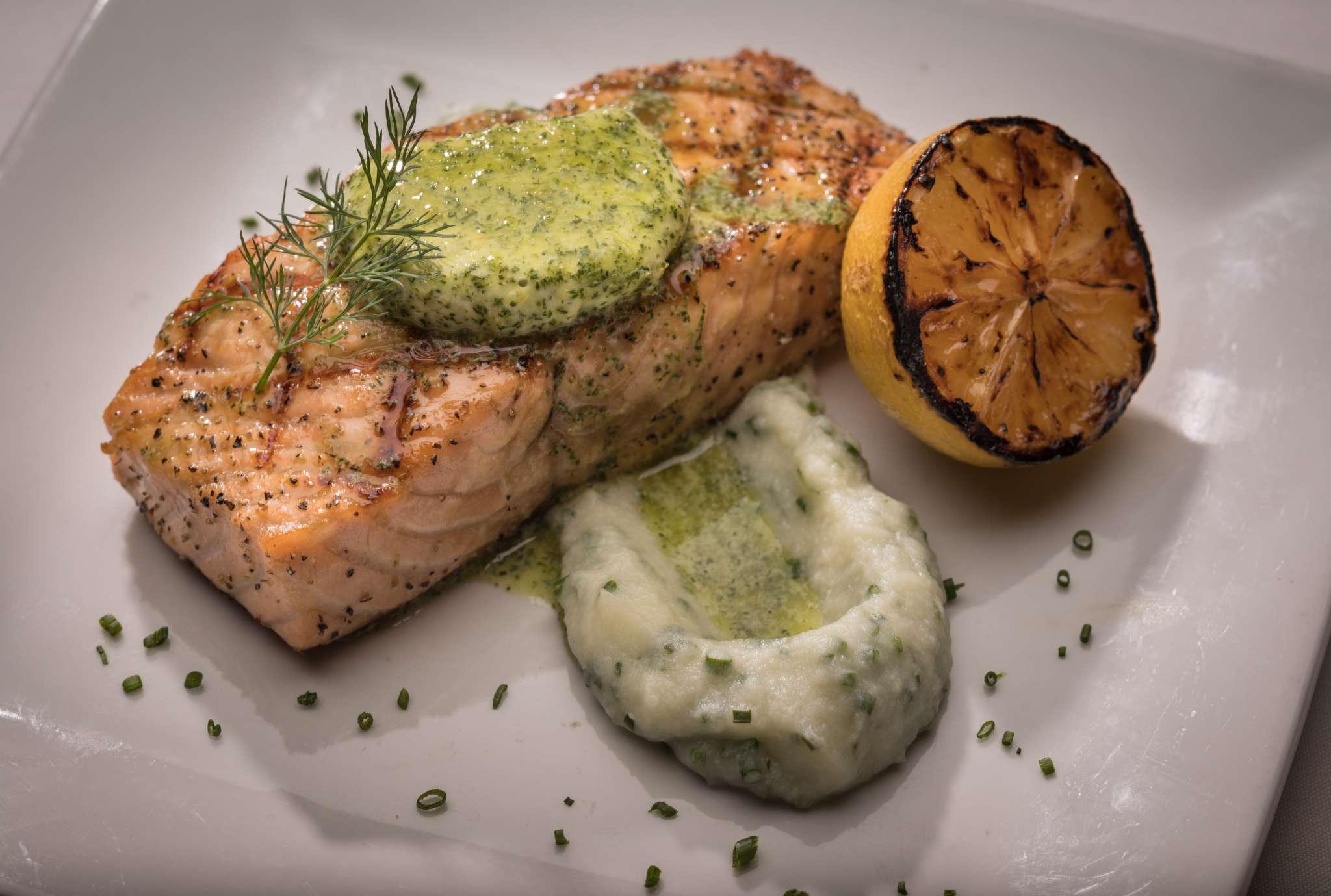 114 W 7th St, Austin, TX 78701
Perry's Steakhouse is offering a three-course prix fixe menu for New Year's Eve, available for curbside pickup from 4-10 p.m. on December 31. Guests have a choice of a soup or salad, entrée, and dessert for $75 per person; additional starters and sides are available. The prix fixe menu is available here and can be ordered online for curbside pickup on New Year's Eve.
7415 Southwest Pkwy, Austin, TX 78735
CARVE is offering a three-course prix fixe menu for New Year's Eve, available for curbside pickup from 11 a.m. to 10 p.m. on December 31. Guests have a choice of a soup or salad, entrée, and dessert for $75 per person; additional starters and sides are available. The prix fixe menu is available here and can be ordered online.
4000 E Palm Valley Blvd, Round Rock, TX 78665
Cork & Barrel is hosting its second annual New Year's Eve event! This year, they're taking it back a few decades and celebrating with a New Year's Eve 80s Bash.
In true Cork & Barrel fashion, there will be live entertainment throughout the evening, with 3 Piece & A Biscuit and DJ Mojo performing. There will also be a televised ball drop with a complimentary champagne toast at midnight. The night will include:
A chef-crafted snack table (included in the ticket price)

Signature cocktails and beer from Cork & Barrel's craft bar and on-site microbrewery available for purchase (not included in the ticket price)

Complimentary gift bag filled with 80s party favors
Tickets are only $25 per person and available on Eventbrite. The team highly encourages guests to show up in their favorite 80s best!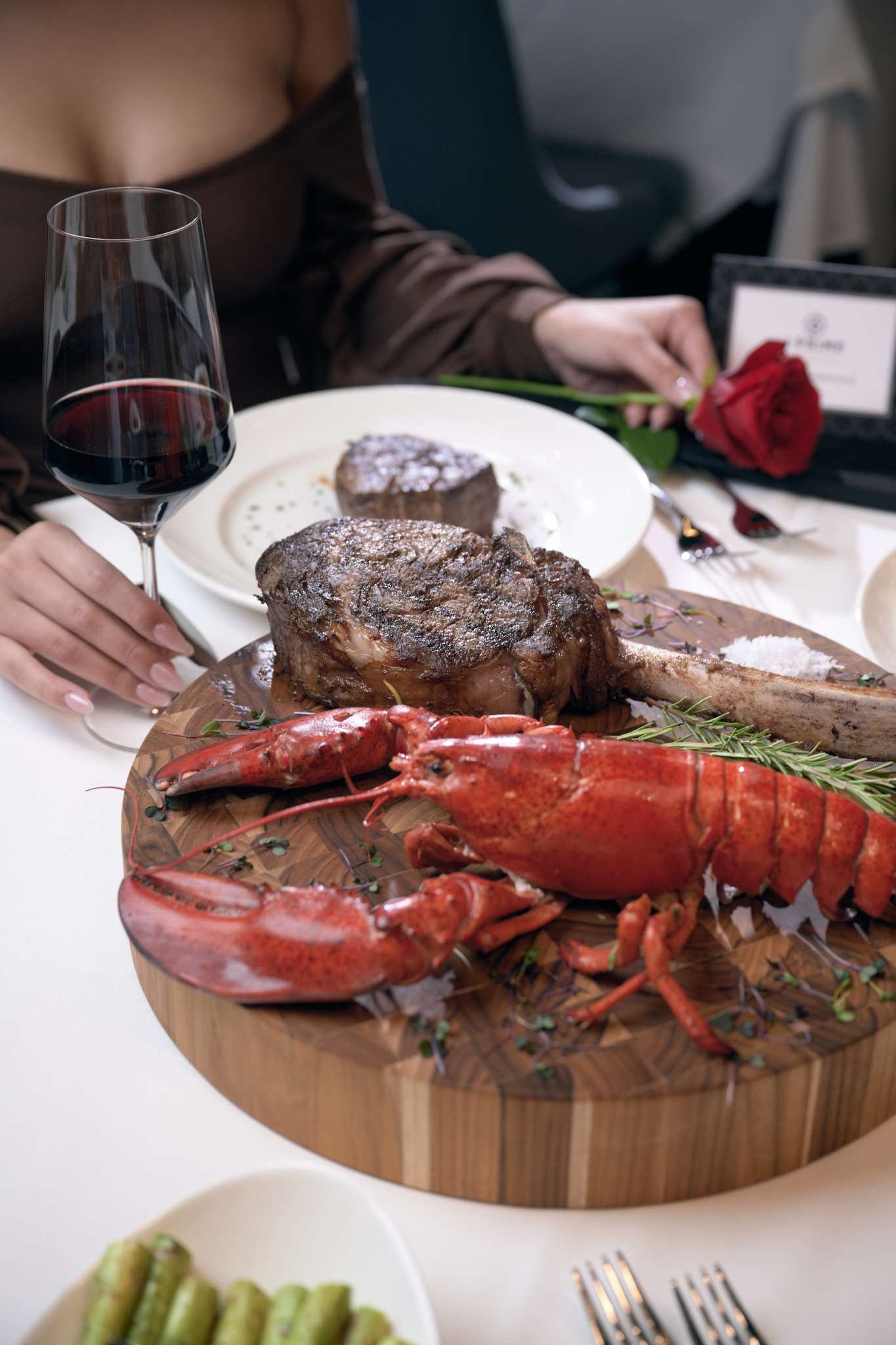 301 Brazos St #150, Austin, TX 78701
The steakhouse newcomer is offering a New Year's Eve pre-fixed menu for $129 per guest, available from 3 p.m. to close on December 31. This specialty holiday menu features an amuse bouche as well as the choice of appetizer, soup or salad, entree, sides and dessert (including J-Prime's showstopper of a decadent chocolate mousse cake). Reservations can be made online, and the holiday menu is available here.
307 W 5th St. Unit B, Austin, TX 78701
Indulge in the finer things in life at the Roosevelt Room's annual Roaring 20s New Year's Eve Party! This year there will be a specialty drink menu featuring tasty tipples created in the 1920s and pre-Prohibition era. While sipping on your cocktail, you can enjoy the sounds of DJ Beatsmode throughout the night. Purchase tickets here.
713 Congress Ave., Austin, TX 78701
The Paramount Theatre presents Bob Schneider's Great Big Spectacular New Year's Eve Party with very special guests Primo the Alien and Big Skinny! Doors open at 8 pm; show is at 9 pm. Paramount is breaking out the chandeliers and disco balls so you can experience Bob like you've never seen him before. Come party in the glittering-gold Paramount Theatre to ring in the new year!
You can't help but get on your feet with Austin-based electro synthpop queen Primo the Alien, who is "guaranteed to make you feel like you're living in 1987…if 1987 was a dangerously sexy, post-apocalyptic wasteland complete with kick-ass parties, flying motorcycles, and lots of glitter."
You'll also get to see what the big deal is about Austin's Big Skinny. Combining early '70s funk and RnB instruments, old school MPC drum tones, analog percussion, sub-bass synths, and an eclectic mix of song samples, Big Skinny's rich, organic sounds are reminiscent of Blackalicious, OutKast, and A Tribe Called Quest.
320 S Capital of Texas Hwy, West Lake Hills, TX 78746
To end 2022 on a high note, Hotel Viata's Laurel will host a New Year's Eve Pre-Fixe Dinner. On Saturday, December 31st starting at 7pm, guests can enjoy a 5-course pre-fixe dinner from the imaginative and talented Executive Chef, Tommy Suddeth. Courses will include Paella Arancini, Striped Bass, LHA Beef Tenderloin, a delicious Morello Cherry dessert and, of course, two glasses of bubbly. Reservations can be made on OpenTable.
New

Year's Day

7710 N FM 620 Building 7, Suite 750, Austin, TX 78726

The beloved gourmet hot dog franchise is ringing in the new year with its annual tradition of celebrating National Hangover Day. On January 1, fans can soothe their New Year's hangover with any burrito or burger and a PBR for $9.99. Dog Haus Four Points will also offer $5 pints all day long.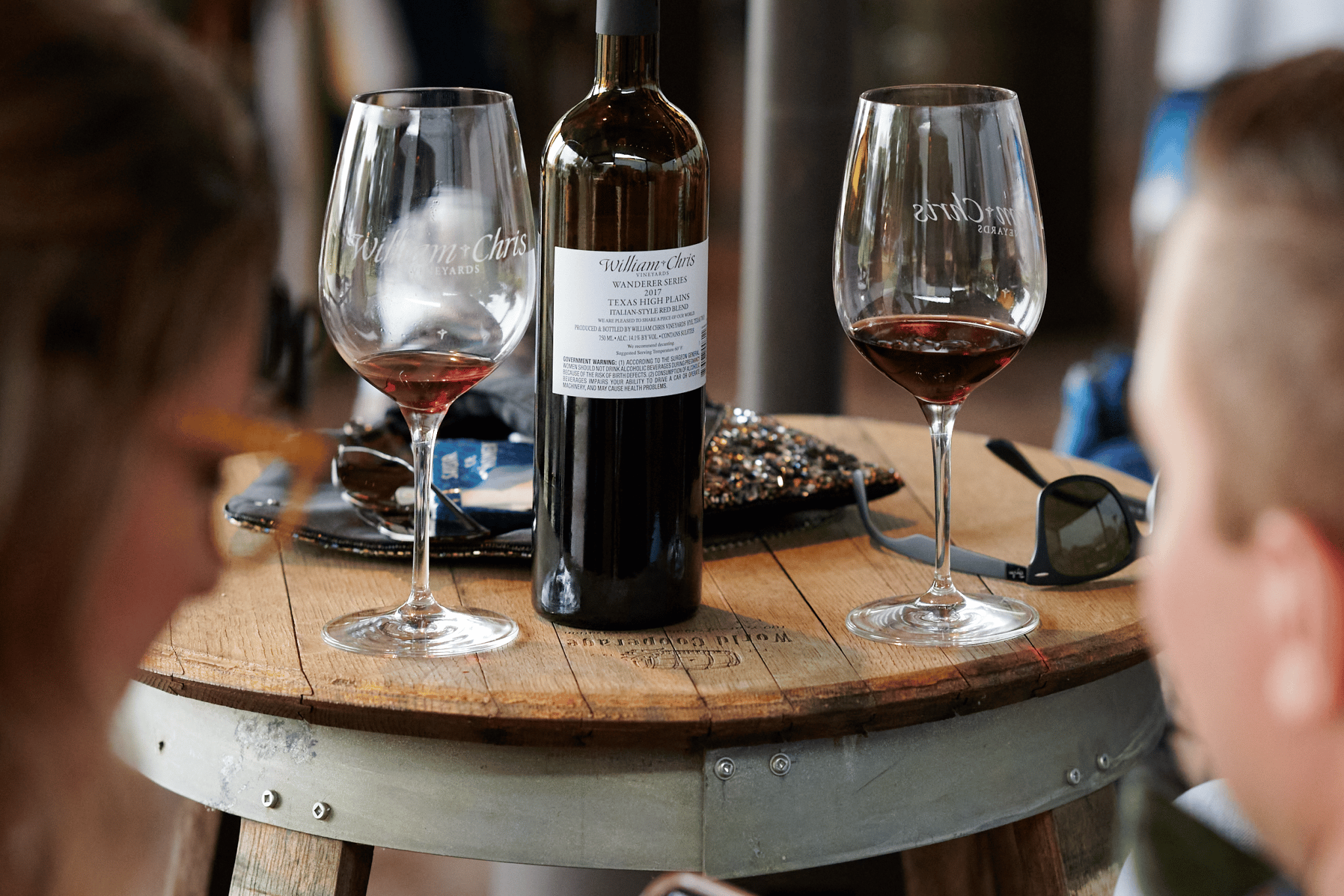 10352 US-290, Hye, TX 78635
The annual Black-Eyed Pea Cook-Off is a New Year's tradition that WCV fans flock to Hye for. Join us for a Southern-style celebration and help us crown our 2022 champion on Saturday, January 1st, 2023 at 1 PM. All tickets include; A New Year's toast with our winemaking team, barrel tastings, a meal by the WCV in-house culinary team, wine tasting tickets, an exclusive WCV Black-Eyed Pea t-shirt, a sampling of all black-eyed pea dishes, one vote to cast for your favorite dish, and live music throughout the event!
Tickets can be purchased for $50 (kid tickets: 21 and under for $12) If interested in entering your black eyed pea dish, contestant entry costs $75 and will include a greeter wine, plate of food & T-shirt. Contestants will be expected to arrive at 10am to start cookin'! There will be trophies for 1st, 2nd, and 3rd place ordered plus cash/wine prizes including:
1st – $500, Case of Wine
2nd – $250, 6 Bottles
3rd – 4 bottles of wine