That's what the holiday season is, after all, isn't it? A season of giving back. Here are a few ways to spread holiday cheer through donations and volunteer opportunities in Austin.
Austin-based nonprofit I Live Here I Give Here (ILHIGH) will serve for the fifth year as the official Community Leader in the Central Texas region for GivingTuesday, and will connect individuals, families, and local businesses with nonprofits they hold near and dear to their hearts so that all involved can make a resounding impact on the community that they love. On this GivingTuesday, support I Live Here I Give Here and reimagine all the meaningful ways you can make a difference by making an unrestricted, sustaining donation towards their fundraising efforts at ILiveHereIGiveHere.org, in an effort to help ILHIGH reach its goal of $100 million in cumulative funding for 2021.
Multiple Locations
In support of GivingTuesday on November 30, Austin-based authentic Tex-Mex restaurant Trudy's will be donating 10% of the proceeds from every Trudy's Combo plate purchased on 11/30 toward three of their Women of Trudy's charities, including BRAVE Communities, Carrying Hope and The SAFE Alliance. As a reminder, the Women of Trudy's are pillars of the community who were honored at the reopening celebrations for the North Star and South Star locations.
Guests of the restaurant are encouraged to order a Trudy's Combo plate that day, which includes one mini chicken & cheese stuffed avocado, one brisket flaquitie, one chicken & cheese flauta, one chicken suiza enchilada, and one brisket tinga taco, and the restaurant will make a contribution. Guests can also make donations directly to the charities during dine-in through QR codes that will be displayed at their table.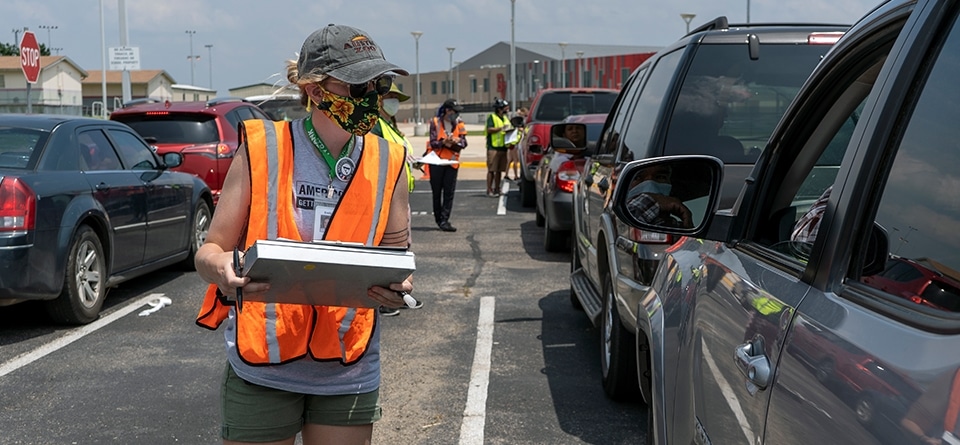 During the holiday season, it's important to remember that not everyone has access to a home-cooked meal. Central Texas Food Bank nourishes local communities in the fight against hunger, and has several volunteer opportunities in Austin with needs in the warehouse, mobile food pantry, kitchen, offices, and garden.
Remember the homebound this holiday season and volunteer to spread holiday cheer with Meals on Wheels. Their life-sustaining programs help support the lives of 5,000 Central Texas seniors, and your time and generous donations are needed!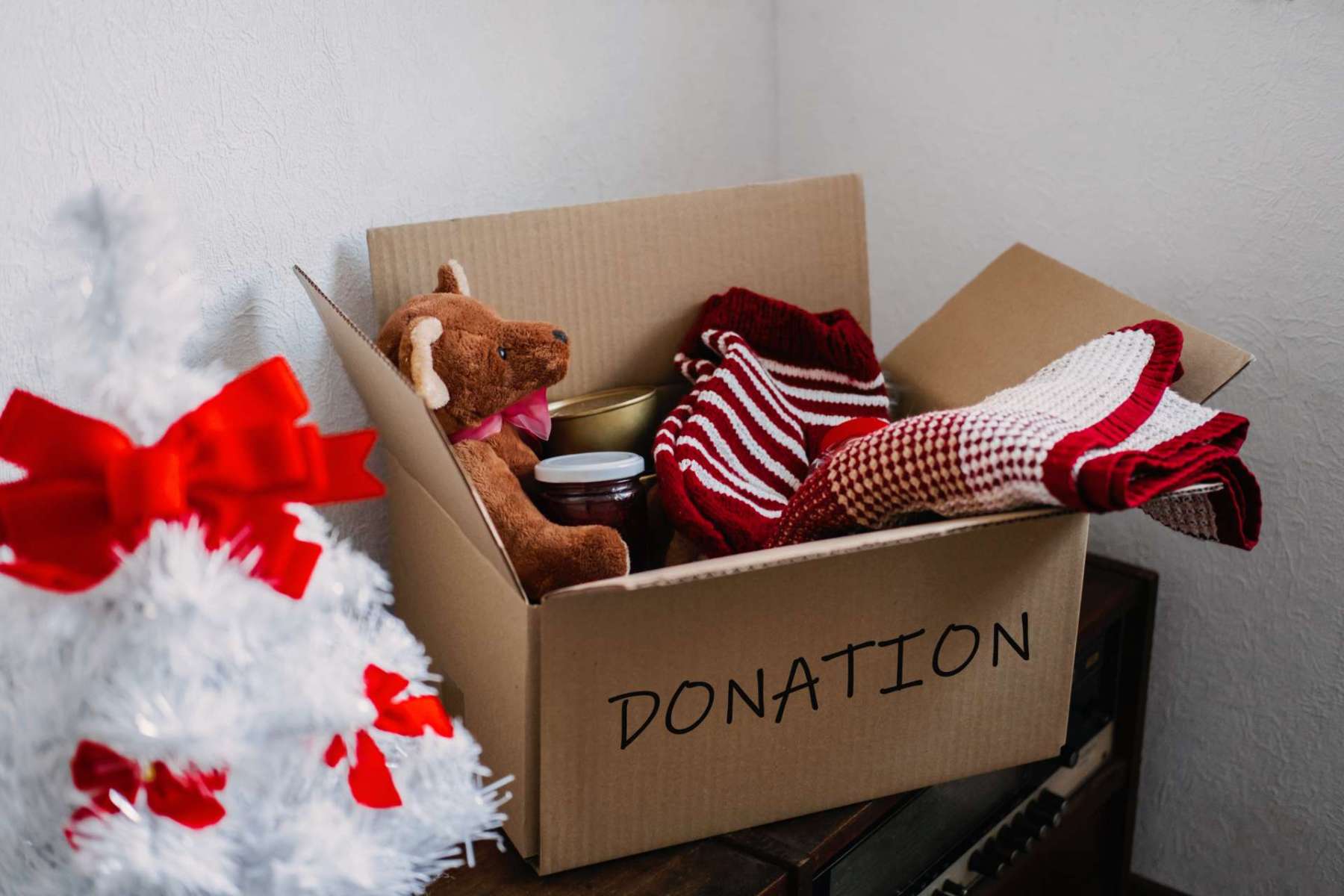 SAFE | Holiday Giving Programs supports a secure environment for over 1,000 youth, adults, and families. Every holiday season, they ask their clients what they'd like for Christmas, and they need your help to grant those wishes! Sign up for a wish list and a SAFE team member will pair you with someone in need.
The Travis County Sheriff's Office's Brown Santa program is a 501(c)3 non-profit organization that provides much-needed food and gifts to Travis County families in need during the holiday season. Volunteers meet in a warehouse and pack giant barrels full of essential items. This community event is supported by the community, for the community.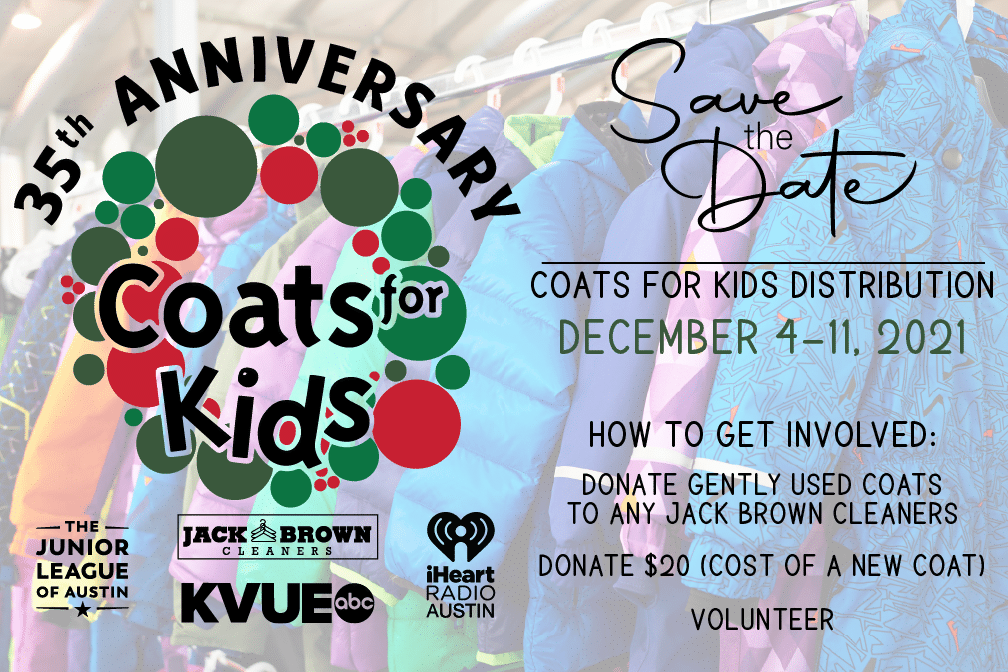 The 35th annual Coats for Kids Drive & Distribution aims to provide over 30,000 winter coats to kids who need them in Central Texas. This is one of those volunteer opportunities that doesn't take much of your time—just drop off your gently used coats at your local Jack Brown Cleaners between December 4 – 11, 2021, or donate $20 to buy a kid in need a new coat.
The university community is strong in Central Texas—every year, The Orange Santa Holiday Virtual Fundraiser supports almost 500 families and over 1,000 children with a connection to UT. Donations will support the purchase of gifts, toys, and meals for participating families. Orange Santa partners with the Hispanic Faculty and Staff Association (HFSA) in promoting the John Treviño Jr. Holiday Assistance Program, which gives an essential holiday meal alongside necessary assistance.