A European pool rental app just made its way into the United States in time for summer. Swimmy lets Austin pool owners open up daily reservations, so you can enjoy a private swim in paradise.
The new pool-sharing service allows you to find a pool within your vicinity and book a secure swim reservation for the day, usually per person. This takes the stress off of finding a body of water as quickly as possible once temps reach into the 100s and allows you to enjoy a day by the water in peace.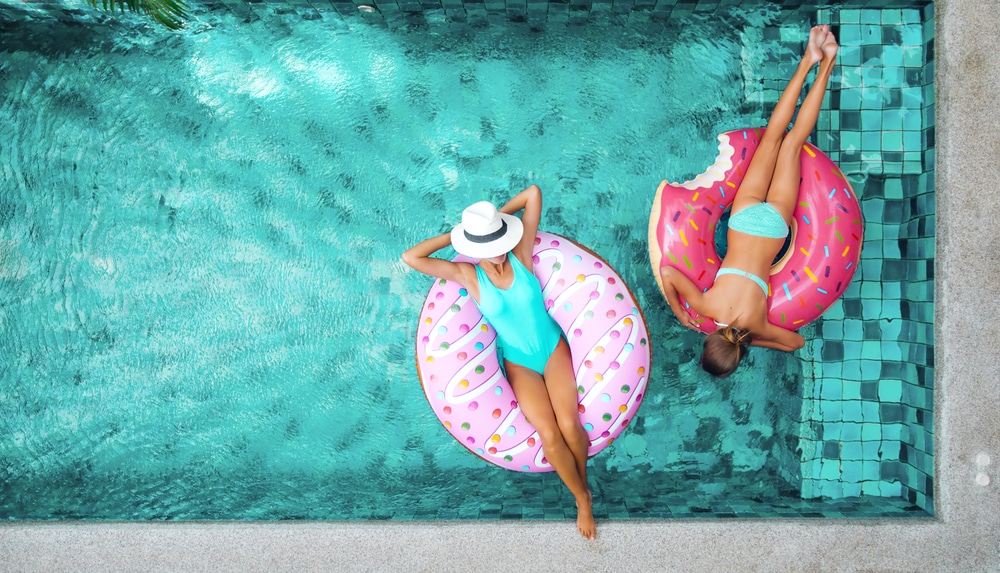 Thank goodness, too, because as much as we love that Barton Springs is getting rid of reservations in July, we all know how overcrowded our favorite natural swimming hole tends to get on both sides of the pool.
Bookings on Swimmy tend to range between $25-35 per guest per half day, but we've spied the current list and see a few reservations going for as low as $12. Booking an Austin pool rental for the day could include things like WiFi and bathroom access, lounge chairs and tables, access to the grill, and alcohol allowance, all specified by the pool owner in the listing.
If you have a little slice of heaven in your backyard that you're not using every day of the week, this might be a lucrative opportunity for you to make some passive income. To create your listing, simple specify your location, your pricing, and how many people you're comfortable having at your pool at one time, and ensure that your pool meets all safety regulations. You set the rules—like whether you want to let people use your bathroom or not—and your preferred schedule, and watch your backyard become a private getaway for your neighbors.
Austin pool rental app, Swimmy, is available for download on Apple and Android for free.