Summer in Austin, Texas, calls for refreshing cocktails that not only quench your thirst but also bring a smile to your face. The city is known for its vibrant bar scene, where mixologists craft unique concoctions to suit every palate. So, raise your glass, embrace the light-hearted Austin spirit, and savor the flavors of summer with these refreshing concoctions. Cheers to a summer filled with laughter, good company, and sips of the most refreshing summer cocktails you can find in Austin. 
View this post on Instagram
Watermelon Sipper
The Roosevelt Room
307 W 5th St
Austin, TX 78701

Cool off with the Watermelon Sipper at The Roosevelt Room. This fruity delight combines fresh watermelon juice, vodka, lime, and a splash of mint. Choose this summery potion and let the watermelon goodness transport you to a tropical paradise.
Jalapeño Paloma
Whisler's
1816 E 6th St
Austin, TX 78702

Spice up your summer at Whisler's with the Jalapeño Paloma. This zesty cocktail blends tequila, grapefruit, lime, and a touch of jalapeño for a fiery twist. It's like a party in your mouth, with a hint of Austin's sizzling personality.
View this post on Instagram
Pimm's Cup
Garage
503 Colorado St
Austin, TX 78701

Head over to Garage for a classic British summer cocktail – the Pimm's Cup. This refreshing libation combines Pimm's No.1, lemonade, and a medley of fruits and herbs. Sip on this taste of England while soaking up the Austin sunshine.
Frozen Basil Margarita
EastSide Tavern
1510 E Cesar Chavez St
Austin, TX 78702

Escape the heat with the Frozen Basil Margarita at EastSide Tavern. This frosty concoction brings together tequila, lime, basil, and a touch of sweetness. Savor the unique flavor combination as the refreshing chill runs down your throat.
View this post on Instagram
Frosé
Irene's
506 West Ave
Austin, TX 78701

Chill out at Irene's with their signature Frosé – a frozen rosé slushie. This delightful blend of rosé wine, strawberries, and a hint of citrus is summer in a glass. Slirp up this pink beauty and let the summer vibes flow.
Electric Kool-Aid
The Butterfly Bar
2307 Manor Rd
Austin, TX 78722

Embrace the eclectic at The Butterfly Bar with the Electric Kool-Aid. This vibrant cocktail mixes gin, elderflower liqueur, lemon, and butterfly pea tea, creating a mesmerizing color-changing experience. Sip on this psychedelic elixir and let your senses soar.
View this post on Instagram
Coconut Mojito
Kitty Cohen's
2211 Webberville Rd #3548
Austin, TX 78702

Transport yourself to a tropical paradise at Kitty Cohen's with their Coconut Mojito. This creamy concoction blends rum, coconut cream, lime, and mint, creating a refreshing twist on a classic. Order this cocktail and let the worries melt away.
Texas Mule
The Broken Spoke
3201 S Lamar Blvd
Austin, TX 78704

Embrace Texas pride at The Broken Spoke with their signature Texas Mule. This Lone Star State twist on the classic Moscow Mule combines Texas vodka, ginger beer, and a splash of lime. Saddle up and enjoy the refreshing taste of Texas hospitality.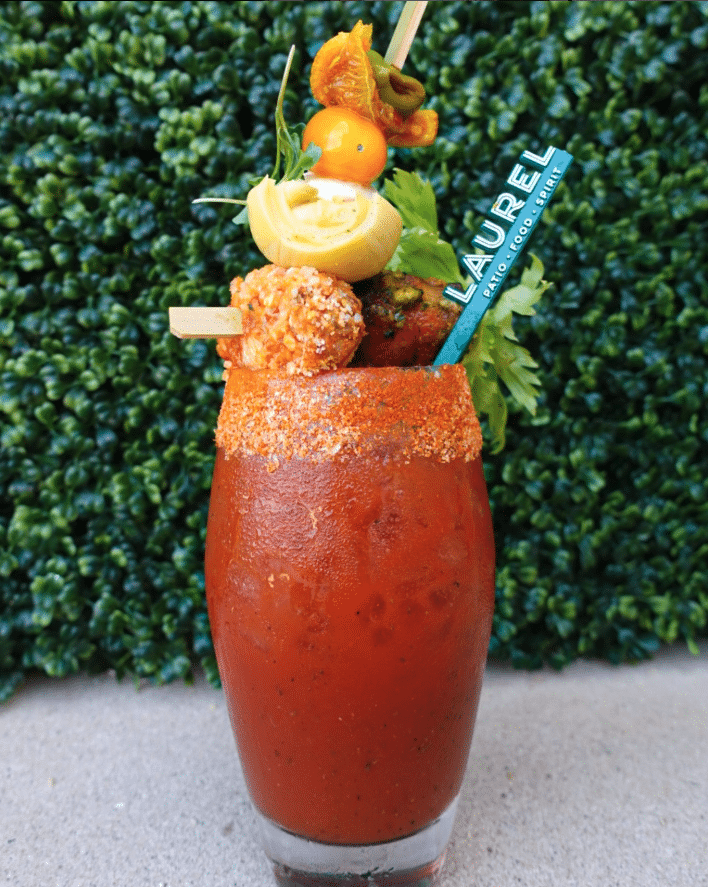 Bloody Mary
Laurel at Hotel Viata
320 S Capital of Texas Hwy
West Lake Hills, TX 78746
Laurel's Bloody Mary is where Austin meets the Amalfi Coast. The cocktail uses Calabrian Chile – an extremely versatile ingredient, providing heat and flavor– and is garnished with a chicken Parmesan wing, anti-pasta skewer, and pickled celery.
Baklava Matcha & Cowboy Cookie Cold Brew
Jo's Coffee
Multiple Locations
Pop in any of the Jo's locations throughout the summer season to beat the heat and enjoy unique new curations such as: Baklava Matcha with pistachio, honey, and milk, Jalapeńo Lemonade, Strawberry Latte featuring espresso, strawberry puree, milk and whipped cream, and a Cowboy Cookie Cold Brew with coconut, butter pecan, chocolate, and oat milk.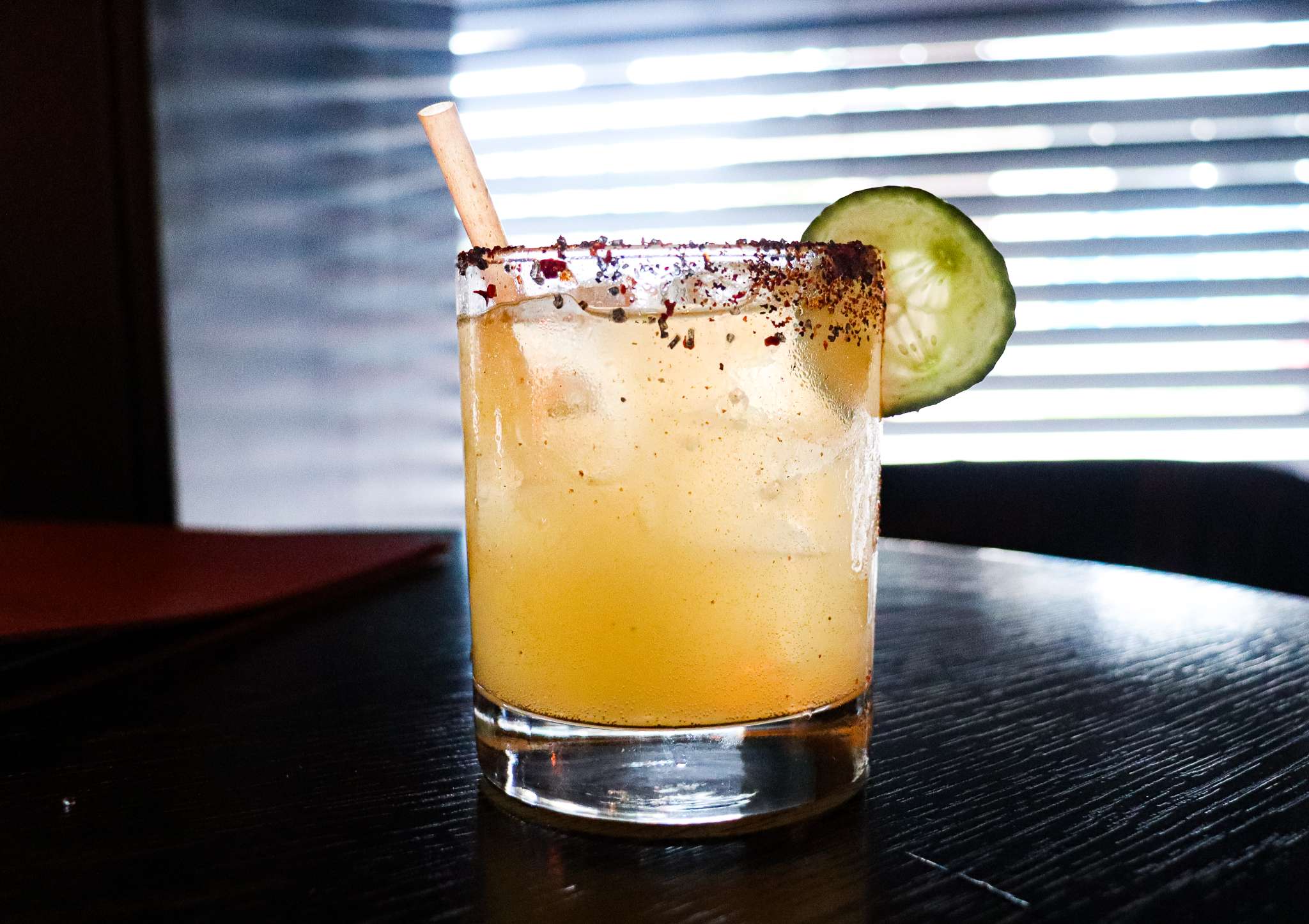 Strawberry Mule & Southern Hospitality
Acre 41
1901 San Antonio St Unit 130
Austin, TX 78705
Acre 41 launched a new cocktail menu in addition to a new menu featuring USDA prime steaks, comfort-food favorites, and elevated classic dishes that go the "extra acre." Some of the best summer cocktails in Austin include the Strawberry Mule with strawberry & mint-infused vodka, ginger beer, and lime, and Southern Hospitality with Tanteo jalapeno-infused tequila, blood orange liqueur, agave, and cucumber.