Imagine drifting 18 feet above ground through the forest treetops on your morning hiking trip, only to stumble into a clearing and realize you're setting foot upon the largest land bridge in America. The San Antonio Skywalk officially opened last week, a six-foot wide, 1,000-foot long walkway that gradually elevates to 18 feet off the forest floor and offers magical woodland views.
The Skywalk is the last piece of a highly anticipated land bridge puzzle that's been in the works for months. The Robert L.B. Tobin Land Bridge, the largest land bridge in America, opened in December 2020 over Wurzbach Parkway and is directly connected to Phil Hardberger Park.
The land bridge at the San Antonio park stretches between 150- and 165-feet wide, and is designed to feel like a refuge that allows both people and animals to safely cross, elevated, over the highway. The experience is said to feel like climbing a hill, while cars pass quietly beneath you. The land bridge is outfitted with a seating area and is also ADA accessible.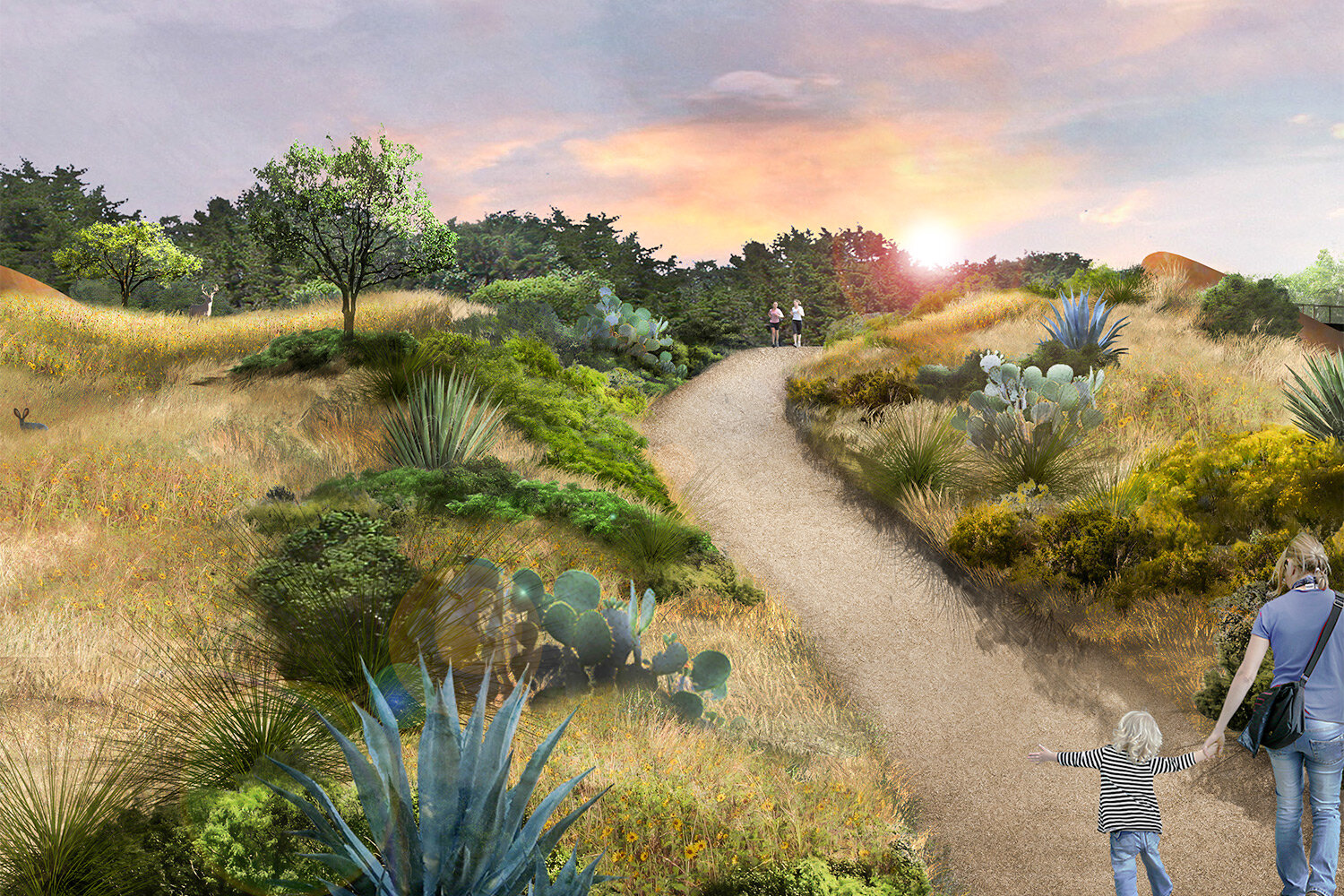 Wild vegetation provides food and shelter to animals that choose to cross the Skywalk land bridge, reclaiming a native habitat for the natural world. The land bridge connects both sides of Phil Hardberger Park, a 330-acre landscape with miles of winding trails that connect dog parks, outdoor classrooms, and play areas. The park, land bridge, and Skywalk are open from sunrise to sunset and bikes are not allowed.
Visitors wanting to use the Skywalk in the San Antonio park should locate the 8400 NW Military Highway entrance to Phil Hardberger Park, which will lead you to the Urban Ecology Center. Park there and walk about a half-mile along the path to the Skywalk. Or you can take the 13203 Blanco Road entrance and use the Water Loop Trail. Either way, you'll find yourself walking among the treetops about a half-mile into your hike.