Great Springs Project is on a mission to champion conservation in one of the fastest growing regions in the nation by building the largest nature trail in Texas, running from Austin all the way to San Antonio. The proposed 100-mile pathway would ideally connect the four great springs of South Texas—Barton Springs, Comal Springs, San Antonio Springs, and San Marcos Springs—by incorporating a series of existing trails and adding 50,000 acres of protected land over the Edwards Aquifer recharge zone. The Great Springs Project just released their Trails Plan, which includes maps of what this mammoth trail might look like, and projects an expected completion of the trail network by the Texas Bicentennial in 2036.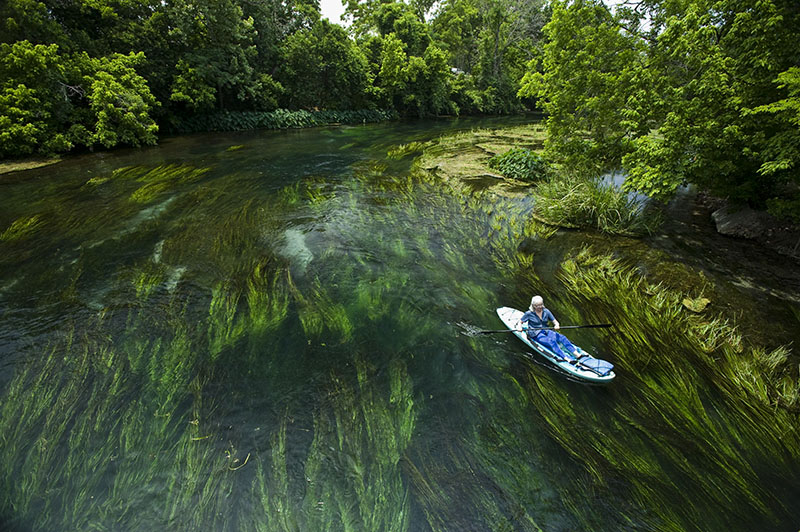 They're calling it a "green corridor," this large-scale natural environment that could one day weave effortlessly through the densely urban cities of South Texas, simultaneously providing alternative transportation and endless exercise for locals and addressing critical water, land, wildlife, and public health challenges. Billed as the One Great Texas Trail that could take you from the Alamo to the Capitol, the project's main goal is to protect major bodies of spring water from further urbanization.
Just last month, the National Park Service granted Great Springs Project the communal planning and technical assistance it would need to execute the trail's massive construction in a press release, which read: "When completed, the project will result in the protection of natural resources for both aquatic and non-aquatic endangered species, water quality protection for the over two million people in the corridor who rely on the Edwards Aquifer for their drinking water, an economic development catalyst for the cities and counties along the proposed trail routes, and access to nature and health benefits for the projected population of nine million people living in and between Austin and San Antonio."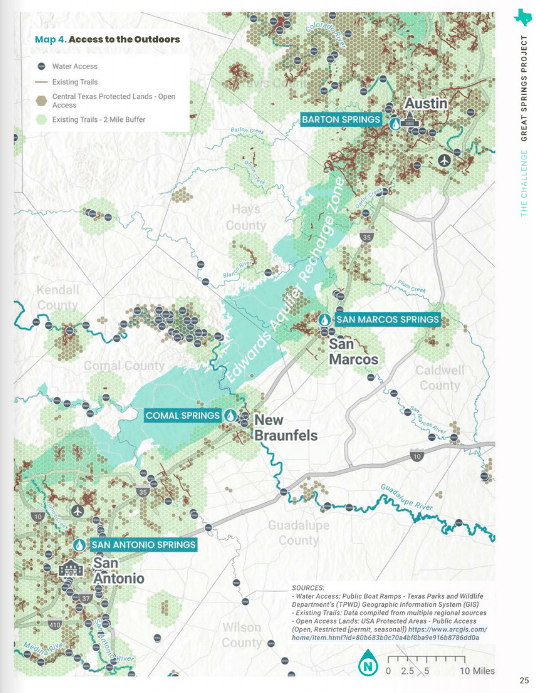 What's next? Now Great Springs Project will have to jump through a number of legal hoops, including conservation easements for landowners, and secure additional funding, but they seem undaunted. If all goes according to plan, we might see the completion of the largest nature trail in Texas by 2036.
Featured Image Credit: Omni Hotels