Austin seems to thrive on the company of food trucks gathered in a circle around a communal seating area. If not for Austin food truck parks, where else would we quickly stop for a bite to eat after lounging around Zilker Park all day? Food truck parks offer a wide variety of cuisine, open-air seating, a sense of community, and affordability, so there's no reason not to love these outdoor food courts. There's bound to be a food truck park in your neighborhood, but we've listed them all here for you in case you didn't know!
1720 Barton Springs Rd, Austin, TX 78704
Closest to Zilker Park and Barton Springs Pool for the Zilker resident, The Picnic is BYOB and surrounded by Austin favorites, like Habibi, the inventive The Mighty Cone, Have a Taco, Cannone Gelato Italiano AND Cannone Cucina Italiana, The Burger Truck, Coat & Thai, and The New Orleans Original Po-Boy and Gumbo Shop truck. There's even a Dog Treat Truck for the good boys. Across the street, shop jewelry, baby clothes, and localized gifts from trucks, too!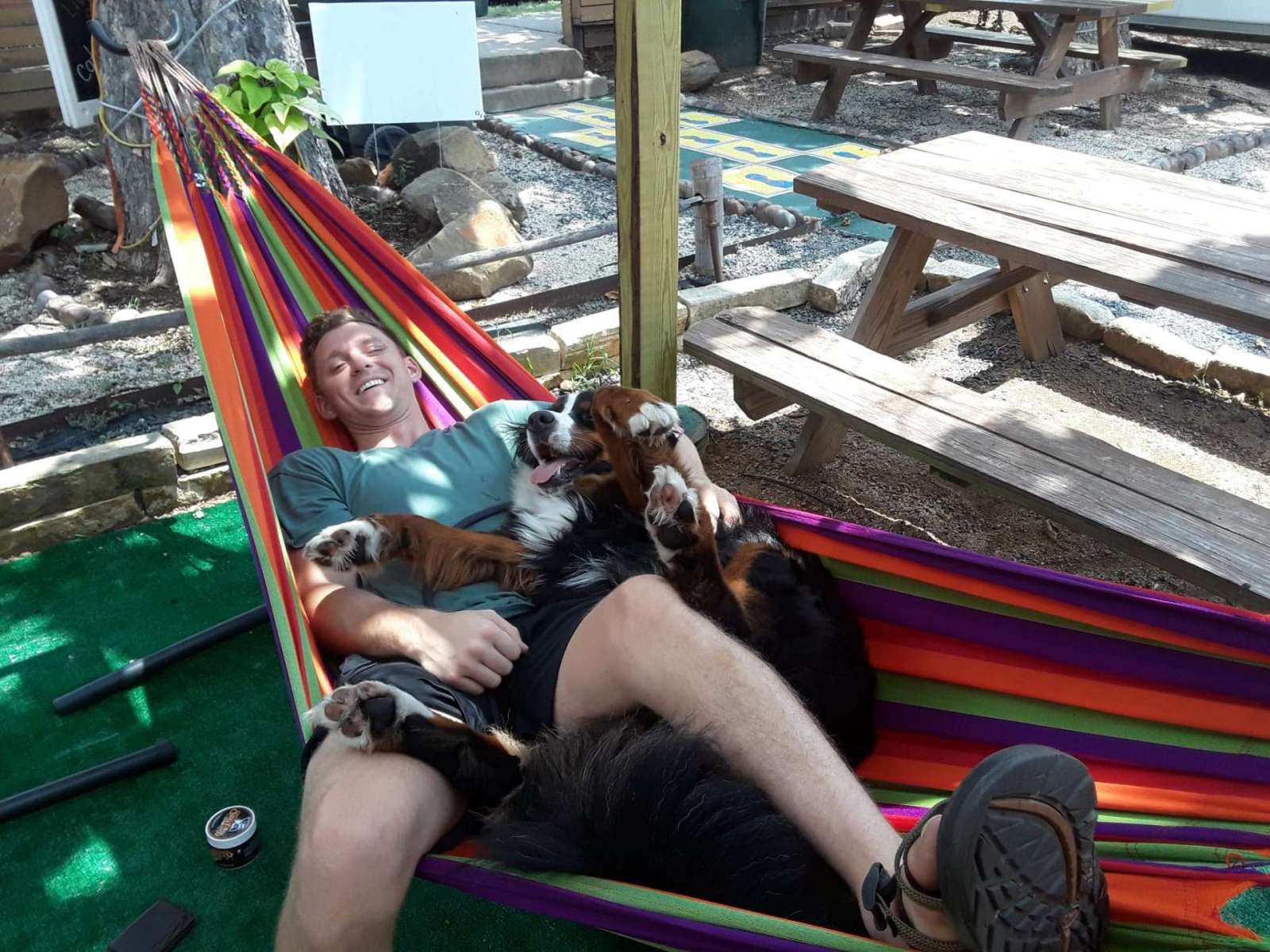 1211 E 6th St, Austin, TX 78702
Tucked away on East 6th Street, the Pangea Lounge is ideal for East Austinites. Here, you'll find food trucks like Columbian Artessano, Brazilian Boteco, Italian Casa Golosa, Venezuelan Pepitos 512, plus Tacos El Paisa and Mexican Antojitos. Pangea Lounge sometimes has live music, and always has swaying hammocks available for anyone who needs to rest. Find all this right behind Inn Cahoots, an underappreciated hotel & event space, complete with a rooftop lounge that offers breathtaking views of downtown.
1505 Town Creek Dr, Austin, TX 78741
Living in the Southeast Riverside neighborhood? The Buzz Mill is where it's at. This 24-hour coffeehouse, bar & ciderhouse (yep, it's open all night long) is perfect for kicking back with friends, while you munch on eats from the all-vegan Mission Street Burrito, JNL Barbecue, 1776 Cheesesteak Co., Plow Burger, and Plow Bao. There's even a Dairy Queen across the street for when you've got a sweet tooth craving.
*Local tip for someone who loves The Buzz Mill and the Riverside neighborhood: join The Lumber Society, a sorta secret adults-only boy/girl scout club, where you learn survival skills (and drink beer) at special events.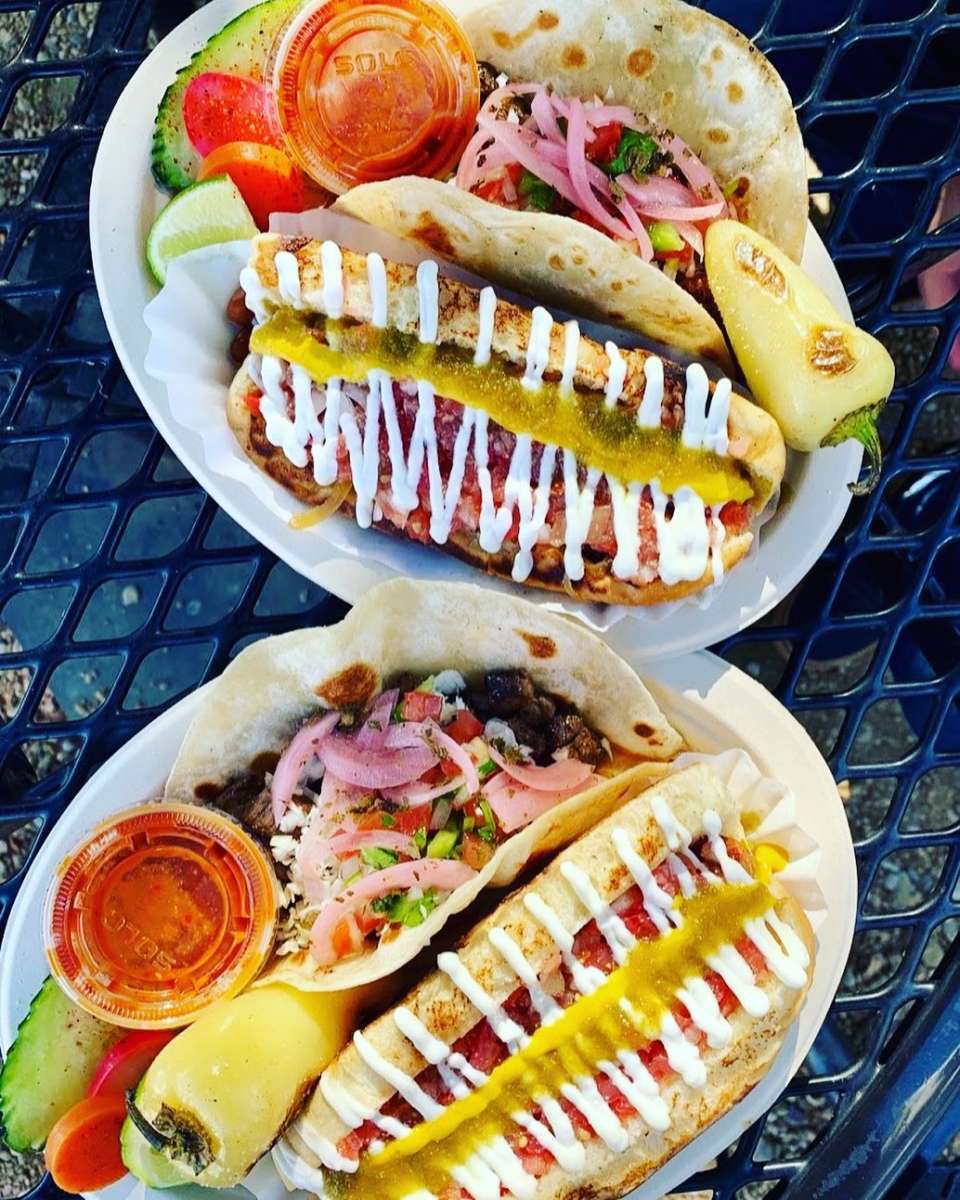 5000 Burnet Rd, Austin, TX 78756
There's a total of EIGHT trucks at this Brentwood food court. Enjoy Watzab Thai, Taco Sweets, T-Loc's hot dogs, Texas Go Freezee shaved ice, Venezuelan Budare's, Dawa Sushi, Judy's Mediterranean, and Little Beast Slider Co. One of our favorite Austin food truck parks, 5000 Burnet is BYOB and located on a healthy strip of local businesses that make this neighborhood extremely walkable.
1311 S 1st St, Austin, TX 78704
Bouldin Creek folks will love the laid-back South Austin Trailer Park, a neighborhood food truck park on the south side of Austin. Steps away from South Congress are food trucks like the legendary Bananarchy, vegan Conscious Cravings, and the one-and-only OMG! Oh My Goatness with goat cheese paninis and ciabattas.
411 W 23rd St, Austin, TX 78705
UT students love the food truck park behind the University Co-Op. Just look for the World's Largest Longhorn and you'll know you've made it. Taste delicious from-scratch meals from Vittle Vibes, Taqueria Jefe's, the totally distinctive Momora Austin, Song La Thai, and so many more.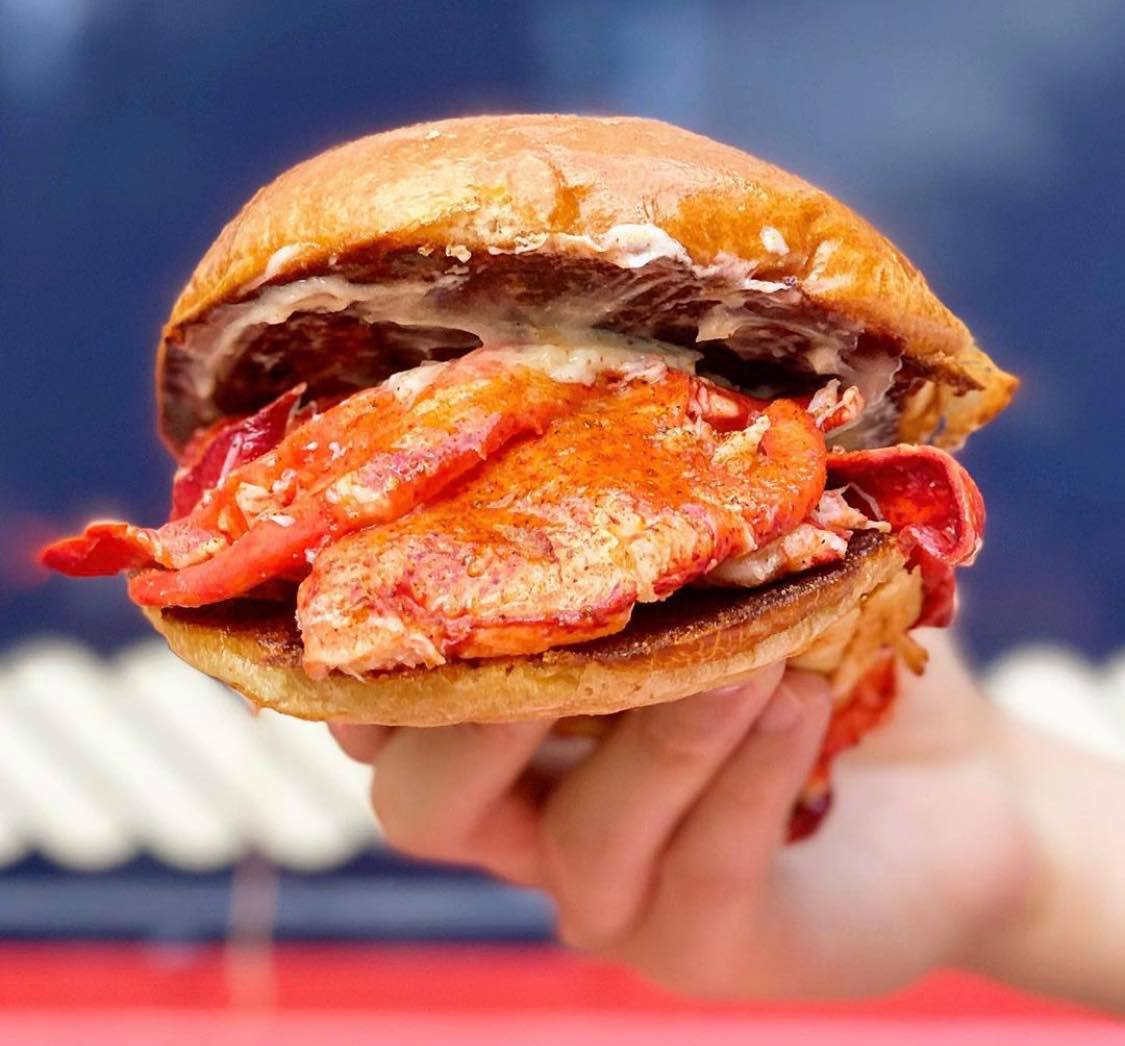 82 Rainey St, Austin, TX 78701
Okay, so there are a total of 22 food trucks along Rainey Street, which means you have plenty of options if you just walk the strip, but a select few congregate in a lot near the Mexican-American Cultural Center. There's Happy Lobster, Gebby's BBQ, Mr. Sandwich, iconic Chicago-style hot dogs from Wrigleyville South Dogs & Beef, and more.
Featured Image Credit: The Picnic