One of San Antonio's biggest street festivals is back in action from June 17 – 27, 2021! Fiesta San Antonio brings together delicious food, incredible music, and over 100 exciting events for a 10-day summer celebration.
Fiesta San Antonio is a festival with music, food, sports, pageantry, military and patriotic observances, exhibits, and parades. The event is taking place downtown this June. What started as a parade to honor heroes of the Alamo and the Battle of San Jacinto now celebrates San Antonio's rich and diverse culture, organized by the nonprofit, volunteer, self-supporting organization, The Fiesta® San Antonio Commission Inc.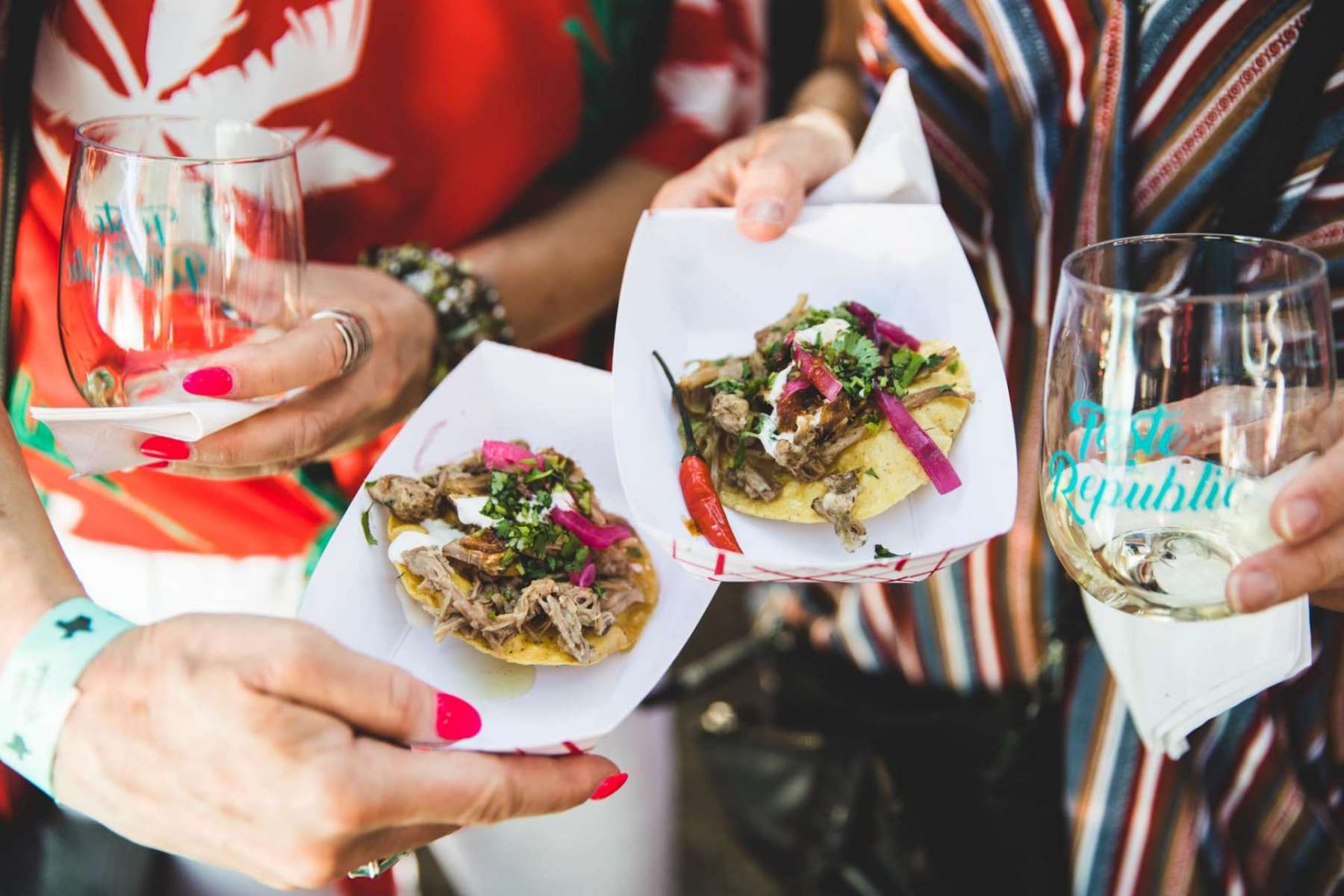 Taste of the Republic kicks off the festival in San Antonio on Thursday, June 17, with an extravagant display of food, music, drinks, and fun. The Texas Cavaliers River Parade is on Monday, June 21, and will be the only parade during the festival this year. The Battle of Flowers and Fiesta Flambeau Parades have been cancelled at Fiesta San Antonio.  Both parades will resume in April 2022.
Fiesta San Antonio is known for filling up with traditional events like Cornyation, a raucous show lampooning San Antonio headlines and personalities, St. Mary's Oyster Bake, two days of food (including 100,000 oysters) and live music on the St. Mary's University campus, The Women's Fiesta Soccer Tournament, an invitational tournament featuring top teams from around the nation, JBSA-Lackland Fiesta Military Parade, Fiesta Especial 5K Run and Parade, and of course, the Pooch Parade.
Another great aspect of this festival in San Antonio is its commitment to honoring local royalty, distributing exactly nine crowns to community leaders in their distinct categories. There's the Queen of the Order of the Alamo, King Antonio, and Rey Feo, but also Miss Fiesta San Antonio (pageant selection of a college student), The Reina de la Feria de las Flores (a Rey Feo Scholarship Committee fundraiser), The Charro Queen (from the San Antonio Charro Association), The Queen of Soul (African American community representative), Fiesta Teenage Queen, and Miss San Antonio (the winner represents San Antonio in the Fort Worth Miss Texas Pageant).