Guess we'll have to find our alcohol-infused confections elsewhere, folks. East Austin's beloved boozy ice cream parlor, Prohibition Creamery, will close their doors on January 17th, 2021, after owner Laura Aidan declined to renew the lease.
Located at 1407 East Seventh Street, Prohibition Creamery is best known for its eclectic ice cream flavors and the option to infuse them with alcohol or CBD. Patrons have long been served up rotating flavors of the day, which have included the popular Prickly Pear Mezcal—presented as a neon pink vegan sorbet infused with El Silencio Espadin Mezcal—and the Green Fairy—delicately crafted with absinthe and cacao. The non-alcoholic menu maintains the classics—dark chocolate, vanilla, and cheesecake—while the CBD collection includes a red velvet ice cream swirl that would put Betty Crocker's age-old cake recipe to shame.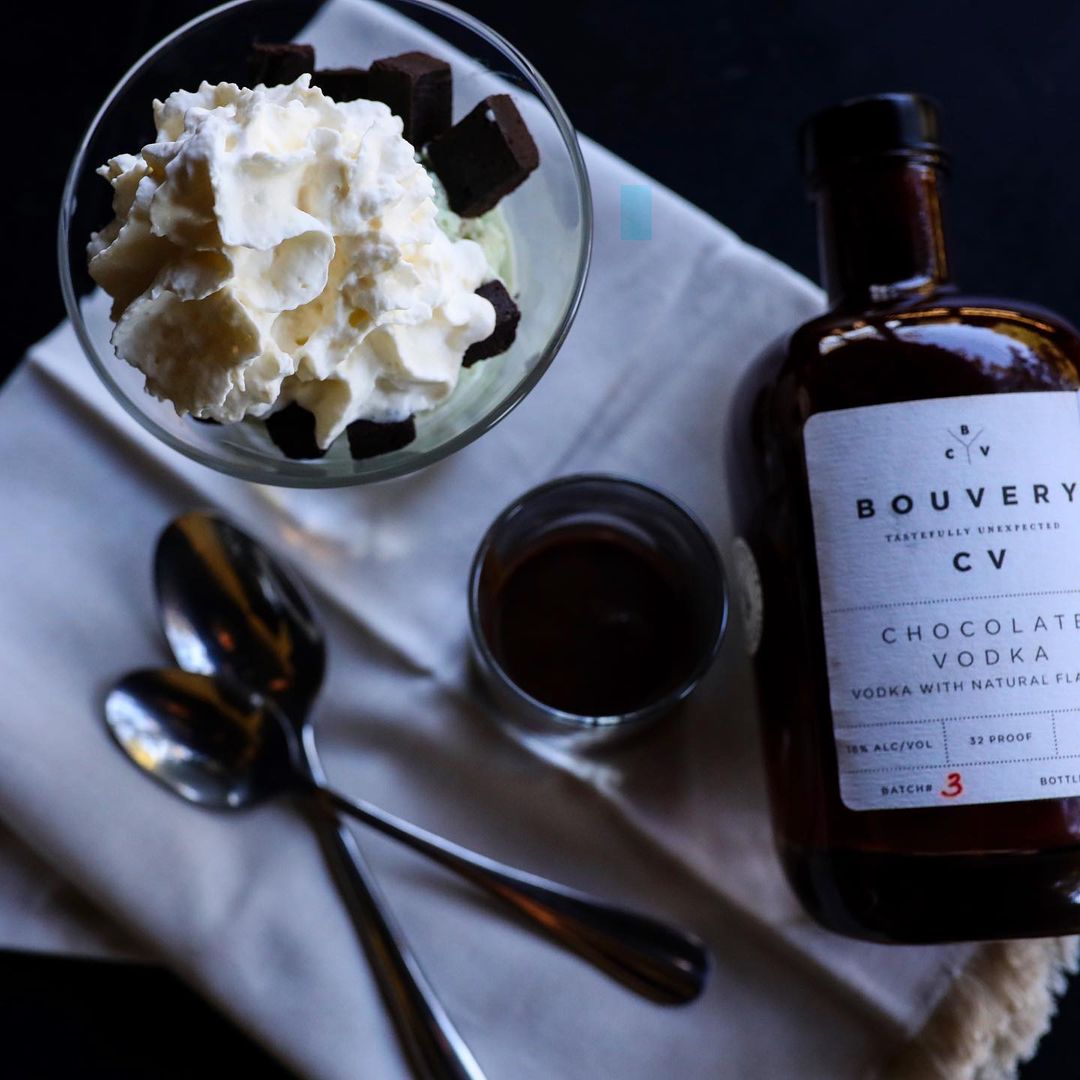 That's not even to mention the toppings, which come in the expected variety of buttered pecans, bourbon whipped cream, boozy brownie bites, espresso fudge, and so much more. Add in a daring $5 shot of liqueur—Baileys Irish Cream, Disaronno Amaretto, Ballotin Caramel Turtle Whiskey, to name a few—for an extra buzz. And while you're at it, make it a Speakeasy Flight for a winning trifecta of frozen decadence. The milkshakes and floats, boozy or not, are also worth a taste, and Prohibition Creamery caters a curated selection of cocktails, wine, and beer.
Prohibition Creamery currently remains open for indoor and patio dining. They also offer a takeout menu and delivery service through Favor, Postmates, and DoorDash. If you want to get a taste of Prohibition Creamery before they're gone for good, make sure to hit them up during Happy Hour, Wednesday – Friday from 3 – 7 pm, for $7 cocktails and a "buy two ice cream scoops, get one free" deal! We hope to see our favorite boozy ice cream parlor open back up at a new location soon.
Featured Image Credit: Prohibition Creamery Instagram