Summer in Austin is hard. It's hot, often humid, with minimal rain. But then you're reminded that this is the ideal weather for ice cream! We've outlined 10 of the very best ice cream places in Austin, and we'd normally say, "so you don't have to try them all yourself" — but in this heat, we'd recommend it.

3500 Guadalupe St, Austin, TX 78705
An Austin classic, Amy's has been satiating the need for ice cream for as long as we can remember. Amy's just does things right; they've got excellent flavors and toppings, and they really bring that Austin vibe. Their shops even have obscure questions posted for you to answer, and if you can get it right, you'll win free ice cream.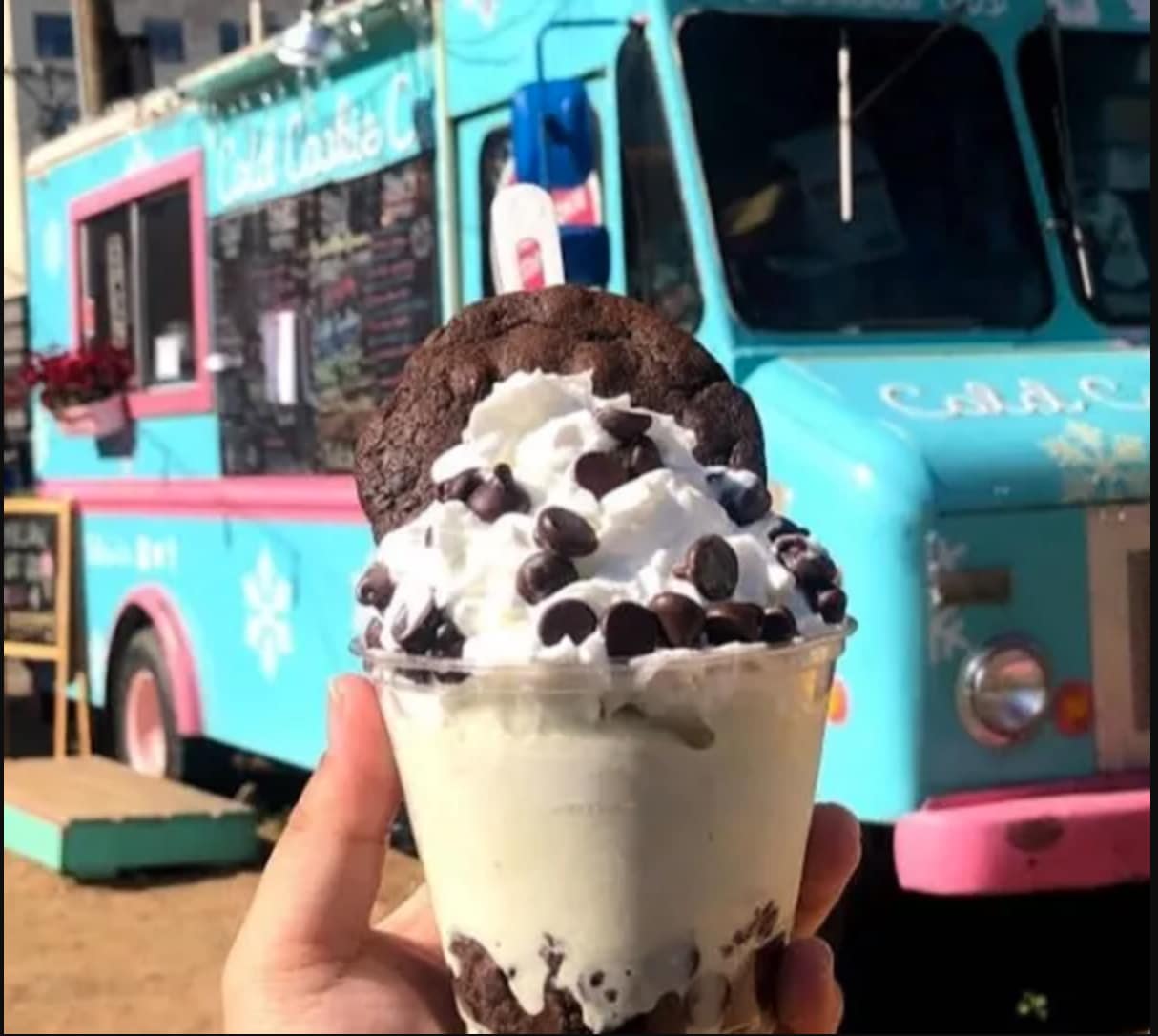 2512 Rio Grande St, Austin, TX 78705
It's no secret — in Austin, we love our food trucks, and Cold Cookie Company has the best ice cream sandwiches around. There are tons of flavors, toppings, and combinations to choose from. You can create your own dream dessert or pick from their equally delicious menu, either way, that sweet tooth craving will be more than satisfied.
2207 E Cesar Chavez, Austin, TX 78702
Another food truck option, but Dolce Bacio is the only one offering up truly authentic Italian Gelato. And even better, it's made from scratch right there. You can also find them biking around Austin serving up Gelato that will transport you straight to Italy on a summer's day.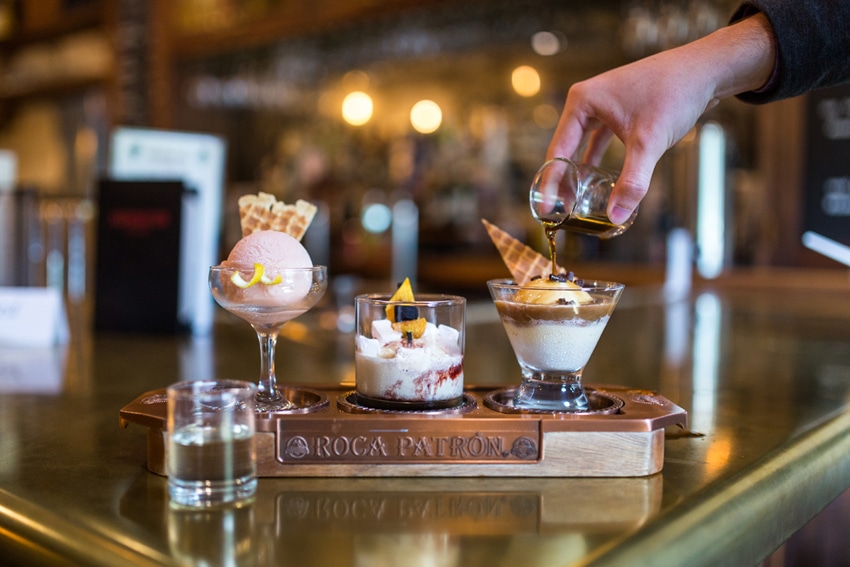 1407 E 7th St, Austin, TX 78702
Ice cream AND cocktails? Count us in. Prohibition creamery has given ice cream the adult spin we never knew we needed. They offer ice creams based on classic cocktails and their own craft creations. The sundaes in particular are fantastic. In essence — deconstructed cocktails but with ice cream.
1800 Barton Springs Rd, Austin, TX 78704
Holla Mode specializes in Thai-style ice cream, and if you've never tried it — let's just say it'll change how you view ice cream forever. The process of making Thai ice cream is fascinating to watch. The cream and your toppings are poured out on a freezing cold metal counter and rolled together until they make beautiful rolls of ice cream. Holla Mode is right on near Barton Springs, perfect to hit up on your way to relax in the park and swim.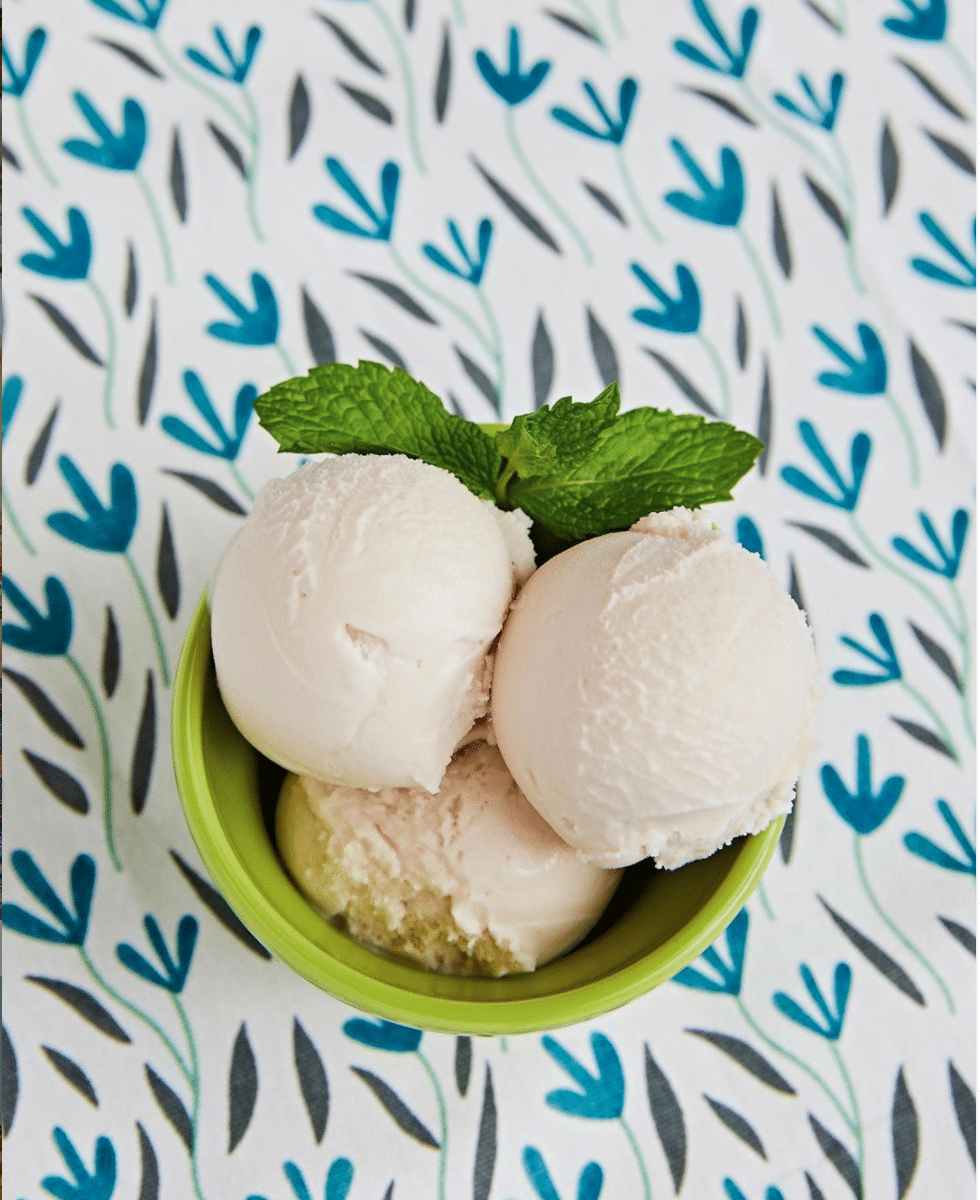 1905 Aldrich St Suite 150, Austin, TX 78723
The best way to describe Lick is simply this — artisan ice cream. They offer the most interesting flavor combinations imaginable, or maybe not so imaginable. We honestly don't know how they come up with some of this stuff. But what we do know is that it's fantastic and truly impossible to go wrong when choosing what to order.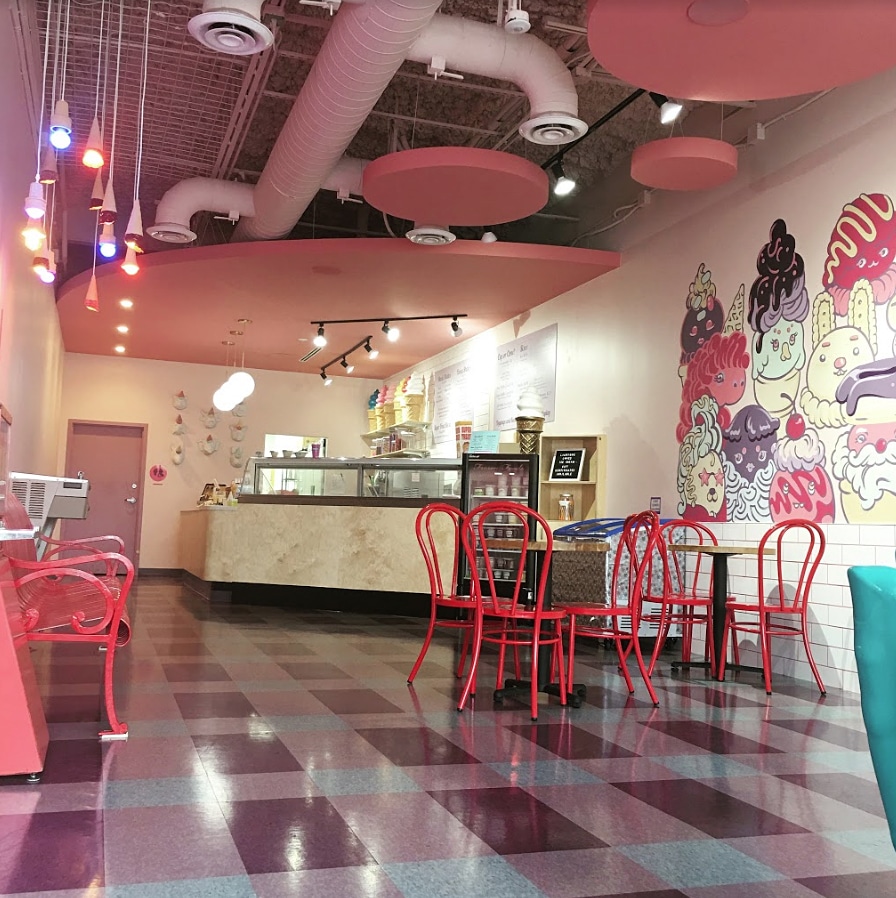 4631 Airport Blvd #125, Austin, TX 78751
A vegan's paradise… or really paradise for anyone avoiding dairy. Sweet Ritual has created an ice cream shop in which everything is completely dairy-free. Not only is this place perfect for those of us that either prefer not to have animal products or can't have dairy, but it's also just plain tasty. The ice cream is rich and creamy, the toppings are great, and that caramel drizzle just takes the cake.
200 University Blvd Suite 630, Round Rock, TX 78665
One of the coolest places to get ice cream, literally. Sub Zero creates their ice cream by spinning it with liquid nitrogen, which tops out at a brisk negative 321 degrees Fahrenheit. This method not only enables them to make your ice cream fresh to order, but it also creates the smoothest and creamiest ice cream you'll ever have. It's a bit further out from central Austin, but totally worth it.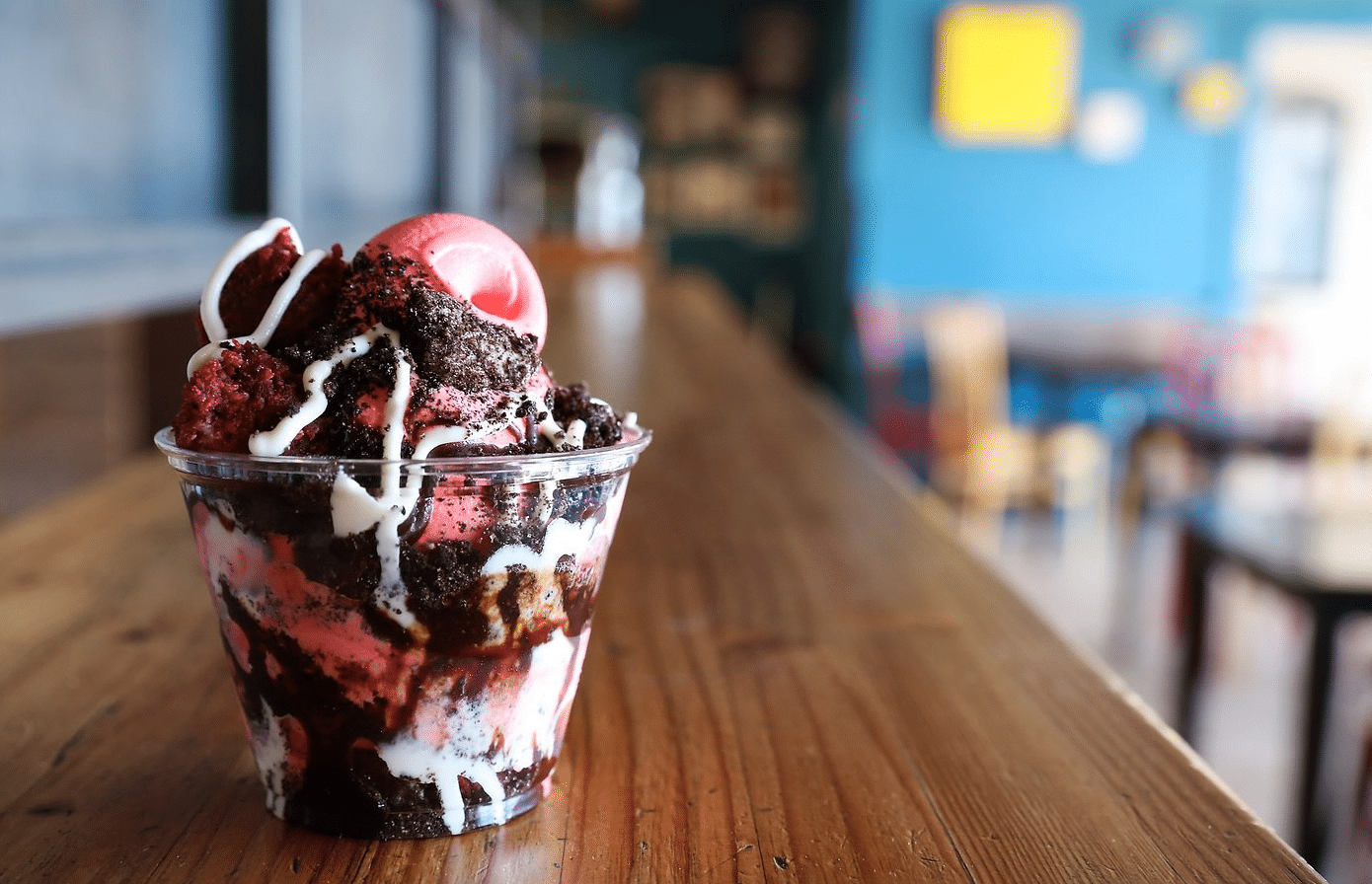 4715 S Lamar Blvd, Sunset Valley, TX 78745
We love Cow Tipping Creamery for many reasons, they have a weekly special flavor and house-made amazing toppings, but they also do soft serve! One of the most wonderful kinds of ice cream to eat, and honestly, we can only thank them. They offer their own twist on a classic sundae, dubbed a stacker. By alternating toppings and soft serve so that you'll never face the issue of too much ice cream with not enough topping again.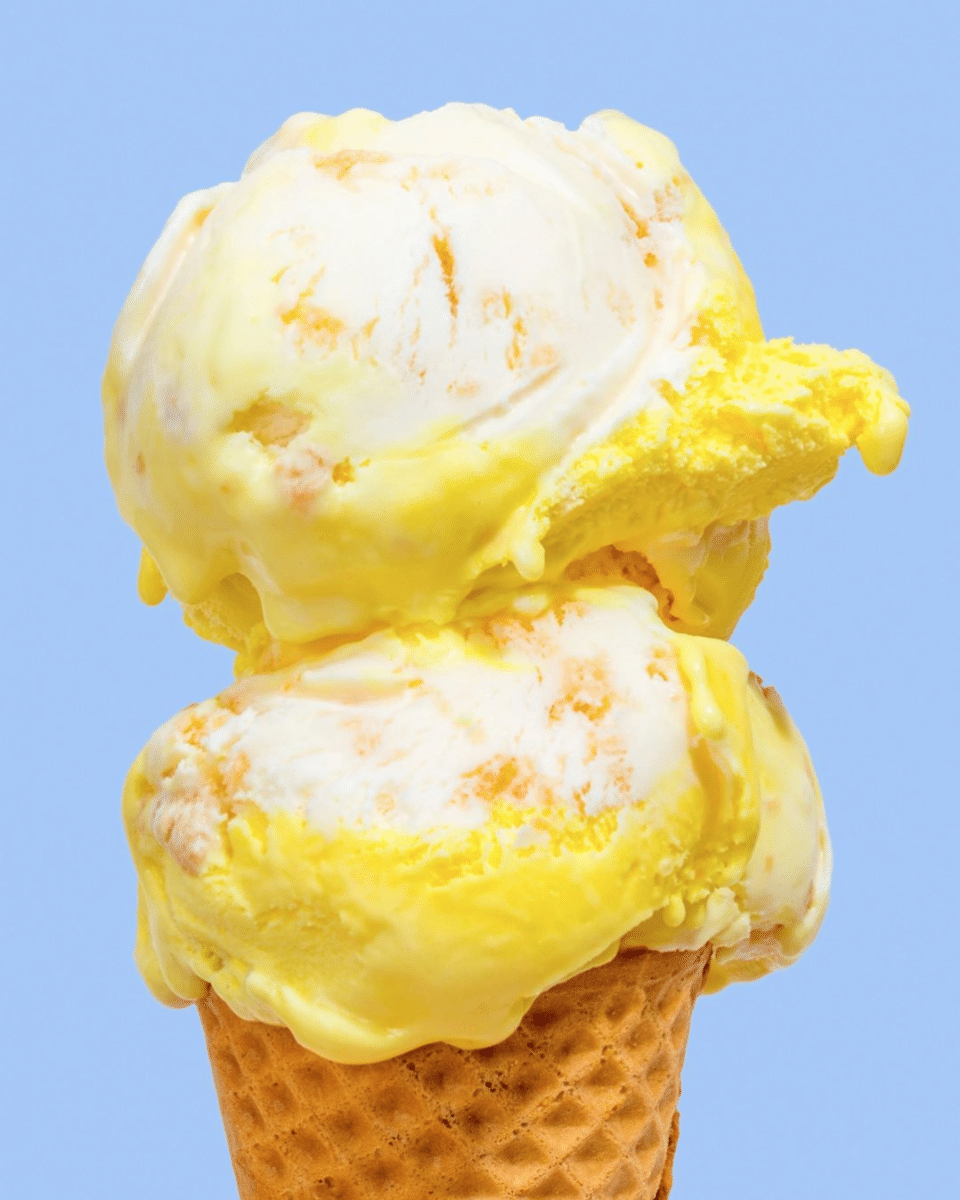 1208 South Congress Ave, Austin, TX 78704
A new ice cream place for Austin locals, we'd been waiting in anticipation for Jeni's to open up and it's really lived up to our expectations. The shop has been around in New York since 2002 and it really pushed forward that artisan ice cream movement. The flavors here are so delicate and absolutely perfect for summer.