Speakeasies of days past were typically housed subterranean—but not the mysterious mezcaleria hidden in Northeast Austin. Techo Mezcaleria & Agave Bar, tucked quietly above a charming local outlet, Mi Madre's, in the Cherrywood neighborhood, is probably the most well-kept secret in all of Austin.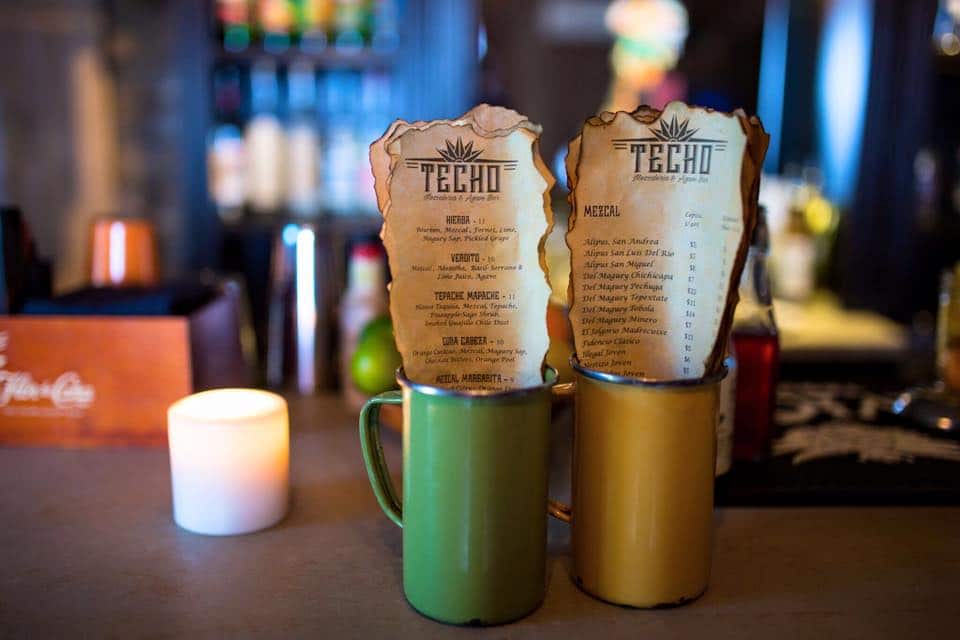 Techo is a family business, born in 2015 to nearby School House Pub owners Christina Torres and Edgar Torres, who is the son of Mi Madre's Restaurant owners. Cherrywood is home to dozens of Austin staples, like Patrizi's, Amy's Ice Cream, and The Vortex performing arts center, so it was a fitting location for a mezcal speakeasy.
The way in is a bit misleading, as you might expect—even gleefully demand—from a speakeasy; instead of walking through Mi Madre's, enter through School House Pub and veer right toward a set of stairs. Easily missed signs half-heartedly lead the way, further embellishing the mystique.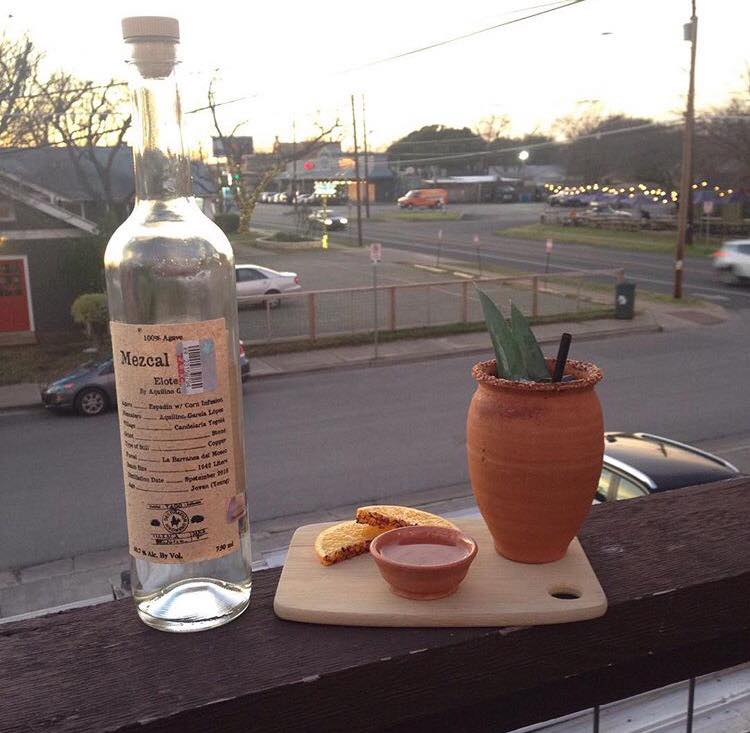 The staircase leads to a cozy rooftop with exclusive seating, illuminated by industrial bulbs and kept hidden by surrounding wood paneling. Exotic plants accent the corners, but you're here for the drinks, so after settling in by the only view of the quiet street and glancing around, you notice the door you must have passed, unbeknownst, on the way in. It's an intimidating thing, with a latch and a meagerly squeezable way through. But once you've made it in, the magic settles.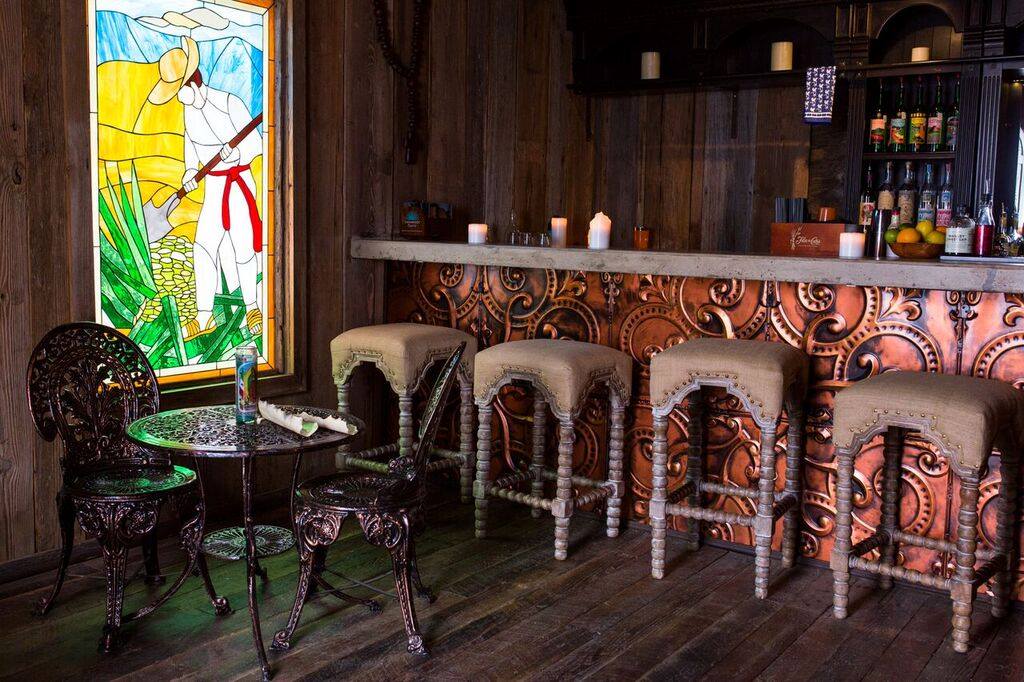 An intimate chamber with a back wall shelving a refined selection of mezcal comes into focus. The elements of Mexican culture presented in stained glass windows make your discovery seem sacred as you greet the informed bartender and scan the menu. Though the whole list is tempting, you would be remiss not to taste the Verdito, an Absinthe cocktail that combines Mezcal and Agave, or La Violeta, featuring an obscure Crème de Violette. Get a recommendation from the bartender for a Mezcal to savor on its own. We ordered the Del Maguey Albarradas, with notes of citrus pear.
Techo Mezcaleria & Agave Bar is open Wednesday – Friday from 5 – 12 am, and closes one hour later on Saturdays. Limited seating is available. Located at 2201 Manor Rd in Austin, TX.