Picture the most romantic evening you could have with your loved one, the absolutely quintessential night out. Now forget everything you just imagined, because nothing could possibly top finding yourselves bewitched by the sweet sounds of classical music and immersed in the flickering glow of candlelight.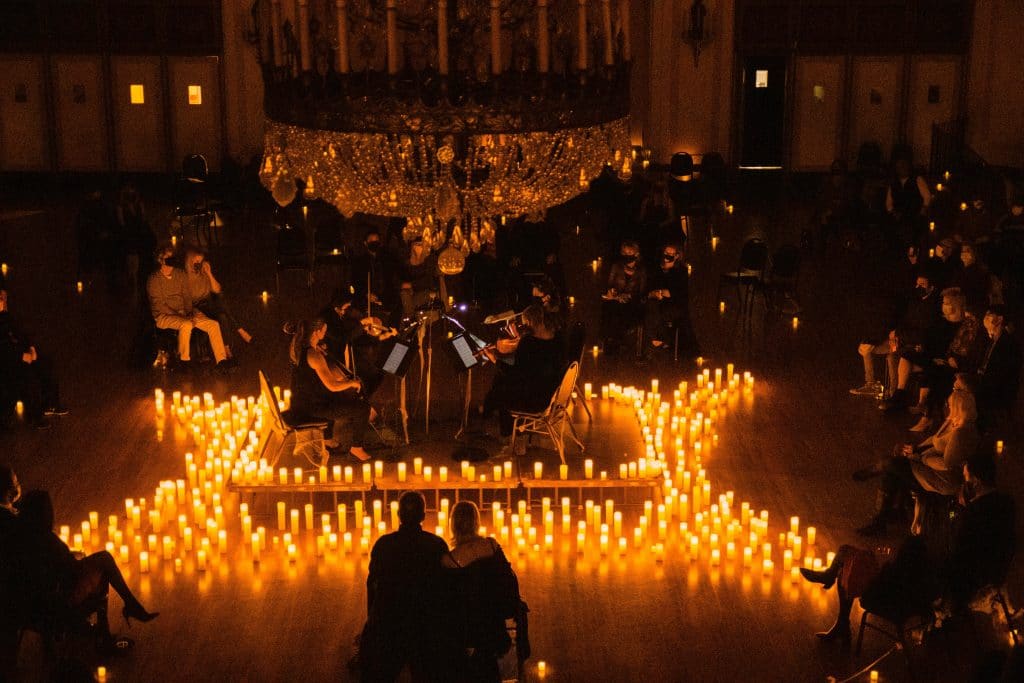 The elegantly titled "Candlelight" series is back again for another year in Austin. Make your way to the theatre, where a candlelit classical concert awaits you. You'll find a perfect seat and allow yourselves to get lost in the music.
Candlelight has traditionally highlighted the works of Vivaldi, Chopin, Mozart & Piazzolla, Beethoven, Bach, and other timeless composers, through the talented stylings of local musicians from the Austin Camerata, but this year, they've added a modern and timeless blend of Taylor Swift, Coldplay, Joe Hisaishi, Metallica, Frank Sinatra, Flamenco stylings, and film scores to the list. The running time for each concert is roughly 65 minutes and doors open 30 minutes before showtime. It's important to note that the candlelight is provided by flameless candles, for the safety of the audience, naturally.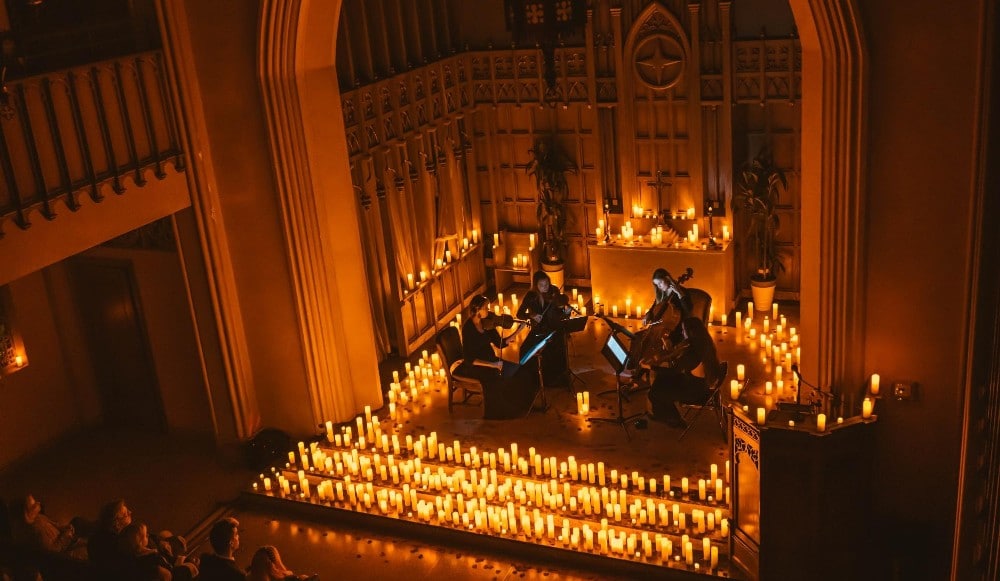 Eight distinct concert sequences with several dates each are spread out between Austin's most coveted venues. Most take place at AFS Cinema, a movie theatre in the North Loop run by the Austin Film Society, or The Mansion, a Georgian-style wedding venue with splendid grandeur, but the Coldplay show will illuminate the ethereal Bethel Hall at St. David's Episcopal Church.
The full concert schedule is listed below, with a wide window for tickets starting in December all the way through March. Enjoy enchanting classical music at Candlelight in Austin!
Candlelight Flamenco: A Journey Through Spain
December 15, 2022, January 19, February 23, 2023
Candlelight Holiday Special featuring "The Nutcracker" and More
December 21 – 22, 2022
Candlelight: A Tribute to Taylor Swift
December 30, January 27, March 10, 2023
Candlelight: A Tribute to Coldplay
January 5, January 26, March 2, 2023
Candlelight: The Best of Joe Hisaishi
January 12, 2023
Candlelight: The Best of Metallica and Schubert
January 18, 2023
Candlelight Jazz: The Best of Frank Sinatra
January 13, February 25, March 24, 2023
Candlelight: Valentine's Day Special ft. "Romeo and Juliet" and more
February 10 – 11, 2023