Cider is savored. Friendships are formed. Competition turns cutthroat. High scores are shattered. That's Bishop Cidercade in a nutshell, a premier cider and adult arcade bar in Austin that bravely opened summer 2020 with 150+ retro games and a wide back patio on Lady Bird Lake. Now it's thriving, having prepared for COVID-19 from the jump.
Originally based in Dallas, our Cidercade is an unsuspecting treat nestled on the south side of the riverbank where Joe's Crab Shack used to be, with a beautiful view of downtown Austin and Lady Bird Lake. Located in the Travis Heights neighborhood at 600 E Riverside Dr, Cidercade is a prime watering hole and arcade bar for neighborhood residents who don't otherwise have walkable access to bars and restaurants. It's also a great stop for a bite on your 1.3-mile walk along the Boardwalk; there's an easy walk-off trail that leads straight to this Austin cider bar.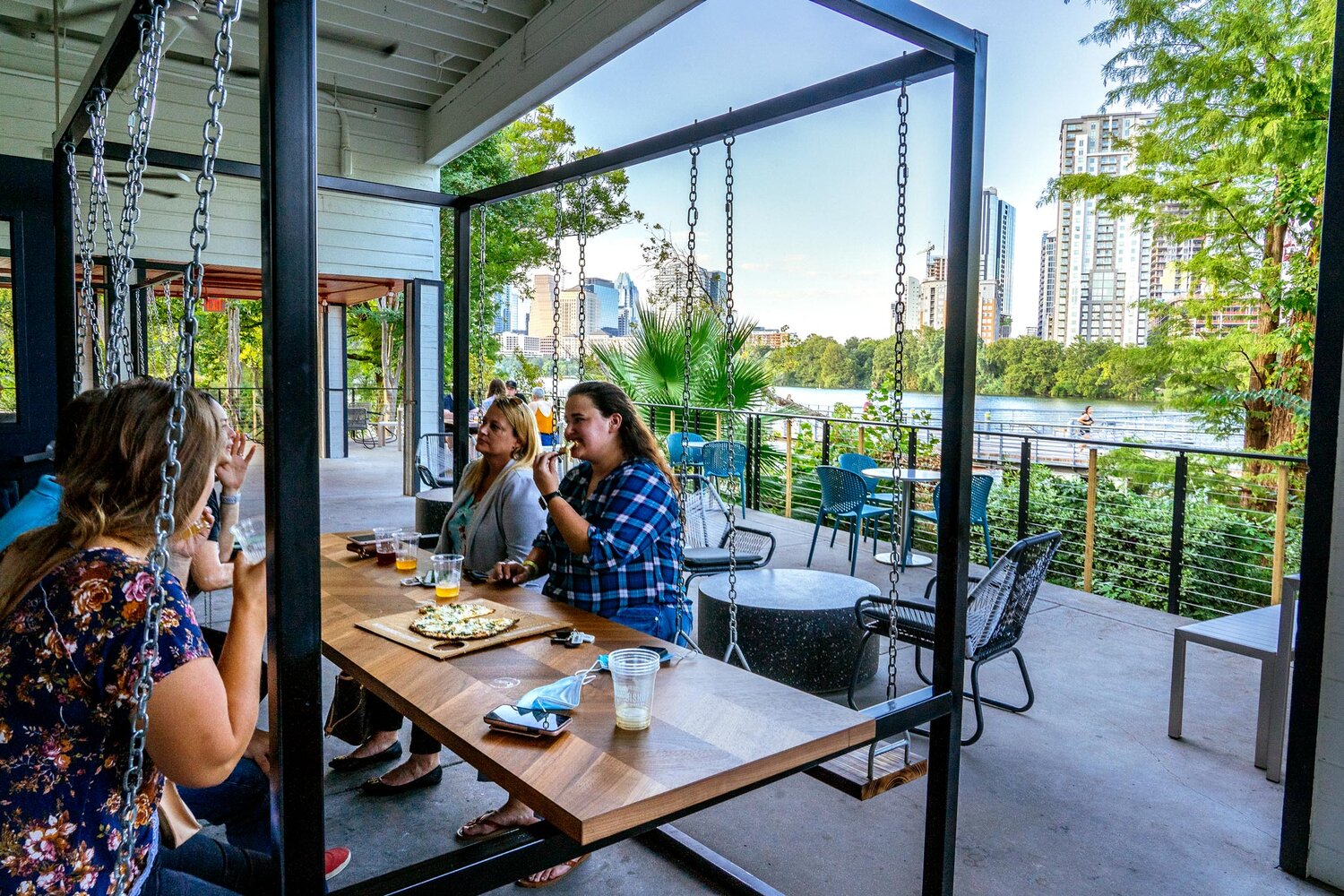 The $10 admission fee to Cidercade is a modest price to pay for unlimited all-day access to 150+ retro arcade games that take you right back to the '80s. The Pinball collection at this arcade bar is impressive—Family Guy, Kiss, Jurassic Park, and Star Trek, to name a few—and you'll be mesmerized by classic games like Super Mario Bros, Q* Bert, Indiana Jones, P.O.W., Sunset Riders, Donkey Kong, Tapper, Centipede, Pac-Man, and more. Take a shot at cult favorites like Mortal Kombat 3 Ultimate, Street Fighter Alpha 3, Samurai Shodown, The Punisher, Tekken 5, and Robocop, and don't forget to totally annihilate a friend on the Batman Racer.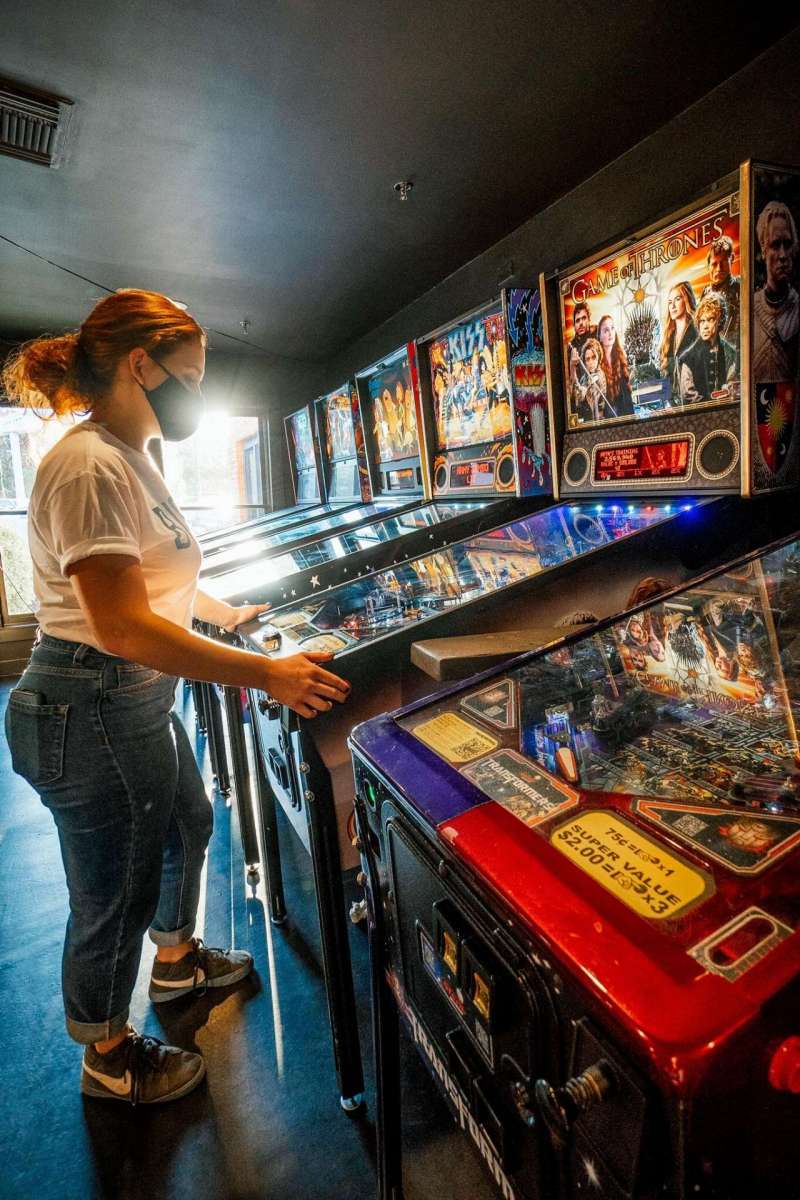 Cidercade is kid-friendly during the day, but turns into an adults-only stomping grounds for 21+ guests after 8 pm. Cider is available all day, of course; enjoy 24 unique flavors, like Texas Tea and I Am Brut, plus wine, hard seltzer, and hard kombucha, all made in-house. If you're stuck on a few, try a flight of four 7-ounce pours for $15. Or, if you're DD for the night, just grab an unlimited soda refill cup for $4 at this arcade bar in Austin. And top it all off with a mouthwatering wood fired pizza—Pepperoni + Honey, Spicy BBQ, Peach + Prosciutto, or Dessert Calzone for the adventurous, but reliably delicious classic toppings are available, too.
Now, let's get real for a second. You will be touching a lot of different arcade game consoles while you're at Cidercade, so take ample advantage of the hand sanitizer that is literally everywhere in sight after each game you play. Cidercade requires you to wear a mask the whole time you're here, and if you're caught without it after two warnings, you're out. They are also cashless for safety reasons, so bring plastic to make your stay easier.
Featured Image Credit: Cidercade