Austin is known for many different foods, but our Bar-B-Q is something special. While the BBQ across the U.S. is certainly amazing, Texas BBQ is unlike anything else out there. But this isn't just about how great our BBQ is. We wanted to talk about the youngest female pitmaster in Austin, no, the whole country – Eliana Gutierrez.
Eliana Gutierrez began work at Valentina's Tex-Mex BBQ back in 2017. She was inspired by the owner, Miguel Vidal's story – founding a restaurant tightly revolving around family and great food. Valentina's is not just any BBQ place, it blends classic BBQ with Mexican flavors. The trailer has been in business for over 17 years and they've always done things a little bit differently.
Eliana Gutierrez initially started out as a food-runner, and rapidly rose through the ranks to eventually become a team manager. Vidal really felt she had something special. He saw the extra hours she put in studying how the BBQ was made and began to train her in being a pitmaster. He matched her resolve, determined for her to be not just the best pitmaster, but also the youngest. 
Vidal taught Eliana Gutierrez everything he knew about being a pitmaster in Austin and even made plans for her to study under some of the biggest names in BBQ across the country. She trained under pitmasters all over, exploring different regional styles and learning from the only two other female pitmasters in Texas – LeAnn Mueller and Ali Clem of La Barbecue. Of course, being an amazing pitmaster isn't just about making some good BBQ and Vidal made sure Eliana learned it all.
To become a pitmaster, it is important to learn all about different cuts of meat – how to correctly butcher it, and grind up meat for sausages. But beyond that, one of the key elements lies even in mastering the flames the meat is cooked in. It's the only way to get that melt-off the bone texture everyone craves at a BBQ joint.
---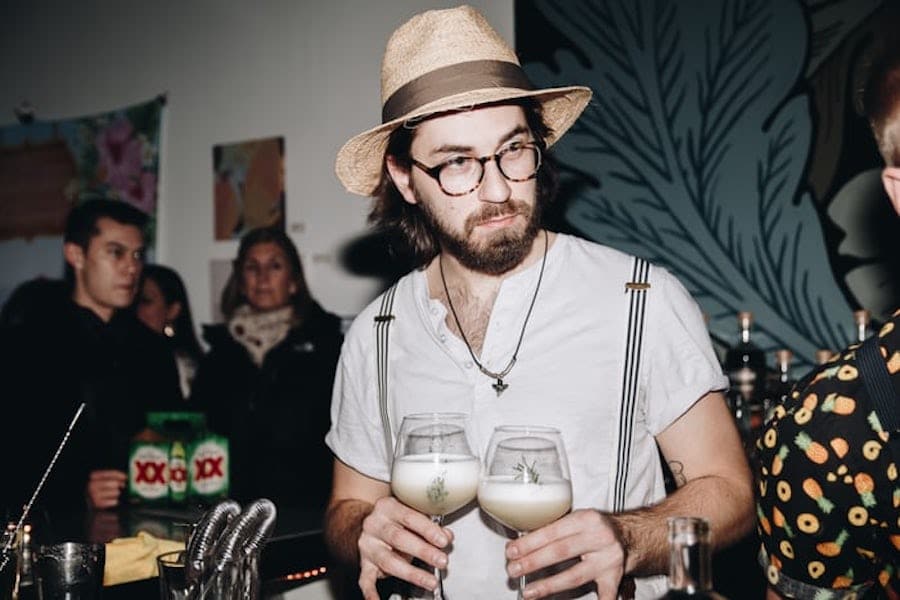 View the 10 Best Texas-Themed Drinks
What goes better than booze and BBQ? Nothing. Here are 10 Texas-themed drinks to swig while devouring swine.
---
It's an amazing feat that she has become the youngest pitmaster. But even more than that, she has done so in a typically very male-dominated industry. She's setting an example to girls everywhere that anyone can produce incredible BBQ, which we think is pretty damn cool. 
Featured Image Credit: Valentina's Tex Mex Yelp Page