Contrary to extremely popular belief, both Zilker Park and Barton Springs Pool do not currently allow alcohol on the premises, like at all. Which may come as a humorous surprise to most, because you can't call yourself an Austinite if you haven't popped a bottle on a picnic blanket or rolled up with a Hydro Flask full of tequila. Drinking is so common in Zilker Park that it's almost kinda weird if you're not (no shame though). Regardless, you currently have to BYOB, which could change for the better if the Austin Parks & Rec Department (PARD) gets the permit they're seeking for alcohol sales at the currently closed Zilker Café.
Shut down for renovations in 2016, Zilker Café has been a staple at Barton Springs Pool for over 60 years and we're so ready to see this historic icon come back to life this summer. The new and improved café at 2133 William Barton Drive now includes a sidewalk that connects to the train depot and the Barton Springs bathhouse. Once beer and wine sales are approved by the city, you'll have an easy time avoiding parking at all costs by taking the train, then picking up your drinks, and heading to the bathhouse to change into your swimmies.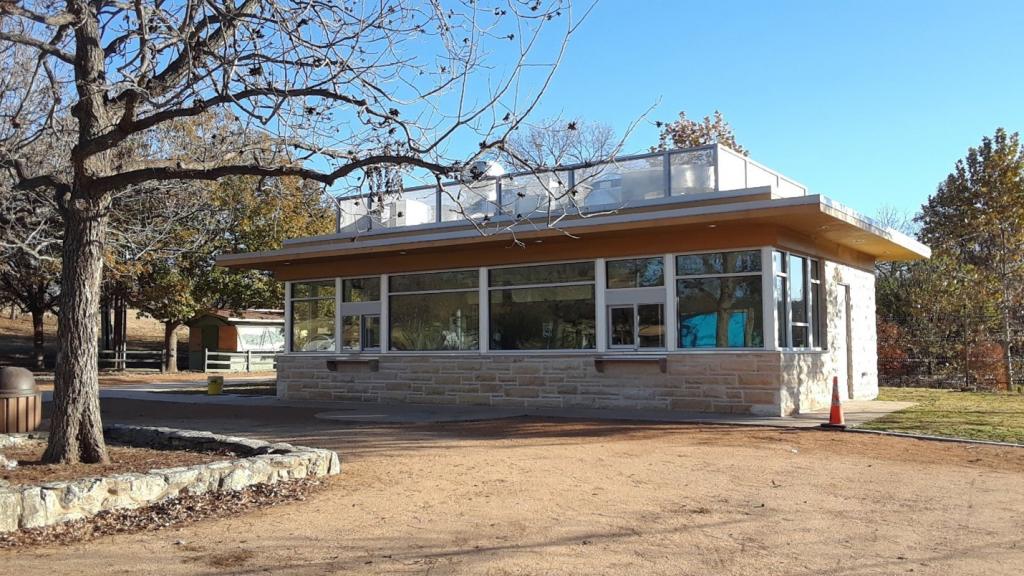 According to PARD, "To offer wine and beer at this location, the vendor must apply for and obtain a license through the Texas Alcoholic Beverage Commission (TABC) allowing the sale of beer and wine. The vendor area will have a defined perimeter with signage where alcoholic beverages may be sold and consumed, which will be just over 6,500 SF or .04% of Zilker Metro Park. It is PARD's intention to have the Zilker Café serve not only as a convenience for park users but also as a destination, enhancing the overall park user experience by expanding the Café's menu items."
Locals will point to Austin City Limits and other festivals as proof that sometimes alcohol is permitted in Zilker Park, but these temporary services don't require the same Conditional Use Permit (CUP) that regular sales would. If the city approves the CUP that PARD is seeking, and the Café is able to obtain a license from TABC, then we're good and golden for the summer, baby.