Are apps not your thing? Contrary to what some might think, meeting people IRL is not an outdated option; there are still plenty of places to meet people that don't involve your phone. And one of the best places to meet people is still a good old-fashioned bar. But of course, some of them are better than others when it comes to meeting other singles. Here are the best bars for singles to do some mingling in Austin.
807 E 4th St, Austin, TX 78702
Originally an 1890s railroad hotel, Native Hostel offers 12 suites, a parlor lounge, and a cafe that attracts some of the best crowds in Austin. With DJ nights, poetry slams, and tarot readings, you Native offers something for everyone and makes it easy to come with a group or even fly solo. 
400 Lavaca St, Austin, TX 78701
With most nights featuring live music, Group Therapy is the place to be to bump into someone new. The swanky rooftop gives the place a little something special and makes the night always feel like there is the potential to meet that special someone. 
1816 E 6th St, Austin, TX 78702
Whisler's has something for everyone, whether you want to be in the middle of the action at the bustling bar, relaxing at an outdoor communal table, or grab a mezcal upstairs at the Mezcaleria. A ton of different people flock to this bar on weekends and if you meet someone, you can commemorate them at the black-and-white photo booth. 
605 Davis St, Austin, TX 78701
Offering a contemporary cocktail menu that draws in all types of people, Geraldine's offers a perfect vibe for singles. Whether you want to sit by the pool or fireplace, there is live music to get you in the mood to mingle and meet new people. 
303 B Red River St, Austin, TX 78701
Kinfolk Lounge is a speakeasy that is a conversation starter in and of itself. Underneath Moonshine Grill the dimly lit space provides an intimate setting automatically by having space for only 20 people and communal tables to encourage meeting new people, this is one of the best bars for singles to go and talk to someone new. 
440 W 2nd St, Austin, TX 78701
Situated in the lobby of Fairmont Austin, The Well is a great place for out-of-towners to grab a drink after a conference, show, or game. The elegant decor adds to the atmosphere and helps create a classy vibe for all patrons.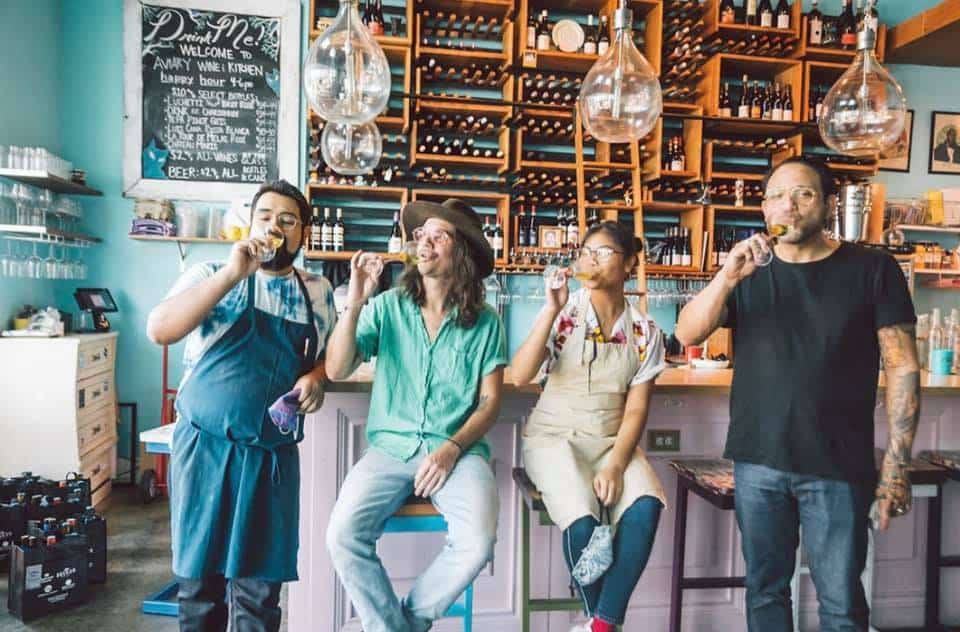 2110 S Lamar Blvd, Austin, TX 78704
Although Aviary Wine & Kitchen is a popular date spot, don't let that deter you. It's still one of the best bars for singles in Austin. This charming wine bar offers sips by the glass and wine tastings on the table, so it's easy to strike up a conversation with a stranger at the bar.
621 Congress Ave, Suite 201, Austin, TX 78701
Upstairs at Caroline's definitely is the place to go for singles. They offer games like corn hole, pool, and foosball to encourage a little friendly competition with other bar-goers. Ask the cutie next to you to play a round of giant Jenga to get the conversation started. 
1502 E 6th St, Austin, TX 78702
Looking to meet people who are down for a good time? Hotel Vegas attracts party-goers and music fanatics alike with its calendar full of events, stages, and bars. This place is a perfect dance spot where it's easy to show off your moves and pick up a potential new dance partner.