Nachos are both a mainstay of American cuisine and a borrowed idea from Mexican cuisine: therefore, they're easy to find in Arizona! How those nachos differ from place to place may depend on the restaurant: whether it's using authentic Mexican flavors, or just making a perfect snack to go along with a beer, there are tons of ways to make this cheesy favorite. We have created a list of 5 destinations to get the best nachos near Phoenix.
Filiberto's
3220 E Baseline Rd #134, Phoenix, AZ 85042
Filiberto's is a Mexican fast food chain that earns loyalty far and wide for their fantastic food. But one of the things they're best known for is their "super" food. By that, we mean you should be looking at the super fries, and of course, the super nachos, smothered in sour cream, carne asada, and cheese and other great toppings!
Tom's BBQ
115 E Baseline Rd, Tempe, AZ 85283
If you're looking for the best BBQ inspired nachos in Phoenix, we recommend traveling to Tom's BBQ. Not every iteration of nachos in Arizona is pigeonholed by the usual recipes. In fact, there are some nacho dishes that put their own twist on 'em. Tom's BBQ has their own version, simply known as the BBQ Nachos, topped with delicious BBQ pulled pork!
Fuzzy's Taco Shop
414 S Mill Ave Suite 115, Tempe, AZ 85281
This chain manages to keep a consistent Mexican-inspired flavor all their own. Fuzzy's Taco Shop offers the best spicy pork nachos near Phoenix that are enticing to local residents. Fuzzy's also is known for their mean margaritas — so have yourself a sip and grab a plate of nachos.
Bliss ReBAR
901 N 4th St, Phoenix, AZ 85004
Places all throughout the Phoenix area offer delicious lunchtime nachos, but what about nachos made for brunch? Well, Bliss ReBAR does offer a plate of "morning nachos", complete with scrambled eggs and chorizo. Want to try? Show up between 11 and 3 on the weekends!
---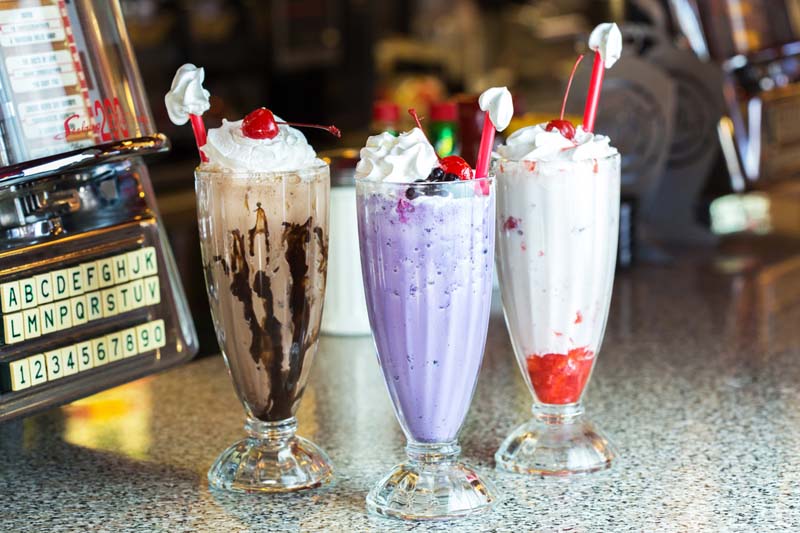 View the Best Milkshakes Near Phoenix
Need a sweet treat? View our list of the best milkshake spots near Phoenix.
View the Best Milkshakes Near Phoenix
---
Taco Guild
546 E Osborn Rd, Phoenix, AZ 85012
You can find a place in Phoenix with solid tacos and a classic plate of nachos, but there's more than that at Taco Guild. Here, there's a lavish menu that includes other Mexican dishes like chilaquiles — think nachos, but with tomato sauce and eggs, along with the cheese and beans! Yet another brunch item to explore at the right time, the right place, when exploring nachos in and around Phoenix!
Featured Image Credit: Fuzzy's Taco Shop Facebook