Well, folks, it's finally here: NASCAR's Chicago Street Race weekend. Whether you're incredibly excited or not so much looking forward to the road closures, it's a guarantee that this weekend is going to be something special and out of the ordinary in Chicago. This guide will give you all the cool places you can go for a fun, exciting NASCAR weekend in Chicago.
Read More: The Best Sports Bars in Chicago
Deets on the NASCAR Weekend
The race takes place on Sunday, July 2, at 4:30, and spans major streets throughout the Loop – Lake Shore Drive, Michigan Avenue, Congress Plaza Drive, Balbo Drive, and Jackson Drive. Whether you're headed downtown or will seat yourself comfortably at a neighborhood bar, there are plenty of options to enjoy the excitement of the NASCAR Chicago Street Race this weekend.
If you prefer to walk around throughout the race, look into buying a General Admission ticket. This ticket includes trackside viewing of the NASCAR race, access to the Lakefront Green section to enjoy concerts from The Chainsmokers, Miranda Lambert, The Black Crowes, and more, access to the NASCAR store, and festival amenities like the Ferris Wheel, Tavern, and more! GA tickets start at $269 per person and can be purchased here.
Read More: Everything You Need to Know about the NASCAR Street Race Weekend
https://www.instagram.com/p/CT9BolyNFrA/
301 S Columbus Dr, Chicago, IL 60605
Looking to be right up close to the action? Head to Buckingham Fountain. This Chicago staple will give you views of the pit road of the race, as well as tons of clubs and suites to enjoy the race from. After the race, head West to the Lakefront Green Concert Stage!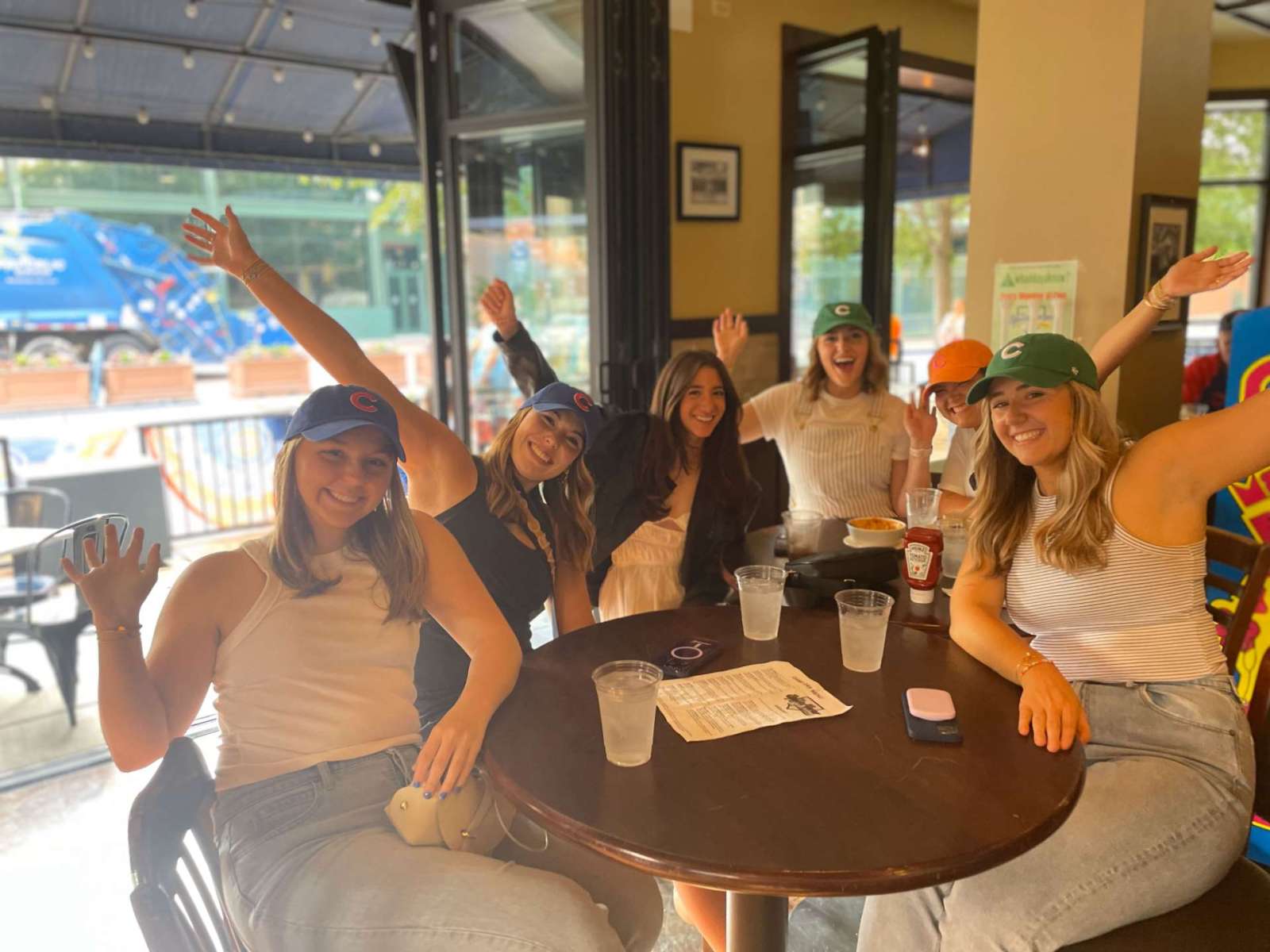 956 W Addison St, Chicago, IL 60613
As an official viewing party partner of the NASCAR Chicago Street Race, the Sports Corner Bar and Grill up in Wrigley will surely be an incredible time. With a menu that features soups, salads, sandwiches, and other delicious, classic bar food, you can enjoy the excitement of the race while you chow down. The Sports Corner has specialty menus on game days, so we can assume there might be a special menu for race day as well!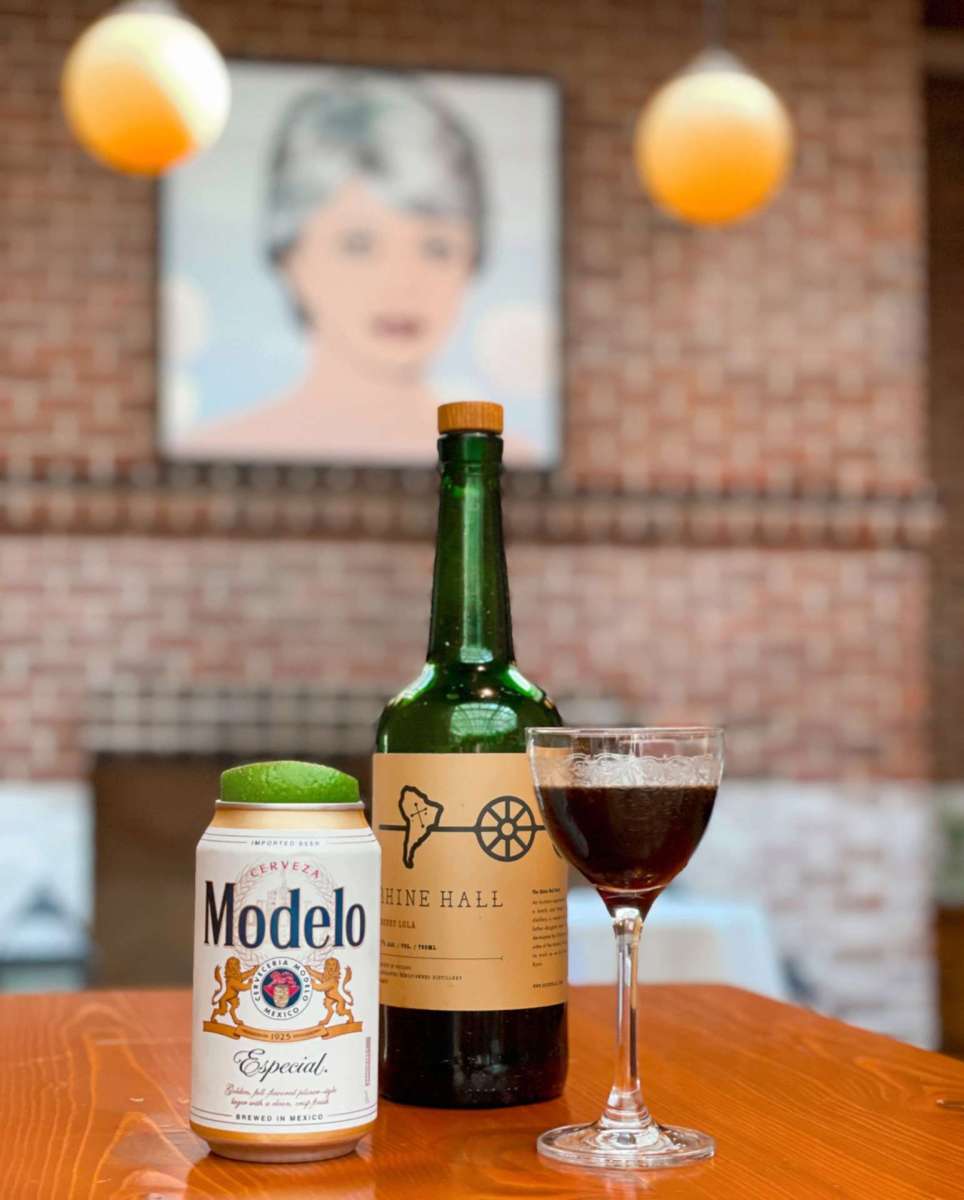 12 S Michigan Ave, Chicago, IL 60603
Those looking to enjoy Nascar in Chicago will head to Cindy's, the rooftop bar and restaurant at the Chicago Athletic Association. It overlooks the track, and they'll be debuting a specialty drink 'Cindy's Nascar Handshake' from July 1 thru July 4. Cindy's spin on the Chicago Handshake (an Old Style with a shot of Malort) features Rhine Hall Lola Fernet, a fruit brandy-based fernet infused with 14 different herbs, botanicals, and spices with regional ties to South America, with a Modelo for $20.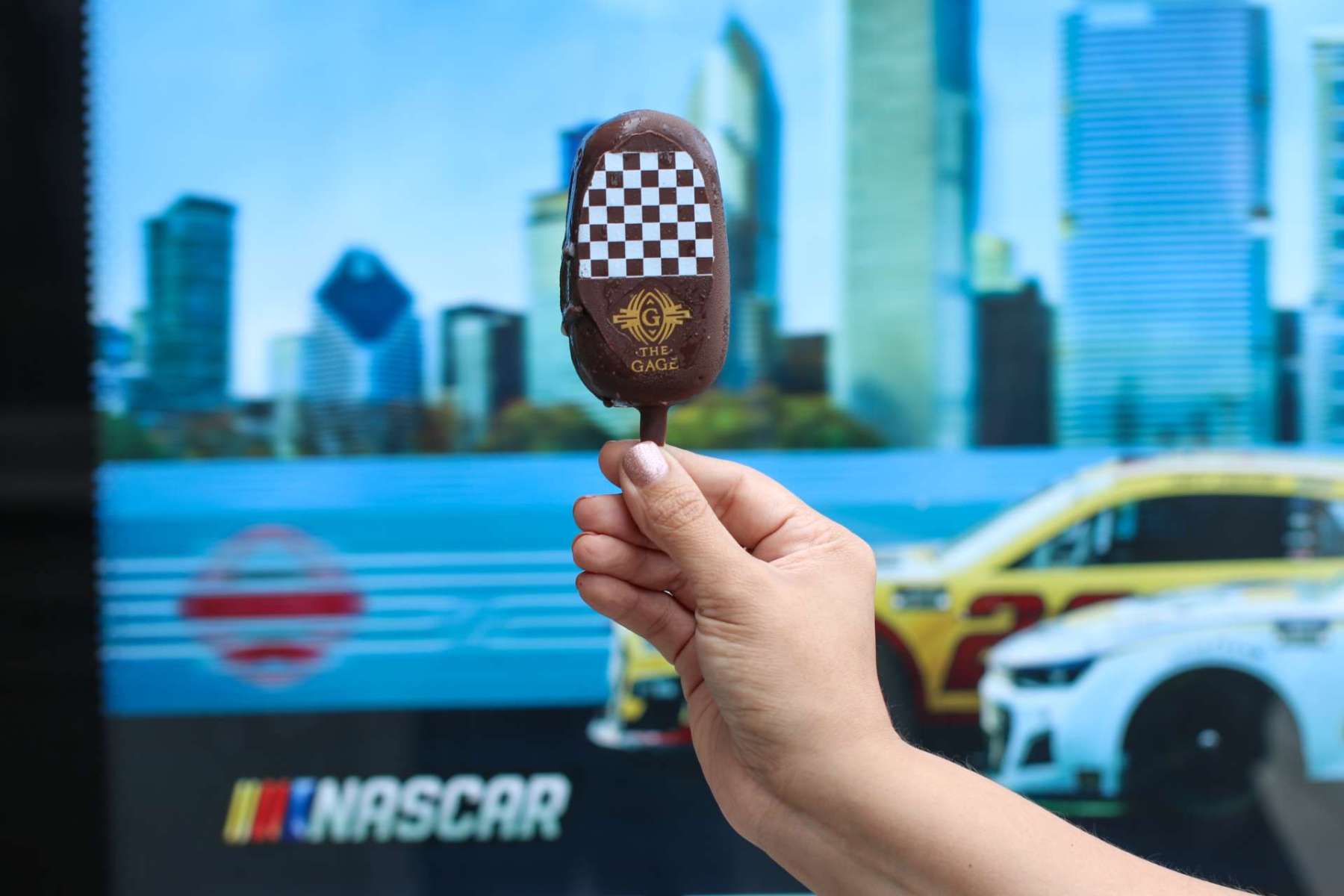 24 S Michigan Ave, Chicago, IL 60603
Enjoy a special NASCAR weekend menu at The Gage with themed food and drink options. Feast on the BBQ Baby Back Ribs & Beef Brisket or a luxurious Victory Lane Seafood Tower. Pamper yourself with Winner's Circle Bourbon Flight consisting of 1oz of Knoff Creek, Bull Run, Chianto-cask, and Maker's Mark. You can also enjoy the perfect fruity summer cocktails off the menu, too. Finally, before you leave, grab a Apple Pie Checkered Flag Ice Cream Bar and enjoy the taste of victory.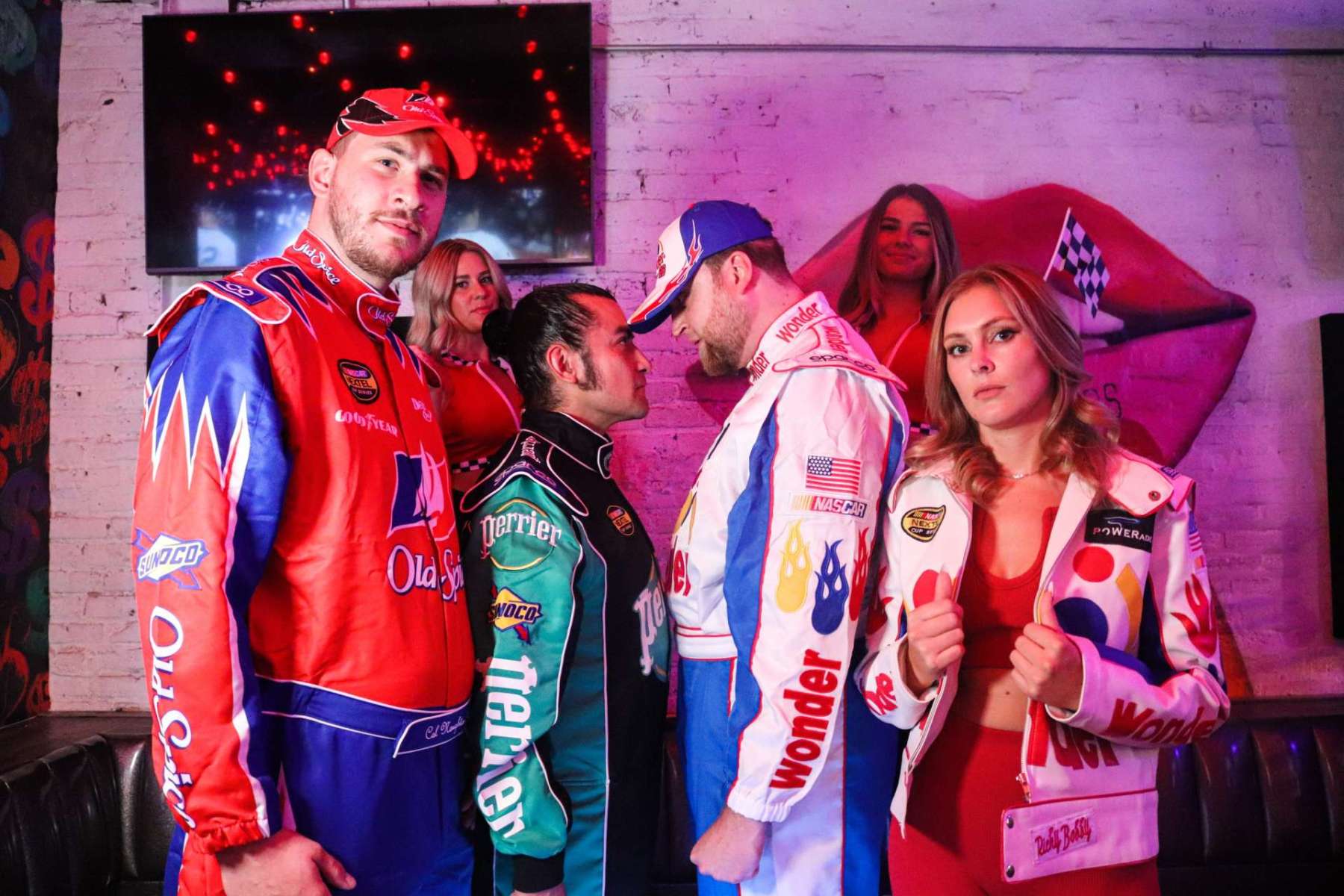 841 W Randolph St, Chicago, IL 60607
The upcoming Nascar race is going to be thrilling for the city, but Bandit's Nascar Pop Up is going to SHAKE N' BAKE! Their Talladega Nightlife Pop Up honors the iconic race coming to our city with a playful nod to the cult classic, Talladega Nights. On Saturday, July 1, and Sunday, July 2, staff will be dressed up for the Talladega Nightlife theme + DJ + bottle service on Bandit on Two . Creative food and drink specials include themed jello shots, Jungle Juice served in Nascar Themed Cooler, and $10 Chicago-style hot dogs with fries.
https://www.instagram.com/p/Clzklmhskon/
400 N McClurg Ct, Chicago, IL 60611
Lizzie McNeill's is another official viewing partner this weekend, situated along the Chicago River! With American and Irish fare alike, guests of Lizzie McNeill's can enjoy the atmosphere as the race continues. More importantly, the beer and wine list here is expansive, with 22 beers on draft from Irish, domestic, and local brewers! 
https://www.instagram.com/p/CmrvCK3K3hj/
224 N Michigan Ave, Chicago, IL 60601
Situated just down the street from the action on Michigan Ave, Venteux is offering an exclusive 20% discount on your bill with the presentation of a race ticket, providing race-goers with the perfect spot to fuel up or recharge in luxury with brunch starting at 7 a.m. and dinner at 4 p.m. Guests can also rev up with their NASCAR-inspired cocktail list available during dinner service, with options like the Campari Ferrari, a delightful twist on a classic Negroni, or opt for the Mule Fuel, crafted with ginger vodka, house lime oleo-saccharum, and ginger liqueur. Ready, set…. go!
https://www.instagram.com/p/Ctz8RRevmGL/
616 N Rush St, Chicago, IL 60611
Lure Fishbar will offer a NASCAR Patio Pitstop Menu to celebrate the NASCAR Chicago Street Race. The NASCAR patio pitstop menu includes shrimp tempura with spicy mayo, sesame & chives ($12) and bash slider with onion-bacon jam, cheddar cheese, special sauce & pickles ($8), along with Lure Fishbar signature rolls, including lure house roll 4pc ($10) and yellowtail jalapeno roll 4pc ($10). The featured cocktail on the menu is a passion flower paloma ($10).
The NASCAR Patio Pitstop Menu will be available on Saturday, July 1, and Sunday, July 2, from 4:00 p.m. to 6:30 p.m.
Featured Image: NASCAR