You've got your Mother's Day gift. But wait! You can't just hand it over like that! That's too plain, too boring, too… underappreciating! Instead, we dare you to make a reservation at the best Mother's Day brunch spots in Chicago this year and treat your Mom right. Whether you're looking for food specials, mimosas and wines, or even free roses for your mom, you'll find something from this list. Happy holiday, mom!
1631 Chicago Ave, Evanston, IL 60201
Come for brunch or lunch at Found Kitchen for Mother's Day this year. Choose from banana bread, classic breakfast sandwiches, to more savory items such as tempura asparagus, baked Japanese eggplant, or Trout Chilaquiles. Treat your mom to a light, refreshing, and delicious meal that fits the spring weather.
87 E Wacker Dr, Chicago, IL 60601
Located on the iconic corner of Michigan Avenue and Wacker Drive on the second level of the LondonHouse, this brilliant seafood restaurant is celebrating Mother's Day with a new brunch from 11 a.m. to 3 p.m. Guests can select from a variety of appetizers, soups, salads, seafood and steak-focused entrees, signature cocktails, and a wine list while taking in views of Michigan Avenue and the Chicago River. To book a reservation, please visit OpenTable.
3335 N Halsted St, Chicago, IL 60657
Join Wood this Mother's Day for the ultimate brunch. Located in Chicago's Northalsted neighborhood, the six-time Michelin Bib Gourmand winner is the perfect spot to celebrate. Chef Devin Kreller is offering the full brunch menu and has added a special in honor of Mother's Day, Crab Cake a la George Perrier. Each mom that dines at Wood will also be gifted flowers.
2075 N Lincoln Ave, Chicago, IL 60614
Located just steps from Lincoln Park and Lincoln Park Zoo, Gemini is the ultimate brunch destination to celebrate Mother's Day. Gemini will be offering a variety of specials for Mom's and guests. For $25.00, guests can indulge in bottomless brunch staples such as Mimosas, Bellinis, Pauly G's Bloody Mary, margaritas, wines, beers, and more! Try the new brunch items including cinnamon rolls, Croissant Breakfast Sandwich, Spicy Chicken Sandwich, salads, and more.
456 N Clark St, Chicago, IL 60654
In River North, Roka Akor's (456 N Clark St) Mother's Day menu will feature a three-course dinner menu plus dessert with menu highlights including Shrimp & Lobster Dumplings; Flamed Seared Salmon Nigiri; Robata Grilled Sea Bass with 5 spice carrot puree; and for dessert guests will enjoy a piece of chocolate cake with vanilla ice cream. Drink pairings are available for an additional cost. The special Mother's Day menu will be available on Sunday, May 8th from 4:00 to 9:00pm and costs $105+ per person. Reservations can be made here.
PS: Other Roka Akor locations are featuring different Mother's Day brunch menus! So, make sure you check their website for more info!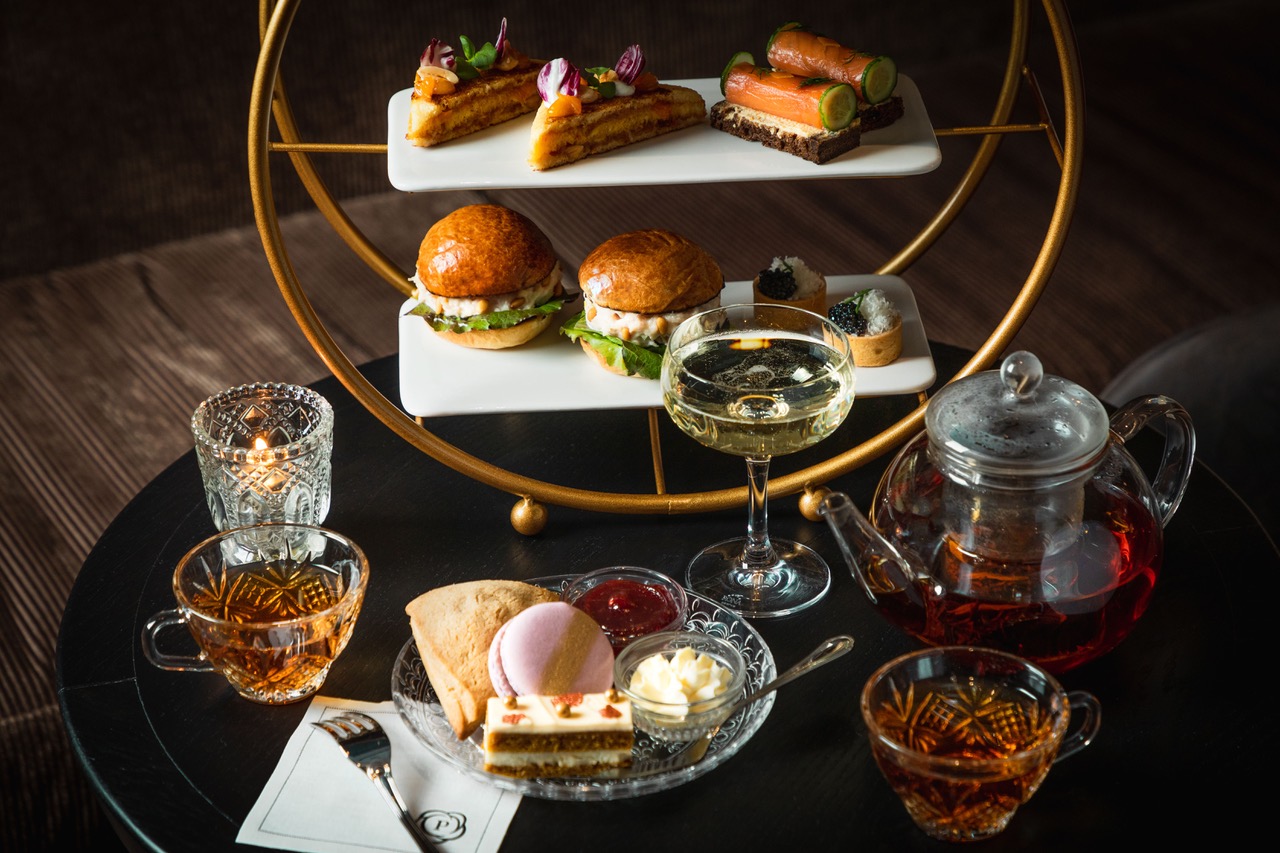 81 E Wacker Pl, Chicago, IL 60601
"Tea-off" the day with a stunning spiked tea service at Bar Pendry this Mother's Day. Sip on a selection of boozy, tea-forward cocktails available in stunning large format punchbowls or as single servings, such as the Carbide Flip featuring Smoked Walnut Russian Caeavan Tea Orgeat, rye, egg, mole bitters, and allspice dram.
With tipsy beverages a la carte, the $65/person pricing gets you an opulent Tea Tower loaded with sweet and savory bites like Smoked Salmon rolls, Truffled Egg Tartlette, Brown Butter Chai Scones, and Chocolate Hazelnut Verrine paired with bottomless nonalcoholic tea by La Maison du Thé.
640 N LaSalle Dr 8th floor, Chicago, IL 60654
If a coastal trip through Southwest Europe isn't in the cards for mom this Mother's Day, brunch at Iberian Coast-inspired open-air retreat, bar avec may be the closest thing you can get. Newly reopened for the season, bar avec is propped up on the 8th floor of sister concept avec River North and offers sweeping skyline views and a breezy vibe that's complemented by Spanish and Portuguese influenced fare featuring seasonal vegetables and bright seafood plates.
113-125 N Green St, Chicago, IL 60607
Treat mom to Chicago's newest and hottest restaurant, Sueños at Soho Friends. The elevated mariscos restaurant highlights borderless baja cuisine, including Tuna Tostada with yellowfin, leche de tigre, diosa roja, avocado, and salsa macha; Avocado + Asparagus Salad with mint, cilantro, pumpkin seeds, and aged cheese; Pancakes with plantains, mascarpone, and berries; and Chilaquiles Rojo with egg, añejo cheese, crema, and avocado, and many more. Chef Stephen Sandoval is showing appreciation to all mother figures on the special day by offering a free mom-osa to every mom.
118 Oakbrook Center, Oak Brook, IL 60523
Special for the weekend, enjoy Burrata Gnocchi with white truffle fonduta, local burrata and shaved parmesan, Scallop Risotto with creamy arborio rice, brown butter and asparagus, and White Chocolate Cheesecake with mascarpone whipped cream, raspberry sauce and fresh raspberries, all available for dine-in, carryout and delivery. The regular menu will be available as well.
Summer House in Lincoln Park will be open for brunch and dinner offering regular dine-in menus, delivery and carryout. While you're there, make sure to treat your mom to a bottle of Summer House's newest release Rose. Its flavors are perfect for the weather and the occasion both!
all locations
Forget the flowers, treat mom to something she'll really enjoy: Brunch at all Old Town Pour House locations (Rock N' Roll Brunch), and Sweetwater! Reservations are now available for brunch on Mother's Day, where delectable brunch favorites can be paired with refreshing "Mom'osa" Flights ($24). Mom can choose four different delicious versions of this cocktail favorite including classic, Bellini, Tropical, Rose, and several others!
All locations
Celebrate Mom and join The Hampton Social's for brunch or dinner. The menu features Bang Bang Chicken, Salmon Poke, Oyster Platter, Goat Cheese Spread, and various soups and salads. And don't forget to cheers Mom with a complimentary glass of sparkling rosé on her special day.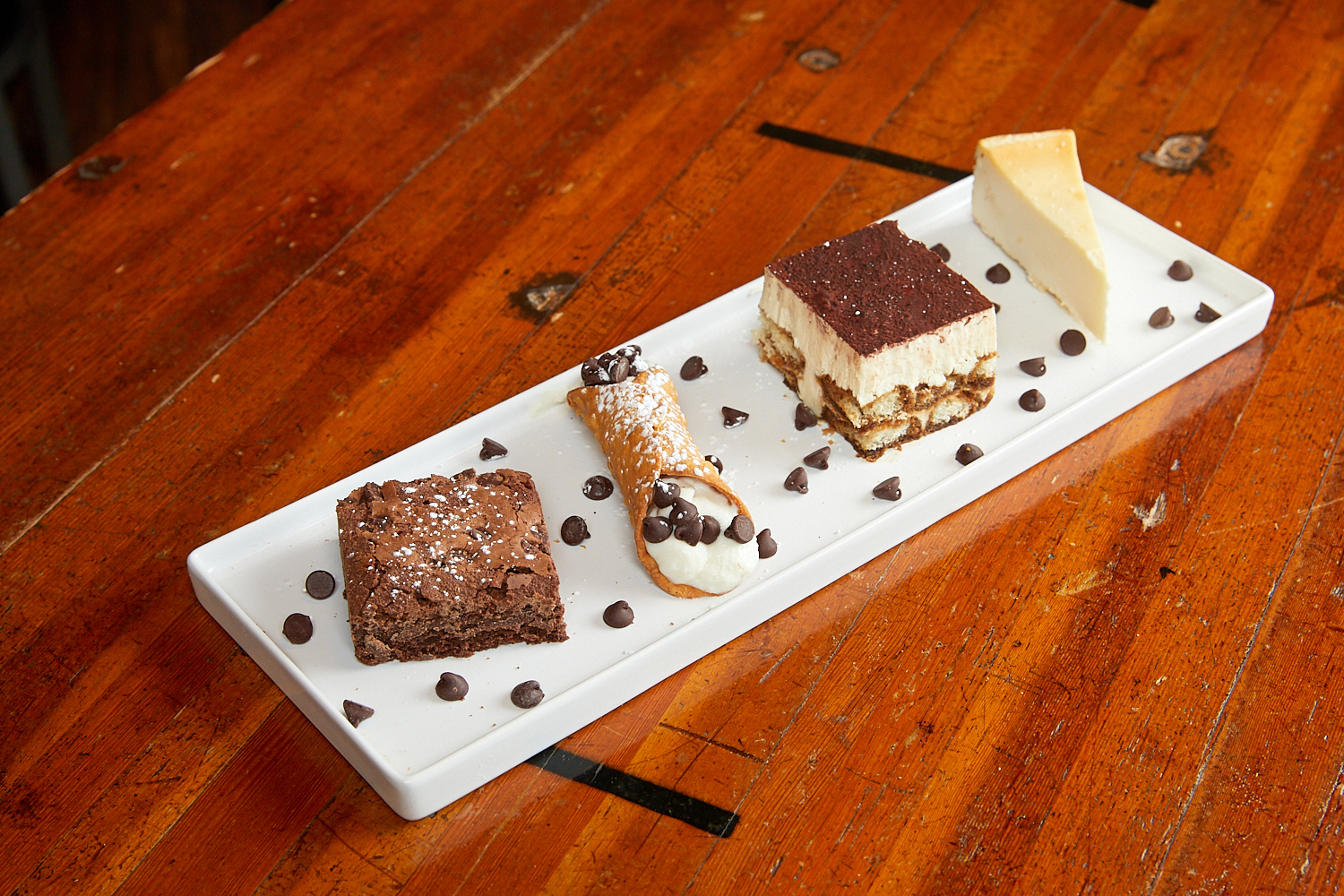 1955 W. Addison, St. Chicago, IL 60613
658 N. Ashland Ave. Chicago, IL 60622
Chicagoans can treat Mom to a Chicago classic this Mother's Day with Bartoli's original deep dish and tavern-style pies. All customers will receive a complimentary dessert for Mom with the mention of "Mother's Day" when they place an order of $30 or more.* Mom can choose from dessert options including Cannoli, Eli's Cheesecake, Tiramisu or Brownie.
Featured Image Credit: bar avec patio by KATIE YANCU