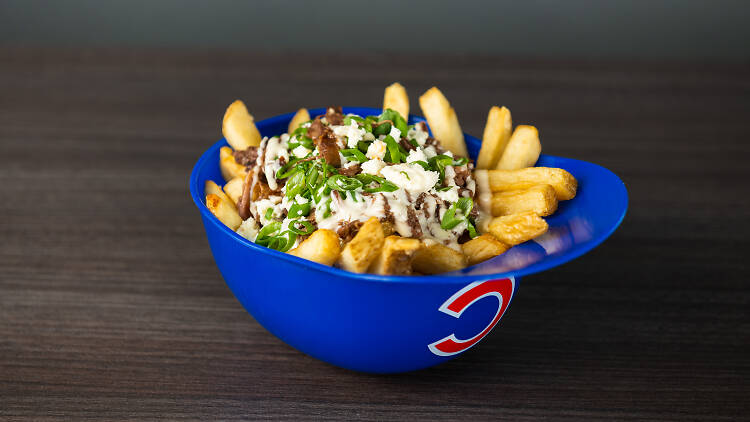 Today is Cubs Opening Day! And to match this anticipated premiere is a new Wrigley Field menu, featuring some incredible eats to boost your gameday experience. Taking some local trends and adding a touch of Wrigley charm, North Side Team collaborated with Wrigley Field's hospitality partner, Levy, to concoct a thrilling menu to kick-start the 2019's Cubs season.
Ballpark concessions everywhere will now offer some inventive treats, like Wrigley ranch-style house chips, pork-tactics indulgements like their Crispy Pork Sandwich, bursting new beer options, and even a plant-based burger for veggie-friendly fans. Here's an extensive list of what all to expect:
Short Rib Disco Fries – Braised beef short ribs, roasted garlic aioli, queso fresco, green onion layered on a bed of fries
Grilled Three Cheese Sandwich – Gruyere, Butterkäse, cheddar cheese, and tomato jam, paired with pesto sauce
Italian Seasoned Chicken Sandwich – Italian-seasoned grilled chicken with 

controne 

pepper, lettuce pesto aioli, and vine ripe tomatoes, served on a split top bun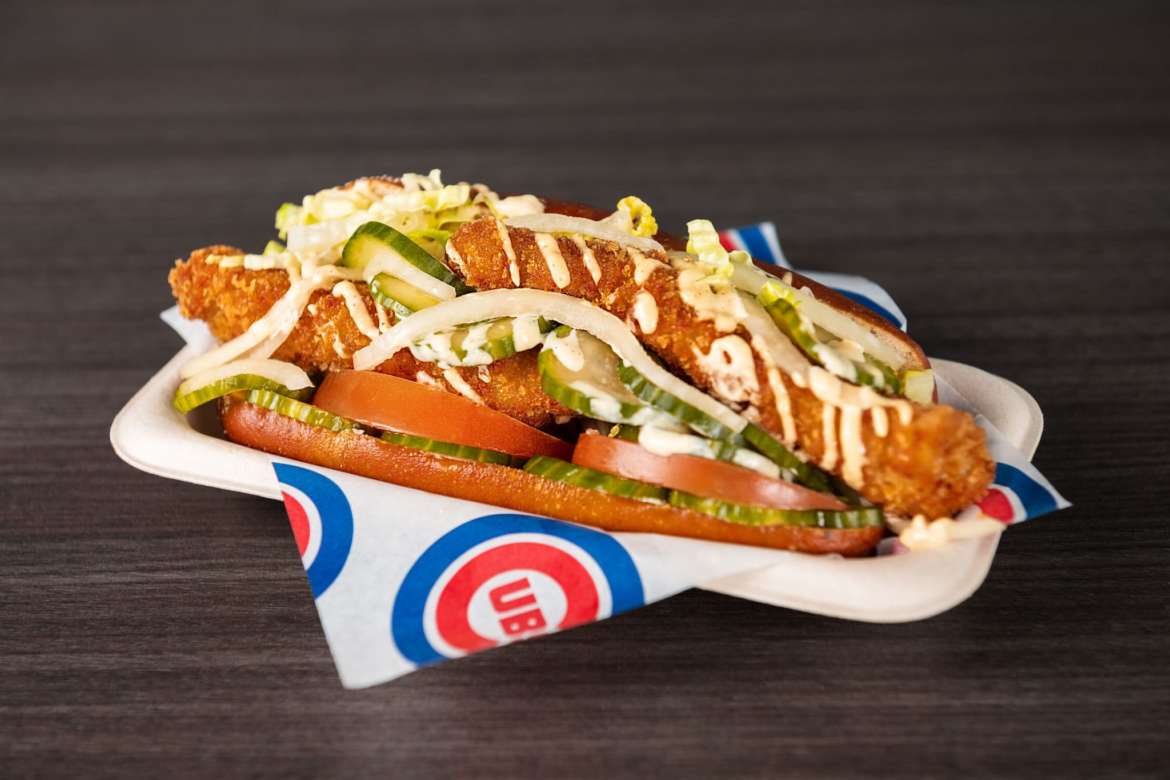 Pork Tenders – crispy hand-breaded pork strips served with Japanese barbecue sauce and cabbage and carrot slaw
Crispy Pork Sandwich – served on a pretzel with onions, pickles, Dijon, lettuce, and tomatoes
Southwest Fiesta Specialty Hot Dog: Vienna Beef hot dog served with chili lime crema, pico de gallo, tortilla strips and house-made pickled peppers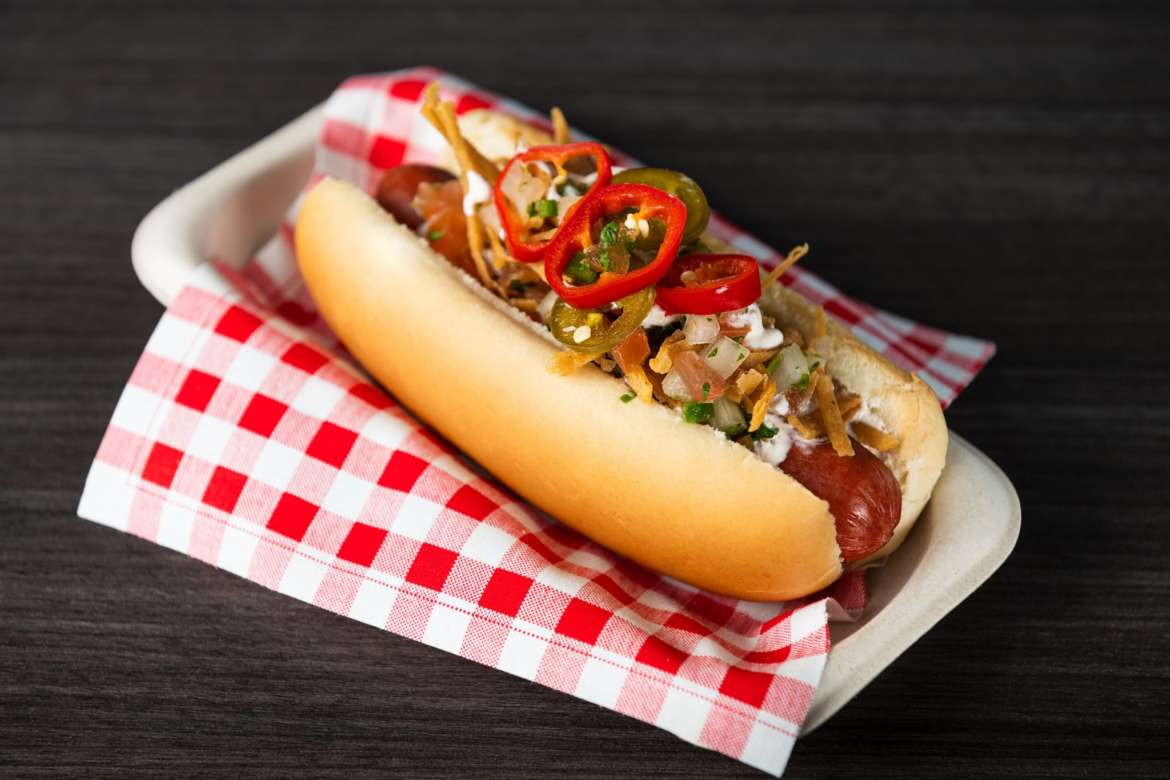 Walking Taco – Fritos topped with chili con carne, nacho cheese, pico de gallo and pickled jalapeños
Beer Can Chicken Sandwich – beer-marinated chicken breast served with Dijonnaise, shredded lettuce, tomato and bacon on a brioche bun
Wrigley House Chips – ranch-flavored chips, served with buffalo-ranch dipping
Impossible Burger: plant-based patty with the juiciness and taste of real beef, served with meat chipotle lime aioli, American cheese, lettuce and tomato on a brioche bun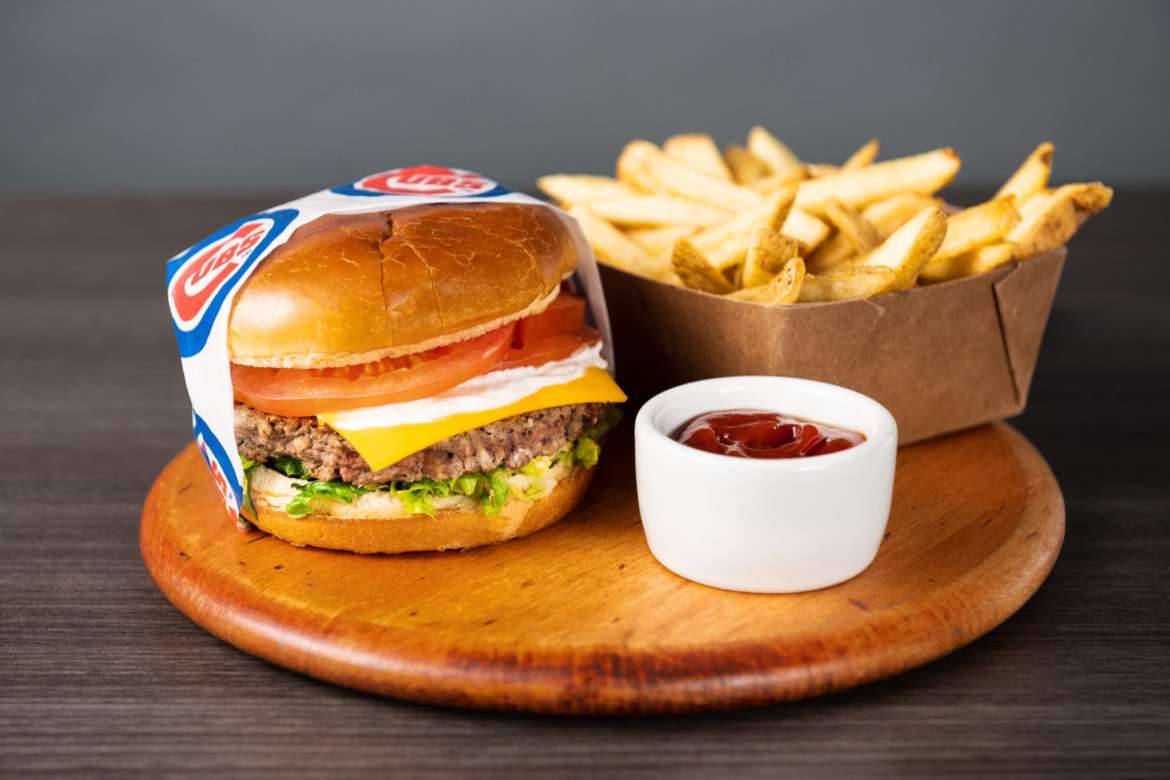 Getting hangry? Me too. Try out these fun new items on the next game day, and tell us what you think!