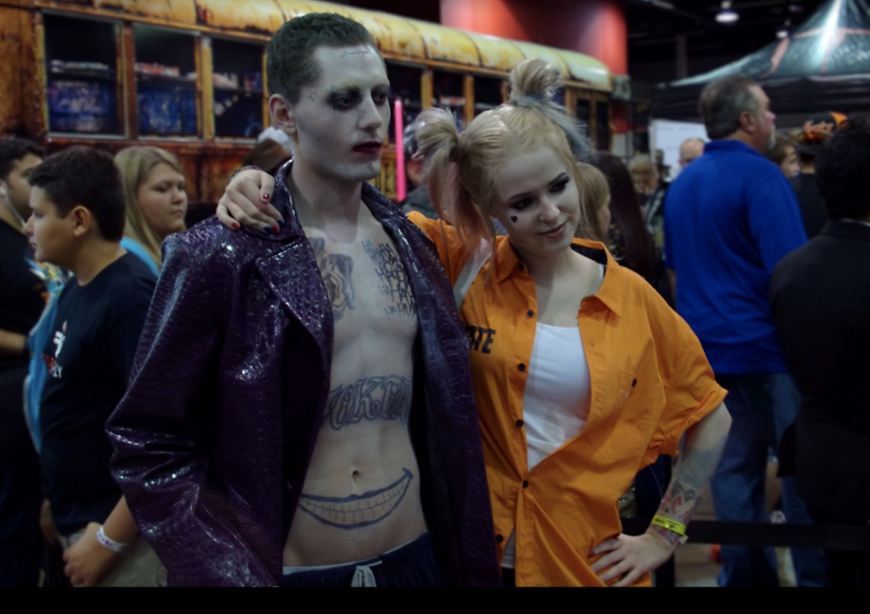 Wizard World Comic Con events bring together thousands of fans of all ages from all over the country to celebrate their favorite television show, games, comics, sci-fi adventures, graphic novels, toys, and more. The convention hall was filled with thousands of fans dressed as their favorite characters.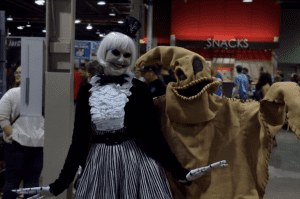 Just to name a few, among them were Spiderman, Wonder Woman, Teenage Mutant Ninja Turtles, the Nightmare Before Christmas, Deadpool, anime favorites and much more. We even saw a cosplayer dressed up as the augmented reality Hotdog from Snapchat (complete with green headphones and dance moves). When asked, some fans mentioned they took as long as six months to prepare one costume! Everyone was in agreement that just because they came dressed as one character, it doesn't mean that they don't have other favorites. "It's tough to choose who to cosplay every year," said one Cowboy-Captain America crossover cosplayer, "Sometimes we end up doing these crossover cos's to really have fun with our character!"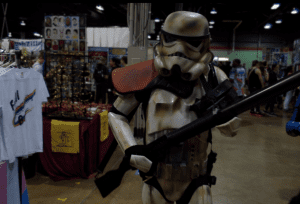 Talented vendors lined the convention center with drawings, comic books, clothing, games, bobbleheads, and every other form of comic book memorabilia imaginable. There were authors giving out free copies of 500-page novels, cozy cosplay hoodies for members of any fandom under the sun, and plenty of sweets to snack on. People flocked to classic game stations connected to large flat screen TVs and there were plenty of giveaways to enter (we entered to win a replica Lucille from The Walking Dead). Attendees could experience virtual reality headsets at the State Farm booth or get a caricature drawn of themselves by a pro artist.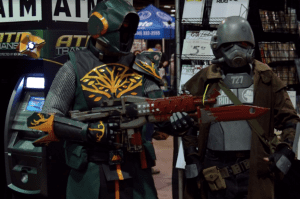 The cool thing about attending a Wizard World convention is the kindness and passion you can just feel in the room. Each passerby took time to point and smile, many of them gladly posing for a photo for UrbanMatter (it may have helped to break the ice that our camera girl was dressed in full convention garb as Captain America). Every person was happy to live in the moment, which truly made Wizard World that much more magical. While listening to a cosplay makeup presentation, we discovered people had traveled from all over the country to attend the con in Chicago. Attendees came in every age and costume you could imagine.
If you didn't arrive in cosplay, there was certainly no excuse to leave without impressive costume merch. Whether you go full-out authentic with your cosplay, or opt for a t-shirt to rep your favorite fandom, there's something for everyone at Wizard World.