Every Chicagoan's favorite fast-food joint, Portillo's, is doin' Italian Beef Week big this year with a contest that could land the winner free food for one whole year.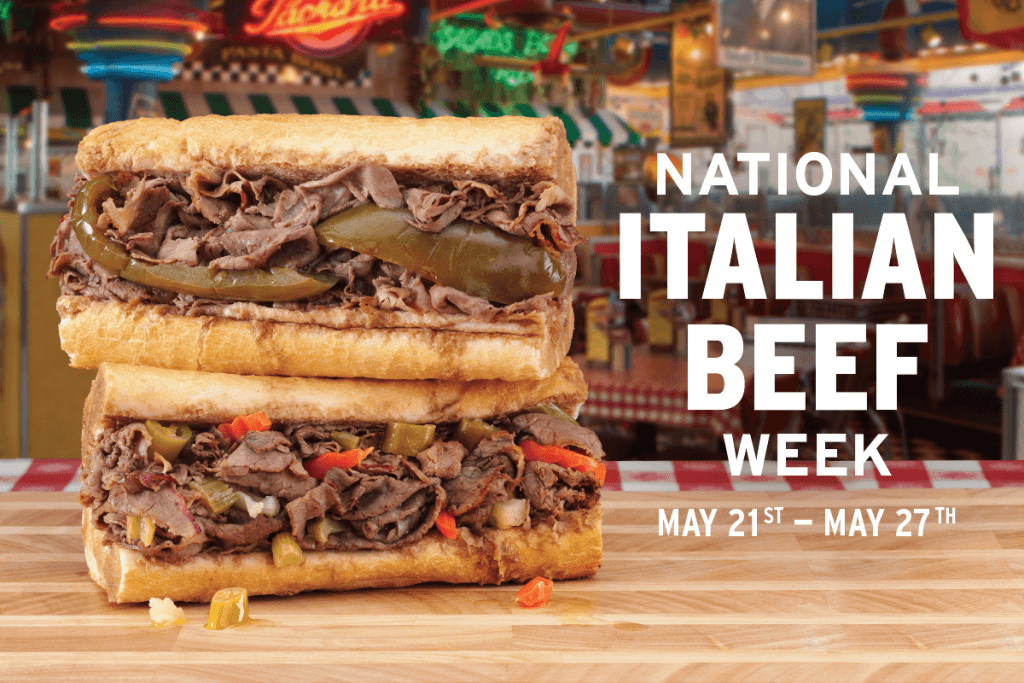 Starting May 21st and running through May 27th,  Portillo's is hosting what's being called the Rhyme Time Challenge. Known the city-over for the rhymes staff members chorus during service (read: "Number 9, it's time to dine!"), the chain now invites fans to create their own rhymes and submit them here for a chance to win.
The rules are simple: all submitted rhymes must end with a number 0-9, must not contain any ~inappropriate~ language, and, of course, can't already be a rhyme used by the Portillo's staff.
After the challenge closes on this coming Sunday, the first-place winner will receive free Portillo's food for a year and their rhyme will be used by employees in all Portillo's restaurants nationwide. Not to be outdone, a second-place winner will get a swag bag complete with a $25 gift card, which honestly, could also last you a pretty long time.
In addition to the competition, Chicagoans can also purchase two Italian beef sandwiches for just $10 bucks throughout Italian Beef Week.
For more info on the contest, check out the Portillo's website, here.