Wilco plays on four-day repeat in Chicago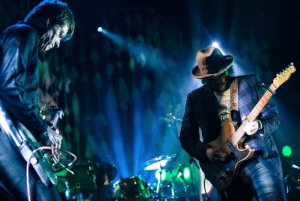 Whether you've been listening to them since the '90s or just caught wave in the past few years, Wilco is a band that stands the test of time for American rock music. The Chicago natives are kicking off 2017 tour dates in their hometown for not one, not two, but four separate shows. Having not played since August of 2016 when they hit the Jay Pritzker Pavilion in Millennium Park, it seems there'll be plenty next month to make up for it.
February 22, 23, 25, and 26 will be the band's first times performing at The Chicago Theatre, an iconic venue in the city long overdue for a homegrown band of their scale. Each show begins at 7:30pm and tickets currently range from $49.50 – $85.
After their visit to the Windy City, Wilco will be playing in Toronto, New York, and cities in Tennessee in March, multiple dates in New Orleans in May, the Solid Sound Festival in June, and a handful of international shows in July.
Schmilco and Other Chicago Appearances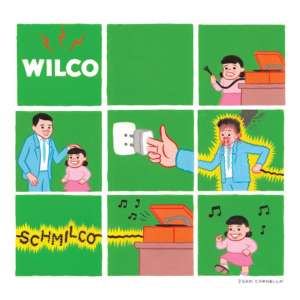 The alternative rock band, most often referred to as indie rock, formed in 1994 with their first album, A.M. Today they're comprised of Jeff Tweedy, John Stirratt, Glenn Kotche, Mikael Jorgensen, Nels Cline, and Pat Sansone, of which two are original members.
They've received wide recognition across the globe, having been nominated for almost every album since 1999, winning two for A Ghost is Born in 2005. Over their long career, the band has collaborated with the likes of Feist, the UK's Billy Bragg, and legendary gospel/soul singer and fellow Chicagoan, Mavis Staples.
Most recently, their studio album Schmilco was released in July of 2016. At its peak, it hit #11 on the U.S. Billboard 200 and #5 on the U.S. Billboard Top Rock Albums. It also ranked #41 in Rolling Stone's 50 Best Albums of 2016. Pitchfork describes it as "light and folksy…laden with childhood memories that stop just short of nostalgic."
For anyone who may have missed them in Millennium Park last summer, you may have walked alongside lead singer Jeff Tweedy and his wife if you participated in the recent Chicago Women's Rally, and caught a glimpse of their tongue-in-cheek protest signs. Since they have a history of playing Lollapalooza in 2006 and 2008 and Pitchfork Music Fest in 2015, we're sure we'll see them soon again after February.
Check out their single "Locator" from their 2016 album Schmilco.