Wicker Park is the favorite neighborhood for many Chicagoans, known for its vibrant, inclusive art scene, delicious restaurants, unique shops, and countless friendly residents. Home to many emerging performance artists in Chicago, Wicker Park also hosts the longest street festival on the North Side: Wicker Park Fest.
Read More: Neighborhood Dating Guide: Wicker Park
https://www.instagram.com/p/CrwNLlgLdIa/
Stretching along Milwaukee Avenue from Damen to Ashland, Wicker Park Fest celebrates the neighborhood's rich musical heritage, vibrant nightlife, and top-notch restaurants. Alongside its stellar music performances, the fest will feature a variety of arts and culture initiatives, including art installations, international dance performances, a family-friendly kid's area, a range of local food options from acclaimed restaurants and cafes, and more than 150 brick & mortar shops including bookstores, vintage sellers and more.
This year, Wicker Park Fest will return from July 28 through July 30 with three performance stages, over 150 food and retail vendors, art installations, and a kids area. This year's festival will take place on Friday, July 28, from 5 p.m. to 10 p.m., Saturday, July 29, from 12 p.m. to 10 p.m., and Sunday, July 30, from 12 p.m. to 10 p.m. Sponsored by Goose Island Beer Company and Chitiva Dispensaries, Wicker Park Fest is free to enter, but a $10 donation is encouraged upon entrance.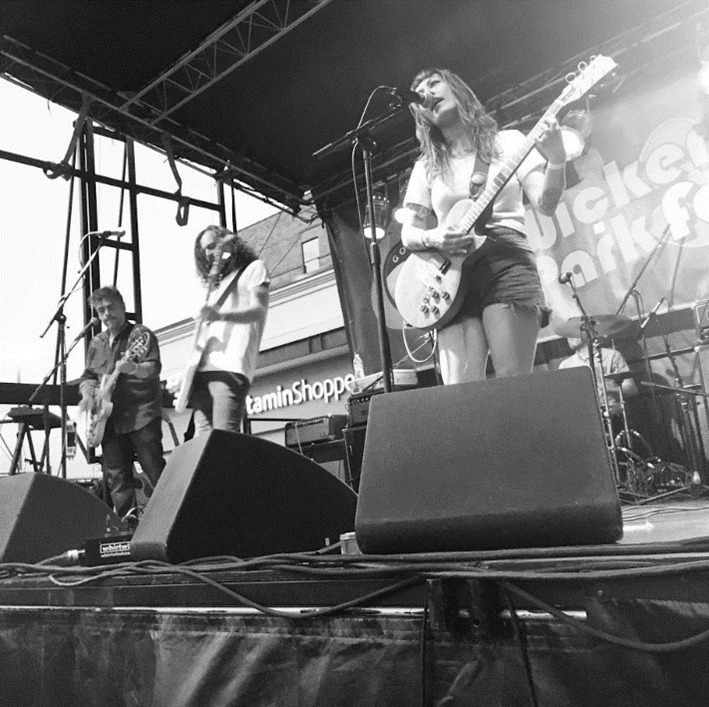 As Wicker Park Fest is known to be an incubator for emerging talent, the featured acts are hand-picked by a staple in the Chicago music scene, Subterranean. Featured headlining acts for this year include the illustrious L.A.-based rock group The Regrettes, who performed on Good Morning America, Jimmy Kimmel Live! and Conan, indie rock group Built to Spill, led by vocalist and guitarist Doug Martsch that topped the charts in the 90's and recently released a new album, popular UK neo-soul artist Biig Piig, alternative singer, songwriter and producer BabyJake, Colombian Canadian solo artist Lido Pimienta, who was featured on NPR's Tiny Desk Concerts series.
Other artists announced for 2023 include indie rockers Speedy Ortiz and The Good Life, in addition to New York rapper billy woods and Minneapolis singer-songwriter Miloe. A hip-hop open mic will also occur on the Center Stage on Saturday and a Dark '80s New Wave Nite on the South Stage on Sunday. The full schedule will be announced at a later date.
https://www.instagram.com/p/CsCc4MHvn_5/
A $10 donation at the entry gate is encouraged, which will benefit the nonprofit Wicker Park Bucktown Chamber of Commerce and help fund next year's fest. To prevent long lines at entrances and vendor stalls stemming from card transactions, attendees are advised to bring cash. Wicker Park Fest's 19th iteration will be the first to be presented at its full scale since the COVID-19 pandemic.
For more information on this year's Wicker Park Fest, including featured vendors, festival programming, and art installations, stay tuned! We will continue to update you as we receive more information. So, if you need pointers on planning your festival route, we've got you covered.
Featured Image: The Regrettes